There's been a CBD boom in America over the last few years, ever since the passage of the 2018 U.S. Farm Bill.
The Farm Bill included all sorts of provisions unrelated to cannabidiol (the full name for CBD). But the parts of the bill that really mattered to the cannabis community – and to consumers around the country – legalized the cultivation of hemp, as well as the transportation and sale of CBD products containing less than 0.3% psychoactive THC.
In simpler terms, it legalized CBD derived from the hemp plant, since hemp normally contains only a trace amount of THC.
However, that was a national standard; states were still allowed to set their own CBD regulations. And Idaho is one of the few states which have not gone along with the crowd.
There are complicated rules governing the type of CBD that can be sold and even possessed, in Idaho. We'll sort it all out for you after a look at the best CBD oils that Idahoans can buy. Be aware that not all of the products these companies sell are technically legal in the state, because of their THC content. Chances are slim, however, that anyone will be monitoring your mail if you choose to order them online.
CBD Oils in Idaho
You can certainly purchase CBD oil at the many CBD stores that are opening throughout Idaho, but there are two issues to be aware of. First, they can't legally sell full-spectrum CBD, the most-effective form of cannabidiol. Second, they may not be able to provide a certificate proving that their CBD products are legal for sale in Idaho.
We'll discuss both of those issues shortly, but both of those hurdles can be overcome if you buy online. Here are the best CBD producers to consider.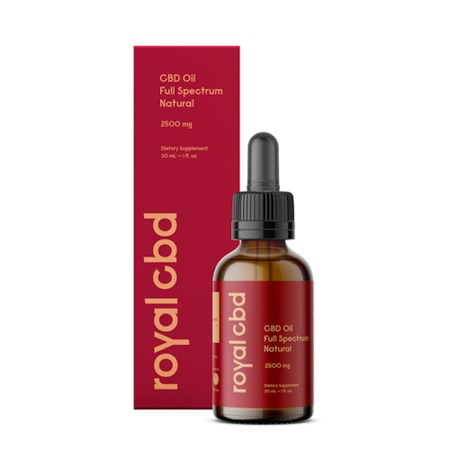 Royal sources all of its CBD from West Coast organic farmers use state-of-the-art extraction techniques and use the best MCT carrier oil to deliver the cannabidiol's power. That combination allows the company to create the best CBD oil available anywhere.
It should be emphasized that Royal CBD oil and capsules are full-spectrum products. They contain all of the hemp's components needed to provide cannabidiol's full medicinal benefits – including a tiny amount of THC, which won't get you stoned but is technically illegal in Idaho anyway.
If you're simply looking for the highest-quality CBD products that don't contain any THC, Royal offers broad-spectrum CBD vaping products and CBD isolates gummies. Both have zero THC content, making them legal in Idaho.
Royal CBD provides complete certificates of analysis with all products.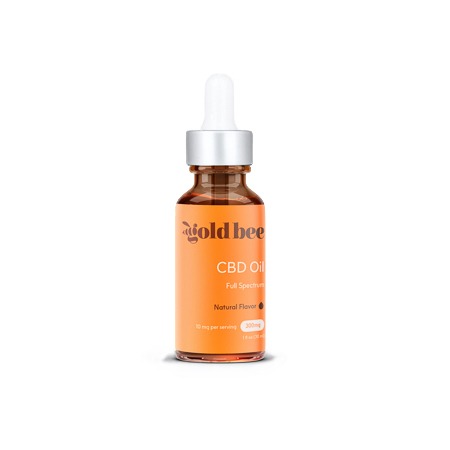 Gold Bee's CBD products are very similar to Royal's when it comes to quality. They're produced from organic plants grown in California and Colorado, their cannabidiol is extracted using the same techniques, and their carrier oil is exactly the same.
They're also made from full-spectrum CBD (with the exception of Gold Bee CBD gummies). That means there are the same pros and cons for Idahoans to consider before purchasing.
If you're wondering the difference between the two CBD providers, Gold Bee's product availability is often limited, and their selection of oil strengths and flavors isn't as broad. Other than that, you can't go wrong with CBD from either company.
3. CBDPure Hemp Oil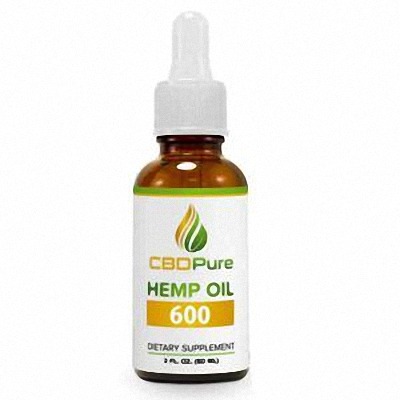 Here's one more outstanding producer, which only falls short of the first two we've mentioned due to its lower-strength products and lack of natural flavoring options. The hemp comes from organic Colorado and Washington farms, and all of the other production details equal the high-quality levels set by Royal and Gold Bee.
CBDPure products contain full-spectrum cannabidiol as well, putting them into the same territory when it comes to effectiveness and legality in Idaho. There's one thing, however, that might make them a better choice for you than Royal CBD or Gold Bee: CBDPure's products are less expensive.
Is CBD Oil Legal in Idaho?
Well, sort of.
The most effective type of CBD oil, which most of America can easily purchase at their local CBD store thanks to the 2018 Hemp Act, is not legal in Idaho.
That CBD is known as full-spectrum CBD. "Full-spectrum" means that it contains more than just cannabidiol extracted from hemp plants. It also contains all of the plant's other important components, like flavonoids and terpenes that give the plant its appearance, flavor, and taste – and traces of the other cannabinoids that are native to hemp.
That's where the problem comes in. One of those cannabinoids is THC, which supplies the trademark high of marijuana. There's only a minuscule amount of THC in hemp, nowhere enough to have any psychoactive effects. Even so, it's enough to offend the sensibilities of anti-drug politicians in Idaho, so full-spectrum CBD is verboten in the state. You can't sell it, can't buy it, and can't even legally possess it. In fact, the law actually classifies it as pot.
So – what type of CBD is legal in Idaho?
Here are the basics of the state's convoluted CBD law:
CBD is only legal if it contains no trace of THC at all. In other words, its THC content must be 0.0%.
CBD is only legal if it is derived from one of five parts of the hemp plant, including mature hemp stalks, fiber produced from the stalks, other compounds produced from the stalks, sterilized hemp seeds, or oil from the seeds of the plant.
Epidiolex, a prescription CBD medication, can be legally prescribed for children with intractable epilepsy.
If you're confused, you're not alone. So are the nation's CBD producers, many of whom would have to change their entire production process just to comply with Idaho's laws.
Two types of CBD oil, called broad-spectrum CBD and CBD isolate, are manufactured with zero THC content. Broad-spectrum only eliminates the THC from hemp, while CBD isolate contains nothing but the extracted cannabidiol.
Here's the bottom line: those two forms of CBD may be legal in Idaho, but the only way to be sure is if you know what parts of the hemp plant the CBD was extracted from – and most producers don't give you that information.
Of course, if you don't know how the CBD was made, neither would law enforcement. Properly-manufactured broad-spectrum and isolate products will have no THC in them, and that's what police would theoretically test for. (State police say they don't check for compliance with hemp laws; that's left up to local police departments.)
Just because the labels say "no THC," though, can you trust them? Not really; marketing claims are very different than legal proof. Before purchasing CBD in Idaho, you should always insist on seeing a third-party certificate of analysis (COA) showing the product's actual THC content. Reputable sellers will be happy to provide a COA.
So in real-life Idaho, broad-spectrum CBD or CBD isolate should be perfectly legal to buy and use – and cops aren't out there breaking down doors searching for non-compliant CBD use. That leaves just one question for those who would rather buy full-spectrum cannabidiol: do you feel lucky?
Do You Need a Prescription or Medical Card to Buy CBD Oil in Idaho?
As we've mentioned, a small group of children afflicted with a serious form of epilepsy can legally be given a medically-approved form of CBD, and a prescription is required. That medicine, Epidiolex, is not available to any other patients.
Otherwise, no prescription is needed to buy CBD oil in Idaho – that is, CBD that's legal under the state's outdated cannabidiol laws. And there's no medical card to discuss; unlike many other states, Idaho doesn't issue documents that allow medicinal marijuana patients to buy both pot and CBD derived from marijuana. Idaho has some of the strictest weed laws in America and still bans the medicinal use of pot.
Is CBD Oil Legal in Idaho for Minors?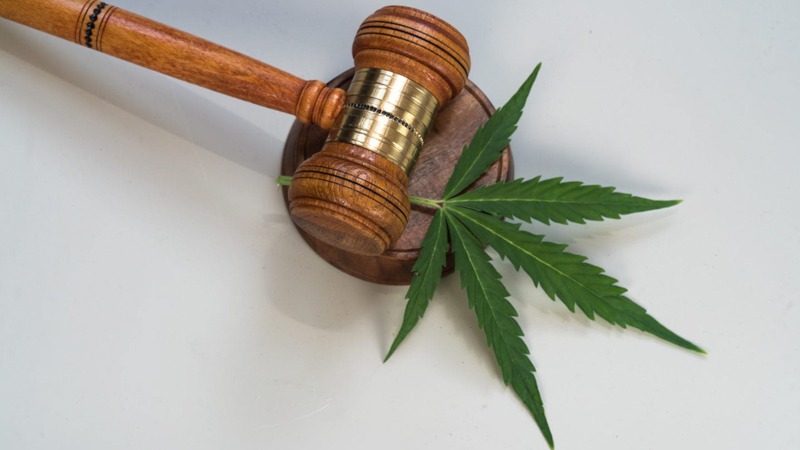 Only the underage epilepsy patients we've mentioned can legally take the medical form of CBD, as long as their parent or legal guardian has a valid prescription for it. Otherwise, it's illegal for minors to use any form of CBD, it's illegal for anyone to sell it to them, it's illegal for them to be in a CBD store – and it's an even more serious crime for adults to give CBD to minors.
Is Traveling With CBD Oil Legal in Idaho?
This is a particularly pertinent question for Idahoans who live close to the state's borders, since all common forms of CBD are legal in Montana, Wyoming, Utah, Nevada, Oregon, and Washington. (Pot is also legal in all of those states except Wyoming, and it's OK for a limited group of medical patients in Utah).
If you buy CBD oil containing THC in any of those legal states, or "happen to find it" somewhere or other, it's not legal to travel with it in Idaho. Of course, CBD that meets all of the state law's provisions (zero THC content, produced from specific parts of the hemp plant) is legal to possess in the state, so it's fine to carry it with you when you're traveling.
What Type of CBD Is The Right One For You?
Don't ask Idaho lawmakers; they'll tell you the only choice you have is THC-free CBD isolate since that's basically all they allow CBD stores to sell and customers to use.
In reality, however, there are three forms of CBD legal for sale in most of America. CBD isolate is just one of them.
Full-Spectrum: This cannabidiol retains all of the extracted byproducts of the hemp plant, just in smaller amounts. The terpenes, flavonoids, and other cannabinoids in full-spectrum CBD (including a minuscule amount of THC) all work together in what's called the "entourage effect" that enhances the potency of cannabidiol. That makes it the most effective choice for medicinal purposes (and as you undoubtedly know, no form of CBD can make you high).
Broad-Spectrum: Everything's still in this type of cannabidiol, except for the trace amount of THC that's present in full-spectrum CBD, but removed to make broad-spectrum products. The other cannabinoids, flavonoids, and terpenes that remain still provide an entourage effect boosting the performance of the cannabidiol, although it's not as effective as in full-spectrum oil.
CBD Isolate: Everything except the actual cannabidiol has been removed from this hemp extract – it contains no terpenes, flavonoids, or other cannabinoids. That makes it less effective, but also makes it legal in Idaho as long as it's been extracted from the proper parts of the plant. Some people in other states choose CBD to isolate for another reason: there's no chance that THC will show up on a drug test at work or school.
Is Marijuana Legal in Idaho?
Definitely not. In fact, Idaho has some of the strictest pot laws in America. Simple possession of three ounces of weed or less is considered a misdemeanor, punishable by a fine of up to $1,000 and a year in prison. If you're found with more than three ounces but less than a pound, that's a felony and you could get five years in prison along with a fine of up to $10,000. Penalties for selling weed, or intent to distribute, are much higher. Prison terms range up to five years and fines are in the tens of thousands of dollars.
It gets even worse, believe it or not. Just possessing pot paraphernalia leaves you vulnerable to the same punishment as actually using or holding less than three ounces – and the sale of paraphernalia can land you in prison for nine years.
The push across America to legalize marijuana is going strong, and Congress may eventually step in with federal legalization. Right now, though, Idaho remains in the marijuana wilderness.
Where to Buy CBD Oil in Idaho: Recommended/Trusted CBD Retailers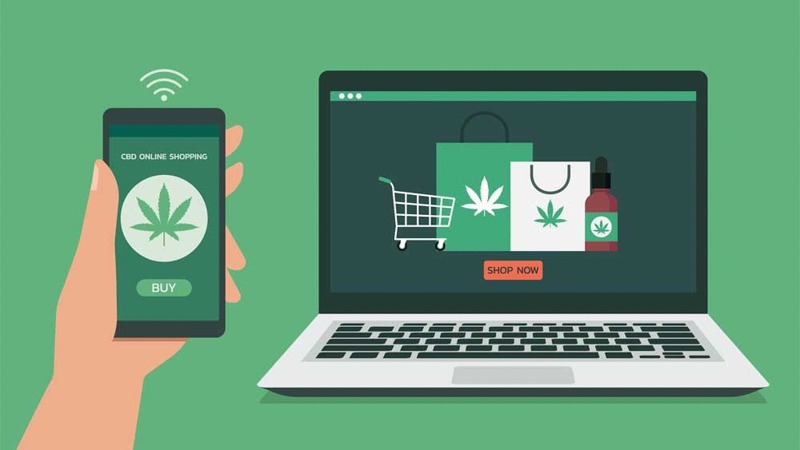 Despite the difficulty of sourcing CBD oil and other products that comply with Idaho's laws, CBD stores continue to pop up throughout the state. They all promise that their CBD contains no THC and is legal for sale and use in Idaho, but better safe than sorry: insist on seeing a COA that proves there's zero THC content in the products you're purchasing.
And as we've explained, none of these vendors will have (or legally should have) full-spectrum CBD products available. If you're looking for CBD that provides the most medicinal benefit, you'll have to buy it out of state or online – and you'll have to be careful while doing it.
Here are a few of the CBD retailers you can check out for Idaho-legal CBD isolate:
Boise: TableRock Organics, West Boise Vapory, The Honey Pot CBD
Meridian: Nugget CBD, Your CBD Store
Nampa: The CBD Oil Shop, Enliven CBD
Coeur D'Alene: Planet CBD, CBD Lifestyle 365
Buying CBD Oil in Idaho: Final Thoughts
Idaho certainly doesn't make it easy to buy the most effective types of CBD oil, vape juice, edibles, or other products. Their prohibitions on the sale or use of CBD containing even trace amounts of THC means that you can only purchase CBD isolate (or trustworthy broad-spectrum CBD) – and even then, you have to be extremely careful to stay on the right side of the road. Some lawmakers keep trying to modernize the state's laws, but prospects aren't great at the moment.
If you live in Idaho, the only way to buy full-spectrum CBD (with the most medicinal power) is to venture to a neighboring state or to purchase online. The latter option is the best for most Idahoans, even if they're buying CBD isolate; reputable online vendors always supply complete COAs with their products, so you can verify that there's zero THC content in your CBD.
Of course, there's unlikely to be a local cop sitting at your local post office or mailbox, so if you just happen to buy full-spectrum CBD online and have it delivered…oops!