Iowa has been late to the CBD party.
The sale and use of cannabidiol (the full name for CBD) were legalized in 2018 at the federal level. But several states, including Iowa, were holdouts. CBD was only made available to a limited number of medical users, in a system similar to the medical marijuana setup many states have had for years.
A new state law finalized in mid-2020 has changed the CBD landscape in Iowa, and CBD stores have been opening rapidly across the state. However, a number of CBD restrictions still remain in place, leaving residents, vendors and farmers all somewhat unsure of exactly what is and isn't legal in Iowa.
Let's try to sort things out as best we can – with the understanding that Iowa has been known to regularly "readjust" its laws regulating hemp and hemp products, and that changes could certainly come in the near future.
CBD Oils in Iowa
CBD stores in Iowa are beginning to add premium brands of cannabidiol, but they're most likely to sell whatever brands offer them the biggest profit. For that reason (plus the fact that at least one of these brands doesn't offer its products in retail stores), you may not find any of these CBD oils at your local brick-and-mortar CBD shop right now.
No worries. The companies will all deliver right to your door, which might be even more convenient. Buying online – at least initially – also lets you browse ingredient lists, certificates of analysis (COAs), and compare products. We recommend it; it can be a smarter way to buy than trusting a minimum-wage clerk at a small CBD store.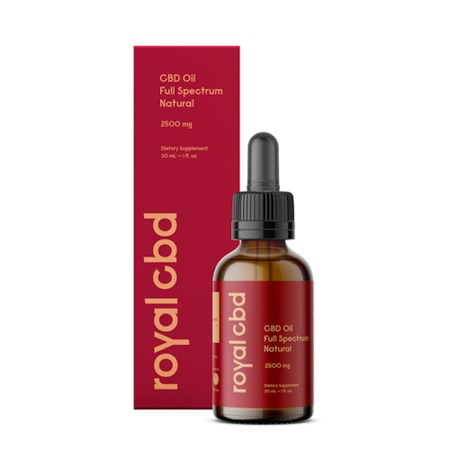 Premium brands always rely on premium ingredients, and it's no different when you're shopping for CBD oil. Royal CBD sources its hemp from a small group of high-quality, organic farms on the West Coast, uses the very best method (supercritical CO2 extraction) to remove the cannabidiol from the plants, and only adds all-natural ingredients when absolutely necessary to support the CBD's performance.
Royal sells only full-spectrum CBD (except for its edible products and its vape pen, which apparently aren't legal for use in Iowa anyway). That means Royal CBD oil provides the full entourage effect, important because it boosts CBD's effectiveness.
Royal is a little more expensive than other high-end CBD brands, but it provides the greatest choice of potencies and flavors in return. It's a terrific product.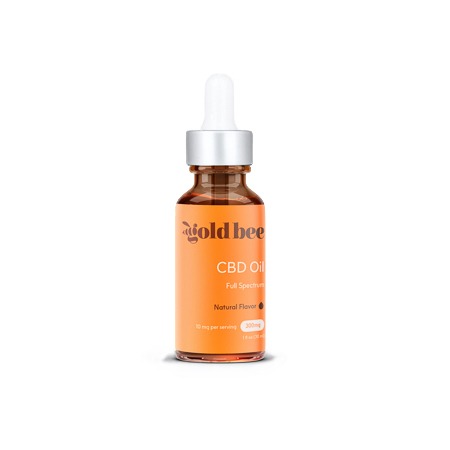 Almost all of the selling points we've just mentioned for Royal CBD are just as valid for Gold Bee's products. It's another high-quality, full-spectrum CBD oil carefully produced from organic hemp and natural ingredients.
There are only one potency and two flavors of Gold Bee CBD oil at the moment, and since the company manufacturers its boutique-quality oil in very small quantities, it's not always available. If you can find it, consider yourself lucky.
CBDPure Hemp Oil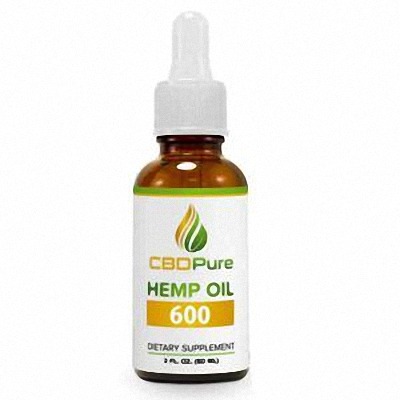 Since we're listing only the three best brands here, you would expect that CBDPure oil is also made with organic and natural ingredients, with the best possible manufacturing processes. You'd be right; it's another great choice.
Here's the bad news: CBDPure only produces one flavor of the oil, natural hemp, which may be too raw for your tastes. And its potency options are rather low, so they might not be the best choice for those suffering from severe pain or health issues. On the bright side, CBDPure's prices are also rather low (compared to Royal and Gold Bee, at least) – so there's a good argument for giving it a try.
Is CBD Oil Legal in Iowa?
Yes. Somewhat. Apparently.
When the U.S. Farm Bill was signed into law in 2018, most casual observers assumed that the news reports they read and saw were correct: the bill, among other things, legalized the use and sale of CBD in America.
Actually, that wasn't 100% true. The federal laws regarding hemp and cannabidiol were indeed changed, but states still had the right to regulate CBD more strictly if they saw fit.
Some states did see fit – and Iowa was one of them.
Until mid-2020, the only Iowans who had legal access to CBD products were those participating in a state-sanctioned medical cannabidiol program. Only a handful of dispensaries sold CBD under that program, only a handful of serious medical conditions qualified patients for enrollment (although chronic pain is on the list), and the state even changed the rules well into the program's existence, to lower the amount of CBD that patients were allowed to take.
It took nearly two years after the passage of the U.S. Farm Bill for the state to approve its own Iowa Hemp Act, which finally gave all state residents access to some CBD products.
And even then, questions remained. Iowa's attorney general released a statement trying to clarify the issue, but falling short. Among other things, his statement said "CBD products containing no more than 0.3% THC are no longer controlled substances under Iowa law…this does not mean that all CBD products are all legal." He also emphasized that "…even though the Iowa Hemp Act is fully implemented and effective, hemp-derived CBD products intended for human consumption remain illegal."
Wow. Thanks for clearing that up.
So, that brings us back to our original question. Is CBD oil legal in Iowa?
The best read that legal and industry experts can provide on the current situation: CBD oil and capsules containing less than 0.3% THC, the trace amount of the psychoactive cannabinoid usually found in hemp, is legal. However, it's illegal to vape or smokes CBD products in Iowa (or to sell CBD vaping products). Edibles? No one's quite sure, but they seem to be on the wrong side of the gray area.
Did the state have to make it so difficult?
Of course not. But at least Iowa residents finally have legal access to CBD oil and some other CBD products.
Do You Need a Prescription or Medical Card to Buy CBD Oil in Iowa?
Those who are buying CBD oil for personal use don't need a prescription or special documentation. CBD is now finally available to all Iowa residents.
However, the medical cannabidiol program remains active, and those who qualify and have a signed recommendation from their doctor can sign up online for a patient registration card. There are definitely benefits for those who are enrolled; CBD sold at licensed dispensaries under the program can have THC content as high as 3.0%, compared to the maximum 0.3% THC allowed in CBD sold over the counter. 3.0% is much lower than the THC content in medical marijuana, of course, but it's certainly better than having to resort to opioids for pain control.
Is CBD Legal in Iowa for Minors?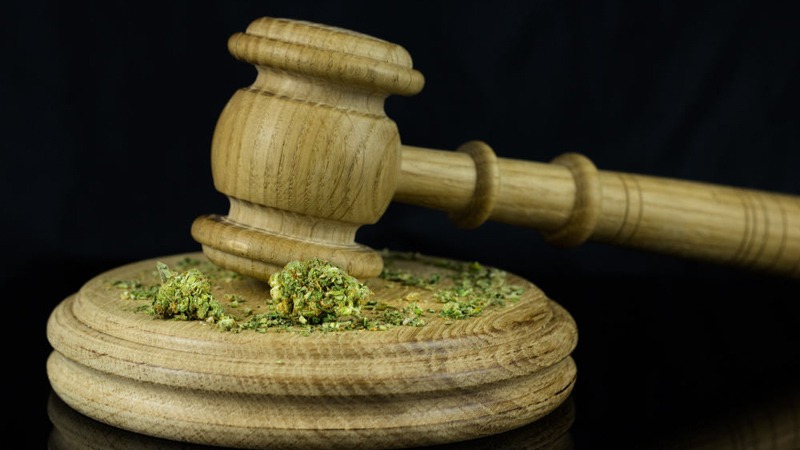 No. CBD users must be 18 or older in Iowa, except for children with serious epilepsy who are covered under the medical cannabidiol program.
Is Traveling with CBD Legal in Iowa?
As long as the CBD is legal in Iowa, it's also legal to travel with it. But since vaping or smoking any form of cannabis, including hemp-derived CBD, is illegal in Iowa, it's illegal to be in possession of – or travel with – products like CBD vape juice.
What Type of CBD is Right for You?
Let's start with the obvious. CBD isn't mind-altering; it won't give your brain a creative jolt or lock you down on the couch. It's a non-psychoactive cannabinoid, even when it contains a tiny amount of THC.
CBD can do other things, though. It can help relieve pain, ease anxiety, treat insomnia, and prevent seizures. It may also be able to help prevent or fight a number of chronic and serious diseases. In other words, the power of CBD is its medicinal properties, which means that effectiveness counts.
And the most effective form of cannabidiol is full-spectrum CBD because it contains much more than just CBD. Other components of the hemp plant – flavonoids, terpenes, and smaller amounts of other cannabinoids, including a tiny amount of THC – are left in when the cannabidiol is extracted. They all work together in what's known as the "entourage effect," to boost the effectiveness of CBD. That makes full-spectrum oil the most powerful alternative.
In the second place, we have broad-spectrum CBD. It contains all of hemp's additional components except the THC, which is removed by the processing company. Why? There are people who prefer not to ingest any THC, and others don't want to get into trouble if they have to take a drug test. (Some tests can detect the small amount of THC in full-spectrum CBD, but no tests screen for cannabidiol.) Broad-spectrum oil still provides an entourage effect, but it's not as effective.
Finally, there's CBD isolate. This is pure cannabidiol, with all of the flavonoids, terpenes, and other cannabinoids removed, and for obvious reasons, no entourage effect. It's certainly not to take a drug test to tilt, and some people simply feel more comfortable only taking cannabidiol.
We've listed the three types of CBD in order of effectiveness; full-spectrum products are going to provide the most medicinal benefit, CBD isolate won't trigger a test, and broad-spectrum is somewhere in the middle.
The type of CBD that's the right one for you is the one that meets your needs. But we recommend full-spectrum products unless drug testing is a real issue for you. (Just FYI, full-spectrum CBD usually doesn't produce positive tests, either.)
Where to Buy CBD in Iowa?
It's important to distinguish between the two strengths of CBD products that are legal for sale in Iowa, before searching for a place to purchase them. Legal CBD products with a THC content of less than 0.3% are sold in the many CBD stores that are opening throughout the state, and of course, they are available for purchase online.
Patients who participate in Iowa's medical cannabidiol program and have an active registration card, however, can buy CBD with THC content as high as 3.0% at one of the five Iowa dispensaries. They are located in Sioux City, Waterloo, Windsor Heights, Council Bluffs, and Iowa City.
Is Marijuana Legal in Iowa?
Definitely not. Simply winning approval for the purchase and sale of low-THC CBD products took advocates several years after most of the country had already legalized CBD.
Marijuana possession in Iowa is classified as a misdemeanor offense; first-time convictions carry a jail term up to six months, a fine up to $1,000, or both, although judges have the power to place the defendant on probation instead. Penalties increase for subsequent offenses. The cultivation or distribution of more than half-an-ounce of weed is a felony and can be punished with prison terms as long as five years. The sale of pot to a minor carries the same penalty.
Additionally, medical marijuana is not legal in Iowa. The closest the state comes is its medical cannabidiol program, with higher-than-usual ceilings for the amount of THC that can be contained in CBD.
Recommended/Trusted CBD Retailers in Iowa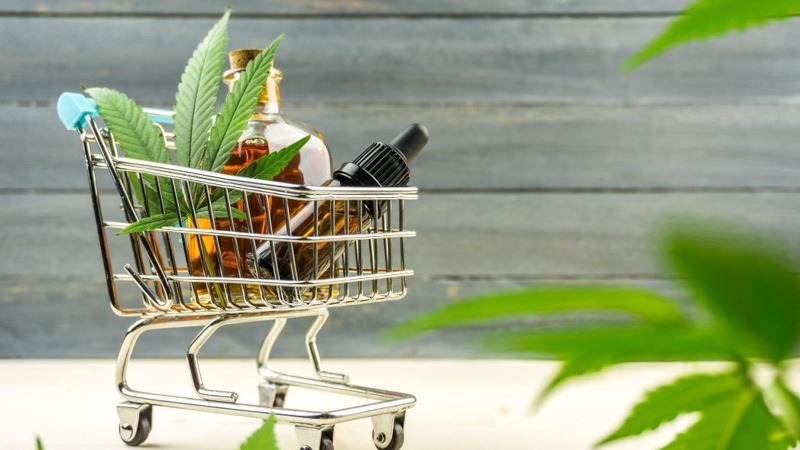 CBD stores actually started opening in Iowa even before the state finally approved the sale of all types of CBD – full-spectrum, broad-spectrum, and isolate – to consumers. More and more outlets continue to open, now that there's some legal clarity.
Among the CBD stores worth checking out:
Des Moines: Dispensary, Streamline Hemp Co.
Cedar Rapids: Corner Store Apothecary, Farm to Health Organics
Davenport: CBD-Kratom Quad Cities, East Village Vape Café
The Iowa-based chain Your CBD Store also has outlets throughout the state.
Buying CBD Oil in Iowa: Final Thoughts
What a difference a couple of years can make. Iowans were in a CBD no-man's land from 2018 until mid-2020 when the legality of CBD was questionable at best. Now, though, they're now able to purchase the most-popular cannabidiol product, CBD oil. CBD capsules are also legal for purchase, and even though it appears that edibles like CBD gummies are still on the "naughty" list, many outlets openly sell them as well.
However, CBD vape juice is still clearly illegal for sale in Iowa, even though it's one of the fastest-growing products sold by CBD vendors nationwide. In order to vape CBD legally you'll have to take a road trip to friendlier states like Illinois, Wisconsin, or Missouri, or order by mail. Just be discreet if you take the mail-order approach, or if you want to take your newly-purchased vape back home with you.