If you live in Utah, then buying CBD oil — whether online or locally — requires you to know a few things about the legal matters in your state when it comes to cannabis products. Before you place an order, you want to make sure that the CBD oil you want to buy is legal in your state. In this article, we'll clear up any confusion about CBD in Utah and point you to the best local suppliers and online.
CBD has experienced a remarkable rise in popularity over the last couple of years. As more states are shifting their cannabis policies, legalizing marijuana in one form or another, people are wondering how to get high-quality legal CBD oil in their state.
In a loosely regulated industry like this, finding a reliable supplier can be both challenging and time-consuming.
Therefore, your best option to find high-quality CBD oil in Utah is to place your order with a trusted online store.
But before we show you the best places to buy CBD products locally and online, let's review the laws regarding cannabis products in Utah.
Is CBD Oil Legal in Utah?
The legal status of CBD oil in Utah depends on its source.
CBD can be extracted from hemp and marijuana, both of which belong to the  Cannabis Sativa L. plant family.
However, these two plants are subject to different regulations.
Let's talk about marijuana and hemp in the light of Utah's law.
Legal Status of Marijuana-derived CBD Oil in Utah
Currently, your only option to purchase legal CBD oil from marijuana is to obtain a medical marijuana card and become a patient. That's because recreational and medical marijuana laws contradict one another in Utah.
Recreational Marijuana in Utah
Currently, it's illegal to possess, buy, consume, and sell marijuana in Utah despite the state's recent big leap forward in 2018, when the state government introduced a limited medical marijuana program.
However, more time needs to pass until Utah's medical marijuana program becomes fully implemented and operational.
Let's take a look at potential penalties for possession outside of medical marijuana CBD oil.
Marijuana Possession Penalties
Police officers in Utah are rather strict when it comes to marijuana possession. Being caught with even a small amount of weed can result in fines and jail time.
Possession of less than one ounce is a Class B misdemeanor — punishable by a fine of $1900 and up to 6 months in jail.
If you're caught with more than an ounce but less than 16 ounces (around 1 pound), that means you've committed a Class A misdemeanor and must pay $4750 in fines and serve one year in prison.
Possession of more than 16 ounces is a felony, punishable with up to 5 years in prison and a hefty fine of $9500.
Getting caught with drug paraphernalia or while driving may lead to additional fines as well as time to your jail sentence.
CBD Oil from Medical Marijuana: Is it Legal in Utah?
Utah's medical marijuana program was first developed in 2014 when the state government approved the use of CBD to treat intractable forms of epilepsy in children. The Hemp Registration Act allowed certain patients to possess CBD products with less than 0.3% THC and at least 5% CBD, meaning they would avoid prosecution when being searched by police.
To quality for Utah's medical marijuana program under the Hemp Registration Act, you must:
Be a resident of Utah and at least 18 years of age
Obtain a Hemp Registration Card (with a yearly cost of $200)
Possess CBD products with at least 5% CBD and less than 0.3% THC
Be diagnosed with epilepsy by a neurologist and unresponsive to more than three conventional therapies
Have a signed recommendation from your doctor saying that cannabis is beneficial in your case
Abstain from using other types of cannabis
Store your CBD in the original container with the label on it.
In November 2018, Utah voters passed Proposition 2, which would make medical marijuana legal for patients with qualifying health conditions.
According to the Utah Medical Cannabis Act of December 2018, which also drawn out the framework for how marijuana would be supplied to patients, you can apply for a medical marijuana card if you suffer from one of the following conditions:
Alzheimer's disease
Amyotrophic Lateral Sclerosis (ALS)
Autism
Cachexia
Cancer
Chronic pain
Crohn's disease
Epilepsy
HIV/AIDS
Multiple Sclerosis
Post-Traumatic Stress Disorder
Ulcerative Colitis
Any rare condition or disease that affects no more than 200,000 Americans
The government is still trying to figure out the exact framework for the distribution of marijuana to those in need. The program is expected to fully launch by the end of 2020.
Okay, but what about hemp-derived CBD oil?
Is CBD from Hemp Legal in Utah?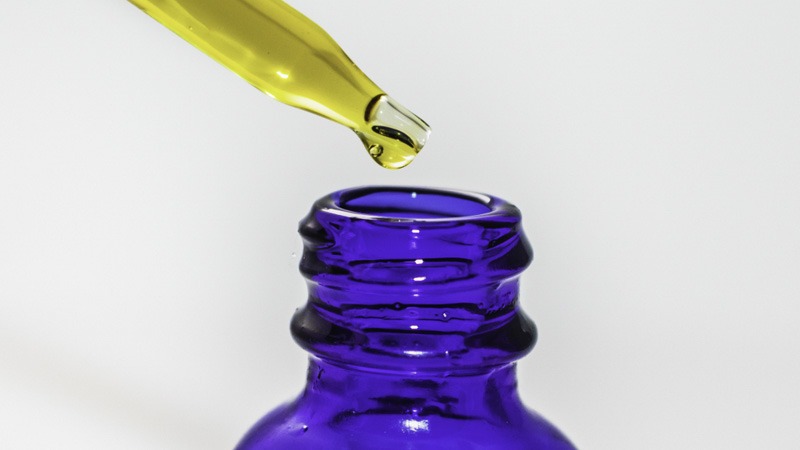 The answer is a sound YES. You can legally purchase and consume hemp-derived CBD products in Utah. They're widely available over the counter in head shops, vape shops, wellness stores, and online.
However, these products must meet one condition; namely, they can't contain more than 0.3% THC.
Anything above that content is treated like marijuana.
Using CBD from industrial hemp will get you all the benefits of CBD without worrying about getting high, or worse — getting caught.
That's because hemp was federally legalized when President Trump signed the 2018 Farm Bill, removing the plant from the list of controlled substances.
Long story short, CBD from industrial hemp is legal to buy and sell in all 50 states.
How to Find Quality CBD Oil in Utah?
As mentioned earlier in the article, the CBD industry is growing at a rapid pace. There are hundreds of brands selling different CBD products both locally and online, some of which are downright dangerous.
Did you know that the Center for Disease Control found more than 52 cases of people being poisoned in Utah alone, just from consuming fake CBD products purchased from their local head shop?
The industry is very loosely regulated, to say the least, so this news isn't anything shocking. Many companies are looking to rip uninformed customers off their money before new laws and regulations are implemented.
But that doesn't mean you can't tell the difference between a good- and poor-quality CBD oil.
Here's how to protect yourself from sketchy CBD vendors:
1. Ask for Third-party Lab Reports
Only purchase CBD oil from companies that can provide third-party lab testing reports. This is the most important factor for buying a high-quality CBD product because lab reports show you the actual concentration of CBD in your oil on top of checking for over 200 common contaminants, such as solvents, heavy metals, mycotoxins, and pesticides. If a company can't test its products in a laboratory, it's not worth your trust — nor your money.
2. Avoid Far-reaching Claims
Another red flag on your list of things to avoid is hyperinflated claims about CBD. CBD oil isn't a miracle drug. It cannot cure you of any ailment, although it can set right gears in motion in your body to help it recover from a wide range of health problems. However, some companies like to take advantage of educated buyers by claiming that CBD can cure diseases or completely relieve their symptoms. CBD is a fantastic way to manage your health, but as we said, it won't cure any illness overnight.
3. Look for Full-spectrum CBD Oil
Full-spectrum products resemble the original hemp plant in their phytochemical content. Full-spectrum extraction captures additional beneficial cannabinoids, terpenes, and other compounds that boost the efficacy of CBD.
4. Buy CBD Extracted with CO2
Make sure your CBD oil is extracted with pressurized CO2. Carbon dioxide extraction is by far the best method of making CBD products. This process doesn't require the manufacturer to use additional heat or solvents, allowing your CBD to stay clean. The equipment required for CO2 extraction is quite expensive, not to mention the cost of highly trained staff, so it's a good sign that the company is willing to invest in quality.
Now that you know what to look for and what to avoid when buying CBD oil, let's talk about the best CBD oil stores in Utah.
Where to Buy CBD Oil in Utah?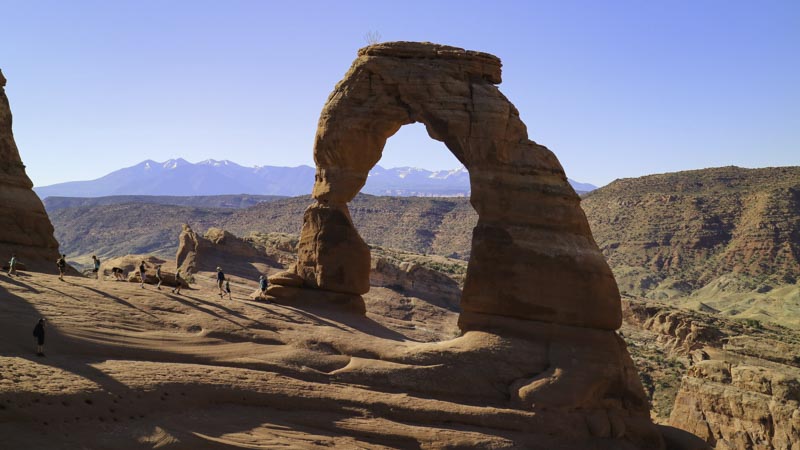 Utah's medical marijuana program will be fully operational soon, but while you wait for this to happen, your best bet for finding quality CBD products in the state is through your local vape stores, head shops, and natural health outlets.
But what if there are no CBD stores near you?
Well, the answer is simple…
Buy CBD Oil Online
Shopping online for CBD oil comes with a few great benefits.
To begin with, the products found online are almost always less expensive than what you'd find locally. Running a physical storefront is a costly endeavor, and you can usually tell that by looking at the prices of their CBD oil. Online retailers can afford to offer bulk purchase options and other deals because they cut the middleman out.
Moreover, online stores offer a wider range of products. Local stores don't have the space to display all of the different forms of CBD you can find online. CBD can be infused into oils, creams, waxes, balms, capsules, edibles, and pet treats.
Last but not least, online stores are usually specialists in their niche. Many online CBD stores only sell CBD oil and other hemp products. Therefore, you can rest assured that you're buying from somebody that knows their business. If you shop CBD locally, you'll likely have to buy them at your local vape or head shop that happens to have a few CBD oils on its shelves.
Still, if you would rather shop for CBD somewhere near you, we've made a ranking of stores where you should be able to find CBD oil and other forms over the counter in Utah.
See if you can find a CBD store in your location.
Best Local CBD Stores in Utah
As mentioned, you shouldn't have too much trouble finding a local source of CBD in Utah. Just make sure the staff know their job and can give advice on buying and using CBD oil for beginners.
Always remember to run a background check on any local CBD store before buying its products. Look for online reviews from local customers, and if you're not sure where to look for, follow our shortlist below to find a reliable CBD supplier near you.
Best CBD Oil Stores in the Salt Lake City Area
| | |
| --- | --- |
| Name | Address |
| Koodegras Snufr | 4356 South 900 E, Salt Lake City, UT 84124 |
| Alternatives | 4663 W 6200th S, West Jordan, UT 84118 |
| Smoke Spot | 1074 W S Jordan Pkwy, UT 84095 |
Best CBD Oil Stores in Layton
| | |
| --- | --- |
| Name | Address |
| Aloha Nutrition | 1948 Woodland Park Dr, Layton, UT 84041 |
Best CBD Oil Stores in Kaysville
| | |
| --- | --- |
| Name | Address |
| Green Horizen | 140 N Main St, Kaysville, UT 84037 |
Best CBD Oil Stores in St. George
| | |
| --- | --- |
| Name | Address |
| The Healing Herb / Magic Stuff Balms | 71 N 100th W, St. George, UT, 84470 |
Key Takeaways on Buying CBD Oil in Utah
Although Utah is still behind states like California or Illinois when it comes to cannabis laws, it has made a huge step forward upon introducing the local medical marijuana program.
Things are looking up for those in need of medical marijuana CBD oil in Utah.
Until then, your only way to purchase legal CBD oil in Utah is to buy hemp-derived CBD oil from a trustworthy supplier. You can do it both locally and online, but no matter what way you choose, always investigate any company selling CBD oil before you trust them with your money. This is to make sure you protect yourself from sketchy CBD products that are sold over the counter due to the lack of regulation in the industry.
At WeBeHigh.com, we always recommend that you purchase CBD online to get the best products at fair prices.
How do you buy CBD oil in Utah? Are you a local shopper or do you prefer online stores?