By the way that most Americans think of Vermont – the home of Bernie Sanders, Ben, and Jerry, and old hippies who headed north from New York many years ago – you might imagine that you could find CBD (and pot) on the shelves of every drug store, department store and McDonald's.
In truth, when it comes to cannabis, Vermont isn't quite as progressive as the stereotypes could lead you to believe.
Yes, CBD and weed are both legal in the state. But it wasn't that long ago that there was a very different legal landscape in Vermont. It was only the ninth state to approve the sale of recreational marijuana, and actual dispensaries aren't expected to open until some time in 2022. CBD wasn't legal wasn't until the federal government gave the green light in late 2018.
CBD oil is easier to find in many states than it is in Vermont since the cities and towns are so spread out. And CBD certainly doesn't enjoy the "favored nation" status you might expect, due to tax laws.
Putting all of that aside, though, you don't have to go on an arduous pilgrimage to buy CBD oil in Vermont these days. Let's dig into the details.
CBD Oils in Vermont
All three of the products we've listed are quite similar. They're all full-spectrum oil produced from carefully-selected organic hemp plants, with the cannabidiol extracted via a high-end process known as the supercritical CO2 method. They all use high-quality MCT carrier oil. And they all use the smallest-possible number of extra ingredients, all of them organic or natural.
It's only small details that differentiate them.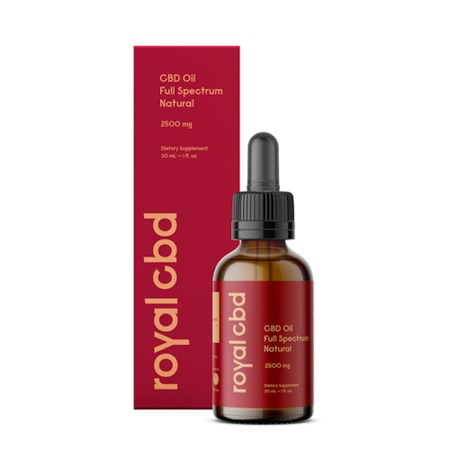 Royal has the best potency choices and best flavor options you'll find in high-end CBD oil; their highest potency choice is stronger than most producers offer, and they sell their oil in a selection of four delicious flavors. Royal CBD only distributes through a small number of retail outlets, so their products are difficult to find unless you order online.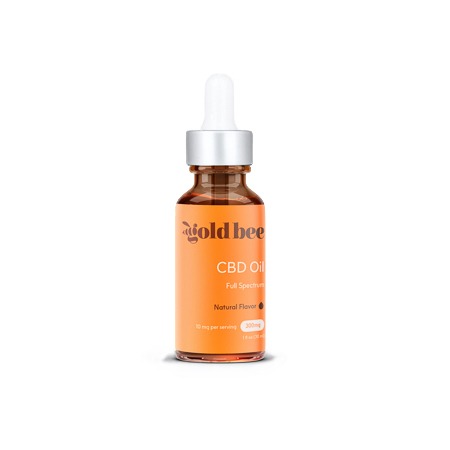 Gold Bee only offers two lower-potency CBD oils and just two flavor choices. They're good for people who are just trying cannabidiol for the first time, though. Gold Bee does not sell its CBD through stores, and since they're a boutique brand, their production runs are so small that they're occasionally out of stock in their online webshop.
CBDPure Hemp Oil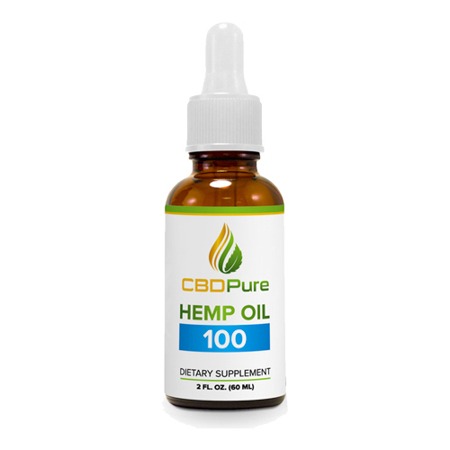 This brand is the one you're most likely to find in CBD stores, although not all outlets carry it. CBDPure's oils are unflavored so they taste like the hemp plant, and their potencies are the lowest of the three "best" brands that we've identified. But they're still good for people who are using cannabidiol to treat issues like stress or occasional headaches. CDBPure products are less expensive than Royal's or Gold Bee's.
Is CBD Oil Legal in Vermont?
Believe it or not, Vermont legalized recreational marijuana before it legalized the use and sale of CBD in 2019. Pot legislation was actually passed in 2018, although detailed guidelines for how it could be sold weren't approved until 2020 and no recreational dispensaries are expected to open until 2022.
Vermonters didn't face any legal jeopardy if they jumped the gun and bought CBD online before 2019, though. Back in 2015, the state's attorney general released an opinion saying that no one would face prosecution for possession of hemp or CBD oil, even though it was technically illegal. Since that time, all CBD products have been bought and sold in Vermont without issue.
Eventually, all of the "i's" were dotted and the "t's" were crossed. The passage of the U.S. Farm Bill in 2018 and Vermont's subsequent codification of its provisions made CBD's legality in the state completely official: as long as the cannabidiol was sourced from hemp, and its THC content was lower than 0.3%, CBD was fine for sale or use.
Another CBD product that's an issue for residents of many other states is legal in Vermont, too. CBD extracted from the marijuana plant, sometimes called "marijuana oil," has been legal for purchase by medical marijuana patients ever since that program was established in 2013. It became fully legal to use when the state-approved recreational marijuana; right now, though, it's only available for sale to patients at medical dispensaries.
All of this doesn't mean that Vermonters are just one, big happy family when it comes to CBD. Many are opposed to the way the state taxes it. Unlike prescription medication, CBD products are subject to Vermont's sales tax even when their intended use is as a food ingredient or dietary supplement. There's no extra tax, though, if it's just one part of a taxable restaurant meal.
Despite the tax confusion, Vermont is now one of the "most legal" states in America for CBD.
Do You Need a Prescription or Medical Card to Buy CBD Oil in Vermont?
CBD oil is easily available to Vermonters without the need for a prescription or medical card since CBD is legal in the state. CBD oil extracted from marijuana is legal as well, but you'll need a patient's cannabis card to purchase it since it's only sold at medical dispensaries for the time being. A prescription is still required for the drug Epidiolex, a CBD prescription medication used for rare forms of childhood epilepsy which can only be obtained at pharmacies.
Is CBD Oil Legal in Vermont for Minors?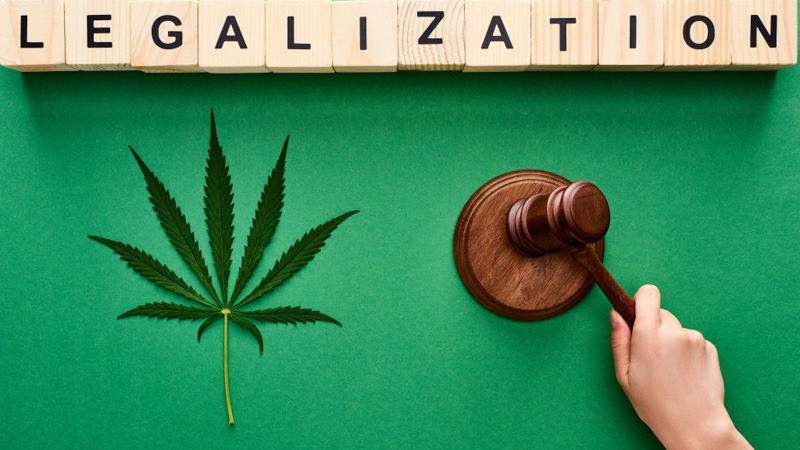 There are no legal age restrictions on the use – or for that matter – the purchase of CBD oil. However, most CBD vendors will not sell their products to anyone under the age of 18, and some require their customers to be at least 21. The natural assumption is that parents may give CBD to their underage children, but there's no law regulating that issue either way.
The legal age for the purchase and use of pot is 21 in Vermont, meaning that CBD sourced from marijuana is off-limits for minors.
Is Traveling With CBD Oil Legal in Vermont?
You won't run into any problems traveling with CBD oil anywhere in Vermont, except on the off chance that you're under 21 and traveling with CBD that's been extracted from pot plants instead of hemp plants. Otherwise, you're all good.
What Type of CBD is The Right One for You?
To be honest, it's difficult to identify the "right" type of CBD that anyone should use since everyone reacts differently to CBD. More importantly, people use cannabidiol for many different reasons – which call for vastly different doses and require different time frames for effectiveness. For example, the right dose to slowly improve cardiovascular health wouldn't be the same as the one you'd want to take when you have a migraine or can't get to sleep.
Nevertheless, here are a few guidelines that may help.
Types of CBD
Cannabidiol products are identified as either full-spectrum, broad-spectrum, or CBD isolate.
Full-spectrum CBD is most effective because it contains all of hemp's natural chemical components: flavonoids, terpenes, and all of the plant's cannabinoids – including the legally-allowed, minuscule amount of THC that won't make you high. What all of those components will do is work in conjunction with the cannabidiol to boost its effectiveness; that process is known as the entourage effect.
Broad-spectrum has had the THC removed, while CBD isolate has had all of the other components removed before sale. Each does have one advantage that full-spectrum cannabidiol can't replicate: they can't inadvertently cause a positive result on a drug test for pot since they don't contain any THC. For that reason, broad-spectrum will provide a slightly lesser entourage effect than full-spectrum; there's no potency-boosting effect at all in CBD isolate, because it only contains cannabidiol.
Forms of CBD
CBD oil is the most popular form of cannabidiol available for sale. People like it because it works quickly and doesn't lose potency when dropped under the tongue with a medicine dropper. Vaping CBD has similar effects, but most people don't vape (or don't want to start).
It's a little easier to take CBD in capsule or edible form, but the cannabidiol takes longer to act since the capsule or edible has to be digested before the CBD is released into the body. Some potency is lost during that process, too.
Topical CBD products are widely available, but they're best used to treat external pain in the muscles or joints. That's because the skin stops cannabidiol from entering the body and reaching the bloodstream, where it could provide more general, full-body relief.
Is Marijuana Legal in Vermont?
Yes, and you should be able to buy it without a problem as long as you're not a minor. That was somewhat in question during the odd time between July 2018 when recreational use was officially allowed in the state, and October 2020 when the legislature passed new laws actually governing the sale of pot.
There's still a problem, though. The 2020 laws only green-lit the application process for selling marijuana at approved recreational dispensaries. None of those dispensaries are actually open yet. It won't be until 2022 that adults can just walk into a licensed shop and buy pot. Until then, using is fine – but finding the green stuff? You'll either have to be a patient eligible to visit a medical dispensary, grow your own, take a road trip to Massachusetts or Maine, or buy your weed the old-fashioned way.
Where to Buy CBD in Vermont?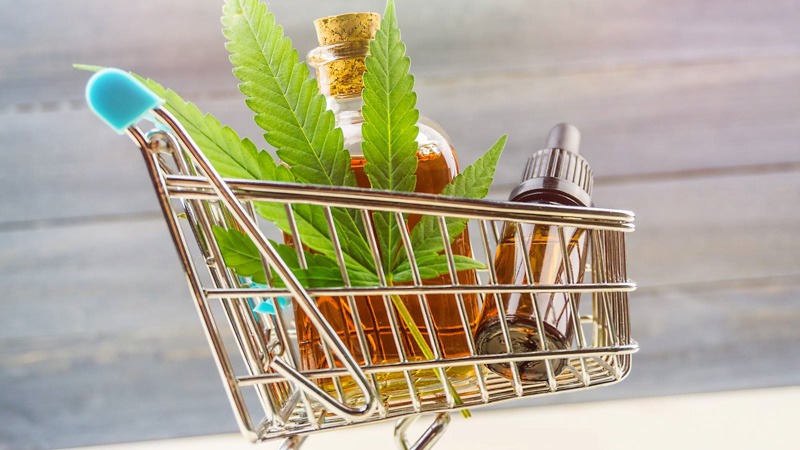 We can't really say you can buy CBD "anywhere," since there are certainly lesser-developed areas of Vermont without any strip malls nearby. For the most part, though, you can buy CBD oil and other products in every major city and most smaller towns.
CBD stores have opened in Vermont faster than ice cream shops in the summer, so you won't have any problem finding a CBD store or vape shop that carries CBD oil, capsules, vape juice, and edibles. Topicals, as well as CBD-infused health and beauty products, are easy to locate as well; even chains like Walgreens are now carrying them in Vermont.
However, you might want to consider another option. Most CBD stores and local outlets that carry cannabidiol products don't offer premium brands, for a very good reason: they can make more money selling lesser-quality or budget brands instead. The majority of high-end CBD producers only have arrangements with a limited number of brick-and-mortar stores. Otherwise, they sell their CBD products – the really effective ones – online.
There are other benefits to shopping for CBD on the Internet. You'll usually learn a lot more about the products than you ever could from a part-time clerk at a CBD store, you're easily able to compare brands without hunching over store shelves trying to read labels, and you can check the third-party COAs (certificates of analysis that list all cannabinoid percentages) that all reputable producers post on their website. Oh, and they deliver right to your door, too.
Still, want to go shopping? We've got you covered.
Recommended/Trusted CBD Retailers
This is just a small sample of the CBD vendors in Vermont's largest cities and towns, and new retailers are popping up regularly. But these suggestions can get you started.
Burlington: Green Mountain Hemp Company, Ceres Natural Remedies
Rutland: Up in Smoke, Emporium Tobacco and Gifts
Bennington: Beverage Den and Vape Shop, A Kind Place
Brattleboro: Vermont Hempicurean, Cannaflower
Montpelier: AroMed Essentials, Hemp Mountain CBD
Buying CBD in Vermont: Final Thoughts
There are no worries if you want to try CBD oil in Vermont since it's completely legal. There's also a nice selection of CBD shops scattered throughout the state, thanks to the laidback lifestyles common in many cities and towns. College towns are especially good spots to shop.
However, you won't always find them carrying premium CBD brands, for the reasons we've already mentioned. For those brands, like the ones we've featured at the top of this page, you'll probably have to order online and have them shipped right to your house. Again, no legal worries there; just enjoy – while you wait another year or two for the state's recreational pot dispensaries to open.