In Louisiana, like most states, the sale of CBD oil and other products was unregulated before the passage of the U.S. Farm Bill in 2018. CBD was technically illegal before then, and stores risked being raided (or worse) if they sold the products. Many did anyway because customers wanted them and the money was good.
The Farm Bill finally set some rules, making it legal in America to sell and use CBD sourced from the hemp plant, as long as it had less than 0.3% THC content. Most states began implementing the terms of the federal legislation with their own new laws, making the CBD market wide open for their stores and consumers.
But not in Louisiana.
The Bayou State's new hemp law actually drastically reduced the availability of cannabidiol (the scientific name for CBD). It required any outlet wishing to sell cannabidiol products to obtain a special state license – so all of a sudden, CBD was legal, but very few places could sell it.
That hitch has finally been overcome, and it's now almost as easy to get CBD as it is to get gumbo in a Cajun restaurant or a "go cup" on Bourbon Street.
Where should you shop? What should you buy?
Read on.
Best CBD Oils in Louisiana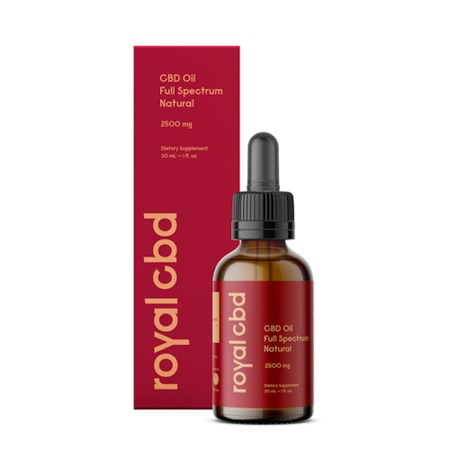 Royal CBD is a nearly-perfect high-quality cannabidiol producer. The company follows every possible "best practice" for the manufacture of CBD oil, carefully sourcing its hemp from small organic farms on the West Coast, extracting full-spectrum cannabidiol with the best (and most expensive) method possible, using the most effective type of "carrier oil" to distribute the CBD throughout the body, and avoiding the use of unnecessary or artificial ingredients.
In fact, the only added ingredient in Royal CBD is an organic essential oil, which contributes to the four tasty flavors the company offers. There are also four strength options for this CBD oil, covering the wide range of potencies any customer or patient could want.
You'll be unlikely to find Royal CBD products in Louisiana stores since they're not distributed widely to retail outlets; online is the best place to buy them, and they'll be delivered quickly to your door.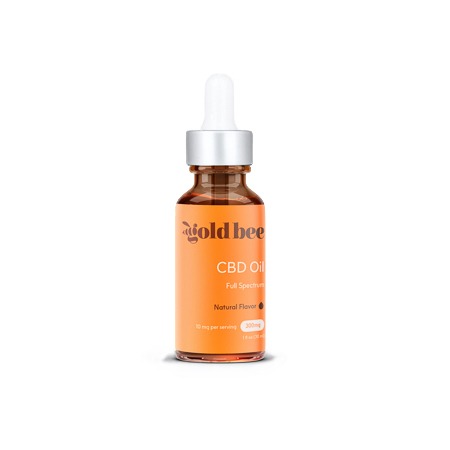 We can go even further in describing the availability of Gold Bee CBD oil: you definitely won't find it in your local CBD store, because the producer only sells this high-end boutique product online.
The quality is just as good as you'll find with Royal CBD: terrific organic hemp used to produce full-spectrum cannabidiol that's extracted with care and mixed with the best-possible carrier oil. What knocks Gold Bee "down to number two" on our list: they only offer two flavors and two potencies of their CBD oil.
CBDPure Hemp Oil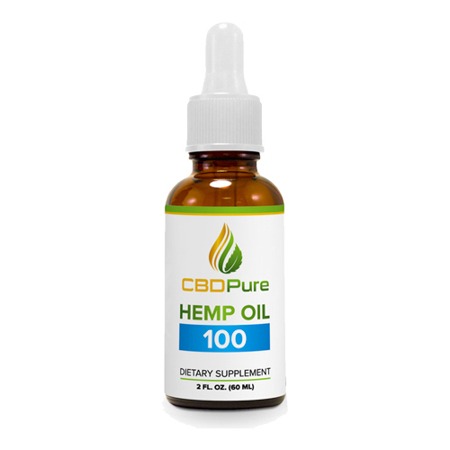 Here's one more high-end full-spectrum CBD oil, which is also created with all of the right manufacturing techniques and whose quality is just as good as the other two producers in this roundup.
However, its potencies are the lowest of the bunch, meaning the CBDPure oil is really only suited for use by those who don't need high-strength cannabidiol. Also, the oil is only available in "natural" raw hemp flavor, which is – to put it mildly – an acquired taste. It's a great product, though.
Is CBD Oil Legal in Louisiana?
You might think that this is an unnecessary question to ask. The 2018 U.S. Farm Bill ostensibly legalized the sale and use of CBD oil, as well as other forms of CBD sourced from the hemp plant. Each state then passed (or in a few cases, didn't pass) their own legislation to bring their hemp and CBD laws into line with the new federal ones.
Here's what's noteworthy, though. Even in the states that adopted the same basic position as the U.S. government – CBD could only be extracted from hemp, it could only have a maximum THC content of 0.3% – there were often enough small differences in state regulations to create hurdles for producers, vendors, and/or users.
In Louisiana, the issue was licensing. Well before CBD was a separately-regulated product, it fell under the umbrella of cannabis law, since the hemp plant is one of the two types of cannabis. (Obviously, marijuana is the other.) Many vendors had begun selling CBD oil and other cannabidiol products in Louisiana in anticipation of impending legalization. Most flourished, although a few were arrested and charged under existing pot laws.
Soon after the Farm Bill passed, Louisiana lawmakers passed HB 491. That law adjusted the way that CBD was regulated, and permitted its sale according to the prevailing hemp/0.3% THC federal guidelines governing CBD.
Here's the problem that developed: HB 491 also forbade the sale of cannabidiol by anyone who hadn't obtained a state license – and of course, no one who was already selling CBD had that license because the system had just been created. Existing vendors weren't sure what to do, and many temporarily took CBD off their shelves.
That created a void; CBD was now legal, but it was tough to find.
The state has finally processed the backlog of applications it received, and CBD oil that's legal in Louisiana can now actually be readily purchased in Louisiana. But it certainly was a rough start.
By the way, not all CBD is legal in the state. The Louisiana law bans the sale of hemp flower for smoking, which is legal in states like nearby Alabama. In fact, it prohibits "inhalable CBD," which would seem to mean that cannabidiol vape pens or juice are verboten in the state, although they're sold at most CBD stores. And it should be noted that CBD extracted from marijuana, which can be used to create so-called "marijuana oil" with higher THC content, is only available to patients enrolled in Louisiana's medical marijuana program.
Do You Need a Prescription or Medical Card to Buy CBD Oil in Louisiana?
No, you can purchase CBD oil derived from hemp without a prescription or medical card. You may need a driver's license or state ID, though, since state law prohibits the sale of CBD to anyone under the age of 18.
As we've mentioned, you do need a medical marijuana card to purchase CBD oil sourced from marijuana, and there's one CBD product that does require a prescription: Epidiolex, medical-grade cannabidiol that's prescribed for rare forms of childhood epilepsy.
Is CBD Oil Legal in Louisiana for Minors?
There's no specific regulation specifying the minimum age to use CBD. State law prohibits minors from buying it, but it appears that parents can give cannabidiol to their ill children without an issue. And naturally, CBD is legal for minors who are in the Louisiana medical marijuana program or taking prescription Epidiolex.
Is Traveling With CBD Oil Legal in Louisiana?
As long as CBD oil is legal in Louisiana, traveling with it is legal as well. Just remember that only some types of cannabidiol are permitted in the state; if you've picked up some hemp flower in another state where it's legal, you could be at risk if you are traveling with it in Louisiana. And naturally, you'll need to have your medical patient card with you if you are carrying oil sourced from pot.
What Type of CBD is the Right One for You?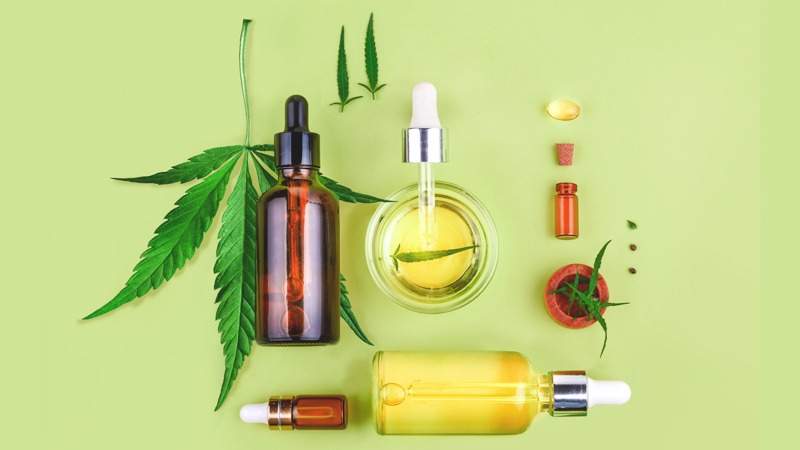 That depends on what you're asking. You might be inquiring about the fastest-acting form of CBD, which is either CBD oil dropped under the tongue, or CBD vape juice. You might be searching for the most potent type of CBD, which is full-spectrum cannabidiol. Or you might want to find the right CBD for serious pain (higher doses), stress (lower doses), or joint pain (topical applications).
Only you (or your doctor) can decide the right type of cannabidiol for you to use, but here is a cheat sheet that might help.
Forms of CBD
CBD Oil: Moderate ease of use (dropping under the tongue), somewhat difficult to figure out doses, fast-acting because it's absorbed quickly.
CBD Vape Juice: Easy for vapers to use, complicated (and possibly objectionable) for everyone else, difficult to dose, as fast-acting as CBD oil.
CBD Capsules: Simple to use, pre-measured doses, slow to act because the capsules must be digested first, not as effective as oil because digestion "loses" some of the cannabidiol.
CBD Edibles: Same pros and cons as capsules, but tastier.
CBD Topicals: Best choice and fast-acting for surface aches and pains, unable to provide internal or full-body benefits since skin blocks the cannabidiol from entering the bloodstream.
Types of CBD
Full-spectrum: Contains all of the hemp plant's natural components, including a small amount of THC (which doesn't provide psychoactive effects). Most effective, because those components enhance the effectiveness of cannabidiol through an "entourage effect."
Broad-spectrum: Contains all of hemp's natural components except THC, which has been removed. Not quite as effective because the lack of THC lessens the entourage effect. Won't potentially cause a positive drug test for marijuana.
CBD isolate: All of hemp's components except the actual cannabidiol have been removed. Much less effective since there's no entourage effect, but also won't trigger a drug test. Only worth considering in locations where isolate is the only type of CBD legal under state law. (Pro tip: It's extremely unusual for full-spectrum CBD to cause a positive drug test for pot, and employers don't test for CBD itself.)
Is Marijuana Legal in Louisiana?
No, unless you're a registered medical marijuana patient. Pot's illegal in the Bayou State, and probably will be for the near future.
Simple possession isn't a felony in Louisiana, and the state's penalties for possession or use aren't quite as severe as they are next door in Texas, and certainly aren't as draconian as they are in Alabama. Nevertheless, you probably don't want to be caught with weed.
First offenders are subject to fines up to $300 and as many as 15 days in jail; if they're holding or using more than 14 grams (about a half-ounce), that becomes $500 and six months. After two years convictions are "cleansed," but offenses, before that happens, are subject to much more serious penalties.
Louisiana has a medical marijuana program that has been expanded several times but still does not allow patients to buy or smoke buds or to vape pot. Oils, liquids, pills, some chewable and topical products were allowed initially, and cannabis inhalers have been added to the list more recently, but no smoking, please.
The good news for patients is that the most recent change did away with the list of medical conditions that can qualify them for medical marijuana. Now, all they need is the recommendation of a doctor with a "therapeutic marijuana registration permit," who believes they would benefit from using pot.
Where to Buy CBD in Louisiana?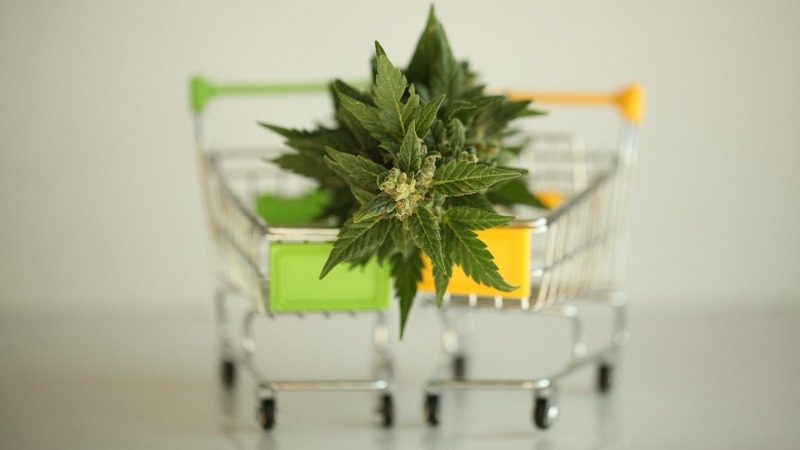 Now that the vendor licensing problem we discussed earlier has been resolved, it's easy to find cannabidiol products throughout the state. The best place to look is in CBD stores, of course, but they're also sold by other types of retailers in the state.
However, availability in non-CBD stores isn't as robust as in most other states, because Louisiana still requires every business selling CBD to have a license – and for gas stations or small convenience stores, that may not be worth the expense.
There's another option: shopping online and having CBD delivered to your home. That may or may not be strictly legal, depending on the producer. They have to have a separate Louisiana CBD license for each of their websites, although there's no evidence that the state actually enforces that regulation. Most of the biggest names in the business, though, do have those licenses – and it's worth checking them out online.
Here's why. The companies that create premium or artisan cannabidiol products don't usually sell them through ordinary retail stores, just through high-end vendors with whom they have special arrangements. The high-quality CBD products are easily found on those producers' websites, though, and they're a smart place to shop if you're looking for the most effective CBD oils.
Recommended/Trusted CBD Retailers
Most CBD stores in Louisiana can be trusted since they've shelled out the fee to become licensed vendors. That doesn't mean they carry high-end products, unfortunately, since generic or lower-quality brands usually offer the sellers higher profit margins. Shop wisely, and doing some advanced research always helps.
If you're looking for retailers that carry good CBD products, here's where you can start.
New Orleans: Simply CBD (two locations), The Herb Import Company, Uptown Hemp
Baton Rouge: Cypress Hemp, Mountain Pure CBD, HealthyU CBD & Hemp Oil
Shreveport: Your CBD Store (chain), Cannabis With Love, CBD American Shaman
Metairie: Health 4 Nola, Earth Potions
Lafayette: Pure Essentials CBD, CBD Solutions
Buying CBD in Louisiana: Final Thoughts
Those whose impressions of Louisiana include wild times on Bourbon Street, or frat parties at Tulane or Louisiana State, might be surprised at the state's approach to cannabis. Marijuana is still illegal, and even low-THC CBD is subject to a few unusual restrictions. But as long as you aren't interested in smoking hemp, and you aren't worried about the iffy legal status of CBD vapes, Louisiana is fairly progressive for an anti-marijuana state and availability isn't a real issue.
Residents of the state, though, may find that buying online makes things a lot easier. They can find premium brands not usually stocked by Louisiana CBD stores, and the experience can be easier and a lot more satisfying.