Just because the federal government says something is legal or illegal, that's not always the end of the story. States have a say in the matter, too.
For example, the feds say that pot is illegal. Period. Don't tell that the people who live in well over a dozen states where recreational weed use is permitted by state law, or those in about three dozen states where medical marijuana is legal.
So when the U.S. government passed the Farm Bill in late 2018, which basically made the sale and use of CBD products legal, it wasn't the end of the national debate over CBD.
Take Virginia, where even after the passage of the Farm Bill, CBD was still legally prohibited. Stores started stocking and selling cannabidiol products anyway, despite the questions that surrounded their legality.
As it turned out, no one was arrested or charged for buying CBD during the 16-month period before the state passed its own laws clarifying the legal status of cannabidiol. The relatively-new industry just kept growing, and it was officially given the state's blessings about a year later.
No one has to worry any longer about buying CBD in Virginia, and the industry continues to grow rapidly. Here's what buyers need to know to navigate the landscape.
CBD Oils in Virginia
Here are the best CBD oils to look for as you shop in Virginia. Be aware, though, that most CBD stores, pharmacies, and convenience stores don't stock premium brands like these. You may have to order them online.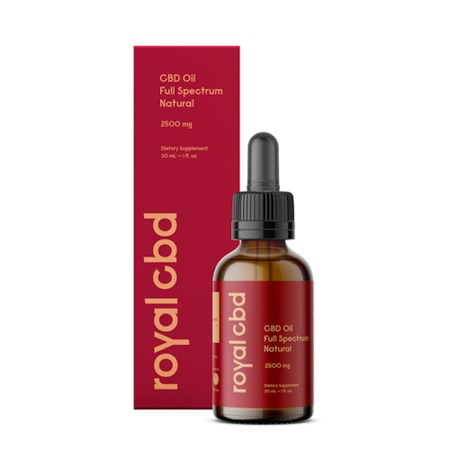 This is the best of the best. It's a high-end product (at a higher-than-average price), produced from cannabidiol carefully sourced from small organic farms. The extraction process (supercritical CO2) and carrier oil (MCT coconut oil) are state-of-the-art choices, the only added ingredients are natural, and the CBD is full-spectrum (including a small, legally-permissible amount of THC) for maximum effectiveness.
The product selection is among the best you'll find as well. There are four natural flavors to choose from, and a lineup of potencies offering different results for different medical conditions. Royal CBD sells terrific capsules, vape products, and edibles, too.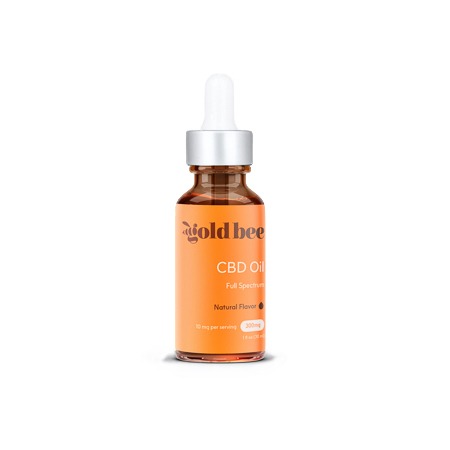 There are only two flavors of gold bee CBD available on their website (they don't sell through retail vendors), and only a couple of potency choices. Other than that, this oil is just as good as the Royal CBD we just mentioned. Full-spectrum products, cannabidiol from organic farms, high-end production procedures, and natural ingredients – it's exactly what we look for in quality CBD.
Gold Bee is just as good as Royal, that is if it's available. This is a boutique producer which manufactures CBD products in very small quantities, so they're often sold out or only have a limited selection in stock. The company is definitely worth checking out, though.
CBDPure Hemp Oil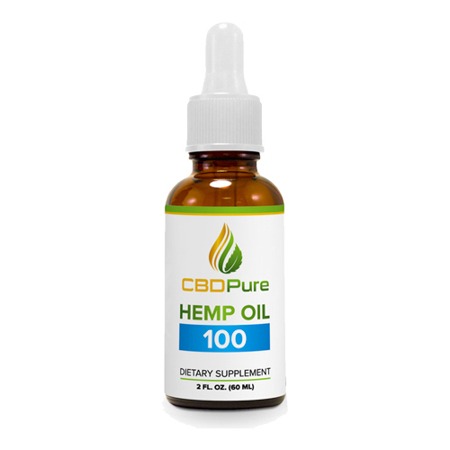 CBDPure sells another outstanding CBD oil, at lower prices than our other two featured products. Full-spectrum organic cannabidiol, supercritical CO2 extraction, MCT coconut carrier oil, limited natural ingredients – if you've been following along, you know the drill.
The issue you might face when trying CBDPure Hemp Oil, unfortunately, is its taste. The company doesn't add any extra ingredients, including flavoring, so this oil tastes exactly like hemp: strong, raw, and natural. If that's not a problem, this oil is of good value. Otherwise, we'd suggest one of our first two choices.
Is CBD Oil Legal in Virginia?
It would have seemed that Virginia was poised to be one of the first states in America to legalize all forms of CBD. The state began a formal study of hemp's commercial possibilities back in 1997, followed by experimental hemp farming a few years after that. In 2015, Virginia's legislature approved a bill allowing farmers to legally grow the crop for industrial purposes.
The state later allowed the sale and use of CBD products that did not contain any trace of psychoactive THC. But so-called "full-spectrum" CBD (with less than 0.3% THC content), which was becoming popular nationwide, was still illegal in Virginia. Even when the U.S. Farm Bill legalized full-spectrum cannabidiol in 2018, the state's laws still banned its sale and use.
It wasn't until 2020, well over a year later, that the Commonwealth passed legislation specifically legalizing hemp-derived CBD products meant for "human consumption" (calling them food additives), and another law clarifying that CBD from hemp was also legal for vaping and smoking. Those measures defined CBD as containing no more than 0.3% THC, finally putting Virginia's laws in line with federal ones.
There are no restrictions on the amount of CBD that an individual can possess. What is restricted, however, is CBD that has been sourced from marijuana. Only medical patients who have been certified by the state are allowed to have or use so-called "marijuana oil," which cannabidiol extracted from the pot plant instead of hemp.
Do You Need a Prescription or Medical Card to Buy CBD Oil in Virginia?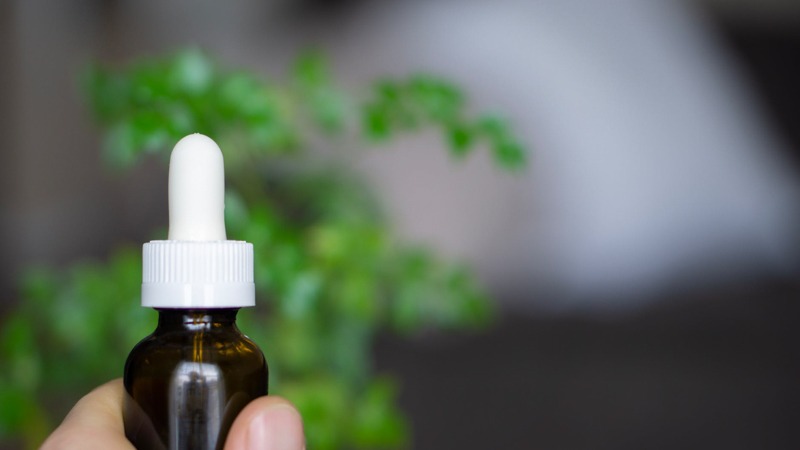 Not unless you plan to purchase that marijuana oil that we just mentioned. In that case, you must be a certified patient with a doctor's recommendation and have a Virginia medical card. If you clear those hurdles you're allowed to purchase any amount of CBD oil, as long as its THC content is between five and ten percent and its cannabidiol content is at least 15%.
All other Virginia adults may purchase CBD oil without any documentation, as long as they can prove residence and age.
Epidolex, the only prescription version of cannabidiol currently available, is used to treat rare forms of childhood epilepsy; parents or guardians must obtain a prescription for that medication.
Is CBD Oil Legal in Virginia for Minors?
The only age limit specified by Virginia's CBD laws is for vaping or smoking products; as with tobacco or nicotine vapes, buyers and users must be at least 21 years of age. Most CBD stores will not sell to those under 18, and probably won't even allow them inside. There is no legal restriction, however, that would prevent parents or guardians from purchasing CBD for use by their children.
Minors are allowed to participate in the Commonwealth's medical cannabis program, as long as they have their parents' approval and certification of medical need from their doctor. In fact, Virginia's General Assembly has passed a bill allowing students with proper documentation to use CBD oil (or THC-A oil) at school.
Is Traveling With CBD Oil Legal in Virginia?
Since CBD is legal in Virginia, traveling with it is as well. But those who are carrying legally-prescribed CBD oil sourced from marijuana should be sure to carry their patient card with them.
What Type of CBD is The Right One for You?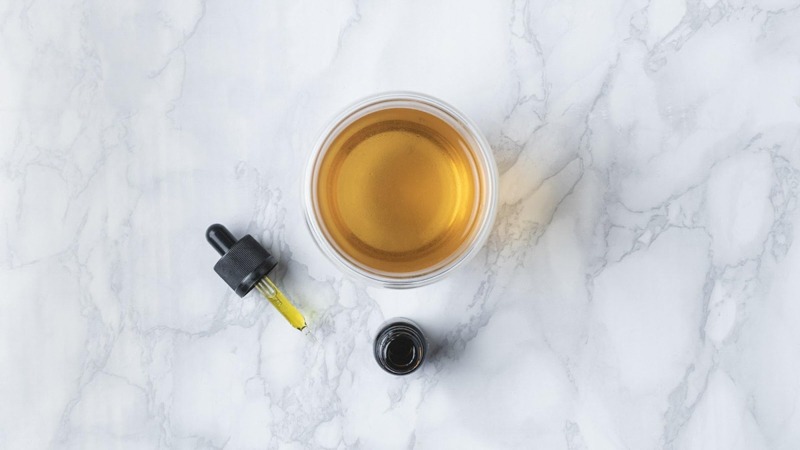 That's probably a question better asked of your doctor or one that you answer for yourself after doing your research. There are actually some medical conditions that respond better to lower doses of CBD than they do to higher ones.
Here's basic information to get you started, though.
There are three types of cannabidiol sourced from hemp and contained in CBD products.
Full-spectrum: When cannabidiol is extracted from hemp, the extract contains a number of other substances native to the plant. Terpenes and flavonoids are primarily responsible for the appearance, flavor, and aroma of cannabis (both marijuana and hemp), and the plants contain a number of cannabinoids other than CBD – among them, a very small amount of psychoactive THC (which won't get you high). Full-spectrum oil is designed to retain all of those hemp components for a very important reason: they all work together to boost the medicinal power of cannabidiol, in what's called the entourage effect. For that reason, full-spectrum CBD is the most effective.
Broad-spectrum: Take full-spectrum cannabidiol and remove its THC content, and you're left with what's known as broad-spectrum CBD. It's not quite as effective as its full-spectrum cousin, since there's no THC to contribute to the entourage effect. It's still more powerful than the final type of CBD, though.
CBD Isolate: This form of cannabidiol has had all of the other components of hemp – flavonoids, terpenes, and other cannabinoids – removed before production and sale of the CBD products containing it. There is no entourage effect, so it's the least effective type of CBD.
There are two reasons why people might purchase broad-spectrum or CBD isolate products. One is that only THC-free CBD is legal in some states. The other reason is that some fear even the trace amount of THC in full-spectrum products would trigger a positive drug test. The truth is that even full-spectrum CBD rarely shows up on a test, but using CBD isolate can ease the minds of the "better safe than sorry" crowd.
Is Marijuana Legal in Virginia?
The ordinary use of weed in Virginia isn't exactly legal, but right now it's only considered a civil violation since possession was decriminalized in 2020. That means if you're caught with an ounce or less, you'll receive a ticket and may have to pay a $25 fine. Possession of anything over an ounce is a felony and could be punished with prison time and a hefty fine, and selling pot remains a serious felony.
If you're curious about our reference to "right now" in the previous paragraph, it's because Virginia has passed legislation legalizing marijuana, with retail sales scheduled to begin in 2024.
Can't wait that long? After seeing the mentions of patient certification earlier in this article, you might be surprised to learn that Virginia's medical marijuana program is different than those in other "legal" states.
There are no specific medical issues that qualify people for the program, but if you can find a doctor willing to certify the fact that you need a pot for health reasons – and that's not easy – you can apply online to participate.
That doesn't mean patients can load up on the green stuff, however; they are only allowed to purchase THC-A or marijuana oil with a maximum THC content of 10%. That's a lot lower than most stoners are accustomed to. It's not easy to find this oil, sadly; there are only a handful of legal dispensaries in the state.
Where to Buy CBD in Virginia?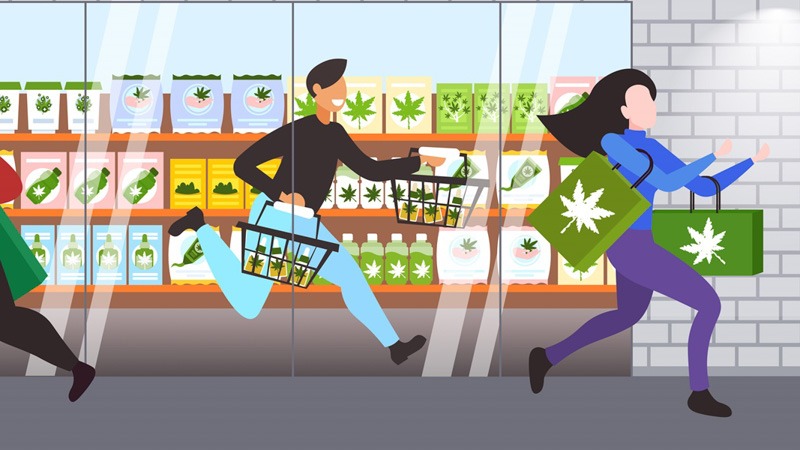 Drive to a major intersection with strip malls and look around. You'll probably see at least one CBD vendor within 100 yards.
The number of CBD stores has skyrocketed in Virginia in recent years, and CBD oil (and other products) can easily be found on the shelves of convenience stores, pharmacies, and even gas stations.
Naturally, you can also purchase CBD from hundreds (or thousands) of online sites. That might, in reality, be the best choice – not just because they deliver right to your house), but because you have a better chance of finding high-quality CBD oil (not to mention a third-party COA, or certificate of analysis, detailing the oil's contents) on a premium producer's website. Local stores carry the products that make them the most money; if you find a brick-and-mortar CBD store that carries high-end products, consider yourself very lucky.
Recommended/Trusted CBD Retailers
Since so many stores now stock CBD oil, vape juice, capsules, and edibles, it's nearly impossible to list all of them. Here are just a few of the best to look for.
Virginia Beach: Hemp House Wellness, CBD LIVITY, The Hemp Spectrum
Chesapeake: CBD Chesapeake, BetterU CBD, AVAIL Vapor
Norfolk: Diversity Vapes and CBD, BetterU CBD, Allusive Vapor, and CBD
Arlington: CBD American Shaman, CBD Kratom, Purely CBD
Richmond: Kulture Smoke and Vape, Mello CBD Oil, Kanapa CBD
Buying CBD in Virginia: Final Thoughts
It's easy to buy CBD in Virginia nowadays with so many stores devoted to cannabidiol products, and so many others adding it to the other merchandise they stock. Fortunately, the state has adjusted its laws, making it legal to purchase just about every type of CBD without the fear of getting caught. Just wait a couple of years, and the same will hold true for pot.
What's not as easy is finding premium CBD products, since very few retailers stock the high-end brands that will be the most help in easing chronic medical problems. If you don't have any luck looking for the "good stuff," you might be better off shopping online where you can compare brands and products, review COAs, and have the products shipped right to you in a matter of days.