America has thrived for nearly 250 years with a sometimes-unwieldy patchwork system of regulations and laws. There are federal laws, of course, but there are also 50 sets of state laws. And sometimes they conflict.
That's painfully obvious when you try to figure out the legal status of marijuana in the United States: illegal at the federal level, legal for recreational purposes in some states, and approved for medical patients in others.
Cannabidiol (the full name for CBD) is another good example. For years, it existed in a legal gray area, technically forbidden but widely available at the retail level. In 2018, the U.S. Farm Bill changed the nation's laws regarding hemp. By extension, that legalized most CBD products sourced from hemp.
That doesn't mean, however, that all states were happy with the federal action; the sale and use of CBD remain illegal or very highly regulated in several of them.
It took Ohio about six months to poop or get off the pot, but the state then passed its own hemp law which closely mirrors the federal one. That means most forms of CBD aren't only available, they're also fully legal in Ohio.
Where can you buy it? Where should you buy it? What else do you have to know about it?
You have questions. We have answers.
CBD Oils in Ohio
More and more CBD stores are popping up throughout Ohio, and cannabidiol products are showing up in drugstores, convenience stores, and gas stations, too. Widespread availability is great, but there's one problem to consider: most stores end up selling cheap products that offer them high-profit margins. Only a relative few carry high-end, premium CBD brands.
That's why you may not find the best CBD oils in Ohio at the CBD outlet down the street or at the supermarket. If you don't see the following product choices at your local store, you're better off buying them online, than you are grabbing a no-name brand of CBD while you're out shopping.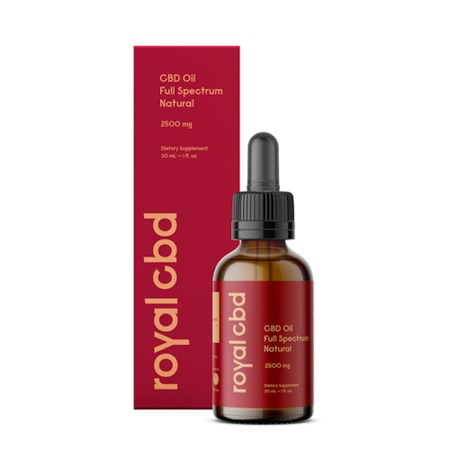 Our top choice, Royal CBD oil, is one of the highest quality products available in America. It's produced from organic hemp plants grown on West Coast farms, with the cannabidiol extracted with the state-of-the-art supercritical CO2 method (bargain brands use cheaper methods that sacrifice a lot of the CBD's power during processing).
Only natural and organic ingredients are added to Royal's full-spectrum CBD oil, and they only use ones absolutely necessary for effectively distributing the cannabidiol or providing natural flavor. This producer offers a wide range of potencies suitable for all sorts of users and medical conditions, as well as four pleasant flavors.
Royal CBD oil isn't distributed widely, so it probably isn't carried by the CBD store around the corner from your house. Ordering online, though, will bring it right to your mailbox or doorstep.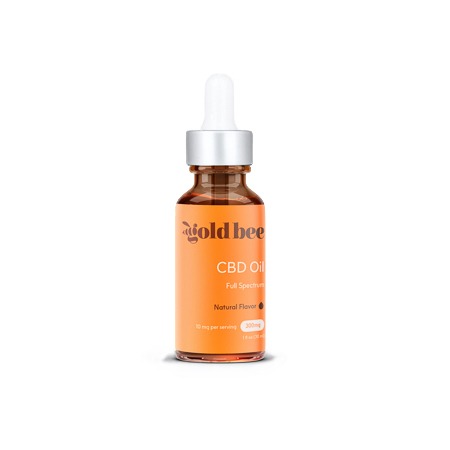 Believe it or not, you might not even find Gold Bee CBD oil available online when you're ready to buy; this boutique product is produced in very small amounts, so it's sometimes out of stock in their own Internet store – and it's definitely not stocked at your regular pharmacy.
But you'll never have the pleasure of trying it if you don't search for it. This CBD oil is created from full-spectrum cannabidiol that's been extracted from organic hemp plants cultivated on small family farms. All of the industry's "best practices" are used to produce the CBD, including top-level extraction methods, organic ingredients, and no unnecessary additives. Sadly, the potency levels and flavor choices available are somewhat limited.
Gold Bee (just like Royal CBD) is a premium product sold for a premium price. When you're using CBD to help treat painful or difficult health conditions, however, that's not likely to be the factor that kills the deal.
CBDPure Hemp Oil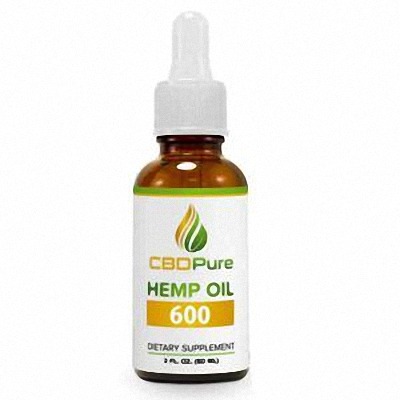 On the other hand, CBDPure might be the right choice for you when the price is an issue. It's not as cheap as some of the bargain CBD sold at gas stations, but it's more reasonably priced than Royal or Gold Bee's products – and its quality is almost as high, despite a lower potency level.
The full-spectrum cannabidiol comes from California and Colorado organic hemp farms, the extraction methods and ingredients are what you'd expect from a premium CBD company, and the effectiveness is impressive for a lower-priced product. One important note: CBDPure Hemp Oil is only available in "natural" hemp flavor, which is somewhat raw and can take a while to get used to.
Is CBD Oil Legal in Ohio?
There's no doubt about it. CBD is legal in Ohio and the industry is thriving.
When Ohio passed its 2019 law to decriminalize hemp and make the sale and use of CBD products legal, it also set up a system to allow producers to grow their own hemp in the state. The actions have led to an enormous boom in the CBD retail business, plus a number of farmers who've moved to set up their own hemp/cannabidiol production facilities after applying for state licenses. (Right now, Ohio residents and small farmers can't grow hemp for their own use.)
Most of the regulations governing CBD in Ohio mirror federal standards and are the same ones seen in the vast majority of states. CBD products are legal as long as they contain no more than 0.3% THC; THC, as you surely know, is the psychoactive cannabinoid found in both types of cannabis, marijuana, and hemp.
That 0.3% level may seem arbitrary but it's really not, since it's right around the amount that occurs naturally in the hemp plant. It's nowhere near enough to get a user high, but it is the right level to help provide the so-called "entourage effect" that (together with hemp's other natural components) boosts the effectiveness of cannabidiol. CBD can still provide benefits without any THC content at all, but a small amount of the cannabinoid has been proven to improve CBD's performance.
Ohio's laws do prohibit one type of CBD, but it's nothing you'd encounter as a regular consumer buying online or visiting a local CBD vendor.
Cannabidiol can be sourced not only from hemp but from the marijuana plant as well. And CBD that comes from the pot plant can only be purchased at licensed dispensaries by those with a valid medical marijuana card.
One issue which still remains in dispute: vaping CBD is fine, but smokable forms of CBD appear to be illegal for now, no matter how much THC they contain.
Those exceptions won't affect most Ohioans who want to buy CBD to help with pain, insomnia, or stress – or for that matter, to help treat their dog's arthritis. In almost all cases, CBD is legal in the state.
Do You Need a Prescription or Medical Card to Buy CBD Oil in Ohio?
No medical card is necessary unless, as we've just mentioned, you want to purchase CBD oil sourced from marijuana. That product is only available to registered patients shopping at licensed medical marijuana dispensaries.
The only time a prescription is required is when a doctor has prescribed the medication known as Epidiolex, which is medical-grade CBD (sourced from the pot plant and produced in a prescription form) used to treat certain serious cases of childhood epilepsy.
Is CBD Oil Legal in Ohio for Minors?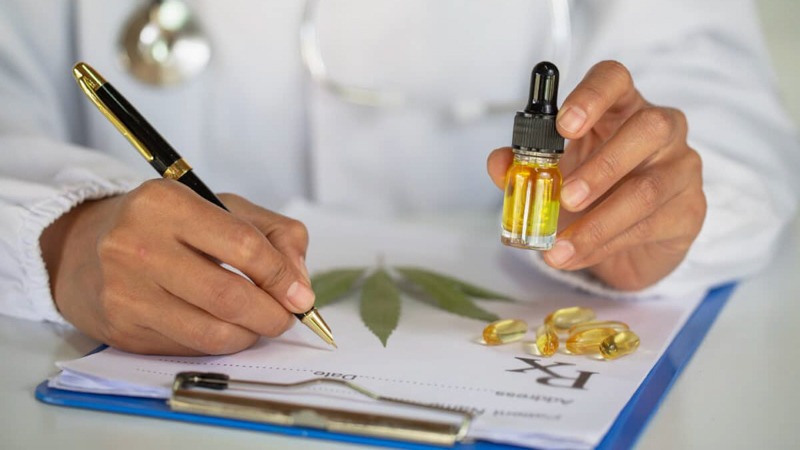 Ohio's law does not set age restrictions for the purchase or use of cannabidiol products sourced from hemp. Most stores that carry CBD, however, will not sell to customers under the age of 18, and the majority of dedicated CBD stores will not allow minors in the building.
This would seem to leave the decision up to parents if they want to give their kids CBD to treat various illnesses and diseases. Studies are still being done to assess the efficacy of CBD and marijuana as a medical treatment for children, but anecdotal evidence is promising for the use of these substances to help younger patients in some cases.
Is Traveling With CBD Oil Legal in Ohio?
Of course. CBD is legal; how else would you bring it home from the store? (Just joking. Yes, traveling with CBD is legal in Ohio.)
The only thing to be careful about is traveling home from a recreational marijuana state like Michigan if you're carrying CBD products that have been sourced from marijuana and are illegal in Ohio.
What Type of CBD is the Right One for You?
The right type of CBD is the one that's right for you. Those who could lose their job, if THC is detected in their system by a drug test, might prefer CBD isolate. It has had all of the components of the hemp plant removed and is 100% cannabidiol, with no trace of THC whatsoever.
A better alternative might be broad-spectrum CBD. It's more effective because the minuscule amount of THC contained in hemp is the only substance that's been removed from the extracted cannabidiol.
For most people, though, the best choice is full-spectrum CBD. It retains all of the hemp's natural components, including flavonoids, terpenes – and the other cannabinoids naturally present in hemp, including a tiny amount (less than 0.3%) of THC. When all of those substances are present in cannabidiol they work together to boost the CBD's power, through the entourage effect we've already mentioned. Full-spectrum CBD is the most effective way to treat pain, stress, and many other conditions.
(And for the record, it's extremely rare for even full-spectrum CBD to trigger a drug test.)
Is Marijuana Legal in Ohio?
Pot is only legal in Ohio for medicinal use, not recreational use. It can be purchased at licensed dispensaries throughout the state.
Patients must obtain an Ohio medical marijuana card, after receiving a recommendation from a doctor who's been certified by the state's Medical Marijuana Control Program. Both patients and their registered caregivers can buy pot at dispensaries.
Ohio has one of the more robust lists of conditions that justify a weed prescription, including issues like fibromyalgia, which most states don't consider valid reasons for the use of medical marijuana.
Where to Buy CBD in Ohio?
These days, it's almost as easy to buy CBD in Ohio as it is to buy milk or Tylenol. A new CBD store seems to open in every major city, every week; you can even purchase products containing cannabidiol in many pharmacies, smoke shops, and gas stations – and of course, from online vendors.
Of course, as we've mentioned several times, CBD sourced from the marijuana plant is only sold at licensed dispensaries to patients with medical cards (or their caregivers).
Recommended/Trusted CBD Retailers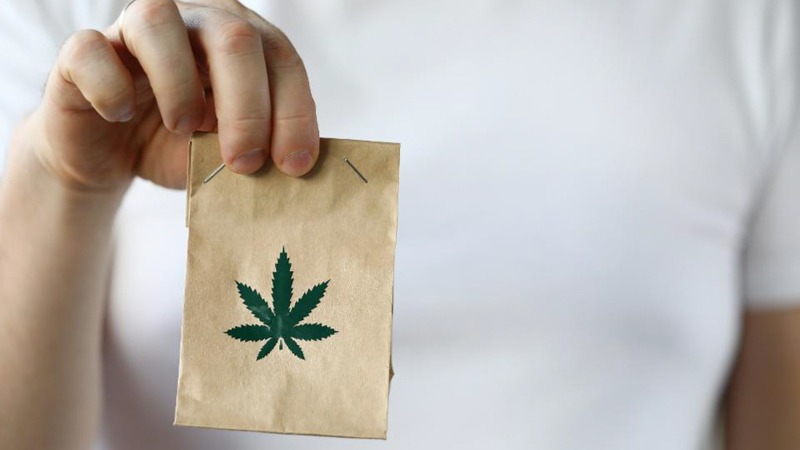 Maintaining a list like this can be difficult, with so many new options appearing throughout Ohio every month. However, here's a partial list of vendors you might want to check out in major areas of the state.
Columbus: Columbus Botanical Depot, High Street CBD
Cleveland: Seabedee, Mello CBD Oil, Limitless CBD
Cincinnati: Hemptations, Queen City Hemp, High Up Head Shop
Toledo: Toledo Hemp Center, CBD 4 Real, Green Roads CBD and Hemp
Akron: Phenom Hemp & CBD, Green Classic CBD, Buckeye Smoke Shop
To be honest, even shopping at a reputable CBD store can be somewhat of a crapshoot. You're less likely to spend lots of time researching and comparing products in a store than you would be while shopping online from the comfort of your home – and most clerks in those stores aren't exactly experts on CBD, especially if you're buying at a drugstore or gas station.
Browsing vendors' online sites lets you take your time, compare brands and products, view complete certificates of analysis, and make a more informed buying decision.
Buying CBD in Ohio: Final Thoughts
It's easy to find and purchase CBD in Ohio, and it's getting easier every day. The number of in-person outlets in the state is soaring, and it won't be long before CBD is available in nearly every drugstore and grocery store in Ohio. The only form of cannabidiol that's not legal in the state, smokable CBD, isn't commonly used. So for all intents and purposes, Ohio is now a wide-open CBD state.
That doesn't mean that stopping by the CBD store that just opened down the street is your best alternative. Many only carry generic or cheaper products, and there's no way to know whether they'll actually provide the benefits that you hope to receive from CBD oil. It's important to look for an outlet that sells premium, high-end products – or, to be sure about the quality, to find a premium provider online and have your CBD oil and other products shipped right to your door.