Massachusetts, or the Bay State, has some of the most progressive marijuana laws in the US. Since they passed a bill in 2016 legalizing the recreational use of marijuana, Boston has become a huge hotspot for all weed lovers.
Even though it's now legal to buy weed in Boston, there's a lot of confusion about where and how to do it. Since the city is such a popular tourist attraction, we've decided to make this guide on buying weed safely in Boston. Let's take a look at where the best places to buy and smoke are in Boston.
Buying Weed Online in Boston: Is It Even an Option?
It depends on what type of cannabis user you are.
If you buy marijuana for medical use, then the answer is a sound 'yes.' Patients with a medical card have several legal delivery services available. Still, this luxury hasn't been extended to recreational users.
Of course, some dispensaries in Boston will tell you that you can order the weed online — which is true — but you can only order ahead and pick it up later by yourself. Adult-use dispensaries aren't allowed to sell marijuana online.
This has created a sort of a legal grey area, where different companies offer marijuana as a gift in conjunction with the purchase of another item.
Fortunately, the Cannabis Control Commission announced last year on May 28th that they will make license applications for online sales available for third-party companies.
But until the new infrastructure is settled, there's only one option for buying weed online in Boston — and interestingly, it's legal in all 50 states.
Does the name "Delta 8 THC" ring a bell?
A Better and Legal Alternative to Marijuana in Boston
Like we said, buying weed online in Boston remains in a legal grey area, so if you don't want to stray from the law, you need to buy the weed locally from one of the recreational dispensaries.
That being said, not everyone responds well to the high induced by THC. Some people get too high and experience anxiety or paranoia, especially if their cannabinoid receptors are sensitive to the psychoactive effects of weed.
Mental discomfort is the main reason why some people choose to avoid high-THC cannabis.
Until recently, the only alternative to delta 9 THC was CBD — its non-intoxicating cousin that comes with a plethora of health benefits.
However, the weed high may be the desired effect for some medical conditions.
Here's where delta 8 THC comes in.
This novel compound is an analog of delta 9 THC from marijuana; it's twice less potent as delta 9 and offers similar benefits in terms of pain, inflammation, sleep deprivation, nausea, vomiting, and loss of appetite.
Cons of Delta 9 THC from Marijuana
At high doses, sensitive users may experience:
Dizziness
Confusion
Anxiety
Paranoia
Increased heart rate
Delta 8 vs. Delta 9 THC
Both delta 8 and delta 9 are different types of THC molecules.
They have a similar molecular structure but with a slight difference in the arrangement of their atomic bonds.
For delta 8 THC, the bond is at the 8th carbon chain, while for delta 9, the bond is at the 9th chain.
Long story short, this difference causes them to have similar health benefits, but they have a different level of psychoactivity.
Delta 8 THC is about half as potent as delta 9, which means you need to take twice as much to experience the same intensity of high.
The psychoactive effects induced by delta 8 are smoother, more clear-headed, and less anxious. In fact, anxiety is very rare among delta 8 users — the main reason they are turning to it from delta 9.
Pros of Buying Delta 8 THC Online
Delta 8 THC is legal on a federal level (theoretically) — but we'll elaborate on that later in the article.
The current legal status makes it easily available for recreational cannabis users. You can find delta 8 THC being sold in smoke shops, head shops, wellness centers, vape stores, and even at gas stations.
However, most products available on the local market are mislabeled and often contaminated with toxic solvent residue or other impurities, such as heavy metals and pesticides.
The market is unregulated, so it's the consumer's responsibility to research any brand selling delta 8 THC products out there.
This is why we prefer to shop for delta 8 online.
Not only can you read lab reports and user reviews, but you can also compare different formulations, strengths, and prices in the comfort of your home.
Below we list other perks that come with buying delta 8 THC products online.
Shipped to Your Door Legally in Your State
Delta 8 THC can be extracted directly from marijuana or converted from CBD into delta 9 and then synthesized into delta 8. The second method involves the use of hemp plants, which are legal on a federal level.
The 2018 Farm Bill legalized hemp and its derivatives as long as they contain less than 0.3% of delta 9 THC.
Hemp-derived delta 8 THC products meet these conditions, so they are theoretically legal in all 50 states.
You can order it from any place in the USA and have it delivered to your doorstep despite the federal ban on marijuana.
Receive in 2-3 Days with the Convenience of Shopping at Home
Buying delta 8 THC products online is undeniably more convenient than shopping for them near you. Even though you can get your hands on delta 8 right at the moment, you can't be sure whether or not a third-party laboratory has tested the product. While you need to wait 2-3 extra days for your products to arrive, buying them online allows you to look into certificates of analysis, user reviews, and other proof of quality and safety we've mentioned here.
On top of that, you can choose between different products without leaving your home; all you need to do is open a few tabs and compare the brands and their collections.
Besides, online stores can offer better prices on their products because they can cut out the middleman. As a result, customers can also take advantage of coupon codes, discounts, and reward programs as a means of saving money on their favorite products.
No Anxiety As Seen with Delta 9 THC's High
Since delta 8 THC is about half as strong as its delta 9 analogs, it's also less likely to trigger anxiety and paranoia — which is the most desired feature of this cannabinoid. The high is more clear-headed, and depending on the dose, it can be mildly stimulating or sedating.
Lasts Longer Than Delta 8 THC from Marijuana
An interesting fact about delta 8 THC is that the effects have a delayed onset compared to delta 9 — regardless of the product type. But on the other hand, these effects last longer, and the appetite stimulation is more pronounced, which may be useful for people with eating disorders or recreational users who would like to relish their favorite flavors.
Best Delta 8 THC Online Vendors
There's a large degree of difference between delta 8 THC products. Since the market is unregulated, it can be difficult to distinguish between low- and high-quality extracts by simply relying on the label's claims or manufacturer's assurance. Instead, you need to look into things like third-party lab reports, user reviews, discussions on expert forums, and more.
If you're in a rush, below we highlight the top 2 online vendors that sell premium delta 8 THC from organic price — without draining your budget.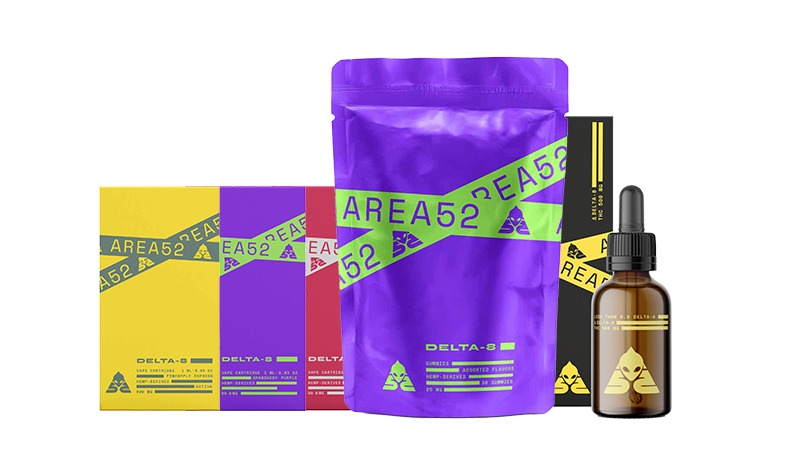 Area52 uses hemp-derived delta 8 THC distillate to create products in formats typical of cannabis extracts. The company sells delta 8 tinctures, gummies, and vape liquids — all of which come with valid certificates of analysis for potency and purity.
The company admits that its products are priced slightly higher than the market's average, but the integrity of their testing and the source of hemp (organic plants) makes them a trustworthy source of delta 8 THC. In addition, area52 combines their award-winning distillate with a blend of cannabis-derived terpenes to leverage the entourage effect and provide a more complex health benefits profile.
Products offered by Area52:
Delta 8 THC tinctures (1200 mg, Vanilla)
Delta 8 THC gummies (25 mg, non-GMO, vegan, low-sugar)
Delta 8 THC vape carts (900 mg – Pineapple Express, Berry Gelato, Grandaddy Purple)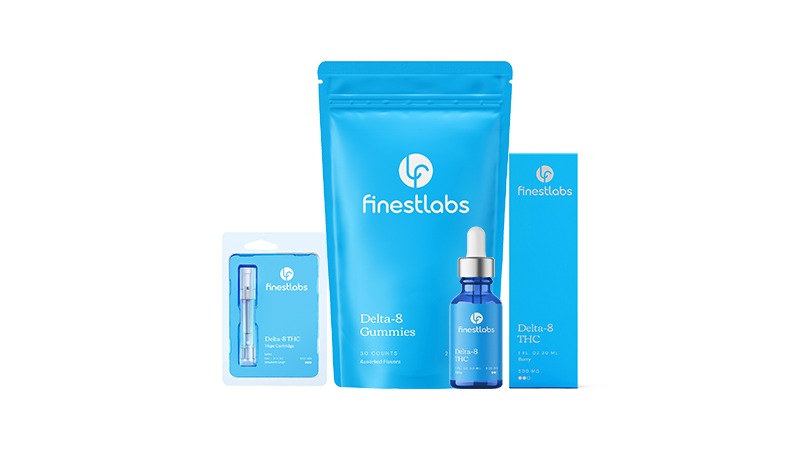 Finest Labs is the go-to brand for beginner users or those who benefit from lower doses of delta 8 THC in their routine. In addition, lightweight consumers and microdosers can enjoy the company's delta 8 THC tinctures, gummies, and vape carts to draw the wellness benefits without getting too buzzed and building tolerance too quickly. All products offered by Finest Labs are subject to third-party testing at different stages of production to ensure the highest purity and consistent potency throughout the batches.
Buying Weed Locally in Boston, Massachusetts
Long gone are the days when we had to hide in dark alleys to find good weed. Since weed became legal, Boston has opened numerous dispensaries and weed stores to buy everything we could want.
Dispensaries
First, let's cover the easiest and safest way to buy weed in Boston — dispensaries. There are so many dispensaries in Boston and so much weed to choose from. We can visit a storefront, get our weed there, or contact the shop and get it delivered to our doorstep.
Either way, finding weed in Boston is pretty simple, and all we need is a valid ID to get it. For anyone visiting Boston for the first time, here's a complete guide on all the dispensaries in town. We also recommend checking out this weed map to see which shop is closest.
When we go to a dispensary, we can get so much more than just weed. Many of the shops we've mentioned also sell CBD oils, tinctures, pomades, and edibles. What's more, some of them even sell souvenirs and home decor. We recommend making a little weed tour to experience all that Boston's cannabis culture has to offer.
Harvard Square
Now, we get it — not everyone can or wants to go to a dispensary. So, we scoured the web and found out that the best place to go to instead of a dispensary is Harvard Square. Since it's so close to the Harvard college campus, plenty of students can help connect us to a reliable dealer.
What's more, we usually don't even have to ask anyone for a recommendation. Since it's such a busy street, many dealers hang out there, and it's pretty easy to find weed. But, we recommend doing it after dark since it's only legal to buy weed from dispensaries.
Is Weed Legal in Boston, Massachusetts?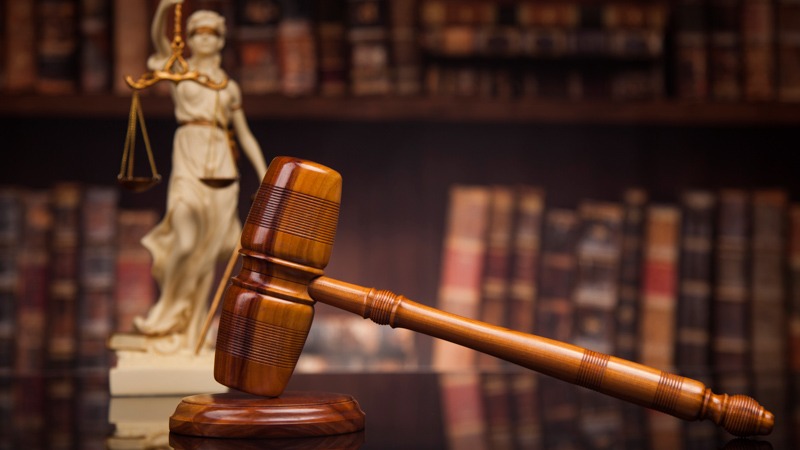 Boston residents have been fighting for a long time to make weed legal. In fact, they've been organizing the Freedom Rally since 1989. The Freedom Rally is the second-largest gathering in the US that demands reforms on weed laws.
Now that Boston has legalized recreational marijuana, we're seeing so many dispensaries and shops opening their doors. But, before we can get into where and how to buy, let's talk about some of Massachusetts' weed laws.
Medical Marijuana Laws in Boston
Medical marijuana is legal in Boston for qualifying patients. You need to register with the Medical Use of Marijuana Program to receive an ID card permitting you to have medical marijuana.
Who Can Buy Medical Marijuana?
Qualifying conditions include any of the following:
AIDS
Amyotrophic lateral sclerosis (ALS)
Cancer
Crohn's disease
Glaucoma
Hepatitis C
HIV
Multiple sclerosis (MS)
Parkinson's disease
Other debilitating conditions as determined by your doctor
Recreational Marijuana Laws in Boston
Massachusetts legalized recreational marijuana in November of 2016 by passing Question 4.
Who Can Buy Recreational Marijuana?
Massachusetts has weed laws that are pretty similar to those in California. To start, anyone who is over the age of 21 can legally buy and smoke weed without a medical marijuana card. What's more, it's legal to carry 28.5 grams of weed on our person in Massachusetts.
We are also legally allowed to grow up to six cannabis plants in our home, as long as they're not visible from a public place. However, keep in mind that it is still illegal to smoke and drive, and we could get a fine for it.
Like alcohol laws, we can't have an open container accessible to the public in our cars. Also, remember, it's illegal to carry weed over state lines even if the state we're going to has legalized it, too.
Berklee College of Music
Buying weed on Harvard Square brings us to our next favorite location — Berklee College of Music. In general, college campuses are a great place to find some weed.
We wanted to mention Berklee because the campus is full of students who are always willing to give a good recommendation. But, finding weed on a college campus can be a bit difficult during the summer because that's when most students go home.
Can You Smoke Weed in Public?
Smoking in Boston is not allowed in any public spaces. So, in essence, we can't smoke on the street, in parks, bars, or cafes. What's more, depending on where we're staying, some hotels don't have smoking rooms, so we can't do it there either.
But, don't worry — there are a couple of places in Boston where we can smoke weed. Some dispensaries and cannabis clinics have a separate section for smokers. What's more, some bars in Boston allow smoking, so we can enjoy our weed there.
Can You Travel with Weed in Boston?
Adults 21 years of age or older can carry and transport up to their legal limit of one ounce of marijuana flower or 5 grams of concentrate. Your weed must be kept in a sealed child-proof container — away from the driver's reach. You can't transport marijuana over state lines; it's a federal felony that can put you into prison for several years.
What About CBD Hemp Oil in Boston, Massachusetts?
CBD hemp oil is easily available in Boston, just like other hemp-derived products.
The 2018 Farm Bill legalized hemp and its derivatives on a federal level as long as they contain less than 0.3% of delta 9 THC. Since then, cannabis companies have been feverishly making new CBD products like oils, capsules, edibles, topicals, vapes, and even pet products.
That being said, the best deals on high-quality CBD products are found online. Although mature, the market is still unregulated, so you need to pay close attention to who you're buying from.
Key Takeaways on Buying Weed in Boston
Buying weed in Boston is as easy as in California or Colorado. The state has a well-growing market, with many dispensaries that provide high-quality weed to medical and recreational users.
If you're looking for the best places to buy weed online in Boston, we have bad news for you. It will take at least one year from now to create a legal infrastructure for marijuana delivery services, so until then, the only option is to order your weed online from a dispensary and pick it up later if you want to avoid standing in queues.
Fortunately, there's one alternative to buying weed online here — and it's legal on a federal level.
Delta 8 THC products provide similar benefits to weed-infused extracts, but the high is smoother and less likely to trigger anxiety. Delta 8 THC is available as tinctures, gummies, and vapes, so you can enjoy it in the same forms as you take CBD.
But with a little wider smile on your face.
Whichever form of THC you choose, always be sure to research your potential vendors and purchase only from reputable companies that can provide relevant certificates of analysis for their products.