Florida's marijuana laws are confusing, to say the least. Even though they've started making some progress and have legalized medical marijuana, they still have a long way to go. It isn't impossible to buy weed in Miami, but it can get tricky if we don't know where to look.
Now, let's talk a bit about Florida's complicated history with weed and how the laws have changed. We're also going to see the best places to buy weed in Miami and how to do it safely.
Florida and Weed
Florida has been running anti-cannabis ads for over eighty years, so it's no surprise that marijuana is only legal for medical use. However, they first made real progress in 2014, when the House of Representatives voted to give smaller fines to those caught carrying CBD.
In 2016, during the general election, Florida Amendment 2 passed. Now, patients who have some of the following conditions can use cannabis to help with their treatment:
Epilepsy
Cancer
Glaucoma
PTSD
ALS
Crohn's Disease and many more
But can you buy weed online in Miami as a patient?
Buying Weed Online in Miami: Is It Even An Option?
Recreational weed is illegal in Miami by and large, but there are a few workarounds if you want to buy marijuana online.
You can order weed delivery if you're a medical marijuana cardholder. In addition, patients can now use marijuana delivery services in Miami, which is a good option if you don't want to wait in long queues or buy rare medical cannabis products.
For recreational users, buying weed online in Miami is a harder nut to crack.
For now, recreational weed is illegal in Florida, so the only way to get weed as a non-medical user is to look for dealers or have a friend who grows incognito.
Still, doing so can get you into serious trouble with the law.
But fear not! There's another option you can use — it's delta 8 THC.
A Better and Legal Alternative to Delta 9 THC from Marijuana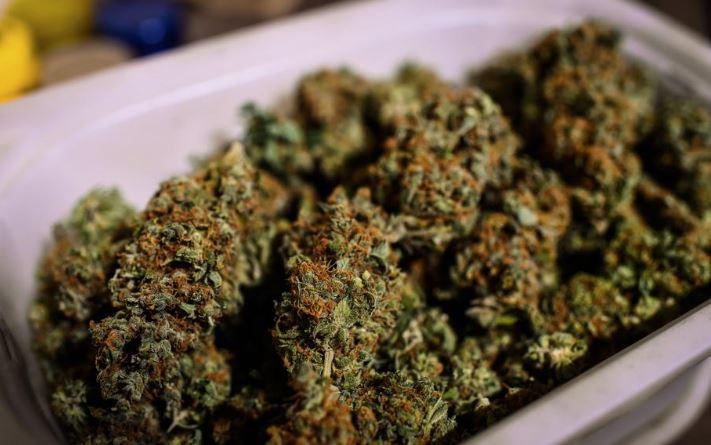 There is a new(ish) kid on the block in the cannabis market — one that has remained in the shadow of CBD and THC until recently.
Ever heard of delta 8 THC?
This cannabinoid analogy the standard delta 9 THC that you inhale or ingest when using weed.
It's twice less psychoactive than delta 9, offers several potential health benefits, and — best of all — is legal on a federal level.
Here's a quick comparison of the two cannabinoids.
Delta 9 vs. Delta 8 THC
Both delta 9 and delta 8 THC are different types of THC molecules.
Cannabis plants naturally produce delta 9 THC. It's the most abundant cannabinoid in marijuana; the one that gets you high when you smoke, vape weed.
The plant doesn't synthesize delta 8 THC. Instead, it's a 'byproduct' of the degradation of THC. When THC degrades over time, or as a result of exposure to light and air, it can degrade into CBN – a non-intoxicating, sedating cannabinoid — or into its more stable version Delta 8 THC.
However, only a small amount of delta 8 converts naturally from delta 9.
Delta 8 THC can be extracted from cannabis by either synthesizing delta 8 directly from delta 9 or extracting CBD, converting it into delta 9 and delta 8.
The latter option allows manufacturers to extract delta 8 THC from hemp, making such products legal on a federal level. In addition, Hemp-derived delta 8 extracts contain less than 0.3% of delta 9 THC, which stays in compliance with the provisions of the 2018 Farm Bill.
There are a few reasons why cannabis users are turning to delta 8 THC.
Cons of Delta 9 THC
Weed has a decent safety profile both as a medical and recreational substance. Most people can enjoy its psychoactive buzz without any uncomfortable side effects (cottonmouth doesn't count). THC acts as a relaxant in low and moderate doses and induces euphoria on top of sharpening our senses and increasing appetite.
However, some people are particularly sensitive to the psychoactive effects of THC. As a result, their CB1 receptors easily get overstimulated, which may lead to:
Anxiety
Paranoia
Increased heart rate
Dizziness
Fatigue
Pros of Buying Delta 8 THC Online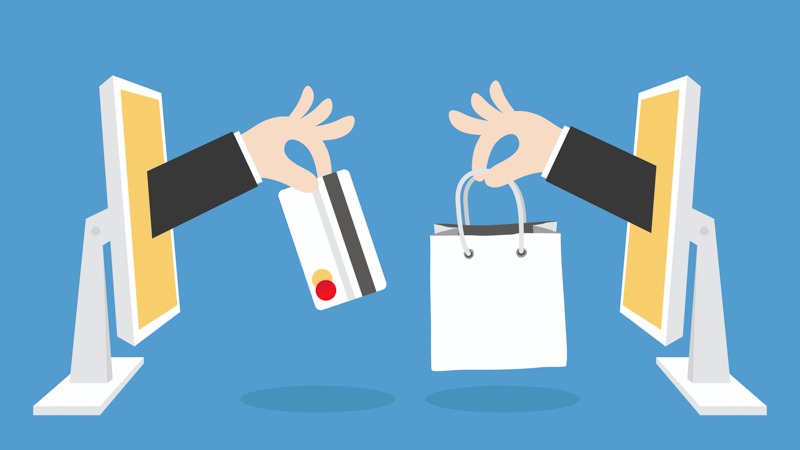 Delta 8 THC is about half as potent as delta 9 THC. You'd need to inhale twice as much of it to get the same intensity of high. Delta 8 is also known for being less anxious than its stronger cousin. Side effects like anxiety and paranoia are very rare among delta 8 THC users. Most people describe the buzz as smooth, clear-headed, and more focused in the body.
The above traits have made delta 8 THC an attractive alternative for cannabis users who don't respond well to THC. Not only is the cannabinoid less trippy, but it is also legal in all 50 states.
Today the delta 8 space is a booming market, with many hemp companies flooding the local scene with their products. You can find delta 8 THC in vape shops, head shops, pharmacies, and even gas stations.
However, such products are mostly uncertified and can be dangerous for your health.
Buying delta 8 THC online is a far better option because you can research your potential vendors, look for third-party lab reports, read user reviews, and look through a few expert blogs.
Not only that, but shopping for delta 8 products online also offers other perks, such as:
Shipped to Your Door Legally in Your State
As mentioned earlier in the article, delta 8 THC can be extracted from hemp or marijuana.
Hemp-derived delta 8 is obtained through a conversion process from CBD, which is transformed into delta 9 THC, and then synthesized into delta 8 THC.
Such products are legal in all 50 states because they contain less than 0.3% of delta 9 THC.
Receive in 2-3 Days with the Convenience of Shopping at Home
Nothing can beat the convenience of shopping online. When you browse the web for the best delta 8 THC products in Miami, you can choose between different brands, formulas, potencies, flavors, and prices in the comfort of your home — no matter what time it is. It would not be easy to get the same level of comparison locally, not to mention the time consumption.
Once you've made up your mind and ordered your products, they should arrive within 2–3 business days, as most cannabis companies are known for fast delivery times. However, it may be worth waiting those extra few days to get a certified and safe product.
Last but not least, online retailers can offer better prices on their products because they can cut out the middleman. In addition, customers can take advantage of discounts, coupon codes, reward programs, and other perks that save them money on their orders.
No Anxiety as Seen with Delta 9 THC's High
Delta 8 THC is twice less potent than delta 9 THC from marijuana. The incidence of getting anxious and paranoid is also much lower with such products. Delta 8 users can enjoy their high without the edginess associated with going overboard with regular weed.
Lasts Longer Than Delta 9 THC from Marijuana
Although it's referred to as "cannabis light" or "diet weed," delta 8 THC stays longer with the user than its stronger cousin. Appetite stimulation is also more pronounced, which may come in handy for people struggling with eating disorders.
Top Delta 8 Online Vendors
The delta 8 space is similar to where the CBD market was a few years ago. It remains mostly unregulated, creating space for fly-by-night businesses that offer cheap delta 8 THC at leveraged prices.
Of course, there's also an equal number of reputable manufacturers who work hard to raise quality standards. But it's your responsibility to find the right company.
Research is paramount; you need to check how the company sources its delta 8 THC, what extraction method they use, and whether or not a third-party laboratory has tested the products.
If you don't have time to go through the dozens of brands that sell delta 8 THC out there, we've prepared our recommendations for the top vendors in 2022. At WeBeHigh, we're constantly observing the market, reviewing the best and the worst companies to help customers make well-thought-out purchases.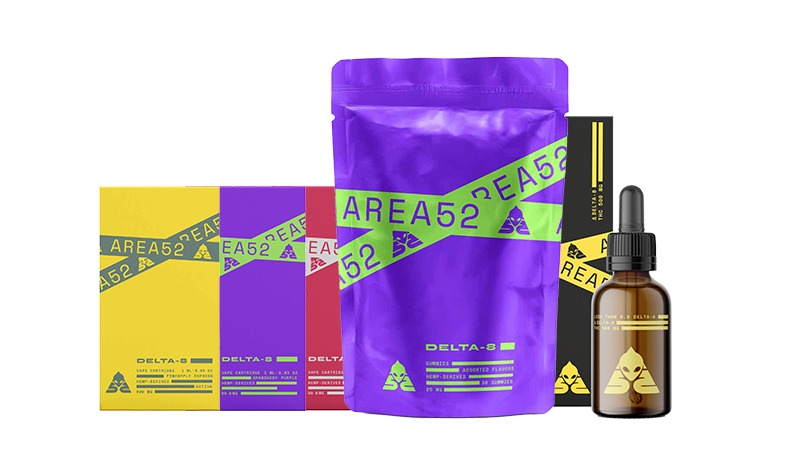 Area52 is a California-based manufacturer that specializes in premium delta 8 THC extracts. The company uses pure delta 8 distillate as the base, infusing it into a classic range of cannabis products, such as tinctures, vape carts, and gummies.
Area 52's products are priced slightly higher than the market's average, but the quality of ingredients and the integrity of their farming and testing practices make these products worth their price. In addition, consumers can rest assured they're getting a hemp-derived extract that has been made without aggressive solvents and dangerous additives.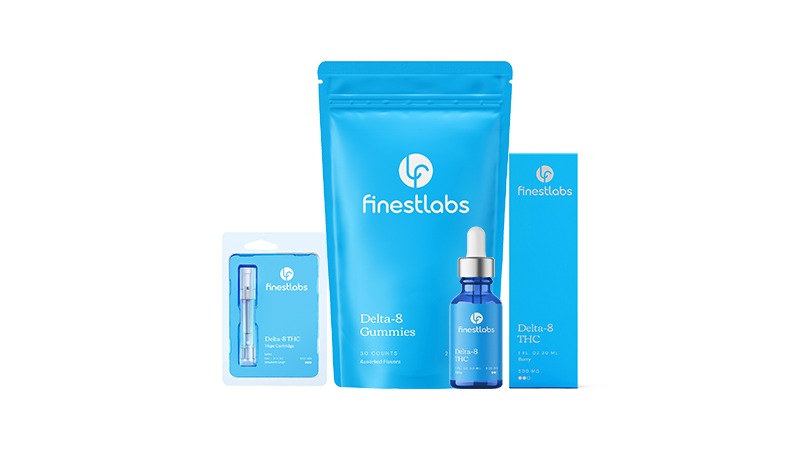 Finest Labs is the go-to choice for delta 8 THC users who prefer to take low doses of the cannabinoid. Similar to Area52, the company offers d8 tinctures, edibles, and vapes in slightly lower concentrations. Each batch of product is rigorously tested in a certified laboratory, with certificates of analysis available on their website.
Buying Weed Locally in Miami, Florida
Now, since not everyone can qualify to be a medical marijuana cardholder, we need to get a little creative to buy recreational weed in Miami. So let's check out what some of the best places to find weed are.
Miami Beach
For anyone visiting Miami for the first time, going to Miami Beach is the easiest way to find weed. Since Miami is a pretty weed-friendly place, finding a dealer, there shouldn't be a problem. But, we recommend checking with someone first to see who has the highest-quality weed there.
Keep in mind that there are plenty of dealers there that can rip us off. To avoid getting scammed, we should always ask to see the weed before paying for it. Also, we recommend avoiding Miami Beach in the evening since it might not be safe.
Youth Hostels and Hotels
As we mentioned, asking locals for a recommendation is usually the best way to go. If the hotel we're staying at has bellhops or bagboys, we recommend checking with them first to see if they know a reliable dealer.
Even if we find a room over a booking website, like Airbnb, asking our host could be a good idea. Since they probably live in Miami, they might know where the best places to get weed are.
College Campus
When in doubt — ask a college student. With over 40 colleges in the Miami city area, it should be pretty easy to find some weed enthusiasts. Also, a college campus is a great place to find some locals and strike up a conversation about where to buy and smoke weed.
We recommend visiting the University of Miami or the AI Miami International University of Art and Design. These two colleges are a hotspot for young people who might know where the best weed in town is.
Prices
There's a big difference in prices depending on where we're buying the weed. In dispensaries, the going rate for most strains of weed is $70 for 3.5 grams. There are also a couple of shops in Miami where we can order online and have our weed delivered.
The price is usually slightly lower in Miami Beach, starting at around $40 for 3.5 grams. Also, more often than not, we can get the dealers to lower the price a bit and get a better deal.
Is Weed Legal in Miami, Florida?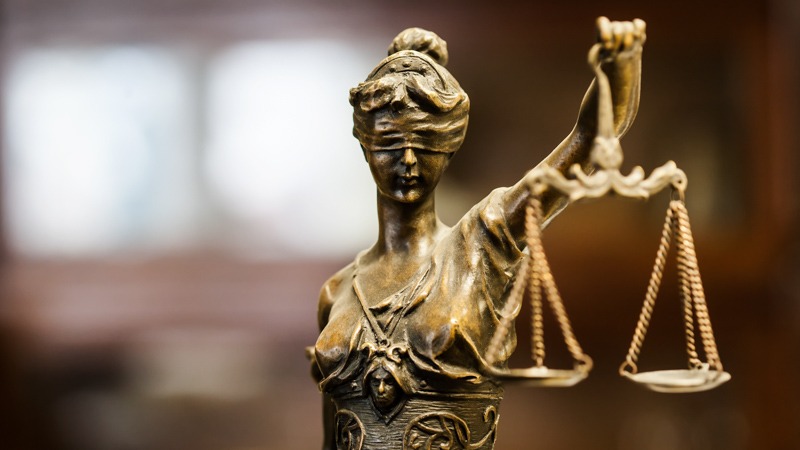 When strolling through Downtown Miami, seeing ads for pot doctors is a pretty normal thing. But, how hard is it to get a medical marijuana card in Miami?
Medical Marijuana Laws in Miami
Miami voters passed Florida Amendment 2 in 2016. The new law allows patients with qualifying conditions to apply for a medical marijuana card.
Who Can Buy Medical Marijuana?
To get a card, we first need to schedule an appointment to see the pot doctor. Then, we have to prove to them that we have one of the medical conditions mentioned. Also, we need to prove that we've tried other treatments for our condition, and none of them worked.
If the doctor verifies our claims, we'll have to pay a small fee to the Florida Department of Health and wait for the card. Once we have the card in hand, it's only valid for 30 weeks before we have to go in for another checkup. Medical marijuana cardholders in Florida are allowed 2.5 ounces of cannabis flower every 35 days.
Recreational Marijuana
To put it in the simplest terms — recreational weed is illegal in the state of Florida. But, most Miami residents say that a city is a weed-friendly place. So, what does that exactly mean for us? In essence, as long as we don't smoke in public or sell weed, it's not that big of an issue.
In fact, since 2017, anyone caught with less than 20 grams of weed has to pay a $100 fine. What's more, weed activists are pretty confident that we'll see a ballot to legalize recreational marijuana by 2020.
Can You Grow Your Own Weed in Florida?
Unless you own a dispensary, growing weed in Florida is illegal. Keep in mind that since Amendment 2 passed, the state of Florida has only issued 14 licenses to dispensaries.
By law, all dispensaries are required to grow, extract, and sell their own marijuana. Not only that but the companies that applied for the license needed to be in business for at least 30 years. Any medical marijuana cardholder can check out this link to see where they can find a dispensary in Miami.
Can You Smoke Weed in Public?
No, even if you're a medical marijuana patient, you must consume your medicine on private property.
Traveling with Weed in Miami
You can travel with your medical marijuana in Miami, but you can't take it over the state's border because that's a federal felony. So if you're planning a trip to a different state, make sure it accepts out-of-the-state medical marijuana cards, or at least find yourself some alternative.
What About CBD Hemp Oil in Miami, Florida?
The 2018 Farm Bill legalized hemp on a federal level, removing it from the list of controlled substances. As a result, hemp is now an agricultural commodity that can be grown for any use, including clothing, food, construction materials, biofuel, and health supplements such as CBD oil.
CBD hemp oil is widely available in cannabis dispensaries, pharmacies, vape stores, head shops, and organic health stores. However, similar to delta 8 THC, the best brands and deals on premium CBD products are found online.
Key Takeaways On Buying Weed in Miami
Although Miami has a great climate for growing cannabis, the laws surrounding weed in Florida are anything but friendly.
Today, your only option to buy weed legally in Miami is to become a medical marijuana patient. Unfortunately, Florida voters have yet to pass a recreational legalization bill — hopefully sooner than later.
Until then, there's one workaround for getting legal weed online in Miami (and in all 50 states, actually). Look for hemp-derived delta 8 THC from reputable companies; delta 8 provides a smoother high that lasts longer and gives you stronger munchies without inducing anxiety or paranoid thinking patterns.
Just make sure to do proper research on any brand selling delta 8 THC. Doing so will help you avoid scammers and poorly made choices.