In general, San Diego and California are some of the biggest hotspots for weed lovers in the world. Since California welcomes all cannabis aficionados, finding quality herbs in San Diego shouldn't be a problem. But, before scheduling our next trip to the Golden State, there are a couple of things we should know.
In our weed guide, we'll cover the weed laws in California and point you to the best deals on cannabis products there. We'll also show you some legal alternatives to buying cannabis online in all 50 states.
California and Weed
Besides Los Angeles, San Diego is one of the best places to buy and smoke weed in California. Since marijuana became legal for recreational use in 2016, they've opened numerous dispensaries and even some weed lounges.
Since we can't smoke in most public places, like bars or cafes, weed lounges are a great place to enjoy ourselves. Keep in mind, however, that alcohol is illegal in the weed lounges.
Where to Buy Weed in San Diego, California
Now, let's get into why we're all here — where to buy weed once we're in San Diego. We will give a couple of options, so everyone can figure out what works best for them.
First, let's discuss the opportunities for buying weed online in San Diego.
Buying Weed Online in San Diego: Is It Even An Option?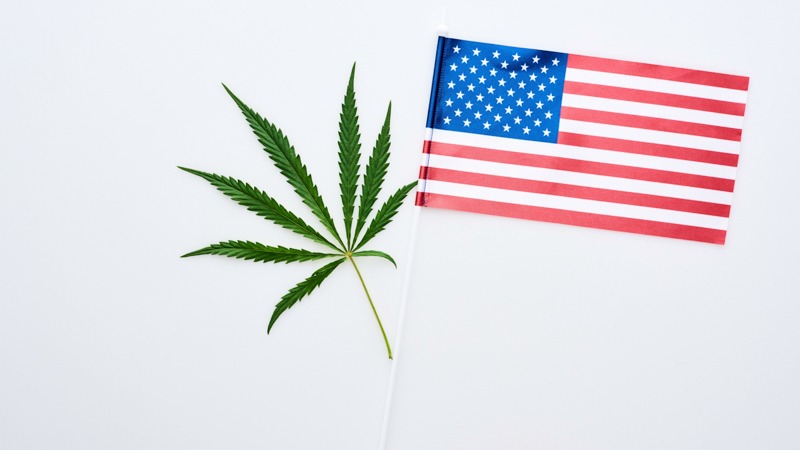 The Golden State is one of the best places to be in chasing innovations in the cannabis industry. So it's natural to wonder if such a robust market also offers delivery services, similar to those you can use in Canada.
There are, at least, quite a few recreational dispensaries offering weed deliveries, so you shouldn't have problems finding one of such companies near you.
But what if you'd like to taste the local weed, but you're not from California?
Unfortunately, you can't order weed online from another state, even from one that has legalized the recreational use of marijuana. That's because marijuana transportation is still considered a federal felony.
So, until weed becomes decriminalized on a federal level, there's only one way to get your weed online in San Diego.
Ever heard of delta 8 THC?
A Better and Legal Alternative to Buying Weed in San Diego
When talking about the weed high, most people have the classic delta 9 THC in mind, which is the most abundant cannabinoid in marijuana plants. It is responsible for the euphoric buzz that we experience after smoking, vaping, or eating weed.
Recent scientific breakthroughs have introduced another psychoactive cannabinoid to a broader audience. It's a milder one, and it's called delta 8 THC.
Delta 8 vs. Delta 9 THC
Delta 8 THC is an isomer of delta 9 THC. In other words, it has a similar molecular structure but with minor differences in the arrangement of its atoms. These differences cause it to have slightly different effects on the human brain.
Delta 8 THC isn't synthesized naturally by cannabis. However, it can be converted from delta 9 THC or CBD to delta 9 and then synthesized into delta 8.
The reason why many people are turning to this cannabinoid is its less psychoactive high. Delta 8 THC is about half as potent as delta 9, providing a smoother, clear-headed, and less anxious experience.
Several studies have also shown Delta 8 THC to have anti-inflammatory, antiemetic, and appetite-stimulating properties.
Cons of Delta 9 THC
Most people who try cannabis can enjoy its psychoactive effects without getting edgy. Low and moderate doses of this cannabinoid promote relaxation, improve mood, and provide a range of medical benefits. However, some consumers may be particularly sensitive to the high induced by delta 9 THC; their receptors in the brain easily get overstimulated when they use weed.
Doses of THC that breach one's tolerance threshold can backfire at them, causing the following side effects:
Feelings of general mental discomfort
Anxiety
Paranoia
Racing heart
Fatigue
Dizziness
Pros of Buying Delta 8 THC Online
The number of brands selling delta 8 THC products is overwhelming, with lots of scammy businesses flooding the market with cheap, untested delta 8 extracts. The market is mostly unregulated, so it's your responsibility to research your potential vendors.
Many delta 8 THC products sold locally are contaminated with residual solvents or contain dangerous additives such as Vitamin E acetate.
When you buy delta 8 THC online, you have more opportunities for doing meticulous research on any company that sells such products out there.
You can look for a certificate of analysis (COA), read user reviews on third-party blogs, or check the company's reputation on niche forums and social media.
Besides, here are a few other advantages of buying delta 8 THC online in San Francisco.
Shipped to your Door Legally in your State
Buying weed online from one state to another is not an option now, but here's the catch with delta 8 THC products.
Delta 8 THC can be extracted from hemp, using a complicated conversion process that first pulls CBD from hemp, converts it into delta 9 THC, and synthesizes delta 8 THC from it.
Such products are legal on a federal level because they contain 0.3% of delta 9 THC or less.
Only 11 states have explicitly banned the sale of delta 8 THC products, including:
Alaska
Arizona
Arkansas
Colorado
Delaware
Idaho
Iowa
Mississippi
Montana
Rhode Island
Utah
Receive in 2-3 Days with the Convenience of Shopping at Home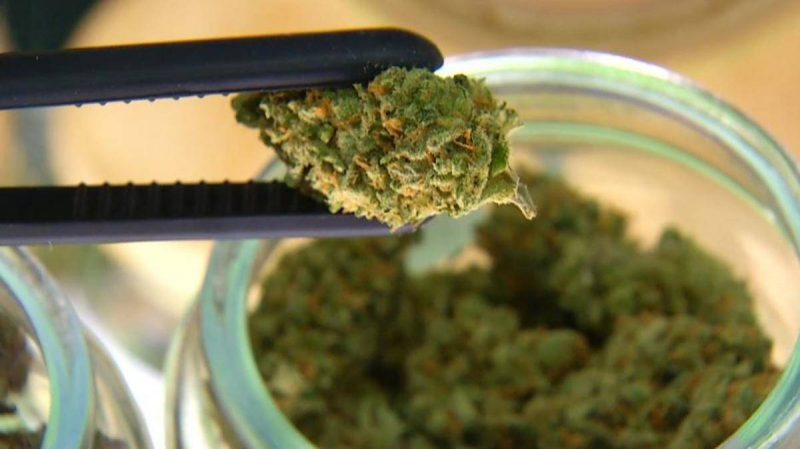 The convenience of online shopping is second to none. When buying delta 8 THC online, you can choose between different formulas, potencies, flavors, and prices without having to leave your house. Traditional storefronts usually stock one or two types of delta 8 products, making it difficult to get the same grade of comparison.
Once you've ordered your products, it usually takes 2-3 days for the package to arrive at your doorstep. However, cannabis companies are known for caring customer service, so it may be worth waiting these extra few days for a certified and safe product.
No Anxiety as Seen with Delta 9 THC's High
The potency of delta 8 THC is about twice as low, meaning you'd need to consume twice as much delta 8 to experience the same intensity of high. The benefit of a lower potency is the less anxious effect on the mind. Anxiety and paranoia are the two side effects of THC that make some people feel uncomfortable after using the standard weed.
Lasts Longer Than Delta 9 THC from Marijuana
Despite being less potent, the effects of delta 8 THC show a longer duration than the ones induced by delta 9. On top of that, delta 8 THC is a stronger appetite stimulant than delta 9, which may prove helpful for people with eating disorders.
Top Delta 8 Online Vendors
As a young and booming market, the delta 8 THC space is home to many great products. Still, there's also an equal number of scammers who sell cheap and contaminated products at premium prices to mooch on low consumer awareness. Since the FDA doesn't regulate the market, it's the consumer's responsibility to research any company that sells delta 8 THC products.
Lab testing and extraction methods are the two most important features to examine; you should also pay attention to the source of delta 8 and the company's transparency.
If you need a hand in choosing the right delta 8 THC brand, we'll be happy to help. At WeBeHigh.com, we're monitoring the cannabis market and review the best and the worst cannabis brands in North America according to the standards worked out by the cannabis community.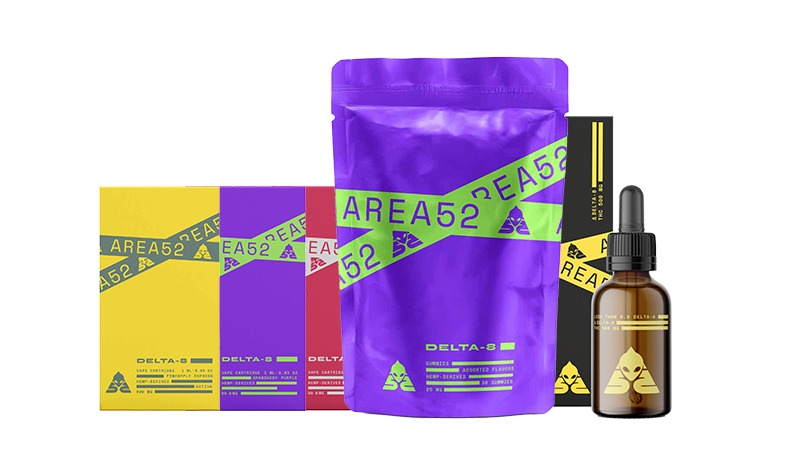 Area52 is a relatively new brand in the delta 8 THC scene. Still, the quality of ingredients and integrity of their laboratory testing has already scored this company a good reputation among delta 8 users. Although Area52's products are priced slightly higher than the competition, customers can enjoy high-quality extracts sourced from organic hemp and produce without aggressive solvents.
At the moment, Area52 sells delta 8 THC vapes, tinctures, and gummies.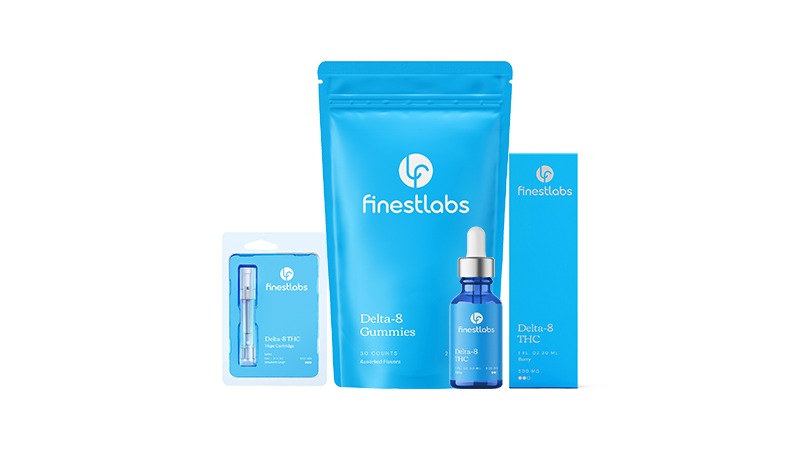 Finest Labs is the go-to company for those who benefit from lower doses of delta 8 THC. The brand offers the same products as Area52 — tinctures, gummies, and vapes — but in slightly lower concentrations. The company's team consists of some of the best chemists in the cannabis industry. As a result, it is already known for offering exceptional quality compared to the price at which these products sell.
Where to Buy and Smoke Weed in San Diego Locally
Since we can't really smoke in public, it's important to find places where we can enjoy our weed. So let's take a look at some of the best choices in San Diego.
Dispensaries
Even though there aren't any weed cafes in San Diego yet, we can smoke in some dispensaries. Some of the best ones are:
Urban Leaf Southwest
The Black
Mankind
Mobile Cannabis Smoke Lounge
There's a company in San Diego that is a smoke lounge on wheels. So we can not only smoke on the bus but also learn about some of the best weed San Diego has to offer. So whether we've never smoked weed before or we're deep into the canna culture, the MJ Cannabis tour bus has something for everyone.
There are four different tours to choose from, depending on what we like to do:
Grow Tour
Weed & Wine
Buds & Brews
Wake & Bake
We're quickly going to take a look at each tour, just so that our first-time visitors know what to expect.
Grow Tour
On the Grow tour, we're going to visit a cultivation and testing lab, a couple of licensed dispensaries, and a pizza parlor. For more information about the Grow tour, visit this link.
Weed & Wine
The next tour is for all of our wine lovers. MJ Tours will take us to one licensed dispensary and three wineries, so we can sample some of the best wines San Diego has to offer.
Buds & Brews
The next tour is for anyone who loves to smoke their weed and enjoy a frosty glass of beer. On the Buds & Brews tour, we'll get a chance to visit two dispensaries and two local breweries.
Wake & Bake
Last but not least is the Wake & Bake tour. This tour is by far the most interactive one, and we'll get a chance to visit a licensed dispensary, a cafe, and a donut shop. At the end of the tour, there's a cooking class where we can learn to make some amazing weed-infused edibles.
Ocean Beach Pier
Another local favorite for smoking weed in San Diego is the Ocean Beach Pier. The Pier is just a five-minute walk from the Ocean Beach Strip, and we can find plenty of weed enthusiasts there. While the Pier is a great spot for smoking, we still recommend going there in the evening since smoking in public is illegal.
Ocean Beach Farmers' Market
The farmers' market near Ocean Beach is another great place to meet some weed-lovers. It takes place every Wednesday from 4 PM–8 PM UTC. Not only can we smoke there, but we can also buy some fresh produce, eat food, and get to know some of the locals.
Is Weed Legal in San Diego, California?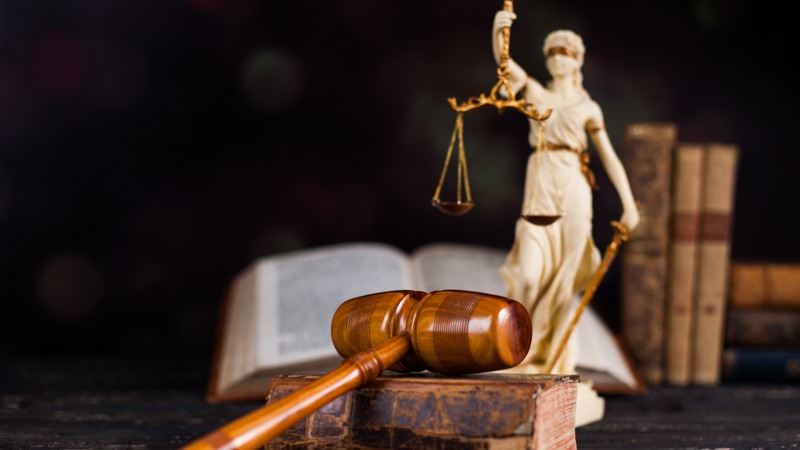 Yes, California was one of the four states that legalized weed in 2016. Since 2018, recreational sales have been launched, creating a robust marijuana market. Both recreational and medical marijuana is legal in San Diego.
Medical Marijuana Laws in San Diego
California legalized medical marijuana with Proposition 215, also known as the Compassionate Use Act. Since then, Californians can apply for a medical marijuana card and buy their medicine from state-licensed dispensaries.
Who Can Buy Medical Marijuana?
If you want to participate in the state's Medical Marijuana Identification Program, you must be diagnosed with one of the following conditions:
AIDS
Anorexia
Arthritis
Cachexia (wasting syndrome)
Cancer
Chronic pain
Glaucoma
Migraines
Persistent muscle spasms
Seizures
Severe nausea
Recreational Marijuana Laws in San Diego
California voters passed the Adult Use Marijuana Act in November 2016. In January 2018, recreational cannabis sales were officially launched
Who Can Buy Recreational Marijuana?
San Diego allows adults aged 21 and over to purchase cannabis products from adult-use dispensaries. You're allowed to buy 28 grams of flower per transaction or 8 grams of cannabis concentrate.
Can You Smoke Weed in Public?
No, smoking weed in public is illegal in San Diego. If you're caught on it, you could face a $100 fine. Therefore, cannabis consumption is limited to private properties and designated places like cannabis lounges.
Traveling with Weed in San Diego
It's legal to travel with weed in Sandiego as long as you're not planning to take it over the state's borders. However, as mentioned, transportation of marijuana is a federal felony that can put you into prison for several years.
Can You Grow Your Own Weed in San Diego?
California has made it easy for those of us who want to grow our weed. They allow every resident to grow up to six cannabis plants for recreational use. We have to keep an eye out for the only thing that the plants are not visible from a public place.
Also, because of California's amazing climate, most cannabis strains grow there, so we have a pretty big selection of plants to choose from. When it comes to our plants, California law says we can share them with anyone over 21. But, keep in mind that only licensed dispensaries are allowed to sell weed and weed-related products.
What About CBD Hemp Oil in San Diego?
The 2018 Farm Bill made a clear distinction between hemp and marijuana. As a result, hemp was legalized on a federal level and removed from controlled substances. It is now an agricultural crop that can be grown for any use, including food, clothing, biofuel, construction materials, and health supplements such as CBD oil.
CBD hemp oil is legal in all 50 states. You can find it in San Diego's dispensaries and head shops, vape shops, pharmacies, and wellness centers. However, similar to delta 8 THC products, the best brands, and deals for CBD oil are found online.
Key Takeaways on Buying Weed in San Diego, California
California is famous for its almost-legendary quality of weed. The state has one of the most developed recreational cannabis markets in the U.S., with many dispensaries in its cities. So you shouldn't have problems winding high-quality weed locally in San Francisco.
If the regular weed makes you feel anxious or drives you into paranoia, there's one appealing alternative — look for delta 8 THC online. Delta 8 THC produces a smoother high that's easier on the brain.
The best delta 8 THC products are found online. However, if you're in a rush, feel free to use our recommendations from above. We've had a great experience with both Area52 and Finest Labs, and their integrity of farming, extraction, and testing can make you feel safe that you're buying a legitimate product.