As far as supplements go, CBD is about as versatile as it gets. It can be used in many different ways: smoked, sublingually, orally, vaped, and topically. 
Because of its ability to absorb topically through the skin, companies have begun producing transdermal CBD patches as well.
CBD patches are a great way to absorb a steady supply of CBD over a period of time. However, not all CBD patches are made equal. This article will explore some of the best CBD patches on the market in 2022. 
Why Use CBD Patches?
CBD patches allow for more direct relief of inflammation and pain in the muscles or skin

Patches avoid several side effects common to oral or inhaled forms of CBD

Patches are convenient and deliver doses of CBD all day long

CBD patches are discreet & easy to use
These benefits make CBD patches the preferred method of administration for many people. 
CBD patches are just about as effective as oral CBD. The main difference is how long you'll be able to take advantage of the benefits. Some patches are designed to remain on your body for a few days, gradually delivering CBD.
Types of CBD Patches
CBD patches can be broken up into two different categories: reservoir patches and matrix patches. Both adhere easily to the skin, but each comes with its own benefits and drawbacks.
1. Reservoir Patches
Reservoir patches contain a 5-level system. These levels are:
The release liner

Contact adhesive

The rate-controlling membrane

The drug reservoir

A backing layer
These patches are best for people who are not in a rush and do not need relief immediately. They take a little bit longer to take effect, but they also last much longer.
2. Matrix Patches
Matrix patches also contain five tiers; however, they are different from those found in a reservoir patch.
A peel-off layer (protects the CBD until it's ready to be used)

The matrix layer (containing the CBD)

A separation layer

An adhesive layer

A protective backing
Matrix patches tend to produce quicker results. However, this causes the CBD to be absorbed more quickly. This means that they don't usually last as long as reservoir patches.
How to Use CBD Patches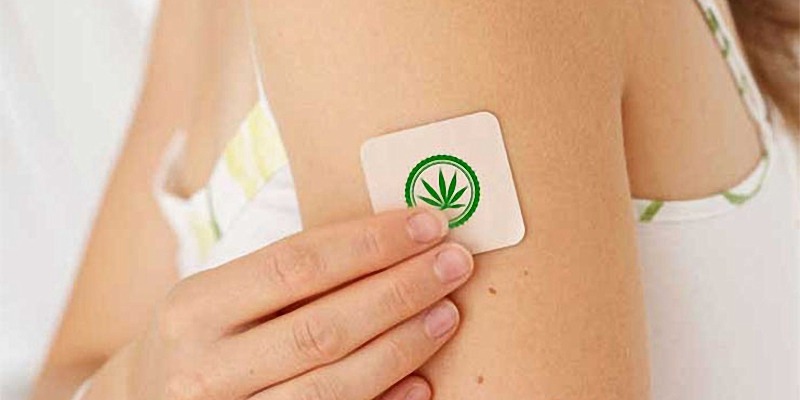 CBD patches are fairly simple to use. Instructions may vary somewhat from product to product, but generally, all you'll need to do is open the package, remove the patch, and apply it to your skin.
Most patches are made with an adhesive of some sort that makes it easy to apply them to your skin.
You'll want to apply the patch as close as possible to the area that you're hoping to heal. For example, you'll want to apply it directly to the injured area if you have an injury.
Remember that patches can vary quite a lot in their potency. You'll want to keep this in mind while you're shopping and choose a patch with an appropriate potency.
As a general rule, you shouldn't keep the patch on for more than 24 hours. However, some patches are specifically developed for longer usage. Read the directions on the package. It will tell you if this is the case.
What Are CBD Patches Used For? 
CBD patches have many different uses. Here are some of the most common.
1. Muscle Tension & Pain
CBD patches are most effective for helping to relieve pain and tension in the muscles. By applying a CBD patch directly to an injured, sore, or tense area, you can deliver the cannabinoid to the source of discomfort. 
CBD helps to reduce inflammation as well. This can help to decrease any pain or discomfort further.
2. Nausea or Car-Sickness
CBD patches provide a slow and consistent amount of CBD to your body that can be useful for managing nausea and car-sickness. Apply a patch directly before a car ride to enjoy this benefit.
CBD may also be useful if you're experiencing an issue that causes nausea, such as an illness. 
3. Quitting Smoking
CBD can be helpful in some cases for helping people to quit smoking. The patch would be used similarly to a nicotine patch. CBD helps to reduce withdrawal symptoms, such as sweating and anxiety and can help to reduce craving.
CBD doesn't work for everyone in this regard. You also can't expect it to work in the same way as a nicotine patch. Nicotine patches are a form of smoking replacement, and while they can curb cravings, this is because they're supplying your body with nicotine.
CBD contains no nicotine but may still be useful for some.
4. Improving Skin Health
CBD may be useful for helping to improve the health of your skin. CBD can reduce the discomfort of inflammatory skin conditions like eczema or psoriasis. It may also reduce acne of certain types.
How Much Do CBD Patches Cost? 
CBD patches are a bit more expensive than the other types of CBD that you can buy. This is because of the amount of technology and effort involved in developing the actual patch. 
As we become more familiar with this technology and become easier to access, CBD patches may decrease. For now, however, you can expect to pay a bit more than you would for the same dose of CBD oil or vape juice.
Best CBD Patches 2022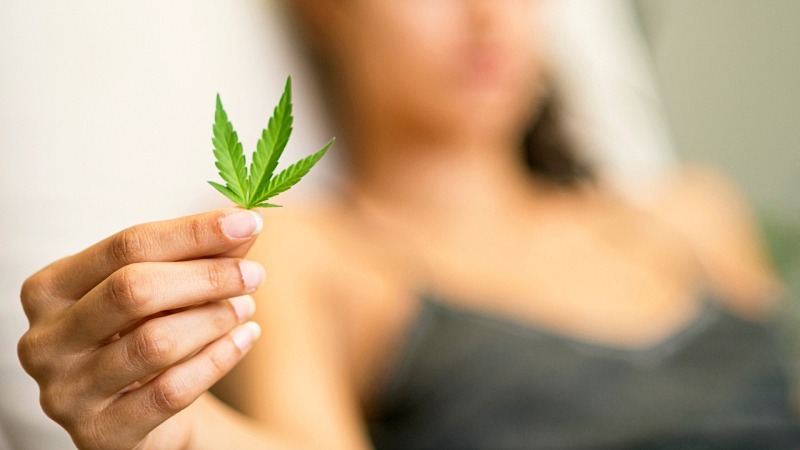 Different companies make CBD patches for different markets. These are some of the best all-around CBD patches that are available in 2022.
Note that many of these products contain lidocaine.  Lidocaine is a pharmaceutical anesthetic that can provide immense topical relief. It's often prescribed during dental procedures because of its ability to numb the nerves. 
Lidocaine is significantly stronger than CBD in regards to pain relief, though. Thus, some CBD patches may be unfairly judged as being 'better than others containing no lidocaine. 
If you're interested in using CBD because you want to use all-natural and sustainable products, you may want to use a brand that doesn't use lidocaine.
Best CBD Patch Overall: Social CBD
Social CBD has taken the cake as the best overall CBD patch. Not only are their patches highly potent, clocking in at up to 100 mg each, but they're also affordable and reliable.
Social CBD tests its products at a lab before manufacturing its CBD patches. Their testing regimen is strict: each batch of CBD goes through five tests before being approved for sale. They're one of the most transparent and consistent CBD companies that you'll find nowadays.
If you don't want the ultra-strong 100 mg CBD patch, you can also purchase them in 20 mg or 60 mg sizes. These patches tend to only last about a day, but they're waterproof and sweatproof. Relief can be expected within an hour of using the patch.
Best-Value CBD Patch: CBD Living
CBD Living offers a CBD patch containing 60 mg of CBD as part of their proprietary broad-spectrum nano hemp extract). This product also contains natural cannabis terpenes and aloe vera. The infusion is set into several different oils, including coconut oil, sweet almond oil, red palm oil, and sunflower oil.
Despite being one of the best-valued CBD patches, CBD Living goes above and beyond to create a powerful patch. On top of the above ingredients, they include a selection of skin-healthy, pain-relieving essential oils: persea gratissima, eucalyptus, and citrus.
On top of that, these patches are designed to last for a whopping 4 days. CBD Living established its brand in 2013 and has since been committed to innovating and improving the CBD space. These holistic CBD patches are no exception.
Best Long-Lasting CBD Patch: Pure Ratios
Pure Ratios is known for its long-lasting CBD patches. Their patches last for up to 96 hours, thanks to their excellent usage of the reservoir system.
In addition to the 60 mg of CBD contained in each patch, the company includes a dosage of aloe vera. Aloe vera is a popular natural supplement used for soothing skin and reducing pain. 
Each patch contains 60 mg of CBD that is delivered over a 4-day period. Each package contains 5 patches, and the whole lot will cost you $59.99.
Best THC-Free CBD Patch: Hemp Bombs
Hemp Bombs is committed to sustainable growth and production of cannabis products. They use sustainably sourced American hemp for their CBD patches, as well as lidocaine. 
Hemp Bombs has made a name for itself as one of the most innovative and expansive CBD vendors. They have a huge selection of products and were quick to catch on to the CBD patch trend.
Each pack of CBD patches contains two 50 mg patches. They also offer a patch designed to aid people with sleep, specifically. This particular patch includes 25 mg of hemp extract containing a dose of melatonin.
Best Organic CBD Patch:  Green Garden Gold
Green Garden Gold offers a package of four CBD patches containing 60 mg each. For a total of 240 mg of transdermally delivered CBD, you'll pay $59.95. Their prices are competitive, especially because they use organically-grown hemp.
Their products are made with a blend of hemp and coconut oil. They also conclude lidocaine — a curious ingredient to include in a product marketed for being organic. Nonetheless, you can expect immense pain relief from the combination of CBD and lidocaine.
How Does CBD Work?
Before you buy your CBD patches, it can be useful to have at least a basic understanding of how they work. 
CBD interacts with a system in the body called the endocannabinoid system (ECS). This is one of the most important systems in the body. It's involved with many of our daily functions, including appetite, mood regulation, and pain sensation.
CBD indirectly operates with this system. This allows it to produce a more subtle, albeit just as beneficial, experience than more direct-acting cannabinoids like THC. Whereas THC binds directly with receptors in the system, CBD works by adjusting hormones and enzymes to produce similar benefits.
When taken topically, CBD absorbs through the skin into the blood. It also can produce some anti-inflammatory effects directly at the site where it is applied.
Final Thoughts: Are CBD Patches Worth The Money? 
CBD patches are beneficial for those who require the support of CBD throughout the day. Certain applications, such as pain relief and the management of skin conditions,  may be effectively managed with CBD patches.
CBD patches can also be useful for people who often forget to take their doses or cannot take their doses throughout the day due to their responsibilities.
CBD patches are slightly more expensive than other forms of CBD.  Companies like Hemp Bombs and Social CBD provide some of the best products in this niche, but you can expect to pay a bit more per dose than you would with tinctures or oils.