We all know that one person who always says things like "CBD can't be that good" or "CBD oil doesn't work." When you hear somebody saying something like this about CBD, chances are they haven't tried high-quality CBD oil yet.
High-quality CBD oil can significantly improve your quality of life in many areas, from low mood to inflammation, pain, and seizures.
For the majority of consumers, pain is the major reason for trying CBD oil. If you've ever typed "where to find CBD oil near me," you've probably done so because you were in pain and everything that promised to deliver relief failed to bring the desired results.
CBD is often the last resort for people who suffer from both acute and chronic pain.
Short for cannabidiol, CBD is a natural compound that modulates signals between neurons on many levels, with the best-studied effects on inflammatory and neurological pain.
The best thing about CBD?
It helps in the management of pain without the side effects associated with commonly prescribed painkillers.
But how do you tell the difference between high-quality CBD oil from a reliable company amidst the sea of fly-by-night vendors?
That's exactly what you'll learn from our guide to finding the best CBD oil for pain management.
We'll cover:
How CBD can alter pain signaling
Why full-spectrum CBD oil is better for pain than isolate
How to use CBD oil for pain
How much CBD oil you should take for effective pain management
How to buy CBD oil
Our top 10 recommended CBD brands
Let's start with our industry roundup.
Best CBD Oil for Pain Management: Our Top 10 Products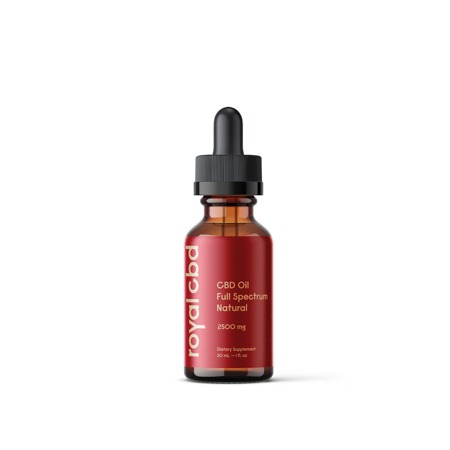 Product Details
| | |
| --- | --- |
| Potency | 250 – 2500 mg |
| Available Flavors | Natural, Berry, Mint, Vanilla |
| CBD per serving | 8.3 mg – 83.33 mg |
Why Royal CBD is the Best CBD Oil for Pain:
Royal CBD was founded in 2017 in California, starting out as a small company launched by a group of hemp aficionados. This brand sells organic CBD products from premium-quality ingredients to raise the standards in the loosely regulated industry.
Honestly, we're usually distanced from new brands given how everybody wants to cash in on the booming market. However, we like Royal CBD's commitment to quality and we love how consistent their CBD oil is when it comes to dealing with pain.
Royal CBD oil contains the full-spectrum of cannabinoids and terpenes, so you're getting the synergistic effects of all beneficial hemp compounds, allowing lower doses to remain effective. The taste of this oil is surprisingly neutral for a full-spectrum product, but we guess it results from exceptional filtration and suspension in premium-grade MCT oil. The oil has a viscous consistency and a nice golden-brown color.
Depending on the type and severity of pain you're suffering from, Royal CBD offers 4 different strengths of its CBD oil, from 250 mg to 2500 mg of CBD per bottle. Being able to reduce troubling pain can also improve the quality of your sleep, not to mention the boosted immune system.
Pros
Cons

Sourced from US-grown organic hemp
Extracted with supercritical CO2
Contains full-spectrum CBD
Available in 4 different strengths and flavors
Up to 83.3 mg/mL per serving
3rd-party tested for potency and purity
Nice natural flavor

No physical presence yet – Royal CBD oil is only available online (this may soon change)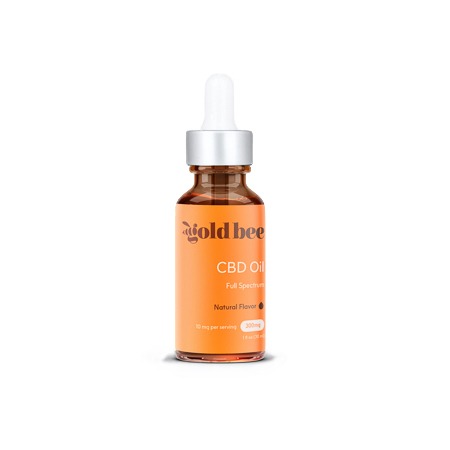 Product Details
| | |
| --- | --- |
| Potency | 300 – 1200 mg |
| Available Flavors | Natural, Honey |
| CBD per serving | 8.3 mg – 33.3 mg |
About Gold Bee
According to many people, all the good things happen in California and judging by how many premium brands this state is breeding makes us believe in those claims.
Gold Bee is a premium CBD company with a mission to shed the stigma from hemp, which has been unfairly demonized for the past few decades, and provide the health benefits of CBD with a versatile product range. Gold Bee has partnered with its local farmers and with growers from Colorado to create their own CBD-rich strains, resulting in potent extracts that resemble the chemical structure of the original hemp plant.
Gold Bee sells its CBD oil in a standard potency range, perfect for new users and those who benefit from CBD doses that don't exceed 30 mg CBD daily. The hemp used by Gold Bee comes from organic hemp plants; the company offers full-spectrum products, so you're getting the entire range of non-psychoactive cannabinoids, terpenes, and other phytonutrients from hemp. The oil doesn't require taking as high doses as with broad-spectrum products or isolates.
Other products from Gold Bee include CBD softgel capsules (25 mg), and gummies (25 mg).
The team at Gold Bee is well aware that not everybody wants to commit on the first date, so they offer a risk-free 30-day trial period. If you decide that you're not satisfied with their effects after 30 days, you can send your order back for a full refund.
Pros
Cons

Made with US-grown organic hemp
Infused with full-spectrum CBD
Up to 33 mg CBD/mL
Great potency range for new users
Third-party tested for potency and contaminants
3. CBDPure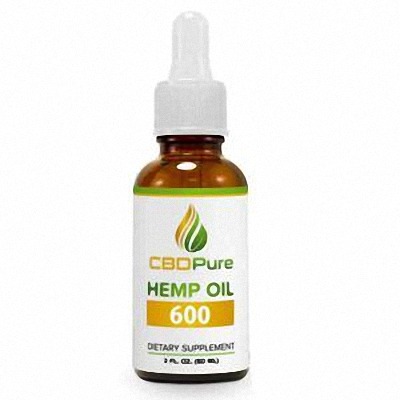 Product Details
| | |
| --- | --- |
| Total CBD Count | 100 – 1000 mg |
| Available Flavors | None |
| Potency | 3.3 – 33 mg/mL |
About CBDPure CBD Oil
If transparency is your top priority, CBDPure goes above and beyond to make every detail of their activity as clear as possible.
Although they don't sell as potent oils as Royal CBD, these products deserve a third place in our ranking of the best CBD oil for pain because of how they are sourced and manufactured. CBDPure uses organic hemp plants, makes its CBD oil with CO2 extraction, and tests its products rigorously in third-party laboratories for potency and purity.
What makes this company a reliable supplier is their amazing satisfaction guarantee program. If you buy the CBD oil and decide the effects are under your expectations, simply return the package and you'll get a full refund. We didn't return the product because it actually made the pain easier to manage, but it's good to see that a company is so confident about its own products.
Pros
Cons

Sourced from organic Colorado-grown hemp
Extracted with CO2
Lab-tested for potency and purity
90-day return policy

Low potency
Poor product selection
4. Hemp Bombs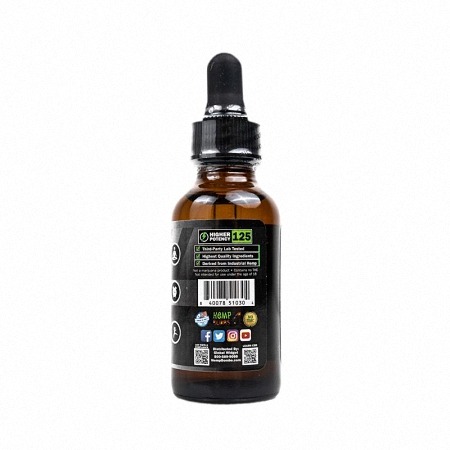 Product Details
| | |
| --- | --- |
| Total CBD Content | 125 – 4000 |
| Available Flavors | Natural, Acai Berry, Orange Creamsicle, Peppermint, Watermelon |
| Potency | 4.16 – 133.3 mg/mL |
About Hemp Bombs
Hemp Bombs was our best CBD oil company for pain management before switching to full-spectrum extracts. And although our preferences have changed, the quality of Hemp Bombs still remains on the top shelf. This company is the best CBD oil provider when it comes to broad-spectrum products and CBD isolates.
Hemp Bombs extracts are sold in a few different strengths, from 300 mg to 4000 mg of CBD per bottle. Both their broad-spectrum products and isolates are completely THC-free and generally less expensive than full-spectrum CBD oil.
Isolates are great if you can't take any THC in your product due to periodical drug tests at work because they only contain CBD. They're also more affordable than whole-plant products, but unfortunately, they come without the entourage effect, which makes them a less preferred option among users seeking relief from pain.
One great thing about Hemp Bombs — aside from their massive product range — is the variety of flavors these oils are sold in. You can choose from traditional flavors like Peppermint or Watermelon, but there are also more exotic options, such as Acai Berry or Orange Creamsicle. The CBD oil from Hemp Bombs is suspended in premium MCT oil for better absorption.
Pros
Cons

Sourced from organic hemp
Extracted with supercritical CO2
0% THC
Available as broad-spectrum or isolate
Third-party tested for potency or purity
Up to 4000 mg of CBD per bottle
5 potency options to choose from

No "entourage effect" from cannabinoids
Infused with synthetic flavorings
Most people don't need such high doses of CBD in their routine
5. CBDistillery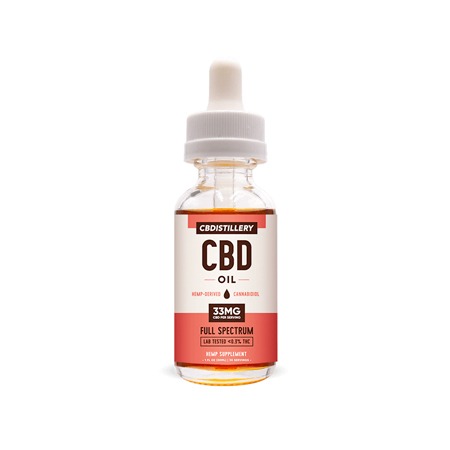 Product Details
| | |
| --- | --- |
| Total CBD Count | 250 – 5000 mg |
| Available Flavors | None |
| Potency | 8.3 – 166 mg/mL |
About CBDistillery
CBDistillery is one of the trailblazers in the industry, and one of the largest CBD companies in North America. The company is a daughter brand for Balanced Health Botanicals, launched in 2016.
Throughout the years, CBDistillery has made changes in the formula of their CBD oils, and it now offers CBD extracts in two cannabinoid profiles — "full-spectrum" or "broad-spectrum" (pure oil). The pure oil version contains CBD and other cannabinoids from hemp but without any THC. The psychoactive compound has been removed during further filtration.
You can choose from five different strengths, from 250 mg to 5000 mg of CBD per bottle, covering the entire potency range for CBD extracts. If you want the best value for your money, we recommend CBDistillery as the best CBD oil for pain management, especially their higher potencies. The larger the potency you choose, the longer you can supply yourself with premium CBD.
Pros
Cons

Available as full-spectrum CBD or pure CBD oil
Extracted with CO2
5 strengths to choose from
Up to 166.6 mg of CBD per bottle
Third-party tested for potency and purity
Very affordable

The hemp isn't organic
Only unflavored oil available
The website doesn't offer the best User Experience
6. NuLeaf Naturals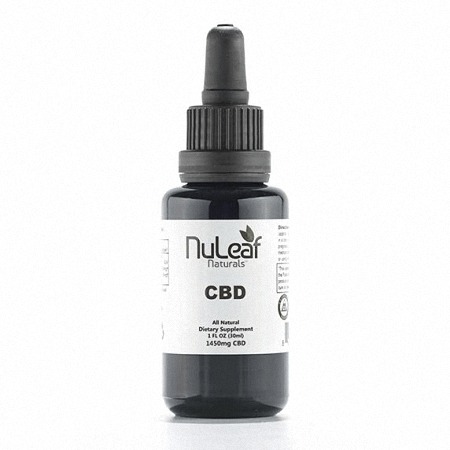 Product Details
| | |
| --- | --- |
| Total CBD Content | 240 – 4850 mg |
| Available Flavors | None |
| Potency | 48.5 mg/mL |
About NuLeaf Naturals
NuLeaf Naturals holds the reputation of one of the most trusted CBD brands in the USA, and one of the first companies to enter the American CBD market. Despite its pristine reputation among CBD consumers, NuLeaf Naturals has never decided to expand its product lineup beyond the traditional CBD oil.
The company offers full-spectrum CBD oil drops for humans and pets, and given the quality of the brand's products, we understand why they don't want to distract themselves with other formats — why change something that's already perfect?
These organic, CO2-extracted oils offer a potent dose of 48.5 mg of CBD in each milliliter. You can choose between the following sizes:
5 mL – 240 mg of CBD
15 mL – 725 mg of CBD
30 mL – 1450 mg of CBD
50 mL – 2425 mg of CBD
100 Ml – 4850 mg of CBD
As you may notice, the potency remains the same no matter the size you choose, so NuLeaf Naturals is the best option if you use CBD oil for pain, know your dosage, and want to stock yourself ahead.
Pros
Cons

Made with organic hemp grown in Colorado
Extracted with supercritical CO2
Infused with the full spectrum of cannabinoids
Third-party lab tested for potency and purity
5 bottle sizes to choose from

More expensive compared to similar oil brands
Only one product type available
7. Diamond CBD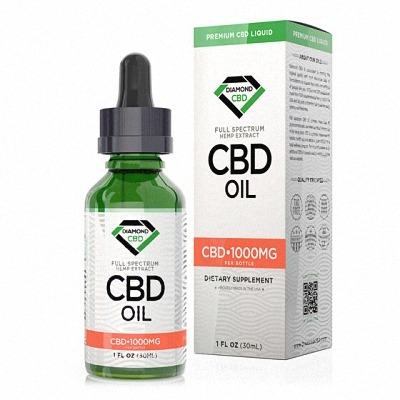 Product Details
| | |
| --- | --- |
| Total CBD Count | 250 – 3500 mg |
| Available Flavors | None |
| Potency | 8.3 – 116.6 mg/mL |
About Diamond CBD
Diamond CBD offers unflavored versions of hemp-derived CBD oils, from 250 to 3500 mg of CBD per bottle. Such a wide potency range makes this company one of the best suppliers for different types of consumers and different levels of pain. On top of its best-selling CBD oil, Diamond CBD also sells CBD topicals, capsules, gummies, vapes, and honey infusions — all of which come from full-spectrum CBD.
The only doubt we have about this brand is its claims about CBD concentrations in their extracts. Diamond CBD claims its oil has 7 times higher CBD content than competitor brands. Unfortunately, we couldn't verify that statement, but on a positive note, the oil worked well for headaches.
Pros
Cons

Sourced from organic Scandinavian hemp
Extracted with CO2
Infused with full-spectrum CBD
Wide product range
Lab-tested for potency and purity

Some of the company's claims can't be verified
8. VerifiedCBD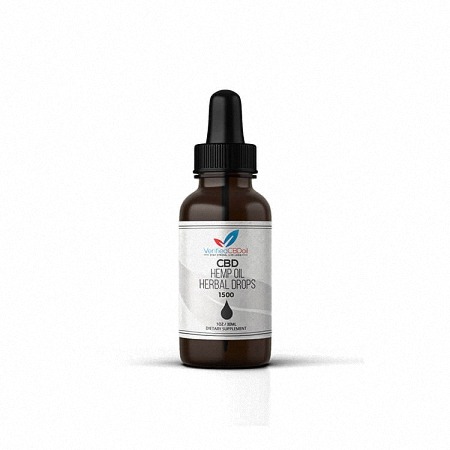 Product Details
| | |
| --- | --- |
| Total CBD Count | 300 – 3500 mg |
| Available Flavors | None |
| Potency | 10 – 116.6 mg/mL |
About VerifiedCBD
Verified CBD is a U.S. company rooted in Florida. This brand has been selling high-quality CBD oil for pain since 2014, infusing its extracts with full-spectrum CBD. CBD oil is one of the company's flagship products, but VerifiedCBD product line up also holds CBD capsules, gummies, topicals, sleep spray, as well as CBD products for pets.
The VerifiedCBD CBD oil is available in 5 potency options, including 300 mg, 500 mg, 1500 mg, 3000 mg, and 3500 mg. All of their products come from organically-grown hemp from US farms and extracted with supercritical CO2 to avoid toxic solvents.
Although VerifiedCBD doesn't go into details about its activity on the website, the company's customer staff will be happy to answer all your questions via mail, phone, or contact form.
Pros
Cons

Sourced from organic hemp plants
Extracted with supercritical CO2
Infused with full-spectrum CBD
Lab-tested using HPLC equipment
Worldwide shipping

More expensive than oils from other brands
9. Endoca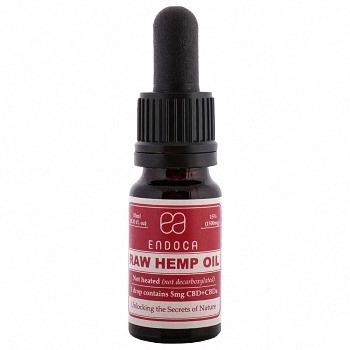 Product Details
| | |
| --- | --- |
| Total CBD Count | 300 mg – 1500 mg |
| Available Flavors | None |
| Potency | 10 – 50 mg/mL |
About Endoca
Endoca is one of the most trusted European companies specializing in manufacturing raw/decarboxylated CBD oil. It's a true maverick in the industry because all of Endoca's extracts are also infused with raw hemp to provide the user with the extra benefits of CBDA, the acidic precursor of CBD.
You can buy the Endoca CBD oil in two strengths: 300 mg and 1500 mg. Endoca recommends the stronger version for more serious problems, especially those involving constant pain. The company uses gentle heat under filtration to preserve the valuable terpenes from hemp.
Pros
Cons

Sourced from organic hemp grown in Spain
Extracted with supercritical CO2
Full-spectrum CBD
Tested in GMP certified laboratories for potency and purity

Compromised potency of CBD due to higher CBDA levels
Bitter, earthy taste
10. Green Roads CBD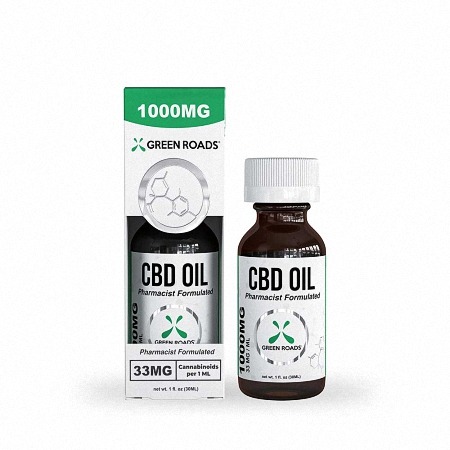 Product Details
| | |
| --- | --- |
| Total CBD Count | 300 – 1500 mg |
| Available Flavors | None |
| Potency | 10 – 50 mg/mL |
About Green Roads CBD
Green Roads CBD has been selling full-spectrum CBD oil for a few years, but recently, the company has introduced its reformulated products, with new types of extracts (broad-spectrum) on top of their improved traditional formula.
The Green Roads CBD oil comes in 3 strengths: 300 mg, 750 mg, and 1500 mg breaking down to 10–50 mg CBD per mL. You can choose between broad-spectrum and full-spectrum CBD; the broad spectrum means that the extract contains all the non-psychoactive cannabinoids but without traces of THC.
All of Green Roads CBD extracts are sourced from non-GMO hemp and made using supercritical CO2 so the end product remains potent and free of contaminants. Green Roads CBD displays Certificates of Analysis from third-party lab testing on its website.
Pros
Cons

Extracted with CO2
Up to 50 mg of CBD per mL
Third-party tested for potency and purity
Manufactured by licensed pharmacists
Affordable

Only unflavored version available
The hemp isn't organic
What is CBD?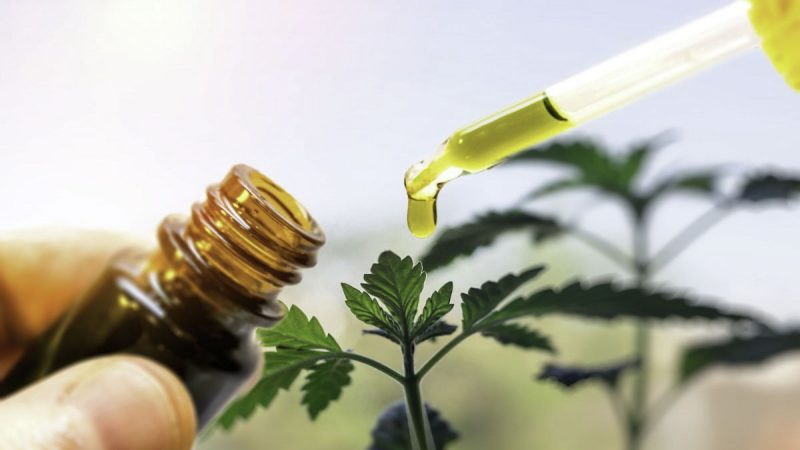 Using CBD (or cannabidiol) has become extremely popular over the last few years, especially among people who suffer from acute and chronic pain. Its effectiveness in reducing pain combined with a high safety profile has made it a popular alternative for many people to self-medicate instead of using traditional prescription meds.
The reason why CBD can help with pain on so many levels is the way it interacts with the endocannabinoid system (ECS) within our bodies.
People have been using cannabis extracts medicinally for centuries, if not millennia. The earliest mentions of the therapeutic use of hemp date back to Ancient China, when the mythic emperor Shen Nung added hemp to the official Chinese pharmacopeia for gout, inflammation, gastrointestinal problems, and bacterial infections.
That's because all vertebrae mammals have endocannabinoid systems. The ECS is the prime neurochemical network that maintains biological balance in the body known as homeostasis.
The ECS regulates a variety of biological functions, such as:
Cognition
Emotional stability
Memory
Immune function
Appetite
Fertility
Neurogenesis (formation of new healthy cells)
Microbiome in the gut
Pain transmission
Stress management
How Does CBD Work?
The endocannabinoid system releases its own cannabis known as endocannabinoids. These neurotransmitters are produced to retrieve the balance to the above processes whenever they fall out of it.
The endocannabinoids interact with two types of cannabinoid receptors: CB1 and CB2. The highest concentrations of the CB1 receptor are found in the brain and the central nervous system — THC activates them to get us "high" — whereas CB2 receptors are abundant in blood, immune cells, and peripheral organs.
The CB2 receptor is associated with the modulatory effects of CBD on the endocannabinoid system.
Disturbed homeostasis may lead to a whole array of health problems, from a compromised immune system to autoaggressive diseases and cancer. At some point, the body can't produce and maintain enough of its endocannabinoids in the system to solve the problem.
CBD signals the ECS to release more endocannabinoids; on top of that, it helps to extend their life by blocking an enzyme that neutralizes them.
CBD also acts on more than 60 molecular pathways, so it's a big surprise that it doesn't have intoxicating properties. In fact, CBD can even counter the high from THC.
CBD oil is available for sale in many different forms, but in this guide, we'll cover exclusively CBD oil.
What is CBD Oil?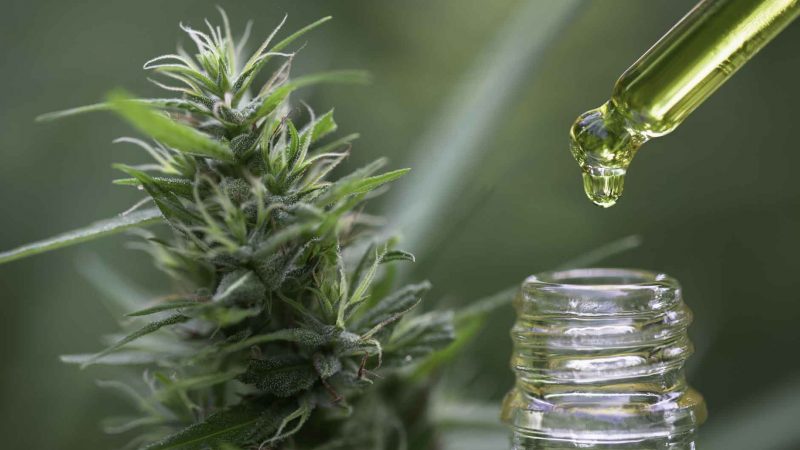 CBD is one of the main compounds from a group of molecules known as phytocannabinoids. It's completely non-intoxicating unlike marijuana and offers a myriad of health benefits.
CBD can be sourced from both hemp and marijuana. While marijuana-derived CBD oil is illegal in most states, hemp CBD oil is federally legal thanks to the 2018 Farm Bill. It's available over the counter in local head shops, health stores, cannabis dispensaries, and online stores.
CBD oil is a mix of a CBD extract and a carrier oil that makes it easier to dose, absorb, and store. Most CBD oils use MCT oil or hemp seed oil as a carrier fat — which is then infused into a full-spectrum extract or CBD isolate.
Cannabinoids like CBD dissolve in fats, meaning their bioavailability increases when you consume them with MCT oil or another carrier fat. Bioavailability means the amount of CBD that reaches the bloodstream after consumption and is expressed in percentages.
Because of its long shelf-life, ease of use, and dosage precision, CBD oil has become the preferred form of CBD among the majority of users.
CBD Oil vs. Hemp Seed Oil
People often use the terms "CBD oil" and "hemp oil" interchangeably.
However, these aren't the same products. In fact, CBD oil and hemp seed oil are worlds apart when it comes to their phytochemical profile and health benefits.
Hemp seed oil is extracted from hemp seeds using traditional cold-press extraction. These seeds are rich in protein, healthy fats, vitamins, and trace minerals — but they have no CBD or other cannabinoids inside.
Therefore, you can use hemp seed oil mostly as a food additive or food supplement. You can also infuse it into a fat base to make your own hemp skincare products.
CBD oil, on the other hand, is extracted from hemp flowers — the resinous part of the plant. These flowers produce glandular trichomes on their surface, which is where you can find cannabinoids and terpenes. CBD oil has many well-researched health benefits, from regulating sleep cycles to relieving inflammation and reducing pain.
But before we shed more light on the health benefits of CBD oil, let's cover the basic types of CBD available for sale.
Different Types of CBD Oil
CBD extracts may contain different cannabinoid spectra, which is how we actually classify CBD products. Currently, you can choose from three main types of CBD oil:
1. Full-spectrum CBD
Full-spectrum CBD contains all the natural substances found in the hemp plant, including traces of THC. It also has terpenes and other important phytochemicals that enter into synergy with cannabinoids to create the entourage effect also referred to as the "whole-plant medicine." The entourage effect is the reason why researchers believe full-spectrum CBD to be more effective for pain than isolates. The only downside to taking full-spectrum CBD oil is its distinctive grassy taste due to the presence of all the natural waxes from hemp.
2. Broad-spectrum CBD
Broad-spectrum CBD is much like full-spectrum oil. It has all the non-psychoactive cannabinoids and terpenes, but without THC — the THC is removed after initial extraction. Broad-spectrum extracts are considered less effective than full-spectrum CBD but more effective than isolate.
3. CBD Isolate
CBD isolate is exactly what it sounds like; pure CBD that has been separated from other hemp compounds. It comes as a translucent crystal that can be ground into a powder and infused into a wide range of products. The main reason why people may prefer isolates over full-spectrum is the lack of THC, which is a great option for people undergoing regular drug tests at work or those who can't access full-spectrum CBD in their country. Another benefit of pure CBD is the lack of odor and taste; this feature makes CBD isolate more versatile as a product. You can add it to topicals, food, vape oils, tinctures, and more. However, isolates won't provide the entourage effect and may require higher doses to remain effective.
Top Benefits of CBD Oil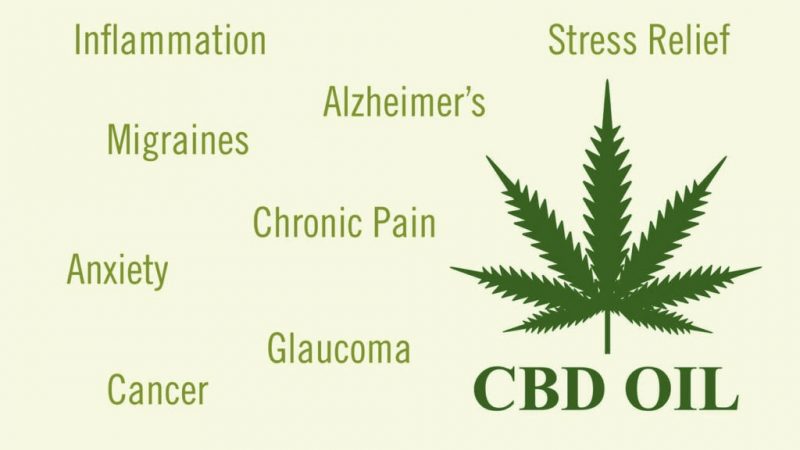 CBD has many proven health benefits, but there are certain areas where CBD can prove particularly useful.
Here are the 5 health benefits where CBD helps the most:
1. Anxiety
CBD oil has been mentioned in the scientific literature as a natural antidepressant. When taken at the appropriate dose, CBD can help reduce anxiety, lower paranoia, stabilize mood, and improve our response to stress. It can also relieve the symptoms of PTSD and panic disorders.
In a 2014 trial, 24 people diagnosed with Social Anxiety Disorder (SAD) were successfully treated with a dose of 600 mg of CBD prior to giving a speech in public. Patients who took CBD experienced far less anxiety, stress, and cognitive impairment than the placebo group. CBD also helped lower cortisol levels, minimizing stress in participants.
2. Epilepsy
Epilepsy is one of the best-studied areas when it comes to the health benefits of CBD. The first-ever cannabis-based drug that receives the FDA's accreditation was based on Cannabidiol — its name is Epidiolex.
This drug may help in the management of severe and rare forms of epilepsy, making it easier to reduce the number and severity of epileptic seizures in children. In the early 2000s, CBD became a popular alternative to conventional treatments, following the story of Charlotte Figi and her parents who were looking for a way to reduce her seizures. During that time, the girl was having around 60 attacks per day.
Since then, scientists have begun extensive research on the anticonvulsant effects of CBD in a series of clinical trials, which confirmed the previous findings.
3. Insomnia
Insomnia affects about 30% of American adults, being one of the most common sleep disorders. For 1 in 10 patients in the country, this condition is chronic.
Compromised sleep quality can negatively affect your regular functioning, causing a loss of cognitive performance, daily sleepiness, mood swings, and an array of serious health problems, from hormonal imbalances to hypertension and stroke.
It appears that CBD can regulate the sleep-wake cycles of insomniacs in a natural way. At lower doses, CBD improves our daily alertness, one of the major factors for a properly functioning sleep-and-wake routine. On the other hand, higher doses of CBD were proven to induce sedation by lowering the user's blood pressure and preparing the body to fall asleep faster.
CBD oil can also help reduce insomnia by lowering anxiety and pain.
4. Inflammation
Acute inflammation can happen from time to time and it's a natural reaction of our bodies when we get injured. However, once it becomes chronic, it can lead to a range of serious health problems, including auto-immune diseases. CBD and other cannabinoids have been mentioned multiple times by scientists as, novel anti-inflammatory drugs."
5. Pain
The first scientific records about using CBD for pain come from a 2008 review of studies conducted in the 1980–2007 period. The researchers found out that CBD can be an effective painkiller without causing adverse reactions.
In 2007, CBD was shown to lower neuropathic pain in a double-blind controlled trial.
A study from 2016 concluded that CBD may ease the symptom of arthritis pain in rats. At the end of the study, the scientists reported significant improvements in the inflammation and pain markers in the affected limbs of the rats.
CBD Oil for Pain: Research and Benefits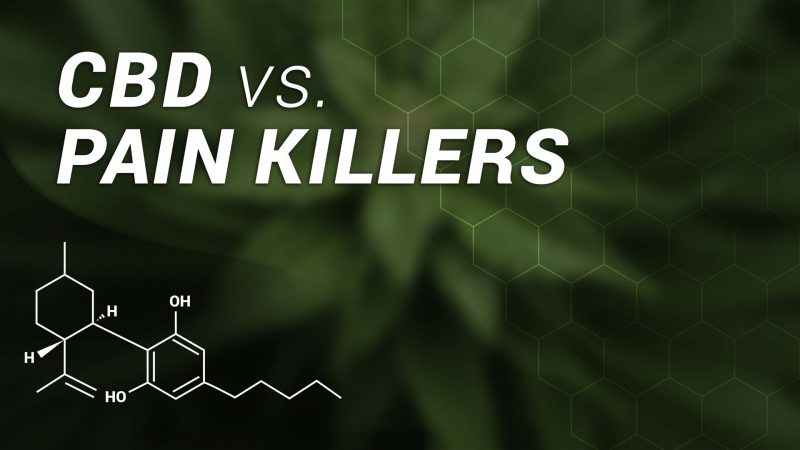 In this section, we cover everything there is to know about using CBD oil for pain. We'll show you the major studies on CBD and pain signaling, explain the benefits it has for users, and discuss the optimal dosage.
Let's start with the research overview.
How Can CBD Alter Pain Perception? 
Pain is just a signal that something bad is happening within our bodies, which is why dealing with pain can be so difficult. The causes of pain can vary a lot between individuals, from inflammation to injuries, neurodegeneration, or impaired communication between neurons in the brain.
If you really want to manage your pain effectively, you need to get to the roots of the problem. That's where CBD oil comes in handy.
CBD oil can help reduce pain by:
Reducing inflammation
Acting as antioxidant and neuroprotectant
Modulating communication between immune blood cells
Scientists are still trying to figure out the exact mechanism behind the effects of CBD oil, but the current findings are very promising.
Benefits of CBD Oil for Different Types of Pain Conditions
Pain has more than one face. From chronic pain to arthritis and migraines, pain-related illnesses can negatively impact your daily performance and overall quality of life. Hopefully, CBD oil can make that pain easier to manage.
Here's what studies say about using CBD oil for different pain conditions.
CBD Oil for Arthritis
Preclinical studies indicate that CBD oil can be one of the most effective treatments for arthritis and other forms of localized pain caused by chronic inflammation.
Researchers have found a clear link between the pathophysiology of osteoarthritis and clinical Endocannabinoid deficiencies. Osteoarthritis is a painful neurodegenerative disease marked by high levels of inflammation. CBD can help bring the body back to homeostasis by stimulating the activity of CB1 and CB2 receptors. Cannabidiol exerts those actions by reducing inflammation, modulating immune responses, and lowering pain levels as a result.
CBD Oil for Chronic Pain
Results from animal studies show that CBD has remarkable painkilling properties, especially on rodents. Animal studies are relevant when it comes to the effects of cannabinoids because rats and mice have the same Endocannabinoid System as humans.
As more human trials are conducted in relation to CBD and pain, we can understand how CBD works for specific pain-related conditions. Scientists believe that a large share of those benefits stems from the anti-inflammatory properties of cannabidiol.
CBD Oil for Multiple Sclerosis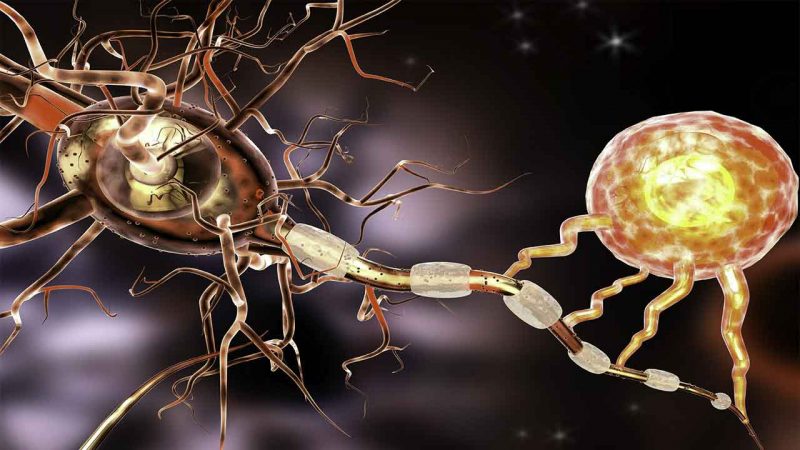 Preclinical evidence from human studies points to CBD as an effective solution for pain conditions like multiple sclerosis. That's because CBD is an antioxidant, neuroprotectant, and anti-inflammatory agent. It's estimated that 50–70% of patients with multiple sclerosis suffer from debilitating pain.
An animal study from the Cajal institute was aimed to find out whether or not CBD can reverse inflammatory responses in mice. It only took 10 days for the mice to show improvements in pain markers, enhanced motor skills, and overall relief in the symptoms of their condition.
Interestingly, there have been over 20,000 scientific studies on the health benefits of cannabinoids in different types of health conditions, many of them were related to pain.
CBD Oil for Injuries and Muscle Soreness
CBD can be inhaled, taken sublingually, orally, or administered topically.
When it comes to inflammatory pain, the best way to use CBD oil is to place it beneath the tongue and wait until it gets absorbed into the bloodstream through a special membrane in your mouth. It helps reduce the muscle inflammation that often troubles athletes after workouts.
Many people also use small doses of cad oil before exercising to improve their focus and enhance muscle endurance so they can go beyond their limits using natural resources.
If you've been injured and you're struggling with localized pain, consider applying a CBD cream. CBD easily absorbs into the skin, reaching the CB2 receptors in its deeper layers, and providing relief from inflammation.
CBD Oil for Migraines
Migraines are severe headaches that can last for 4–48 hours. The worst thing about migraines is that scientists still haven't discovered the exact cause of the problem. Recently, researchers have suggested that migraines may derive from a condition called, clinical Endocannabinoid deficiency."
Since CBD oil can naturally signal the Endocannabinoid System to produce more endocannabinoids, CBD could be a natural alternative to conventional prevention and treatment options, such as botox or painkillers.
How to Use CBD Oil for Pain
As mentioned, there are several ways to take CBD oil for pain. Here we briefly describe each form of CBD, focusing on their pros and cons so you can pick the best format for yourself.
CBD Oil Drops
What are CBD oil drops?
This is the most traditional form of CBD. CBD oil drops are made with a hemp extract and some sort of carrier oil — mostly hemp seed oil or MCT oil from coconut — for precise dosing and higher bioavailability. CBD oil comes in bottles that have convenient droppers attached to their top.
How to use CBD oil for pain
Use the dropper to measure out your dose of CBD and squeeze out the oil under your tongue. Hold it for about 30–60 seconds before swallowing
Pros & cons of using CBD oil for pain
Pros
Cons

Precise dosing
Fast absorption
Fast effects (15-20 minutes)
High bioavailability (35%)
Ease of use

Full-spectrum CBD oil may have an unpleasant, earthy taste
Not the most convenient way to take CBD
CBD Capsules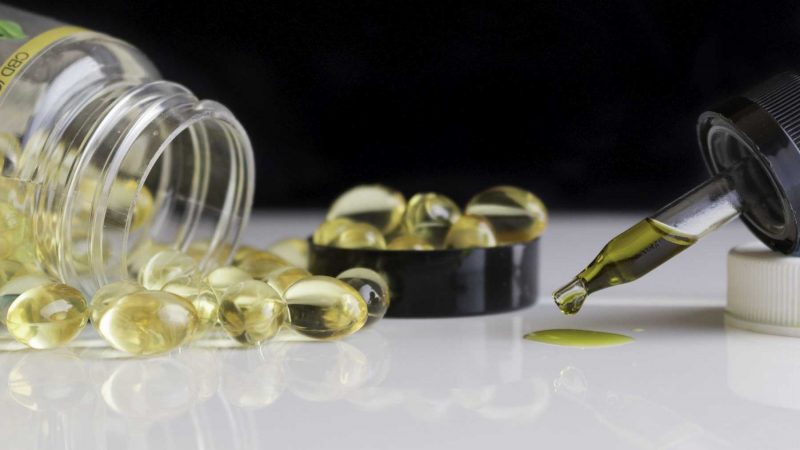 What are CBD capsules?
CBD capsules contain a hemp extract suspended in a carrier oil and covered in an easy-to-swallow soft gel shell. Each capsule comes with a pre-measured dose of CBD, making the supplementation easier than with CBD oil.
How to use CBD capsules for pain
You just take one capsule at a time, swallowing down with water.
Pros & cons of using CBD capsules for pain
Pros
Cons

Easy to dose
Convenient
Discreet
Don't require a dropper
No odor or flavor

Low bioavailability (up to 20%)
No flexibility in dosing
Delayed onset (up to 90 minutes)
CBD Topicals
CBD topicals are products that you put on your skin. Their role is to target localized problems on the body as well as to revitalize and protect the skin against environmental factors.
How to use CBD topicals for pain
Take a generous amount of your CBD cream and rub it onto the affected area.
Pros & cons of using CBD topicals for pain
Pros
Cons

The best form of CBD for localized pain
Often infused with other healthy ingredients (e.g. lavender, menthol)
Easy to use
Fast-acting relief
CBD Vapes
What are CBD vapes?
CBD vapes are products designed exclusively for vaporization. They range from CBD E-liquids to CBD dabs and dried hemp flowers. You must buy a vape pen or vaporizer to use this form of CBD.
How to use CBD vape oil for pain
You just inhale the vapor created by your CBD product through the vaporizer's mouthpiece. Once the vapor comes into your lungs, it absorbs into their tissues, reaching the bloodstream. From there, it interacts with the cannabinoids receptors in your Endocannabinoid system. CBD vapes combine the functionality of tinctures with the enjoyability of inhaled cannabis.
Pros & cons of using CBD oil for pain
Pros
Cons

Ease of use
Convenience
High bioavailability (56%)
Fast-acting relief
A healthier alternative to smoking
Discreet
Better aromas and flavors than from other products

High-quality vaping equipment can be expensive
Difficult learning curve
Not the best route of administration for all types of pain (e.g. gut pain)
What are the Side Effects of CBD Oil?
CBD has become so popular due to its extremely wide range of health benefits and high safety profile. In fact, CBD has a ridiculously short list of side effects, and it's tolerable even in doses as 1500 mg daily.
Even the WHO acknowledged CBD is entirely safe for consumption in 2017.
CBD offers the above benefits without any side effects linked to using traditional pain killers, such as addiction, hypertension, heart attack, stroke, ulcer, or liver failure.
Here's what might happen when you take too much CBD oil:
Dry mouth
Sedation
Dizziness
Diarrhea*
*Diarrhea isn't a direct side effect of CBD. It's rather a consequence of consuming too much oil at a time, meaning your body has to get rid of it sometime.
That being said, you should be aware of potential drug interactions with CBD oil. CBD engages with many types of drugs that are metabolized by the liver. This reaction is similar to how grapefruit juice interacts with certain drugs — both CBD oil and grapefruit juice mess with the same enzyme responsible for processing the active ingredients in those drugs.
If you're taking any analgesics, consult with your doctor to determine whether you can avoid those drug interactions.
Where to Buy CBD Oil?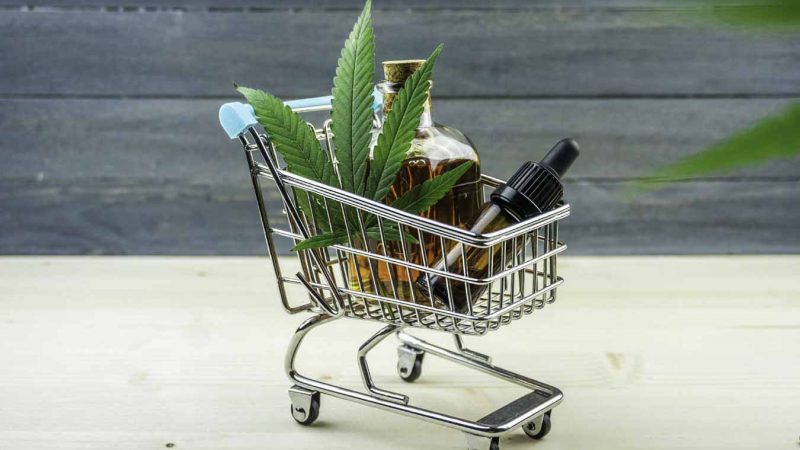 CBD oil is legal and widely available in the United States and in most countries across the world. Some countries have their own limits when it comes to the cannabinoid profile of CBD products. For example, Thailand has banned all forms of CBD except for isolate — but if you live in the USA or Canada, you have access to a whole world of different CBD products.
Looking for high-quality CBD oil for pain management? Here's where you can buy it:
Buying CBD Oil Near You
Buying CBD products locally is undoubtedly convenient. All you need to do is just walk into a store and grab a product you're looking for. You don't have to register an account, fill in shipping forms, etc. Moreover, you can ask the staff for recommendations based on their knowledge of using CBD oil for pain.
However, this is often easier said than done.
First off, products found in head shops and dispensaries are usually priced higher than those that you can find in online stores.
There's also a risk that your CBD oil had been improperly stored before arriving on the shelves, so it may not be as effective for your pain as it originally was.
Finally, it's not a wise move to rely solely on the knowledge of one person. You need to do serious research on a CBD company before you trust them with your money.
This brings us to a better way of buying CBD oil.
Buying CBD Oil Online
There's a good reason why most people buy CBD oil online.
Doing so gives you access to a wider range of products. You can compare different brands, check the prices of your favorite product in different sources, and benefit from loyalty programs or seasonal deals.
But more importantly, you can thoroughly research any company that sells CBD oil online. Read their mission statement, check how they make their products, ask for lab reports, and never believe any far-fetched claims. Companies like to brag about the quality of their products, but no marketing efforts can beat the legitimacy of the Certificate of Analysis from a third-party lab.
Now, let's take a look at the most important things to remember when buying CBD oil — both locally and online.
How to Buy CBD Oil? 5 Tips to Find a Trusted CBD Vendor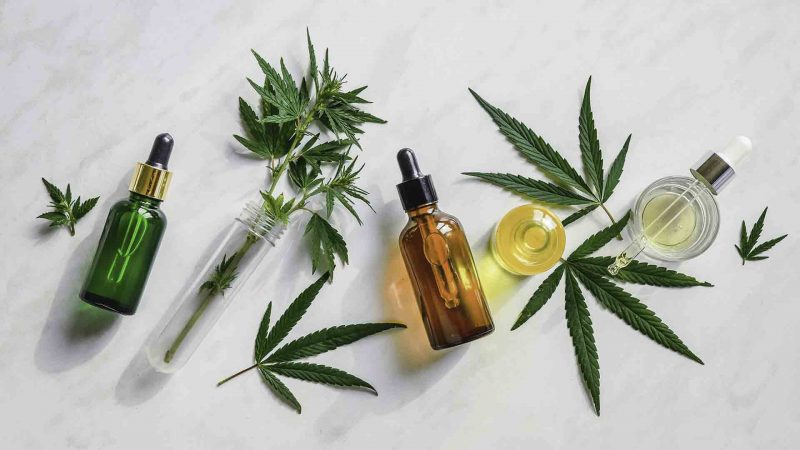 If you've never bought CBD oil for pain before, there's one thing you should know — there's a large degree of difference when it comes to the quality of CBD products.
No two CBD oils are made the same. Although the industry has finally established some quality standards for growing, manufacturing, and labeling hemp extracts, it's still easy for inexperienced customers to fall into the trap of buying "cheap CBD oil that cures everything."
Here's how to avoid getting ripped off:
1. Check the Hemp Source
Hemp is a bioaccumulator, meaning it absorbs everything from its environment. When planted and grown in polluted soil, the plant will draw the toxins from the soil instead of absorbing the nutrients. This, in turn, compromises the potency of CBD and leads to contamination.
Some companies refine their CBD oil after extraction to get rid of impurities. However, this happens at the cost of potency and overall quality of the end product.
Always buy from companies that use organically-grown hemp from local farmers. Such plants will always provide high levels of CBD without impurities and toxins.
2. Choose CO2-extracted CBD Oil
CO2 extraction uses atmospheric carbon dioxide to extract CBD and other valuable compounds from hemp under pressure. Companies use CO2 in its supercritical state; supercritical CO2 behaves both as liquid and gas as it runs through the chambers of the extractor, leaving behind a concentrated, viscous extract.
CO2 is the safest extraction method because it doesn't involve the use of toxic solvents like propane or butane. CO2-extracted CBD oils are clean, potent, and resemble the chemical profile of the original hemp plant.
3. Look for the "Low-THC" Stamp
Buying products with the "low-THC" stamp means that your product contains less than 0.3% THC and is federally legal. If you purchase a product without this stamp, you risk getting a mislabelled product.
4. Read 3rd-party Lab Reports
Looking for quality proof of your CBD oil?
Always ask for third-party lab reports.
A Certificate of Analysis contains a complex report on the analyzed sample in terms of its CBD potency, cannabinoid makeup, terpene profile, as well as potential pollutants, such as pesticides, fungicides, heavy metals, or mycotoxins.
If you can't find a Certificate of Analysis on a company's website, it's a clear sign they're not transparent and you shouldn't trust them.
5. Read Reviews from Other Customers
While anecdotal evidence is considered "statistically insignificant" for scientists, it's often the ace card for many CBD brands. Look for companies with a vocal community of customers to get a bigger picture of the company you want to buy CBD from. If you're trying a new brand that doesn't have many reviews online, you can read industry reviews or blogs with CBD oil rankings to see if they mention your company.
Final Thoughts

As CBD gains more recognition as a natural alternative to conventional pain treatment, scientists are publishing new studies on the health benefits of cannabinoids every month. Hopefully, experts will soon be able to map out the complex mechanism behind the analgesic nature of CBD and other cannabis derivatives to provide relief to those suffering from both acute and chronic pain of all types.
According to the current research, CBD oil can alter pain signaling through:
Reducing inflammation on several different levels
Protecting the body against oxidative damage
Relieving localized inflammation and muscle tension
Engaging with vanilloid receptors in the brain that regulate inflammatory pain transmission
All in all, CBD shows great promise as a natural and safe alternative to commonly prescribed analgesics. We hope that our guide has helped you understand why CBD is so versatile for pain management, and how to find a reliable supplier on the loosely regulated market.
Do you use CBD oil for pain? Where does it help you the most? Share your stories below in the comments!