Georgia's CBD market is growing at a very fast pace. There are tons of shops selling CBD oil and other hemp-derived products. Georgia also has a medical marijuana program that allows qualified patients to use high-CBD / low-THC marijuana products. The THC content in CBD oil in Georgia cannot exceed 5%.
However, the local law regarding CBD products in the state are a bit confusing. Despite being federally legal, it's technically against the state law to sell CBD in foods and drinks. But as long as your hemp CBD oil contains less than 0.3%, you're not going to share the fate of a 69-year-old grandma who was taken into custody at a Walt Disney World checkpoint because the security found a bottle of CBD oil with higher than accepted levels of THC.
Let's clear up the confusion about different cannabis laws in Georgia before we show you where to buy the best CBD oil there.
Is CBD Oil Legal in Georgia?
That depends on the source, as CBD can be extracted from both hemp and marijuana plants. Marijuana-derived CBD oil can produce psychoactive effects and is subject to different regulations than its hemp-derived counterpart.
Here's a brief overview of Georgia's laws surrounding cannabis.
Marijuana CBD Oil in Georgia
Georgia's medical marijuana program only allows qualified patients to buy and possess up to 20 fluid ounces of low-THC CBD oil. In order to qualify, you'll need to meet certain criteria.
Overall, there are 3 categories of people who can apply for a medical marijuana card: adults who suffer from one or more of the law-specified diseases, or legal guardians taking care of a minor child.
The list of qualifying conditions includes:
Autism spectrum disorder
Amyotrophic lateral sclerosis (ALS)
Crohn's disease
Cancer
Intractable pain
Mitochondrial diseases
Parkinson's disease and Alzheimer's disease
Post-Traumatic Stress Disorder (PTSD)
The application process begins with the physician making an interview with you and giving their diagnosis. There are certain forms you'll be asked to fill. The first one is a waiver form for both you and your doctor; the second one includes issuing a certification by the physician.
The standard fee for the card is about $25. Your card will be valid for two years from the date it's been handed to you. The expiration date will be printed in front of the card.
Hemp CBD Oil in Georgia
Similar to the other 49 states, CBD hemp oil is legal in Georgia as long as it contains 0.3% THC or less. You can legally buy, sell, possess, consume, and transport CBD hemp products. That's because such low levels of THC aren't capable of producing psychoactive effects.
Buying CBD oil in Georgia is quite easy if you know how to tell the difference between good- and bad-quality products. And even if you don't live near any CBD store, you just open your web browser and search for CBD oil online.
Where to Buy CBD Oil in Georgia?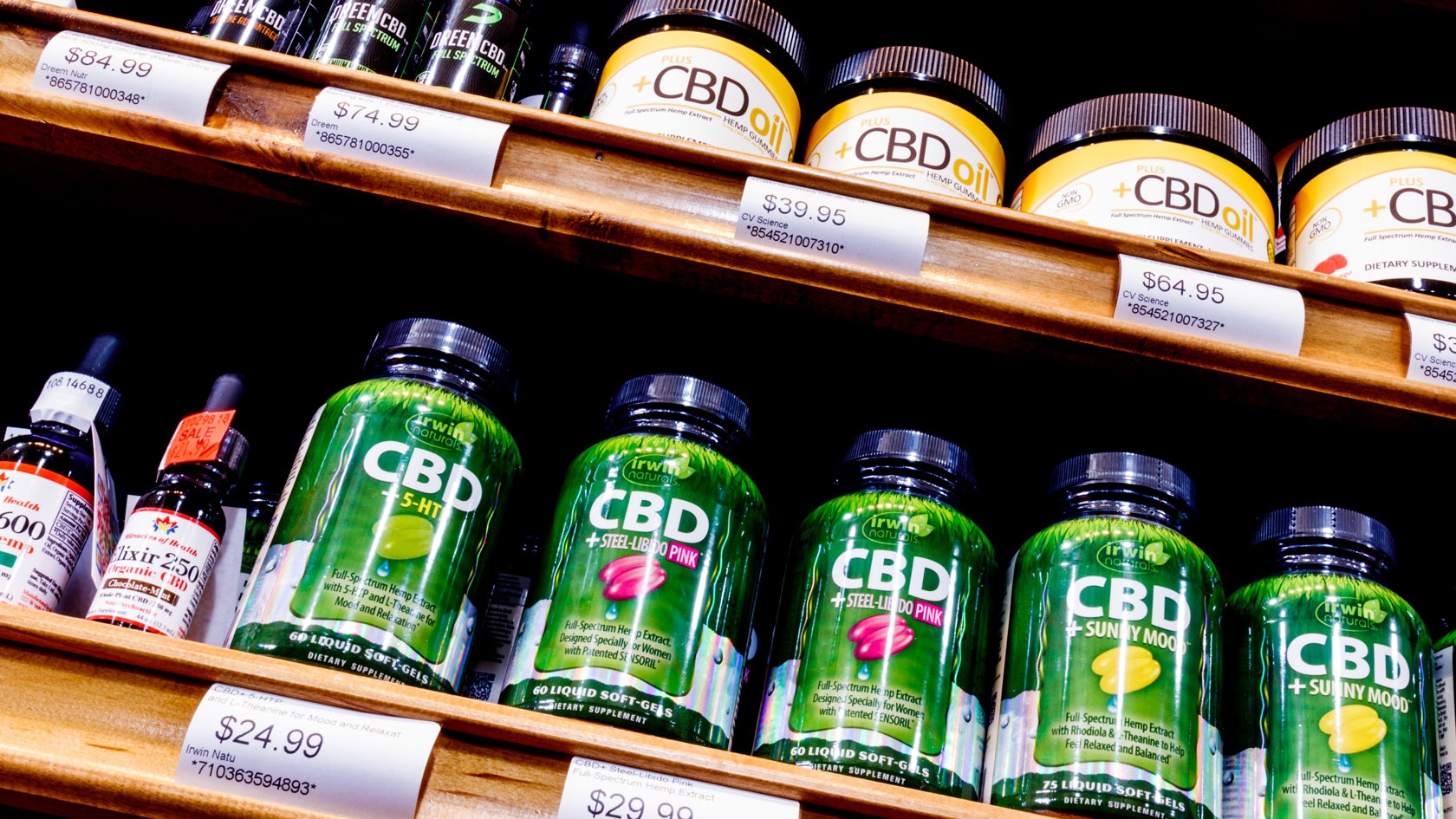 As mentioned, CBD oil is widely available throughout Georgia. You can find it both locally and online. Here we share more details on your options:
Buying CBD Oil from Georgia's Head Shops and CBD Stores
There are plenty of CBD shops in Georgia, with the largest concentrations of vendors located in North Georgia. As the laws surrounding cannabis are changing, we may soon expect more businesses to open throughout the state.
Best CBD Oil Shops in Atlanta
| | |
| --- | --- |
| Name | Address |
| Sam's Paradise Vape | 3380 Sunset Ave, Hapeville, GA 30354 |
| The Fog Lounge Vape Shop | 3362 Chamblee Tucker Rd, Chamblee, GA 30341 |
| Vape Central | 3350 Chamblee Tucker Rd, Atlanta, GA 30341 |
Best CBD Oil Shops in Roswell and Alpharetta
| | |
| --- | --- |
| Name | Address |
| Haze Vaporizers | 1425 Market Blvd, Roswell, GA 30076 |
| Your CBD Store | 555 S Atlanta St a200, Roswell, GA 30075 |
| Alpha Smoke | 221 S Main St, Alpharetta, GA 30009 |
Best CBD Oil Shops in Cumming
| | |
| --- | --- |
| Name | Address |
| Vapors Emporium | 655 Atlanta Hwy, Cumming, GA 30040 |
Best CBD Oil Shops in Lawrenceville
| | |
| --- | --- |
| Name | Address |
| Vape Cabin – Smoke Shop & Hookah Lounge | 1956 Duluth Hwy, Lawrenceville, GA 30043 |
Buying CBD Oil Online in Georgia
The majority of CBD stuff is sold online. When buying your CBD oil online, you have access to a wider range of products without having to bounce between one head shop and another.
Browsing through different CBD products in the comfort of your home is not only easier but also gives you better deals for your CBD oil. Many online vendors have special discounts for first-time customers, seasonal deals, exclusive perks for customers, and loyalty points that you can exchange for a free purchase if you get enough of them.
It's also easier to research your potential supplier. There's a large degree of difference when it comes to the quality of CBD oil, and since the FDA doesn't regulate hemp products, some companies take advantage of this fact, selling mislabelled CBD oil with no quality proof whatsoever.
A reputable CBD company should:
Make its CBD products from organic hemp plants
Use supercritical CO2 for extraction
Send their products to 3rd-party laboratories for content analysis
Display reports from those lab tests on its website
Sell mostly full-spectrum CBD oil
Not make any far-reaching claims that could state something that hasn't been shown by studies on CBD
Organic hemp is important because hemp plants tend to absorb everything from the soil they're grown in. If you don't want any impurities in your CBD oil — such as mycotoxins, heavy metals, pesticides, and residual solvents — make sure your hemp comes from local farms that use organic growing practices. Such crops yield clean and potent extracts.
CO2 extraction is the golden standard for making CBD oils. The pressurized CO2 changes its state between gas and liquid, leaving behind a cold liquid extract full of cannabinoids, terpenes, and essential oils.
Every company out there can send their products to a third-party laboratory to test its potency and purity. These laboratories analyze the cannabinoid content of the sample and its terpene profile. They also search for potential contaminants in the end product. Lab reports are the only way to make sure that you're getting exactly what you're buying because they state sheer facts, not just marketing claims.
Unless you're subject to regular drug testing, opt for full-spectrum products. They contain not only CBD but also other non-psychoactive cannabinoids, as well as terpenes and naturally occurring oils in the plant. These compounds create synergistic effects that increase the efficacy of CBD oil. In simple terms, whole-plant extracts require you to take less CBD than isolates to achieve similar effects.
2022 News About CBD Laws in Georgia
Georgia is one of those states where CBD laws can get you confused. While the use of hemp-derived CBD oil is perfectly legal, using CBD oil in food and dietary supplements is prohibited by the law.
That's because Georgia's Department of Agriculture's Food Safety Division acts in accordance with the Food Drug Cosmetic Act. The legislation states that adding hemp into animal food, supplements, and human food makes the product adulterated.
The lawmakers in Georgia can't do anything about it unless the FDA changes their approach towards cannabis products. Currently, the Department of Agriculture is working on drafting CBD laws regarding hemp cultivation and processing to come up with better regulations.
There's currently a marijuana legalization initiative prepared on the 2022 ballot, so let's keep our fingers crossed for Georgia's voters!