Massachusetts is one of the pioneer states in the national legalization movement. First recreational cannabis dispensaries began to open in mid-2018 and the market is thriving just as well as the local CBD industry.
Speaking of which, Massachusetts has one of the fastest-growing hemp CBD markets in the country, joining leaders like California, Colorado, and Florida. The demand for hemp and marijuana is high.
If you want to buy CBD oil in Massachusetts, the best region to buy it is hands down the Greater Boston Area. Nevertheless, if you're somewhere in Natick, Georgetown, Franklin, or East Bridgewater, there are plenty of great spots to purchase CBD oil as well.
In this article, we'll give you a list of the best CBD oil stores in Massachusetts, and if you're more of an online shopper, we also have an online buyer's guide prepared for you.
Let's get started!
Is CBD Oil Legal in Massachusetts?
Massachusetts is one of those states where you don't need to split CBD oil between marijuana and hemp for legal sake. Both plants are legal under the state's law.
However, regulations around these two sources of CBD oil are different in Massachusetts, so it's good to know what you can and cannot do when it comes to hemp and marijuana-derived products.
Marijuana CBD Oil in Massachusetts
Massachusetts decriminalized marijuana in 2008, removing penalties for possession to a mere misdemeanor fine. In 2012, voters in Massachusetts followed through and decided to legalize marijuana statewide — the act went into effect in late 2016.
Adults aged 21 and over can buy and possess up to 1 ounce of marijuana or have 10 ounces at home. Cannabis can be grown at home or purchased in one of the state-licensed dispensaries. If you're a medical marijuana patient, you can buy up to 2 ounces of weed.
Hemp CBD Oil in Massachusetts
In 2018, the US government signed the amended Farm Bill into law, removing hemp from the Schedule I of the Controlled Substances Act and legalizing it on the federal level. Now, hemp-derived products are widely available nationwide. States can either adapt to the new law or introduce their own regulations for hemp. In Massachusetts, CBD oil is unconditionally legal as long as it contains less than 0.3% THC per volume.
Where to Buy CBD Oil in Massachusetts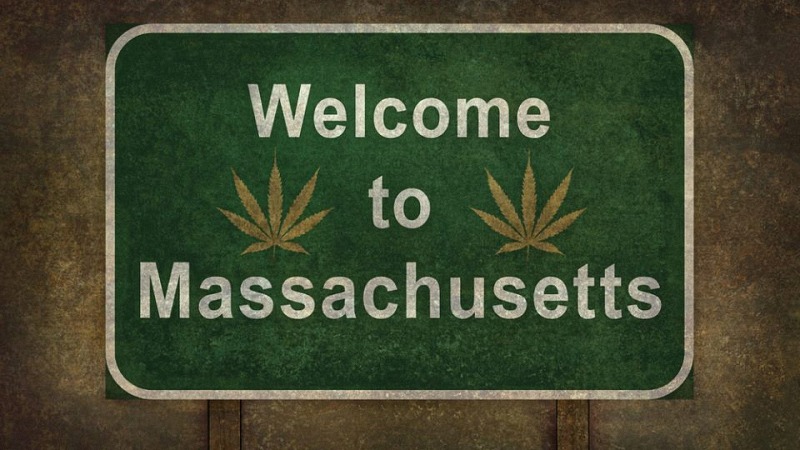 With such a booming market, Massachusetts is a great place for everybody seeking high-quality cannabis products. Cannabis consumers can choose from plenty of different CBD formats, including tinctures, capsules, edibles, vapes, and topicals.
If there's a CBD oil store near you, you can see what they have in stock. You can always do some research on the dispensary by reading online reviews. Many dispensaries hire knowledgeable budtenders that are passionate about hemp and marijuana, so you may find their presence useful if this is your first time buying CBD oil in Massachusetts.
Where to Buy CBD Oil Near Me in Massachusetts
There are plenty of premium CBD stores in Massachusetts, with the highest concentrations of vendors located in the Greater Boston Area. As cannabis legalization gains momentum across the states, we can soon expect more dispensaries to open statewide.
Here are the best shops with CBD oil in Massachusetts:
Best CBD Oil Shops in Greater Boston Area
| | |
| --- | --- |
| Name | Address |
| CBD American Shaman | 227 Newbury St, Boston, MA 02116 |
| Cambridge Naturals | 23 White St, Cambridge, MA 02140 |
| New England Treatment Access | 60 Washington St, Brookline, MA 02445 |
| City Smoke Shop | 449 Washington St, Unit A, Boston, MA 02108 |
Best CBD Oil Shops in Natick
| | |
| --- | --- |
| Name | Address |
| Wicked Chronic | 185 Worcester St, Natick, MA 01760 |
Best CBD Oil Shops in Franklin
| | |
| --- | --- |
| Name | Address |
| Franklin Smoke Shop | 24 E Central St, Franklin, MA 02038 |
Best CBD Oil Shops in East Bridgewater
| | |
| --- | --- |
| Name | Address |
| Vape Solutions | 687 N Bedford St, East Bridgewater, MA 02333 |
Best CBD Oil Shops in Georgetown
| | |
| --- | --- |
| Name | Address |
| Healthy Pharms | 401 E Main St, Georgetown, MA 01833 |
Why You Should Consider Buying CBD Oil Online in Massachusetts
The best way to buy your CBD oil in Massachusetts is to do it online. Most CBD stuff is sold this way, so the obvious advantage is a wider range of products to choose from. There's no need to bounce between the stores to find the CBD format you're looking for — everything is in one place.
Another benefit of buying CBD online is the price. What you find in dispensaries in head shops is often sold for 3 times the price you would pay for a product purchased online. Not only that, but online vendors offer seasonal deals and loyalty programs for returning customers, allowing them to save money on each purchase.
It's also easier to research your potential vendor. You can check their website, read online reviews, and ask for third-party lab reports to confirm the product's advertised potency.
How to Buy CBD Oil Online
No two CBD oils are made the same. In fact, there's a large degree of difference when it comes to the quality of commercially available products. Companies get their hemp from different sources, use different extraction methods, and have their own transparency standards.
It's important that you can tell the difference between well and poorly manufactured CBD oil, so let's briefly discuss the key things you should ask yourself:
1. Is it Organic Hemp?
Hemp plants are bioaccumulators. In other words, they absorb everything from their environment. When grown in infertile and polluted soil, the seeds will grow into weak plants with little to no CBD and lots of contaminants. But when you cultivate hemp in an organic environment without using artificial growth boosters and pesticides, it will grow clean, CBD-rich flowers — something that's paramount for the quality of your CBD oil. Always buy from companies who use organic hemp in their extracts.
2. Is it Extracted With CO2?
CO2 is the golden standard for all cannabis extractions. This method uses pressurized carbon dioxide as a solvent — although CO2 isn't a solvent per se — changing its state from gas to liquid during the process. The end product is a cold, liquid extract with high concentrations of cannabinoids, terpenes, flavonoids, and other hemp compounds. Unlike butane or propane extraction, CO2 doesn't leave toxic solvent residues, so it's much safer in terms of manufacturing.
3. Is it Lab Tested?
Every company has an option to send a sample of their product to a third-party laboratory for content analysis. These laboratories analyze the cannabinoid profile of the extract and look for potential contaminants in the end product. Third-party lab reports are a surefire way to prove the quality and purity of your CBD oil. Most reputable brands display these reports on their websites, some send them to customers via email upon request. Untested products pose danger to your health and should be avoided at all cost.
Final Thoughts on Buying CBD Oil in Massachusetts
Massachusetts is home to some high-quality CBD brands and there are many CBD oil stores there, especially in the Greater Boston Area. With progressive and forward-thinking policies around cannabis, the state is becoming the leader in the east-coast marijuana legalization.
For those seeking the benefits of CBD oil without getting high, Massachusetts offers one of the best-developed markets in the US, with many local vendors and online retailers selling high-quality products to conscious customers.
Where do you buy your CBD oil in Massachusetts? Do you have a list of favorite CBD oil shops or online stores? Give us a shout in the comments below!