If you want to find high-quality CBD oil in Indiana, this article has everything you're looking for. Here, we'll explain the legal status of CBD in the state and then point you out in the direction of a few reliable stores that sell premium CBD products.
As the CBD industry continues to grow, more businesses are looking to cash in on the booming market. This means that there's an abundance of different CBD brands, many of which sell mediocre to low-quality CBD oil. There's a lot of fake and sometimes dangerous products being sold locally.
Your best option for finding legal CBD oil in Indiana is to purchase them online, but they're also widely available over the counter.
Read on to examine the local laws regarding cannabis products in Indiana!
Is CBD Oil Legal in Indiana?
That depends on the source of CBD.
CBD is a natural compound unique to the cannabis plant. It can be extracted from both hemp and marijuana.
While hemp was federally legalized in 2018, marijuana is still a Schedule I substance, meaning it may be legal in certain states, but the federal law bans the possession, consumption, and sales of marijuana and marijuana-derived products.
What does the cannabis market look like in Indiana?
Here we explain the local laws in detail.
Legal Status of Marijuana CBD Oil in Indiana
Indiana has some of the strictest marijuana laws in the United States. If caught in possession of psychoactive cannabis in the Hoosier State, you could face heavy fines plus some time in jail.
The severity of the punishment depends on how much marijuana you've been caught with.
Being caught with less than 30 grams of marijuana flower is a misdemeanor punishable with a fine of $5,000 and a year in jail.
Anything above the 30-gram mark or another drug conviction is considered a felony and could land you into jail for three years on top of a $10,000 fine.
It's also illegal to possess paraphernalia such as pipes and bongs. When you're caught with drug paraphernalia, it can add up to six months in jail and a $10,000 fine aside from your other punishments.
Not to mention that you will be taxed with $3.50 on every gram of marijuana that you're caught with because technically, the sale of marijuana is taxed by the Indiana Government.
Some circumstances allow law enforcement to turn a simple possession charge into several combined fines and jail sentences.
Long story short, don't get caught with weed in Indiana, even if it's marijuana-derived CBD oil.
What About Marijuana CBD Oil for Medical Use? Is It Legal in Indiana?
As mentioned, Indiana has some of the most backward laws with regard to cannabis. Although there have been several attempts to legalize marijuana for medicinal uses, no form of marijuana is legal in the state.
However, this may soon change.
According to Indianapolis Monthly, the house quietly passed a bill that encourages research on the effects of legalizing medical marijuana. Although this doesn't point toward any significant changes in that matter, there's a chance that Indiana may be on its way to legalizing medical weed.
Fun fact: a man named Bill Levin founded the First Church of Cannabis in 2015 and sued the state of Indiana, claiming that his religious freedoms are being infringed by Indiana's marijuana laws. Unfortunately, Bill lost the lawsuit.
Hemp CBD Oil in Indiana: Legal Status & Where to Buy It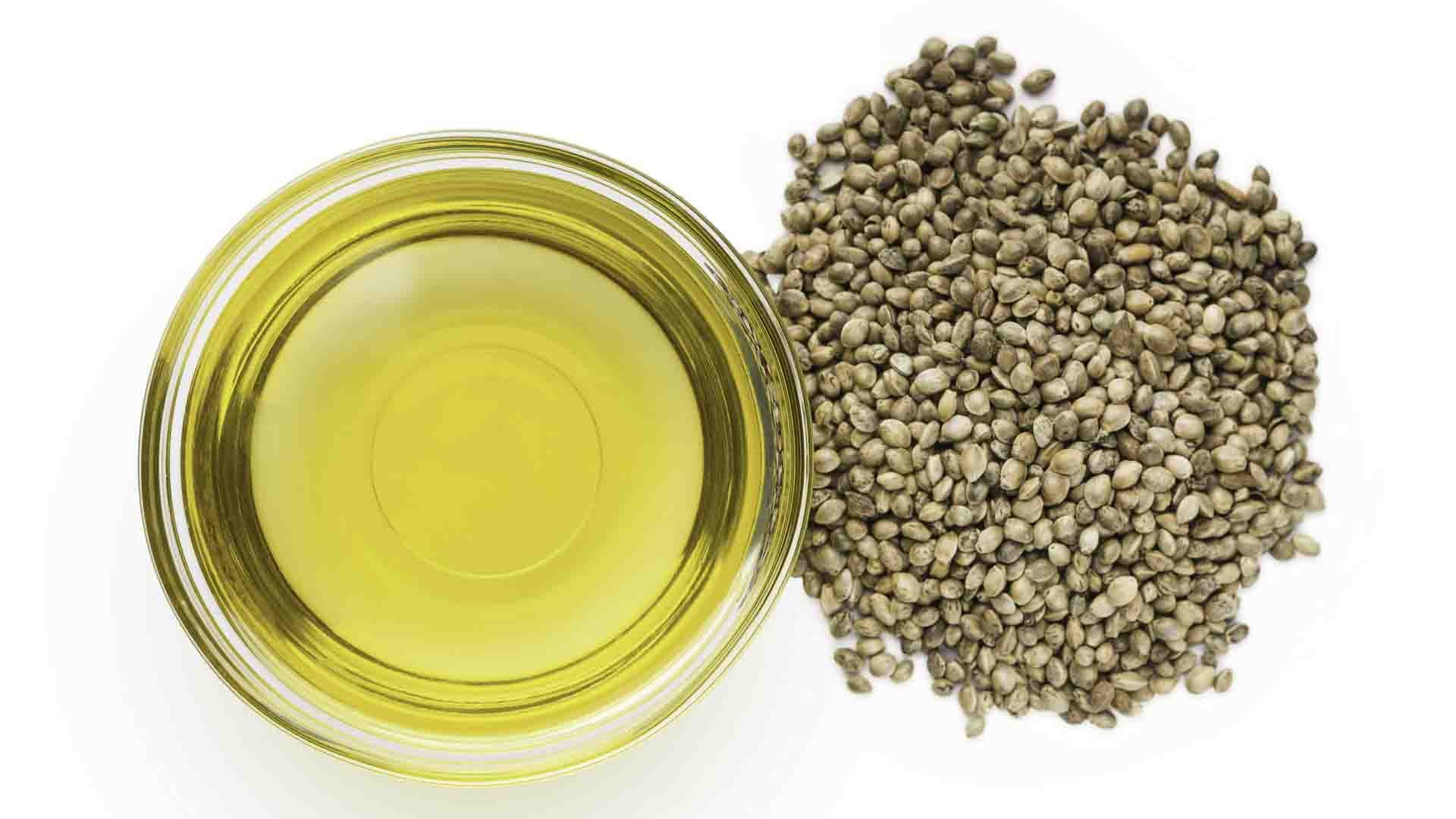 Hemp was legalized nationwide when President Trump signed the 2018 Farm Bill into law. The federal government classifies hemp as an agricultural crop; hemp products are now legal in all 50 states and are widely available over the counter in head shops, dispensaries, and online stores.
This means that you can legally buy CBD oil in Indiana as long as it contains less than 0.3% of THC.
Anything above that THC content is treated as if it were marijuana under the law.
As with many federal regulations, states can either adapt to the new Farm Bill or challenge it with their own restrictions on hemp and CBD.
In March 2018, Governor Eric Holcomb signed State Enrolled Act 52, officially allowing Indiana residents to buy, sell, and possess CBD as long as it comes from hemp.
So long story short, Indiana followed the new federal lawsuit.
In the next section, we'll discuss the best ways to protect yourself from sketchy companies and always make well thought out decisions when it comes to CBD oil.
How to Buy CBD Oil in Indiana
The market of CBD is still loosely regulated. A lot of fly-by-night businesses are pouncing on the chance to make quick cash by selling low-quality and sometimes dangerous products. The best way to protect yourself against those companies is to become an informed customer.
3 Things to know before you buy CBD oil (online and locally)
CBD is a versatile supplement that can improve your overall health. However, it's not a miracle cure for all your problems. Don't purchase products from companies claiming that CBD will cure or heal anything. This isn't how CBD works. CBD oil can help you recover from many serious health concerns, but it doesn't mean it will give you superpowers.
Any reliable CBD brand will be able to provide reports from a third-party laboratory for its products. Third-party lab reports show the CBD potency in the end product, its cannabinoid and terpene profile, and tells if the product passed the tests for contaminants. Always make sure that your CBD oil has been tested in an independent laboratory.
If your CBD products are made using CO2 extraction, it's a good sign of a quality product. CO2 extraction doesn't require any additional heat or solvents, which helps keep your CBD pure and close to the original plant in terms of its chemical makeup.
Following this advice will help you distinguish between trustworthy companies and opportunists.
Now, let's explore your options for finding high-quality CBD oil in Indiana.
Online Stores
The easiest way to find quality CBD oil in Indiana is through a trusted online store. Browsing products online gives you valuable details that may be difficult to find when you shop for CBD locally.
Buying CBD online allows you to cut out the middleman. This means that when you purchase CBD oil from an online store, you can count on better price deals and discounts than at local stores. That's because dispensaries and head shops have expenses that the owners of online stores can avoid, such as rents and transportation costs.
Moreover, it's easier to do your research on a company before you buy CBD oil from them. CBD brands like to talk about their farming practices, how they extract their CBD, etc. If you can't find any information about them, you should look for CBD oil somewhere else because the company likely has something to hide.
You can also ask for third-party lab reports. They should be available on the company's website and attached to every product listed for sale.
Finally, shopping for CBD online gives you access to a greater number of products. Some very creative and entrepreneurial aficionados have entered the CBD market over the last few years, providing formats like vape oils, creams, lotions, suppositories, and even pet treats.
These are just a few reasons why it's better to shop for CBD through a trustworthy online store.
Nevertheless, if you're new to the CBD industry and want to look for CBD oil somewhere near you, you shouldn't have too much trouble finding a reliable vendor in Indiana.
In the next section, we've included a list of stores that may sell CBD in the state.
Check out the ranking below.
Best CBD Oil Stores in Indiana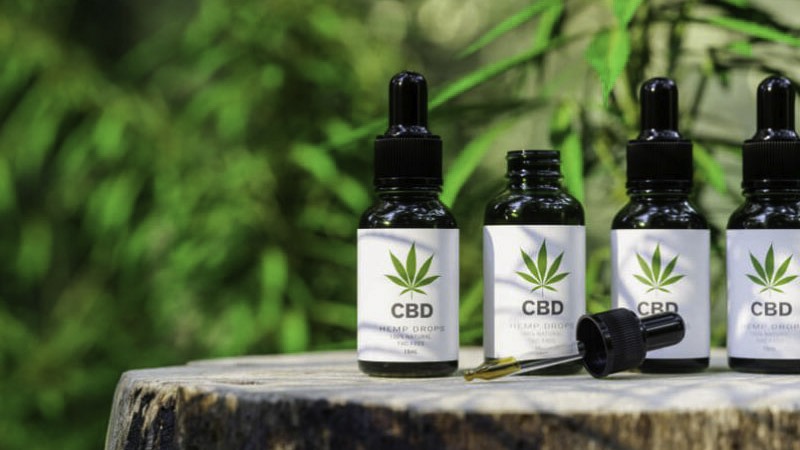 From Indianapolis to Evansville, Indiana has a fast-growing CBD market, chasing the tails of the industry's leaders like New York or California.
Here we list the best CBD oil shops in Indiana:
Best CBD Oil Stores in Indianapolis
| | |
| --- | --- |
| Name | Address |
| Higher Life CBD Dispensary | 901 N Pennsylvania St, Indianapolis, IN 46204 |
| 20 Past 4 and More | 3433 Madison Ave, Indianapolis, IN 46227 |
| CBD & Vape | 6920 Eagle Highlands Way #700b, Indianapolis, IN 46254 |
| Dragon Smoke & Vape Shop | 10535 E Washington St, Indianapolis, IN 46229 |
| Happy Daze Smoke Shop | 6450 W 10th St STE 2, Indianapolis, IN 46214 |
Best CBD Oil Stores in Fort Wayne
| | |
| --- | --- |
| Name | Address |
| CBD Store of Fort Wayne | 2629 N Clinton St, Fort Wayne, IN 46805 |
Best CBD Oil Stores in Bloomington
| | |
| --- | --- |
| Name | Address |
| B-Town Botanicals Hydroponics & CBD | 339 E Winslow Rd, Bloomington, IN 47401 |
| Bell Family Dispensary LLC CBD Oil | 5595 W State Rd 46, Bloomington, IN 47404 |
Best CBD Oil Stores in South Bend
| | |
| --- | --- |
| Name | Address |
| Vape & Smoke South Bend | 1404 N Ironwood Rd, South Bend, IN 46635 |
Final Notes on Buying CBD Oil in Indiana
Although marijuana-derived CBD oil isn't legal in Indiana, CBD products from hemp are widely available throughout the state, both locally and online. You shouldn't have any problems tracking down a reputable supplier for your CBD supplementation in the state.
Remember that your CBD oil should contain 0.3% THC or less. Such products are protected under State Enrolled Act 52 because they're made from industrial hemp. Anything above that limit is treated according to Indiana's marijuana law.
How do you buy CBD oil in Indiana? Share your thoughts in the comments!