Understanding local laws will help you buy CBD legally in South Carolina. Similar to the other Southern States, South Carolina is moving relatively slow when it comes to marijuana law reform. But is CBD oil from hemp legal there? Where should you look for the best CBD products locally and online? This article explains everything.
As the demand for CBD increases in every US state, more businesses are entering the market. However, not all of these businesses are following the already loose regulations the industry has managed to work out.
If you want to purchase high-quality CBD products in South Carolina, you're in the right place.
But first, let's talk about the legal status of CBD in this state.
Is CBD Oil Legal in South Carolina?
The legal status of CBD oil in South Carolina depends on its source.
CBD can be extracted from hemp and marijuana, both of which fall under different regulations.
Hemp is federally legal because the 2018 Farm Bill removed it from the list of controlled substances and classified it as an agricultural commodity. Hemp CBD products are legal and widely available over the counter along with other health supplements and novel food.
Marijuana is still a schedule 1 substance according to the Controlled Substances Act. On the federal level, it's illegal to possess, consume, or sell marijuana and any violation of the federal law can lead to hefty fines and jail time.
Let's see how South Carolina treats both plants.
Legal Status of Marijuana CBD Oil in South Carolina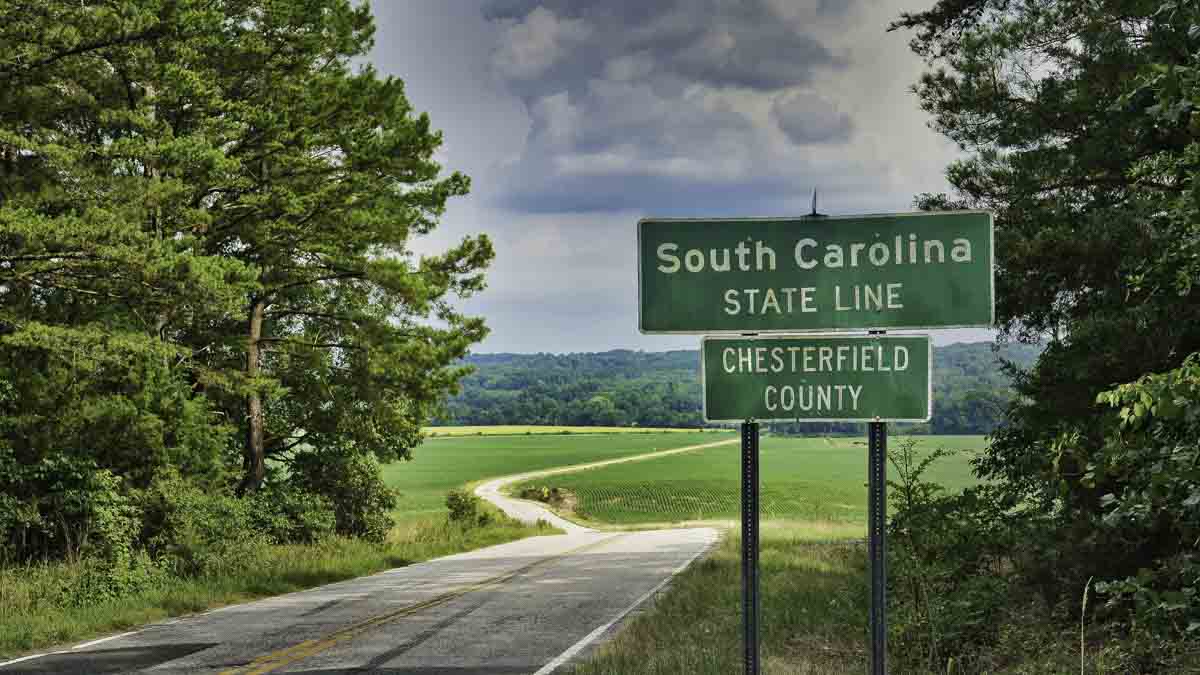 Unfortunately, South Carolina is way behind states like California or Colorado. In fact, it has some of the strictest marijuana laws in the country. Marijuana is currently illegal for both medical and recreational use.
Penalties for Marijuana Possession in South Carolina
Getting caught with marijuana-derived CBD oil can get you into serious trouble in South Carolina. Even possession of small amounts can result in jail time, financial fines, and a criminal record.
When you're caught with weed for the first time, the police will take it as a first offense, and you could face a $200 fine on top of six months in jail. Any offense after your first criminal record may result in a year in prison and a $1000 fine.
Selling marijuana is illegal in South Carolina and severely punishable. As an immediate felony, being caught selling marijuana means serving up to 5 years in prison and paying a $5000 fine.
Similar sentences apply to those who grow marijuana in the state.
These punishments are quite common for southern states like South Carolina. To date, the local authorities haven't made any significant efforts to legalize marijuana for, at least, medical purposes. The state only has a very limited medical CBD program.
Medical Marijuana CBD Oil
In 2014, South Carolina introduced a limited medical CBD program, allowing qualifying patients to access limited-THC-content CBD oil.
Governor Nikki Haley signed Bill 1035 known as Julian's Law, which made it legal for children with severe epilepsy to use CBD. The bill also established a research program at the University of South Carolina to study the effects of CBD on epileptic patients.
Under Julian's Law, the medical-grade CBD must contain 0.9% THC or less. Anything above that content is treated by the police as marijuana possession.
Here's how to qualify for the CBD treatment in South Carolina:
You must be suffering from Dravet Syndrome or Lennox-Gastaut Syndrome, or any other type of intractable epilepsy
You should try at least one conventional form of therapy before applying for a recommendation
You must receive a recommendation from a doctor of osteopathy or physician licensed by the South Carolina Board of Medical Examiners.
You can't possess forms of cannabis that contain less than 98% CBD and more than 0.9% THC
As you can see, getting your hands on medical CBD in South Carolina is pretty difficult.
Currently, the state lawmakers are creating a bill known as The Compassionate Care Act. The new law would expand the current Julian's Law, leading to a regulated medical marijuana system.
What's the Difference Between CBD Oil from Hemp and Marijuana?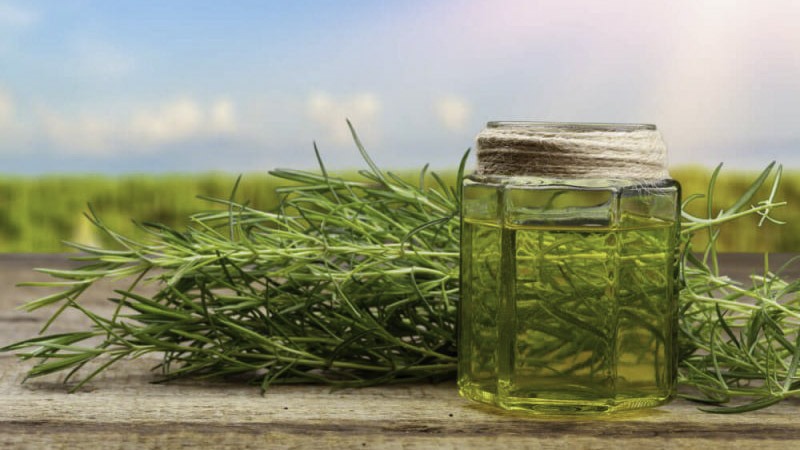 CBD is the same compound no matter the source. However, CBD oil from hemp has a different cannabinoid profile than marijuana, hence the difference in their legality.
CBD oil from marijuana usually has higher levels of THC than federally accepted. Marijuana-derived products can produce psychoactive effects and thus are illegal under the South Carolina law.
On the other hand, industrial hemp plants only contain 0.3% THC, which isn't enough to get you high.
Which brings us to the next question.
Is Hemp CBD Oil Legal in South Carolina?
President Trump passed the amended Farm Bill in 2018, officially removing hemp from the list of controlled substances. Hemp-derived CBD products are now legal in all 50 states.
Although individual states can place their own limits on hemp and CBD extracts, South Carolina has decided to follow the new federal regulations. The CBD industry in South Carolina is growing at a fast pace, with new suppliers popping up each month.
Now, how can you tell the difference between high-quality and poor-quality CBD oil? And where to buy the best CBD oil in South Carolina?
Here's our buyer's guide.
How to Buy CBD Oil in South Carolina?
CBD products are sold all over South Carolina; they're available over the counter in head shops, natural health outlets, and vape stores.
However, given the loose regulations in the industry, it can be difficult to find a reliable CBD oil supplier. With so many products on the market, new users are overwhelmed and often end up making uninformed decisions.
If you want to purchase high-quality CBD every time, we always recommend buying online, where you can easily research the company and its products.
Below you'll find a few smart tips on buying CBD oil in South Carolina.
Tips on Finding High-Quality CBD Products in South Carolina
Before you trust a CBD supplier with your money, take a moment to research their products and learn as much about them as possible.
According to the Journal of Regulatory Science, many in-store CBD products contain no CBD at all. In some cases, they found potentially dangerous additives, such as solvents and pesticides.
Follow these steps to protect yourself from shady CBD companies:
Check if the company provides third-party lab reports for its products. This is the best way to make sure you're buying a high-quality product. Third-party laboratories can test the potency of CBD oil and find foreign materials and additives such as pesticides or mycotoxins. If a company doesn't show lab reports — even after you reach out to them — you should look elsewhere.
Avoid CBD brands that make sketchy claims. If a company claims that CBD will cure every medical condition, you shouldn't trust it. There's a high chance that this supplier is trying to make a quick buck off of the unaware customer. CBD is a great tool for improving one's well being, but it won't cure any diseases.
Choose full-spectrum CBD. CBD on its own is a great compound. However, CBD oil produced using the whole plant captures other beneficial cannabinoids, terpenes, and flavonoids — all of which enhance the efficacy of CBD. This concept is known as "the entourage effect."
Only buy extracts that have been made using CO2. Pressurized carbon dioxide is the best solvent for making CBD products. It doesn't require any additional heat, which protects the more volatile cannabinoids and terpenes. It also doesn't need the help of hydrocarbon solvents, so you can be sure that your CBD oil is not only potent but also clean.
Always check the THC content of your CBD oil. There are many mislabelled products being sold on the market. The THC content of your CBD oil is more about protecting yourself from the law and less about quality. In states like South Carolina, getting caught with a product that exceeds the legal THC limit can get you into much trouble.
In the next section, we'll focus on the best places to buy legal CBD oil in South Carolina. Use these guidelines to set yourself on the right path to finding a trustworthy CBD brand.
Where to Buy CBD Oil in South Carolina?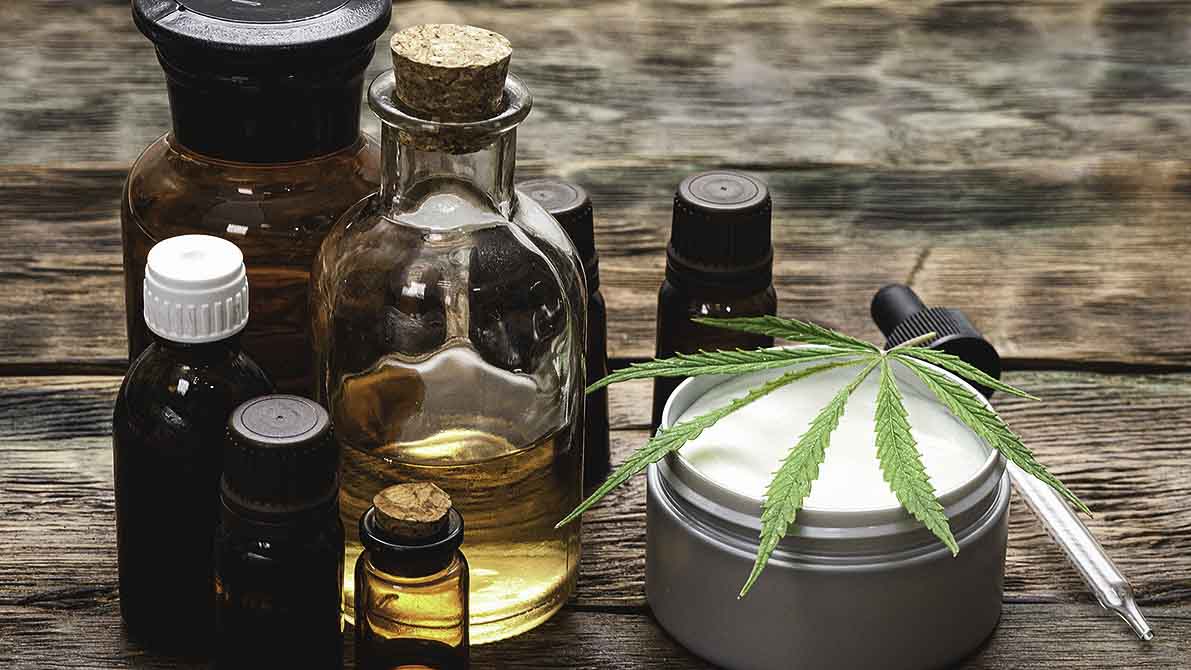 Despite its strict laws surrounding marijuana, CBD products from hemp are legal throughout South Carolina. New CBD stores are popping up every month, so you shouldn't have problems finding CBD oil somewhere near you. However, if there are no CBD retailers in your neighborhood, the best way to buy CBD oil is through an online store.
Here we share a few words on each source of CBD:
Online Stores
Online CBD stores are the easiest and fastest way to purchase high-quality CBD oil in South Carolina.
Making online purchases allows you to easily check the source of your oil and review its product roots to branches. Not only that, but you can also take advantage of bulk-purchase packages and lower pricing that you probably won't find in local stores. Shopping online helps you avoid the middleman by ordering right from the source. This way, the supplier can pass on savings to its customers in the form of special deals and loyalty programs.
Buying CBD oil locally can be hugely time-consuming given the necessity to drive around town to find the right product for your needs. Still, if you want to find high-quality CBD oil near you in South Carolina, take a look at our recommendations to find the best vendors in your city.
Local CBD Stores in South Carolina
The highest chance that you'll find high-quality CBD products locally is through a vape store. However, you might be able to find CBD oil and other traditional forms of CBD in drug stores, natural health outlets, and head shops.
Best CBD Stores in Charleston
| | |
| --- | --- |
| Name | Address |
| Herbal Passion, LLC | 845 Savannah Hwy, Charleston, SC 29407 |
| Ecig Charleston | 1836 Ashley River Rd, Charleston, SC 29407 |
| PostNet | 2245-C, Ashley Crossing Dr, Charleston, SC 29414 |
Best CBD Stores in Myrtle Beach
| | |
| --- | --- |
| Name | Address |
| Purple Haze Smoke Shop | 704 Seaboard St G, Myrtle Beach, SC 29588 |
| Blue Smoke Shop | 6703 N Kings Hwy, Myrtle Beach, SC 29572 |
| iPUFF Smoke and Vape | 2290 S Kings Hwy A, Myrtle Beach, SC 29577 |
| Coastal Green Wellness | 2954 Howard Ave B, Myrtle Beach, SC 29577 |
| The Happy Glass Company | 606 Seaboard Street #B, Myrtle Beach, SC 29577 |
| AVAIL Vapor – Northwood Plaza | Northwood Plaza, 7703 N Kings Hwy, Myrtle Beach, SC 29572 |
| VaVaVape | 6513, 704 Seaboard St unit f, Myrtle Beach, SC 29577 |
| The Happy Glass Company | 1205 Dick Pond Road #B, Myrtle Beach, SC 29575 |
| Up In Smoke | 2004 N Kings Hwy, Myrtle Beach, SC 29577 |
Best CBD Stores in Columbia
| | |
| --- | --- |
| Name | Address |
| Garner's Natural Life | 4840 Forest Dr, Columbia, SC 29206 |
| Natural Vibrations | 719 Harden St, Columbia, SC 29205 |
| Green Mist | 1082 Sunset Blvd, West Columbia, SC 29169 |
| Planet Vapor | 300 Huger St, Columbia, SC 29201 |
| Planet Vapor | 7457 Patterson Rd Suite 109, Columbia, SC 29209 |
| The Bizarre Bazaar Smoke Shop | 7523 Garners Ferry Rd B, Columbia, SC 29209 |
| Dab City Tobacco & Vape | 327 Killian Rd Suite A-3, Columbia, SC 29203 |
| Purple Haze Smoke Shop | 719 Saluda Ave, Columbia, SC 29205 |
Best CBD Stores in Greenville
| | |
| --- | --- |
| Name | Address |
| Smoke 'n Brew | 1553 N Pleasantburg Dr, Greenville, SC 29609 |
| Smoke N Brew 2 | 1401 Woodruff Rd, Greenville, SC 29607 |
| Garner's Natural Life – Woodruff | B, 1601 Woodruff Rd a, Greenville, SC 29607 |
Best CBD Stores in Florence
| | |
| --- | --- |
| Name | Address |
| Smok O Vape | 2112 S Irby St, Florence, SC 29505 |
| GNC | 2701 David H McLeod Blvd, Florence, SC 29501 |
| GNC | 2108 S Irby St # 7, Florence, SC 29505 |
Key Takeaways on Buying CBD Oil in South Carolina
Despite its strict marijuana policies, South Carolina allows the sales of hemp products. The state authorities have quickly adapted to the rules of the 2018 Farm Bill for those who want to benefit from cannabinoids without getting high. Buying CBD oil in South Carolina is relatively easy; the state abounds in vape stores, apothecaries, and head shops selling CBD products. But if you want the fastest way to get your hands on high-quality CBD oil in South Carolina, we recommend making your purchases online. This way, you can research your CBD company, get in touch with other customers, and take advantage of online deals and bulk shopping from any of the 50 U.S. states.
How do you buy your CBD products in South Carolina?