If you're looking for the best places to buy legal CBD oil in North Carolina, this article covers everything you need to know about buying CBD oil online and locally.
CBD oil is gaining recognition as a natural alternative for people seeking effective aid in managing the symptoms of many health conditions, such as anxiety, PTSD, tumors, epilepsy, inflammation, and neurodegenerative disorders.
In 2018, the federal government removed hemp from the Controlled Substances Act, making it an agricultural commodity under the new Farm Bill. As with many federal laws, individual states have the right to place their own limits on hemp-derived CBD oil.
North Carolina has some of the harshest marijuana laws in the United States, but is CBD from hemp legal here?
Read on to get familiar with CBD laws in Carolina and where to find the best CBD products.
Is CBD Oil Legal in North Carolina?
The legal status of CBD oil in North Carolina depends on its source. CBD can be extracted from hemp and marijuana, both of which have different phytochemical profiles.
CBD oil from marijuana has higher than accepted THC levels and can produce psychoactive effects. Such products are legal only in states that have legalized medical or recreational uses of marijuana.
CBD oil from hemp has high levels of CBD but only trace amounts of THC — 0.3% or less. These are insufficient concentrations to get the user high. As mentioned, hemp derived products are legal in all 50 states.
Below we break down the cannabis laws in North Carolina.
What's the Legal Status of Marijuana CBD Oil in North Carolina?
Marijuana is currently illegal for both medical and recreational purposes in North Carolina, which reflects the current attitude toward cannabis for the southeastern states.
That's because the federal law still classifies marijuana as a Schedule 1 drug.
In other words, cannabis has no accepted medical use and is likely to be abused — which, of course, we know isn't true.
However, North Carolina follows the federal to the letter.
Does that Mean Medical Marijuana CBD Oil is Illegal in North Carolina too?
Technically, North Carolina has a program for medical marijuana patients. However, it's so poor that it might as well not exist at all.
The first progress toward medical marijuana legalization in North Carolina took place in 2014 when the state authorities passed the Hope 4 Haley and Friends Act.
The Act allows a very restricted number of patients to join a study at the University of North Carolina to research the effects of CBD on patients with intractable forms of epilepsy. The CBD oil used in the medical marijuana program must contain a minimum CBD content of 10% and less than 0.3% THC.
In 2016, Governor Pat McCrory signed the North Carolina Epilepsy Alternative Treatment Act into law, allowing patients with treatment-resistant epilepsy to purchase and use CBD oil with at least 5% CBD and less than 0.9% THC.
Unfortunately, North Carolina doesn't have any operating dispensaries, so patients with epilepsy who want to buy CBD oil have to get their medicine in another state that accepts out-of-state medical cannabis cards.
Marijuana CBD Oil in North Carolina: What Are the Penalties for Possession?
Getting caught with even a small amount of marijuana can get you arrested and charged with a fine and jail time.
Possession of less than half an ounce (about 14 grams) is punishable with a small fine of $200. Anything above that amount can get you into prison.
If you get caught with anything between ½ oz and 1 ½ oz., you can face 1 to 45 days in jail and a fine of $1,000.
Convictions with more than 1.5 ounces of marijuana are considered a felony in North Carolina. The punishment for this felony ranges from 3 to 8 months in jail and a fine of $1,000.
Growing marijuana is treated as a felony as well. Getting caught with marijuana plants in your house could lead to 3 to 8 months in jail.
Long story short, you don't want to get busted for weed in North Carolina.
Is Hemp CBD Oil Legal in North Carolina?
Yes! Although North Carolina has strict laws against marijuana, hemp-derived CBD oil is legal and you can buy it both in-store and online.
As mentioned, CBD can be extracted from flowering marijuana and hemp plants. That's very important for their legal classification because North Carolina regulations change depending on how your CBD oil is made.
If your CBD oil comes from marijuana plants, it's considered the same as weed; that's because CBD oil from marijuana generally carries high concentrations of THC, which is the compound in marijuana that gets you high.
On the other hand, hemp-derived CBD oil is legal to buy and possess in all 50 states. The current legal status of hemp stems from the 2018 Farm Bill that legalized hemp plants for commercial use nationwide.
Since the federal government passed the 2018 Farm Bill, hemp has become an agricultural crop, meaning you can now take advantage of all the health benefits linked to using CBD oil (anxiety relief, improved sleep, anti-inflammatory effects, etc.) without getting high or worrying about the authorities.
Here we explain where to buy the best CBD oil in North Carolina — locally and online.
Buying CBD Oil Online in North Carolina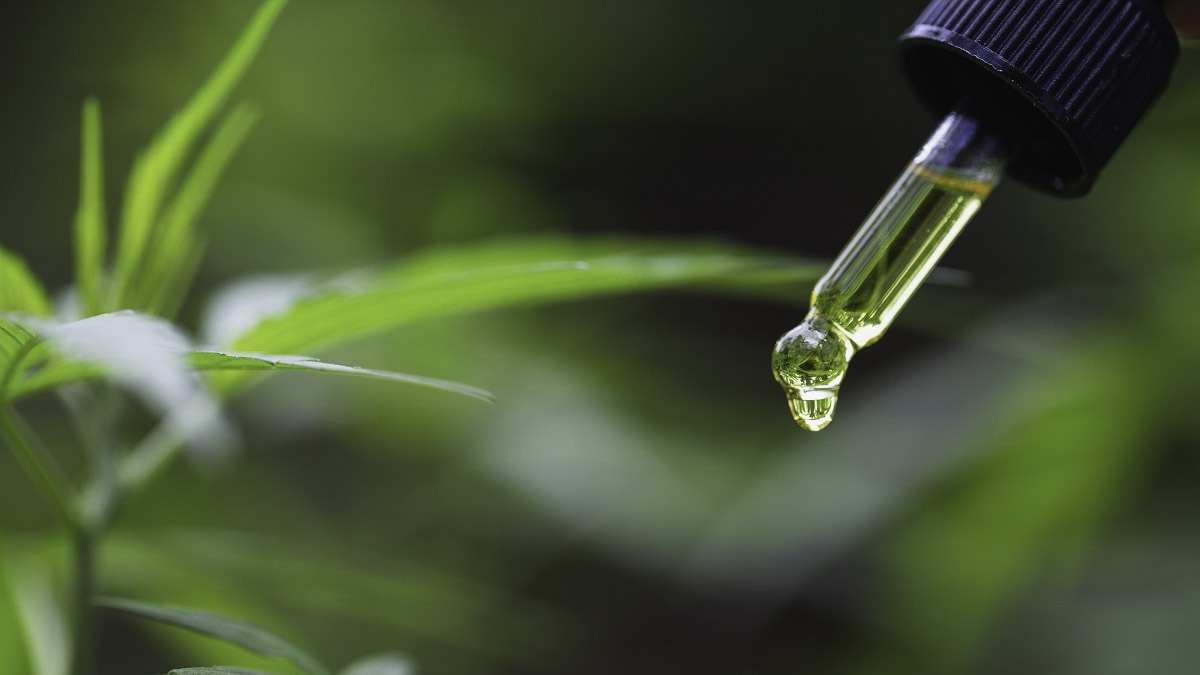 Buying CBD oil online is by far the easiest way to find a reliable source of CBD in North Carolina.
Online suppliers generally provide customers with better deals than what you can find in-store. You can save more money on your CBD oil by taking advantage of loyalty programs, bulk sales, and special offers.
Buying CBD online allows you to compare products from different brands and find the right match for your needs.
Not to mention that you can also read reviews from other users and check online rankings of the best CBD oil vendors on the market.
Speaking of which, it's important that you do your research about the CBD oil you want to buy online. According to the Food and Drug Administration, many of the products sold over the counter have lower concentrations of CBD than advertised.
How to Find a High-Quality CBD Oil Company
Only buy CBD oil that has been tested in a third-party laboratory. This should be your top priority before trusting a particular brand with your money. Third-party laboratories analyze the CBD content inside the product. They also look for any potential chemicals and solvents in the final product. Once the product has passed the test, it receives a Certificate of Analysis.
Don't by from companies that make far-reaching claims about the benefits of CBD. Cannabidiol is a wonderful compound, and CBD oil is very powerful as a health supplement. It's helping thousands of people manage the symptoms of a wide range of health problems. However, CBD isn't a miracle cure for all diseases — steer clear of companies making such claims.
Always verify the THC content. The levels of THC in your CBD oil are very important in North Carolina. The state has some of the strictest penalties for marijuana possession in the United States. If caught with CBD oil that has more than 0.3% THC, you could face a fine and jail time. If a company can't follow the official regulations, chances are they neglect quality controls too.
Buy full-spectrum CBD oil. The term "full-spectrum" means that your CBD oil was produced using the whole plant. That's a great feature because whole-plant extracts include additional hemp compounds such as terpenes, flavonoids, and other non-psychoactive cannabinoids — helping your body process CBD more effectively. Therefore, full-spectrum CBD products act faster and more efficiently than broad-spectrum CBD or isolate.
Last but not least, remember that CBD products don't need any "cutting-edge" ingredients in their composition. All you need is a full-spectrum product made from organically-grown hemp and extracted without toxic solvents. Traditional forms of CBD include oil drops, capsules, edibles, and vapes.
If you prefer to buy CBD oil locally, check out our list of locations in North Carolina that may get you supplied with high-quality products.
Buying CBD Oil Locally in North Carolina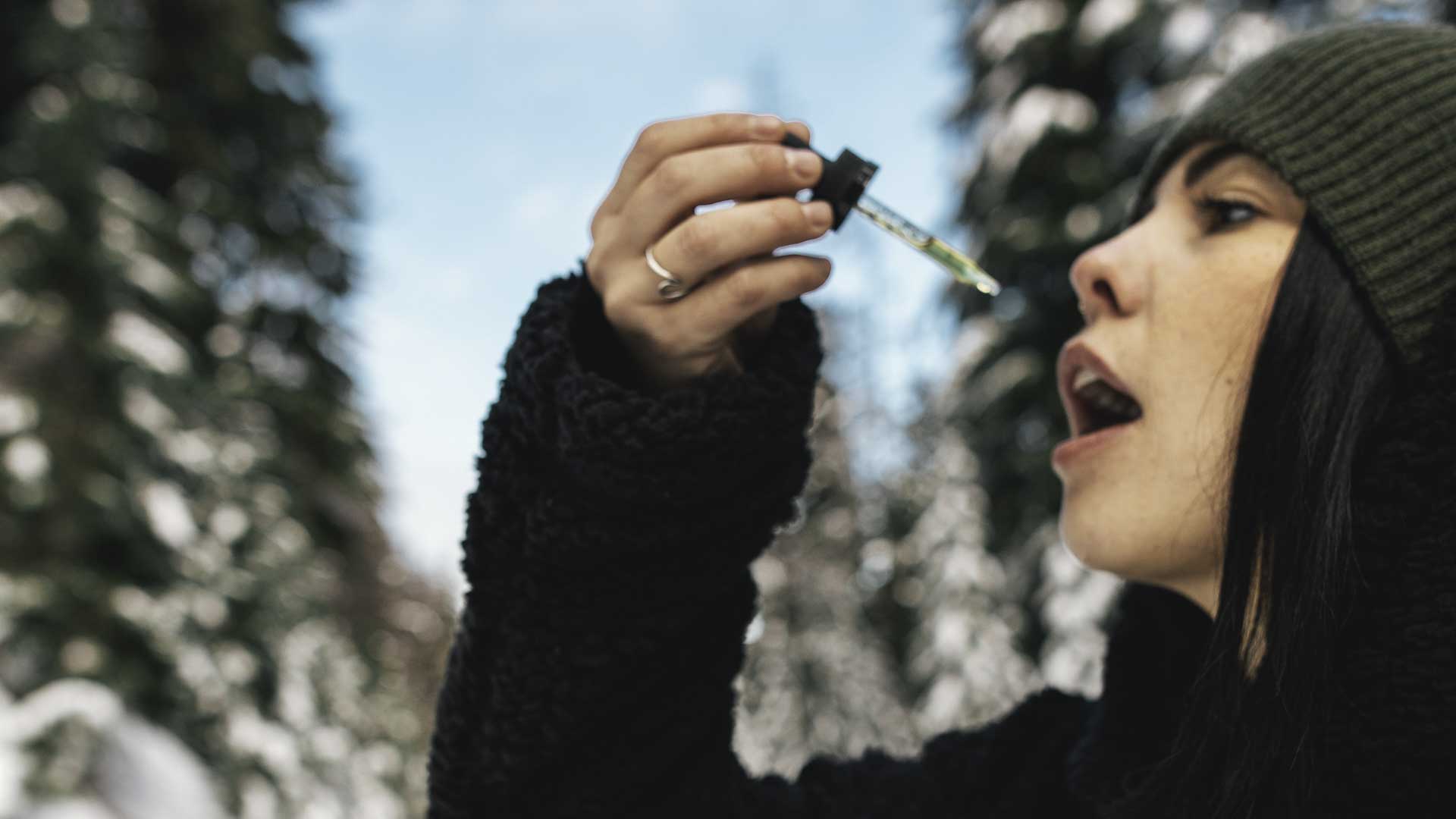 Although buying CBD oil online is very convenient, the abundance of different options can be a little overwhelming. Sometimes, the best you can do is go into a store and see the product for yourself.
If you're one of those old-school shoppers, we've compiled a shortlist of the best CBD oil vendors in North Carolina.
Keep in mind that even if you buy CBD oil in person, it's important to do your research beforehand. The Journal of Regulatory Science has found that CBD oils sold over the counter have inconsistent levels of CBD and can sometimes be contaminated with pesticides and solvents.
Best CBD Oil Shops in Asheville, North Carolina
| | |
| --- | --- |
| Name | Address |
| Blue Ridge Hemp | 61 ½ N Lexington Ave, Asheville, NC 28801 |
| Carolina Hemp Company | 108 Elk Park Dr, Asheville, NC 28804 |
Best CBD Oil Shops in Charlotte, North Carolina
| | |
| --- | --- |
| Name | Address |
| Charlotte CBD | 2419 Central Ave, Charlotte, NC 28205 |
Best CBD Oil Shops in Wilmington, North Carolina
| | |
| --- | --- |
| Name | Address |
| Hemp Farmacy | 117 Grace St, Wilmington, NC 28401 |
Best CBD Oil Shops in Raleigh, North Carolina
| | |
| --- | --- |
| Name | Address |
| The Hemp Store | 1000 Old Milburnie Rd, Raleigh, NC 27604 |
Final Notes on Buying CBD Oil in North Carolina
As cannabis legalization is gaining momentum, some states make rapid progress in changing their marijuana laws. However, North Carolina still has some of the harshest marijuana policies in the United States. Although medical marijuana cards are available, they only apply to a narrow group of patients with intractable epilepsy, and you need to purchase your medicine from another state because there are no operating dispensaries.
Until the laws catch up with the current trend, your best bet to find legal CBD oil in North Carolina is to look for hemp-derived products online. Once you've found a good supplier, you can choose the appropriate form of CBD and the right potency to match your dosage needs.
Where do you buy CBD oil in North Carolina? Let us know in the comments below!