Although Arizona voters didn't succeed in passing recreational marijuana in 2016, Arizona is one of the most robust medical marijuana markets in the US. Medical weed has been legal in Arizona since 2010, so with such a strong culture and a well-established industry, we may soon expect legalization on future ballots moving forward.
Wondering how to buy weed in Arizona? For medical consumers, things are simple, but what if you don't have a medical marijuana card? Is there still a chance to find good quality weed in your state?
Continue reading to find out.
Recreational Weed in Arizona
Marijuana possession is a criminal offense, punishable with 6 months – 1.5 years jail time and a fine of $750 – $150,000. Possession of more than two pounds can land you a fine of $750 –$150,000 and up to 3 years in prison.
In 2016, voters in Arizona tried to pass recreational marijuana legalization, but the proponents ended up in the minority. We may expect a legalization bill on a ballot this year again.
Medical Marijuana in Arizona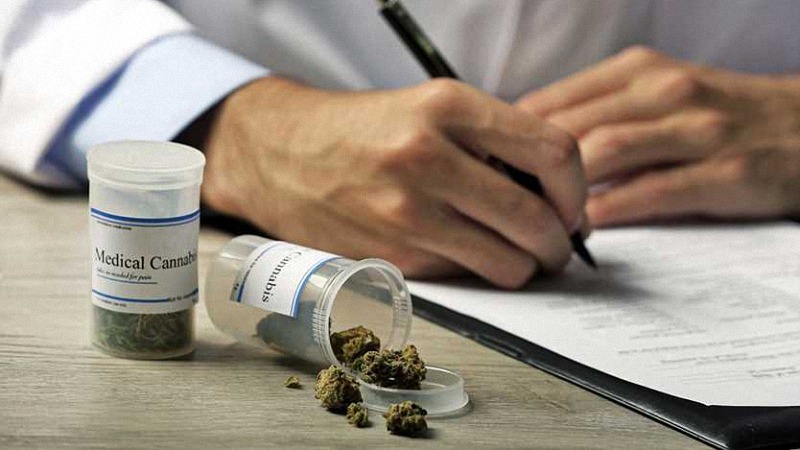 The medical use of the herb was legalized in 2010. Since then, more than 193,000 medical marijuana cards have been issued by the Department of Health Services, allowing card owners to possess and buy weed from state-licensed dispensaries in Arizona. There are currently about 116 operating dispensaries there.
A qualified patient can purchase up to 2.5 ounces of marijuana in any 14-day period. If the patient isn't able to pick the weed themselves, they can designate a caregiver who will purchase the medicine on their behalf.
How to Buy Weed in Arizona for Medical Use
First of all, you must suffer from one of the following conditions:
Cancer
Glaucoma
HIV/AIDS
Hepatitis C
Amyotrophic Lateral Sclerosis (ALS)
Crohn's disease
Agitation of Alzheimer's disease
As well as any chronic or debilitating medical condition that causes:
Cachexia or wasting syndrome
Severe and chronic pain
Severe nausea
Seizures
Severe or persistent muscle spasms
According to the Department of Health Services, 88% of Arizona patients qualify for a medical marijuana card because of chronic pain.
Patients diagnosed with one of the above conditions can get a written certification from a doctor, osteopath, naturopath, or homeopath licensed in Arizona. Many conventional doctors, however, decline to give their approval required by the DoHS. Fortunately, there's a number of clinics in Arizona specializing in issuing marijuana certifications.
The total cost of becoming a medical marijuana patient — from a doctor's recommendation for receiving a card — is about $200 to $300 based on Phoenix-area advertisements. The new law made the cards valid for two years, so there's no need to renew your card annually.
The card itself costs $150 for an initial registration or a renewal. If you participate in the Supplemental Nutrition Assistance Program, you can get a $75 discount.
Doctors issuing the certification can charge you between $50–$150, plus they may also charge for a test to diagnose the medical condition that qualifies you to join the medical marijuana program.
Patients who already have documentation for their disease from another doctor often pay less for their certification or receive a discount. Some clinics offer to match the competitor's price, so as we said, Arizona has a robust medical marijuana market.
How Much Does Medical Marijuana Cost in Arizona?
Prices vary widely between dispensaries, but weed is sold in packages as small as 1 gram for $8 to an ounce for $300 or more depending on the quality and rarity of the strain. Based on the advertised prices in some of Arizona's dispensaries, marijuana sells for about $3,300 to $4,000 per pound, with 61 tons of total product sold in 2019. A total retail figure has already hit $400 million.
Can You Buy Weed Online in Arizona?
There are no marijuana delivery services in Arizona, although you can order ahead from a dispensary and pick up your medicine in store afterward.
Here's the list of the best dispensaries where you can order marijuana online:
Name
Address
Oasis dispensaries
North – 17006 S Weber Dr., Chandler, AZ 85226

South – 26427 S. Arizona Ave., Chandler, AZ 85248

The GreenHouse
8160 W. Unions Hills Dr., Glendale, AZ 85308
Ponderosa Releaf
9240 W Northern Ave, Glendale, AZ 85305
Harvest of Baseline
1821 W Baseline Rd., Guadalupe, AZ 85283
The Mint Dispensary
5210 South Priest Drive, Guadalupe, AZ 85282
Bloom Peoria
8970 N 91st Ave, Peoria, AZ 85345
Metro Meds Dispensary
10040 N Metro Pkwy W, Phoenix, AZ 85051
Midtown Roots
2918 N Central Ave, Phoenix, AZ 85012
The Holistic Center
21035 North Cave Creek Road, Phoenix, AZ 85024
Urban Greenhouse
2630 West Indian School Road, Phoenix, AZ 85017
The Nirvana Center
2 N 35th Ave., Phoenix, AZ 85009
Herbal Wellness Center
4126 W. Indian School Rd., Phoenix, AZ 85019
The Giving Tree Wellness Center
21617 North 9th Avenue, Phoenix, AZ 85027
Reef Dispensaries
18423 E San Tan Blvd STE1, Queen Creek, AZ 81542
Where to Buy Weed in Arizona as a Recreational User
Please note that we don't encourage any illegal activities at WeBeHigh. This section is purely informative.
Recreational consumers in Arizona must be aware of the risk they put themselves into when trying to buy street weed. As mentioned, possession of marijuana or even being caught smoking a joint can get you arrested and sent to prison.
Basically, the way marijuana is sold in Arizona is through private connections. There's literally no grey area of cannabis social clubs or other underground activities. Of course, you can take a walk down the main venues in Phoenix — preferably somewhere around 15th Avenue and Washington, and you'll find some "street dealers."
But frankly, these aren't your best sources of weed out there. The best way to buy weed in Arizona is to make some friends who grow weed or, at least, know people who do that. Home growers are usually knowledgeable about their craft, so there's a chance that you'll get your hands on some fine quality buds if you know the right people.
The people we interviewed in Phoenix said some of their connections had been selling pot there for 20 years and are very reliable. Long story short, you almost always have to know someone.
Are There Any Head Shops in Arizona?
There are quite a few head shops, actually. The most popular stores where you can buy smoking paraphernalia and other accessories are:
Trails
Headquarters
Hippy Hypsie
DJ's
What's the Average Weed Quality in Arizona?
Some people think that since Arizona is a close neighbor with Mexico, the state's weed must be really good given all the smuggling activity between the borders.
Well, these people couldn't be more wrong. All the really good weed goes east, where it's worth twice as much as good quality stuff in Arizona. But honestly, you should consider yourself lucky if you find the high end of the middle-class pot. What's usually going around is mediocre quality, poorly trimmed with a few seeds and red hairs. Some batches are potent and not harsh at all, whereas others leave a lot to be desired in terms of their consistency, moisture, and flavors.
The worst season for buying weed in Arizona in the late summer, because there's basically a drought, and what you get is usually far from good.
Final Thoughts on Buying Weed in Arizona
Experts estimate that Arizona will be the 20th state to legalize recreational marijuana. So far, recreational consumers can't legally possess or consume pot. In order to purchase marijuana in Arizona, you need to qualify as a medical marijuana patient and obtain a card that entitles you to buy weed from one of the state-licensed dispensaries. There are many dispensaries operating throughout the state, many of them offering order-ahead services through their website.
Are you a lucky owner of a medical cannabis card in Arizona? Where do you get your weed from?