Arizona voters passed the Smart and Safe Act in November 2020, legalizing marijuana for recreational use. Additionally, Arizonians voted in favor of adult-use marijuana sales for people aged 21 and older. In 2021, recreational sales began, creating one of the fastest-growing marijuana markets in the USA.
Wondering how to buy weed in Arizona? We've listed the best dispensaries in the state, along with one interesting alternative for those who would like to buy weed online but hit the wall due to federal law.
Continue reading to find out.
Buying Weed Online in Arizona: Is It Even an Option?
There are no marijuana delivery services in Arizona, although you can order ahead from a dispensary and pick up your medicine in the store afterward. However, if you're thinking about an online sales system similar to the one in Canada, we still have a few years to wait until the federal status of marijuana changes.
That being said, there's a workaround for that.
Here's what you need to know.
A Better and Legal Alternative to Marijuana in Arizona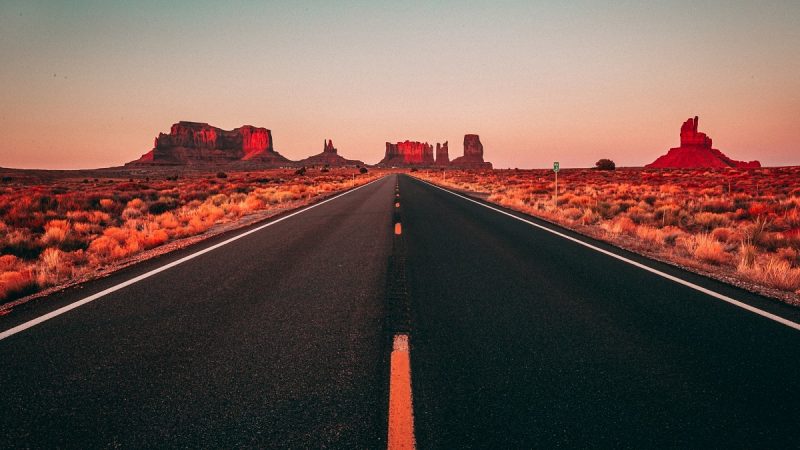 If you don't have any cannabis dispensary near you, or you don't respond well to high-THC weed, you may want to consider trying out another cannabinoid, one that has recently made a transition from the research lab to the commercial space.
Does the name "Delta 8 THC" ring a bell?
This analog of delta 9 is already making big headlines in the cannabis industry. But before we elaborate on its beneficial properties, let's examine why some people choose to avoid regular weed.
Cons of Delta 9 THC from Marijuana
Marijuana has a decent safety profile. Even the World Health Organization (WHO) considers it a benign substance whose side effects are insignificant from the clinical perspective.
Most people can enjoy the psychoactive effects of delta 9 THC without any mental distress. Instead, they usually experience euphoria, giggly mood, a surge of appetite, altered perception of time, and generally feel elevated.
However, some cannabis users have sensitive cannabinoid receptors. When THC interacts with them in higher doses, its relaxing nature can backfire at the user, leading to anxiety, paranoia, and general mental discomfort.
These side effects are very rare among delta 8 THC users.
Here we explain the difference between these two versions of the THC molecule.
Delta 8 vs. Delta 9 THC
Delta 8 THC is an analog of delta 9 THC, meaning they both have a similar chemical structure — but with a slight difference between the arrangement of their atomic bonds.
For delta 8 THC, the double bond is at the 8th carbon chain, while for delta 8 THC, this bond is at the 9th chain. This slight difference makes delta 8 THC about half as potent as delta 9.
In other words, you'd need to consume twice the amount of delta 8 to experience a similar intensity of effects as with delta 9.
Delta 8 THC is also less likely to trigger anxiety, paranoia, and increased heart rate — the main reasons why some people are apprehensive about smoking weed.
On top of that, delta 8 THC provides similar benefits to delta 9 THC when easing nausea, vomiting, pain, inflammation, and stress. Research also indicates that delta 8 is a strong appetite stimulant and has the ability to protect neurons in the brain against damage.
Pros of Buying Delta 8 THC Online
The boom on delta 8 THC has created a rapidly growing market that has quickly become home to hundreds of different brands. Some of these brands include CBD companies that have shifted their focus to delta 8 products, while the others can be considered freshmen.
In both groups, you'll find both trustworthy producers and scammy companies. But, since the market is unregulated, the responsibility to research every delta 8 vendor lies on your shoulders.
When you look for delta 8 THC locally, it isn't easy to verify the claims that you read on the product's packaging. Many delta 8 extracts are mislabeled and sometimes even contaminated with toxic chemicals like pesticides or heavy metals.
That's why we prefer to shop for delta 8 online. Doing so provides you with more research tools; you can read certificates of analysis from third-party laboratories, search for user reviews on expert blogs and forums, or check social media channels and groups for professional advice from more experienced users.
There are also other benefits to buying delta 8 THC online, including:
Shipped to Your Door Legally in Your State
Perhaps the best part about delta 8 THC is that it's (theoretically) legal on a federal level.
Thanks to recent scientific breakthroughs in extraction methods, delta 8 THC can be extracted from hemp through a special conversion process. As a result, Hemp-derived products contain less than 0.3% of delta 9 THC, which makes them legal in the light of the 2018 Farm Bill, which legalized hemp and its derivatives as long as they can fit into the established THC limit.
You can order your delta 8 THC products in Maine and have them delivered to you from another state. Unless, of course, it's one of the 12 states that have banned the sale of delta 8 THC as a means of prevention against the legal gray area.
Currently, you won't buy delta 8 THC in Alaska, Arkansas, Arizona, Colorado, Delaware, Idaho, Iowa, Kentucky, Mississippi, Montana, Rhode Island, and Utah.
Receive in 2-3 Days with the Convenience of Shopping Online
Nothing can beat the convenience of shopping for delta 8 THC online. Not only can you access hundreds of different products without leaving your house, but you can also buy them at any time and have them delivered to your doorstep in 2-3 business days.
Since there are no middlemen involved in running an online store, their owners usually offer better prices on their products. Customers can also take advantage of discounts, coupon codes, and reward programs to try new products for less or save money on their favorite formats.
No Anxiety as Seen with Delta 9 THC
Since delta 8 THC is about half as strong as delta 9 THC, it also has a lower incidence of inducing anxiety and paranoia. The psychoactive effects of delta 8 THC are more clear-headed and focused in the body. However, the high from delta 8 alone feels bland, which is why people mix it with different cannabinoids and terpene blends to achieve a fuller profile of effects.
Lasts Longer Than Delta 9 THC from Marijuana
Here's a funny thing about delta 8 THC. Its effects are less potent and delayed in time, but they also last longer than delta 9 THC from marijuana. Delta 8 is also a stronger appetite stimulant, so be prepared for a strong case of the munchies. We suggest having a hearty meal at hand or your favorite snack to quench hunger.
Best Delta 8 THC Online Vendors
There's a huge degree of difference when it comes to the quality of delta 8 THC products. There are many great manufacturers in this space, but there's an equal amount of fly-by-night vendors looking to capitalize on the booming market and low customer awareness.
Whenever you're shopping for delta 8 THC online, make sure to check the following parameters:
The company's reputation
The results from a third-party lab analysis
Their transparency standards
In a rush? No worries, we've picked out our top 2 brands that specialize in premium-quality delta 8 THC extracts and sell their products at reasonable prices.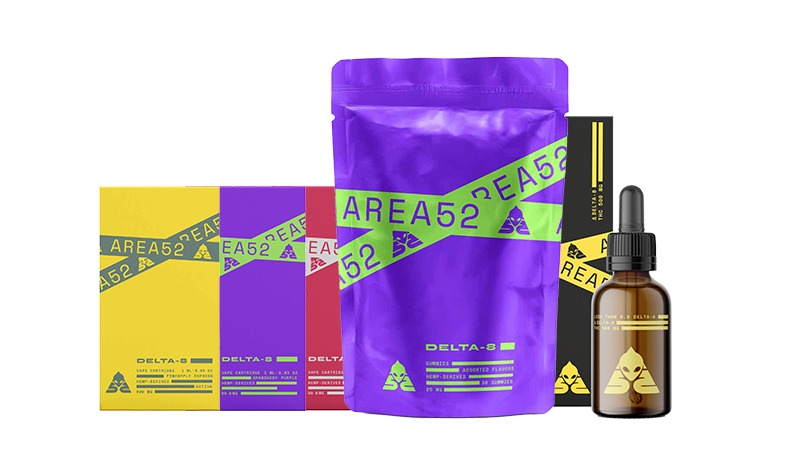 A team of biotechnologists has found Area52 and experienced hemp growers specialized in extracting unique cannabinoids such as CBC, CBG, CBGV, and different versions of THC. The company has now introduced its new line of products focusing on the cognitive benefits of delta 8 THC.
Area52 offers standard formats of their delta 8 THC distillate, including tinctures, gummies, and vape carts. Their products are sourced from organic hemp and gently extracted through a multi-step distillation process that maximizes the yields while providing consistent potency throughout the batches. In addition, the company tests the distillate at different stages of production to ensure it's safe for consumption. Area52's products also feature a blend of strain-specific terpenes to leverage the entourage effect in cannabis.
For that reason, these extracts are priced a bit higher than the market's average, which the company openly admits. But at the same time, the quality of ingredients and integrity of farming and testing practices makes them worth the higher price tag.
Products offered by Area52:
Delta 8 THC Tincture: 1200 mg, Vanilla-flavored
Delta 8 THC Gummies: 25 mg each, non-GMO, vegan, low-sugar, assorted fruity flavors
Delta 8 THC Vape Cart: 900 mg – Pineapple Express, Berry Gelato, Granddaddy Purple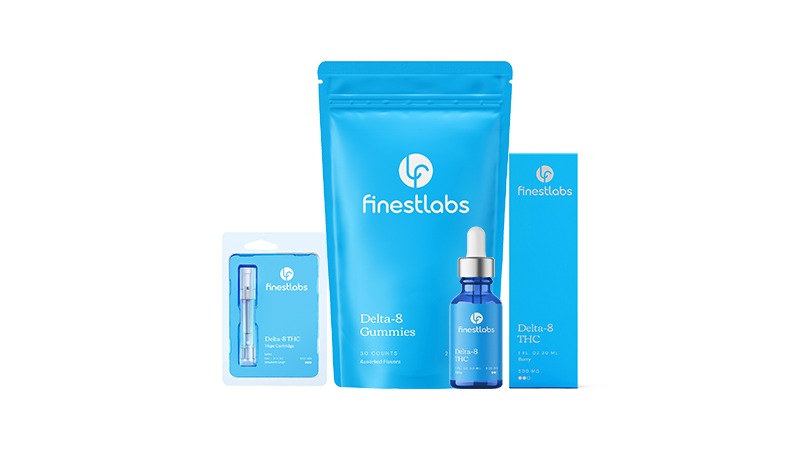 Finest Labs is our go-to pick when it comes to low-strength delta 8 THC products. The company uses the same product range as Area52 — tinctures, gummies, and vapes — but in slightly lower concentrations.
Lower potencies mean lower cost per product, which makes Finest Labs a decent choice if you're just getting started with delta 8 and would like to try different dosages.
These are top-shelf quality extracts; you can tell it by looking into each product's certificate of analysis. The Delta 8 THC from Finest Labs is rigorously tested for potency and purity, including the results for pesticides, heavy metals, and residual solvents.
Products offered by Finest Labs:
Delta 8 THC Tincture: 500 mg, Berry flavored
Delta 8 THC Gummies: 25 mg each, assorted fruity flavors
Delta 8 THC Vape Cart: 900 mg – Strawberry Cough
Buying Weed Locally in Arizona
The Smart and Safe Act was put as Proposition 207 on the general election ballot in Arizona in November 2020. The majority of Arizonians voted in favor of legalizing marijuana for adults 21 and older. The passage of this initiative has paved the way for a thriving market, launching sales in 2021.
Since then, many recreational dispensaries have opened in the state.
Here are some of the top-rated recreational marijuana dispensaries where you can buy weed in Arizona:
| | |
| --- | --- |
| Name | Address |
| Best Dispensary | 1962 N Higley Rd, Mesa, AZ 85205 |
| Arizona Organix Dispensary | 5301 W Glendale Ave, Glendale, AZ 85301 |
| The GOOD Dispensary | 1842 W Broadway Rd, Mesa, AZ 85202 |
| Health for Life | 5550 E McDowell Rd, Mesa, AZ 85215 |
| D2 Dispensary | 7105 E 22nd St, Tucson, AZ 85710 |
Is Weed Legal in Arizona?
Yes, marijuana is legal in Arizona for both medical and recreational use.
Recreational Marijuana Laws in Arizona
The passage of Proposition 207 in 2020 legalized marijuana and created a legal infrastructure for recreational sales.
Who Can Buy Recreational Marijuana?
Adults over age 21 can purchase up to 1 ounce of cannabis flower or 5 grams of cannabis concentrates from one of the state-licensed adult-use dispensaries.
Medical Marijuana Laws in Arizona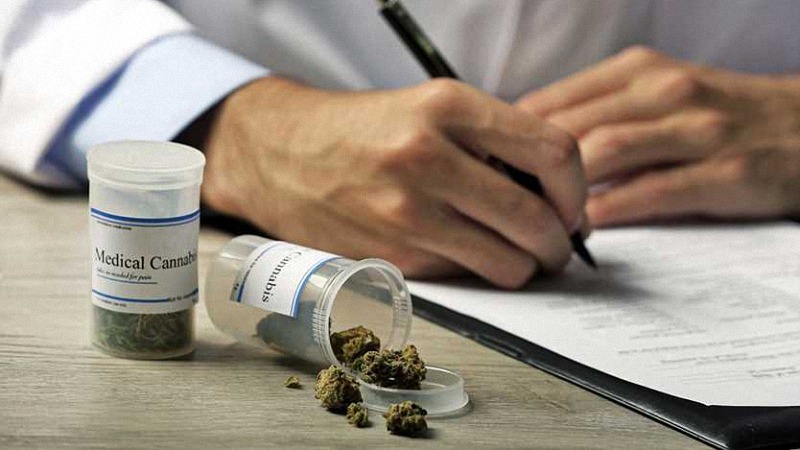 The medical use of the herb was legalized in 2010. Since then, more than 193,000 medical marijuana cards have been issued by the Department of Health Services, allowing card owners to possess and buy weed from state-licensed dispensaries in Arizona. There are currently about 116 operating dispensaries there.
A qualified patient can purchase up to 2.5 ounces of marijuana in any 14-day period. If the patient cannot pick the weed themselves, they can designate a caregiver who will purchase the medicine on their behalf.
Who Can Buy Medical Marijuana?
First of all, you must suffer from one of the following conditions:
Cancer
Glaucoma
HIV/AIDS
Hepatitis C
Amyotrophic Lateral Sclerosis (ALS)
Crohn's disease
Agitation of Alzheimer's disease
As well as any chronic or debilitating medical condition that causes:
Cachexia or wasting syndrome
Severe and chronic pain
Severe nausea
Seizures
Severe or persistent muscle spasms
According to the Department of Health Services, 88% of Arizona patients qualify for medical marijuana cards because of chronic pain.
Patients diagnosed with one of the above conditions can get a written certification from a doctor, osteopath, naturopath, or homeopath licensed in Arizona. Many conventional doctors, however, declined to give their approval required by the DoHS. Fortunately, there are several clinics in Arizona specializing in issuing marijuana certifications.
The total cost of becoming a medical marijuana patient — from a doctor's recommendation to receiving a card — is about $200 to $300 based on Phoenix-area advertisements. The new law made the cards valid for two years, so there's no need to renew your card annually.
The card itself costs $150 for initial registration or renewal. However, if you participate in the Supplemental Nutrition Assistance Program, you can get a $75 discount.
Doctors issuing the certification can charge you between $50–$150, plus they may also charge for a test to diagnose the medical condition that qualifies you to join the medical marijuana program.
Patients who already have documentation for their disease from another doctor often pay less for their certification or receive a discount. Some clinics offer to match the competitor's price, so as we said, Arizona has a robust medical marijuana market.
What's the Average Weed Quality in Arizona?
Some people think that since Arizona is a close neighbor with Mexico, the state's weed must be really good given all the smuggling activity between the borders.
Well, these people couldn't be more wrong. All the really good weed goes east, where it's worth twice as much as good quality stuff in Arizona. But honestly, you should consider yourself lucky if you find the high end of the middle-class pot. What's usually going around is mediocre quality, poorly trimmed with a few seeds and red hairs. Some batches are potent and not harsh, whereas others leave a lot to be desired in terms of their consistency, moisture, and flavors.
The worst season for buying weed in Arizona is the late summer because there's basically a drought, and what you get is usually far from good.
Can You Smoke Weed in Public?
Public consumption of marijuana is prohibited. Adults must consume cannabis in private. The only way for you to legally use weed in public is to be a marijuana patient and have edibles with you. It's also illegal for drivers and passengers to consume cannabis in any vehicle.
Can You Travel with Weed in Arizona?
You can travel with weed in Arizona as long as you keep it in a child-proof container and away from the driver's direct reach. That being said, the transportation of marijuana over state lines is prohibited by federal law.
What About CBD Hemp Oil in Arizona?
CBD hemp oil has been legal in Arizona since the passage of the 2018 Farm Bill. The new law legalized hemp and its derivatives as long as they contained less than 0.3% of delta 9 THC. Hemp farmers can grow and sell their plants for commercial use, including the production of paper, clothing, foods, biofuel, construction materials, and health supplements like CBD oil.
Hemp-derived CBD is widely available in Arizona's local stores. In addition, you can find them in recreational dispensaries, head shops, vape shops, organic food stores, and wellness centers. However, since the market remains unregulated, the fastest and easiest way to get high-quality products in Arizona is to find a trustworthy online vendor.
Key Takeaways on Buying Weed in Arizona
Arizona fully legalized marijuana in 2020. At the beginning of 2021, recreational sales were launched, creating one of the fastest-growing markets in the USA. Arizonans can buy weed in recreational dispensaries without the fear of being caught by the police.
That being said, a lot of time will pass until the number of Arizona's recreational dispensaries catches up with California, Colorado, or Nevada, so if you don't live near one, you may want to consider trying out delta 8 THC. This analog of delta 8 is also preferred by those who easily get anxious after smoking a bit too much weed. It's also legal on a federal level, which means that you can buy it just like your Canadian neighbors buy weed in their country.
Where do you get your weed in Arizona? Did you hear about delta 8 THC? Would you try it? Leave us a comment below!