Qualified medical marijuana patients can buy weed in New Jersey since December of 2012. Since then, we have seen some progress in the state's medical cannabis program, as it doubled the number of dispensaries to operate for medical users.
Despite the national trend and support for legalization, recreational marijuana is still illegal in New Jersey. There's a pro-marijuana group New Jersey United for Marijuana Reform; they advocate for the end of cannabis prohibition by legalizing, taxing, and regulating weed similarly to alcohol in 2018. Their efforts resulted in a pledge from New Jersey Governor-elect Phil Murphy who declared to sign legislation that will legalize recreational marijuana within his 100 days in office.
Read our guide to learn about the current cannabis laws and where to buy weed in New Jersey if you don't have a medical marijuana card.
Is Marijuana Legal in New Jersey?
Recreational marijuana is illegal in New Jersey. You can't legally purchase, grow, or even possess weed for personal use.
Despite popular belief, cannabis hasn't yet been decriminalized in the state.
Only medical marijuana patients are allowed to buy weed, provided that they have a valid medical marijuana card.
Here we explain the cannabis laws in New Jersey.
Medical Marijuana in New Jersey
According to the New Jersey Compassionate Use Medical Marijuana Act, patients diagnosed with an approved debilitating medical condition can apply for a medical marijuana card after receiving a recommendation from a physician who is registered with the Medical Marijuana Program. The patient must have and maintain a bona fide physician-patient relationship with their doctor; a bona fide relationship is when the physician has ongoing responsibility for the diagnosis, care, and treatment of a patient's condition.
Qualifying Conditions for Medical Marijuana
As mentioned, your physician must certify that you suffer from an approved debilitating condition, such as:
Amyotrophic lateral sclerosis
Multiple sclerosis
Cancer
Inflammatory bowel disease
Post-Traumatic Stress Disorder (PTSD)
Terminal illness provided that the doctor has given a prognosis of fewer than 12 months of life
If the patient is intolerant to conventional therapy, they can use medical marijuana for the following conditions:
Acquired immune deficiency syndrome
Glaucoma
Seizures
Epilepsy
Intractable skeletal muscular spasticity
Severe nausea
HIV
Purchasing and Possession of Medical Marijuana in New Jersey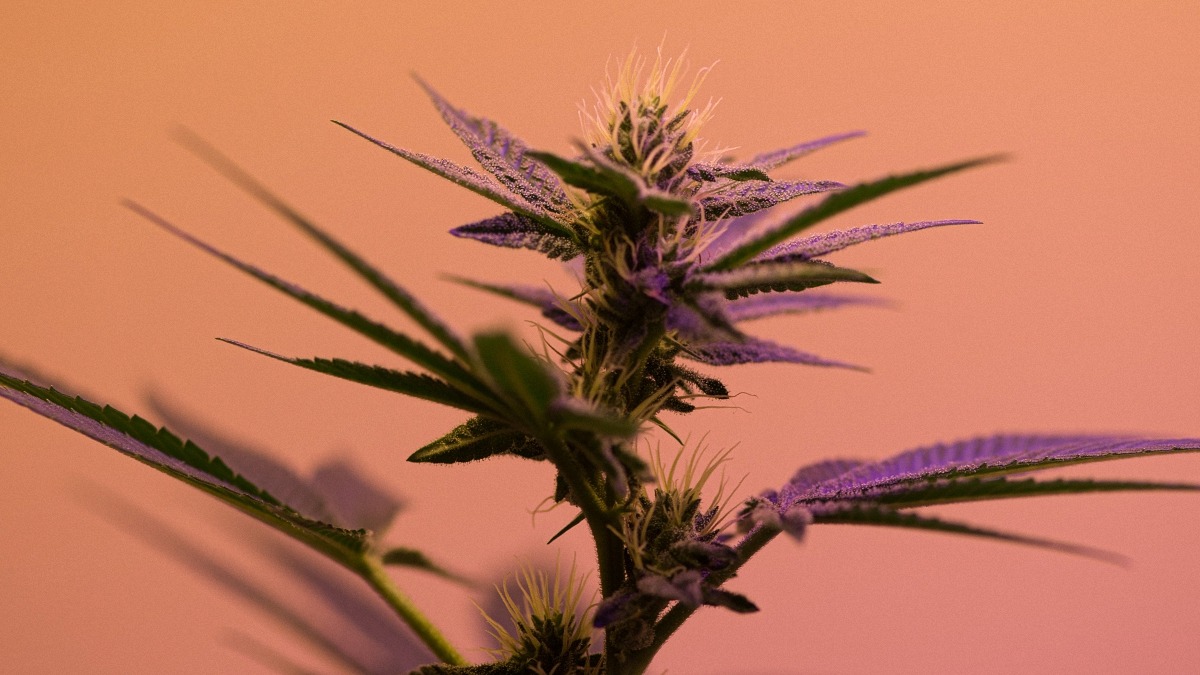 Qualified patients can purchase no more than 2 ounces of medical marijuana in a 30-day period. The medical marijuana certification lasts for up to 90 days. After that time, a patient must seek reevaluation. Dispensaries can sell medical marijuana in increments of one eight and one-quarter of an ounce.
Where to Buy Weed as a Medical Marijuana Patient in New Jersey
State-licensed dispensaries — known as Alternative Treatment Centers (ATCs) are allowed to grow and distribute medical marijuana and related paraphernalia to qualified patients. There are currently no limits in place when it comes to the number of ATCs that can be licensed to sell weed in New Jersey.
Here are the currently permitted ATCs:
| | |
| --- | --- |
| Name | Address |
| Compassionate Care Foundation, Inc. | 100 Century Drive, Egg Harbor Twp., NJ |
| Greenleaf Compassion Center | 395 Bloomfield Ave, Montclair, NJ 07042 |
| Garden State Dispensary | 950 U.S. Highway 1 North, Woodbridge, NJ 07095 |
| Breakwater Alternative Treatment Center | 2 Corporate Drive, Cranbury, NJ 08512 |
| Compassionate Sciences, Inc. | 111 Coolidge Avenue, Bellmawr, NJ 08031 |
| Foundation Harmony (Pending) | (Location Pending) |
Can a Patient Designate a Caregiver to Buy Marijuana on Their Behalf?
Yes, patients can choose a caregiver who will purchase their medicine in a dispensary. A primary caregiver is a person who has agreed to help with a registered qualifying patient's medical use of marijuana. Physicians cannot be the patient's primary caregivers.
Can You Grow Weed in New Jersey with a Medical Marijuana Card?
No, patients and their caregivers can't grow marijuana or be in possession of a marijuana plant. The only way to get weed in New Jersey is to buy it from dispensaries.
Medical Marijuana Consumption in New Jersey
Patients can only consume their medicine on private properties.
They cannot smoke medical marijuana:
On public transportation
On a school bus
In a private vehicle
On any school ground
At any correctional facility
At any public beach, park, recreation center
Any other place where smoking is prohibited
Recreational Marijuana in New Jersey
New Jersey doesn't have any recreational marijuana laws. Possession of 50 grams or less of cannabis flower, or being under the influence of marijuana, is a disorderly person offense — punishable by a fine of up to $1,000 and possible jail time of up to 6 months.
Getting caught with more than 50 grams of weed in New Jersey can land you 18 months in jail and a fine up to $25,000. Possession of marijuana within 1,000 feet of a school adds an extra 100 hours or more of community service to the sentence. It can also increase your fine.
It's also illegal to cultivate, share, and distribute marijuana to other people. Sentences are doubled for sales to pregnant women and minors.
When Will New Jersey Legalize Marijuana?
Marijuana legalization is on the 2020 ballot in New Jersey, so it can become the 12th state to legalize weed for recreational purposes if the governor lives up to his promises. The competition is strong because legalization is one of the main public topics in many states that have already decriminalized recreational weed or, at least, already have some sort of medical marijuana program.
Where to Buy Weed in New Jersey
This section is purely informative. At WeBeHigh.com, we don't encourage any illegal activities, so consider this point an overview of how people deal (that pun, though!) with limited access to legal weed in New Jersey.
Recreational consumers in New Jersey must be aware of the dangers they put themselves into when trying to buy weed in the state. As mentioned, possession of even the smallest amounts of marijuana can get you arrested and sent to jail. Moreover, your driver's license can be seized during the 24-hour conviction.
Basically, the way weed is distributed in New Jersey is through private connections. There are no illicit "coffee shops", dispensaries, or other underground activities. And since marijuana still hasn't been decriminalized, you won't find companies offering specific services for "free weed gifts."
As the local medical marijuana program is getting more liberal in terms of the qualifying conditions, some people use that as an opportunity to buy legal weed in New Jersey; nobody will chase a patient that uses a plant to cope with their condition.
At this point, your best option is to find a weed dealer somewhere near you. If you have friends who smoke, they certainly need to get their weed from somewhere. In simple terms, they have the right connections, so if you smoke together, they shouldn't have problems sharing that contact with you.
If you're the only smoking person in your circle, you might want to search for a weed dealer alone. Here are some things to remember:
Identify and avoid scammers. There are lots of scammers in the cannabis community. They can be easily spotted all over social media platforms such as Facebook, Disqus, and Twitter. Never buy weed online if you live in a state where marijuana is illegal.
Use websites like Reddit and Craiglist to find your weed dealer. These websites offer high privacy protection.
Be nice for your weed guy. Dealers are usually regular people who just happen to have an illegal source of income. In states where recreational marijuana is legal, weed dealers are called entrepreneurs and nobody's trying to make criminals out of them, so why would you?
Buy larger quantities. The best deal for you and your weed guy is to meet as rarely as you can. Instead of buying an eight every week, save some money for later and buy your weed in bulk once a month.
Final Thoughts on Buying Weed in New Jersey
At this time, the only way to legally buy weed in New Jersey is to apply for a medical marijuana card and become a patient. Medical marijuana patients can purchase up to 2 ounces of weed from one of the state-licensed dispensaries. However, they can't grow their own marijuana plants.
Recreational weed remains illegal in New Jersey. This may change in 2020, but until then, recreational consumers may be charged with a fine or jail time when caught with marijuana. You can look for a weed dealer near you but it entails some obvious risks.
Where do you buy weed in New Jersey? Are you medical users or do you still have to wait for recreational legalization?