Vermont became the state to first legalize recreational marijuana through legislative powers alone in 2018, just over a decade after legalizing medical marijuana.
However, the legislation approach of the Vermont government is different than most states. Although adults 21 or older can legally grow and possess marijuana for personal use, there's no legal framework for recreational sales yet.
While you wait for the cannabis dispensaries and lounges to open, you can use common sense and courtesy to get your hands on high-quality weed. Meeting friendly growers who will "gift" cannabis to you, or paying for certain services instead of paying straight for weed are two popular options to buy it in Vermont if you don't want to grow your own.
Continue reading to learn about your options!
Is Weed Legal in Vermont?
Yes, marijuana is legal in Vermont for both medical and recreational use. However, there are differences when it comes to the rights of medical marijuana patients and the rights of recreational consumers. For one, medical users can actually buy their medicine from one of the 5 state-licensed dispensaries. Recreational users must wait until adult-use dispensaries and lounges become legal.
Here's what you need to know about buying marijuana for medical and recreational purposes.
Medical Marijuana in Vermont
You must be a resident of Vermont to register for a medical marijuana card provided that you qualify for the state's medical marijuana program.
Qualifying Conditions for a Medical Marijuana Card in Vermont
Cachexia or wasting syndrome
Cancer
Crohn's disease
Glaucoma
HIV or AIDS
Multiple Sclerosis
Parkinson's disease
PTSD
Seizures
Severe or chronic pain
Severe nausea
And any patient receiving hospice care.
Those qualifying for a medical marijuana card can purchase and possess up to two ounces of marijuana. Patients are also allowed to cultivate up to 9 marijuana plants, of which no more than two may be mature.
According to the Vermont Department of Public Safety, there are currently 4,438 registered medical marijuana patients.
Where to Buy Weed in Vermont as a Medical Marijuana Patient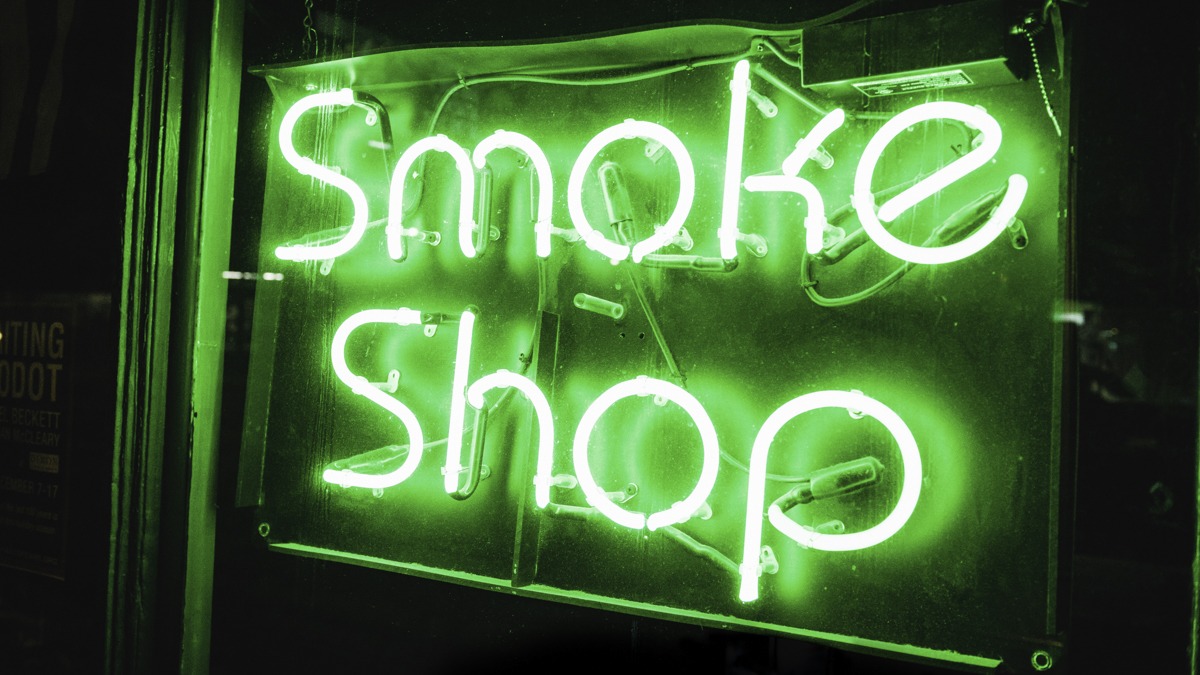 There are currently five dispensaries operating in Vermont. The state is considering adding a sixth dispensary once the program has scored more than 7,000 patients. Dispensaries can offer home delivery services.
Medical Marijuana Dispensaries in Vermont:
| | |
| --- | --- |
| Name | Address |
| Southern Vermont Wellness – Battleboro | 942 Putney Rd Battleboro, VT 05301 |
| PhytoCare Vermont | 120 Depot St Ste 103 Bennington, VT 05201 |
| Grassroots Vermont | 84 Lovers Lane Brandon, VT 05733 |
| Champlain Valley Dispensary | 1 Steele St Ste 124 Burlington, VT 05401 |
| Vermont Patients Alliance | 188 River St Montpelier, VT 05602 |
Can You Designate a Caregiver to Buy Marijuana on Your Behalf?
Yes, if you're a Vermont resident with a medical marijuana card, you can designate a caregiver to pick up your medicine for you. A caregiver is a person who has agreed to take responsibility for managing the well-being of a patient with regard to using marijuana for symptom relief. The caregiver must be 21 years of age or older and may serve only one patient at a time.
Recreational Marijuana in Vermont
As of 2020, recreational marijuana is legal in Vermont but without established retail sales.
This means that you can legally possess, grow, or gift marijuana to adults, but you can't sell or buy weed in Vermont.
The state is planning to introduce the framework for recreational sales, but until then, this sector remains in a grey area. This means that certain companies are offering "services" that you pay for in exchange for weed. That way, you're buying weed per se — you're just buying services, which is not against the law.
When Will the Recreational Dispensaries Open?
Vermont legislators are trying to introduce recreational dispensaries and cannabis lounges in 2020. They have already taken the effort to do so in 2019 but ultimately failed.
What Types of Marijuana Do Dispensaries Sell?
You will see a number of different strains of cannabis flower categorized by their genetics, mostly into Sativas, Indicas, and everything in between (hybrids). Vermont will probably follow other states when it comes to weed products available for sale.
Dispensaries will also sell concentrates, edibles, transdermal products, seeds, and clones that are ready to be grown.
How Much Does Weed Cost in Vermont?
The price of weed depends on the strain and its quality, but the prices per gram are between $10 and $30.
Where to Buy Weed in Vermont Before Recreational Sales Begin
Now that we've established there are no ways to buy weed in Vermont through official sales, you're probably wondering if there's anything you can do to enjoy your right to smoke in the small state.
Here are a few options:
1. Grow Your Own
Being a home grower gives you full control over your plants; you're in charge of their quality and if you know how to grow weed, you can get yourself way better stuff than what you can find in many dispensaries. However, keep in mind that growing your own weed is time-consuming and requires some practice before you can maximize the potency of your crops, so this is the best option for people who are patient enough to wait for the fruits of their labor.
2. Get Your Weed Gifted to You
This is another way to get your hands on high-quality weed in Vermont. Of course, you won't be buying any weed; you'll just pay for certain services and you'll receive a "free" gift, like going to a store and getting a "special discount" on that dank t-shirt.
3. Finding a Weed Dealer… Sorry, a Friendly Grower Near Me
Needless to say, weed dealers will always exist as long as the legal market doesn't offer competitive prices. However, in states like Vermont, being a weed dealer means that you're just a grower "gifting" cannabis to people. As long as weed dealers are low profile, nobody is going to chase them. Just don't go on the streets yelling "Hey, I wanna buy weed in Vermont, is there a dealer around?"
Can You Smoke Marijuana in Public?
No, marijuana consumption is currently limited to private properties. Later in 2020, cannabis lounges may start to open up, but until then, it's best to smoke your weed at home.
Can You Take Weed on a Plane from Vermont to Another Legal State?
No. All weed and cannabis products purchased in Vermont must be consumed in Vermont. Trying to cross state lines with marijuana is a criminal offense and can get you into serious trouble with the law. Do not risk crossing state lines with marijuana!
Final Thoughts on Buying Weed in Vermont
If you want to buy weed in Vermont, you may end up disappointed, at least for now. There are no operating recreational dispensaries, and only medical marijuana patients can legally purchase weed in the small state. Recreational users are allowed to possess, grow, and gift marijuana, but the sales will need to wait until the 2020's ballot.
How do you get your weed in Vermont? Do you have a medical cannabis card or are you using the "gifting" system? Let us know in the comments!