New York has very progressive laws around cannabis. Medical marijuana patients have been using the courtesy of the New York Compassionate Care Act since its release in 2014. But recently, Governor Andrew M. Cuomo opened the doors for recreational cannabis with the decriminalization act.
It's definitely a big step forward for the advocates of legalization. With marijuana possession no longer being a crime but a minor misdemeanor, New Yorkers can welcome cannabis as something normal — not a plant that makes you a criminal.
But can you buy weed in New York City if you're not a medical marijuana patient? What happens when you get caught with weed by a police officer?
Continue our guide to buying weed in the Big Apple to find out.
Buying Weed Online in New York City: Is It Even an Option?
Setting up cannabis dispensaries for retail sales requires setting up a whole new infrastructure. Since weed has been recently legalized, New Yorkers wonder if they can purchase their herbs online, just like their Canadian neighbors do.
Unfortunately, this isn't an option for the next few years. While many states with legal weed offer marijuana deliveries during the COVID-19 situation, most states are waiting for the government to decriminalize the plant on a federal level.
Still, you can use one workaround if you want to try buying weed online in New York.
It's legal and offers a smoother high than delta 9 THC from marijuana.
Does the name delta 8 THC ring a bell?
If not, here's what you need to know.
A Better and Legal Alternative to Buying Weed in New York City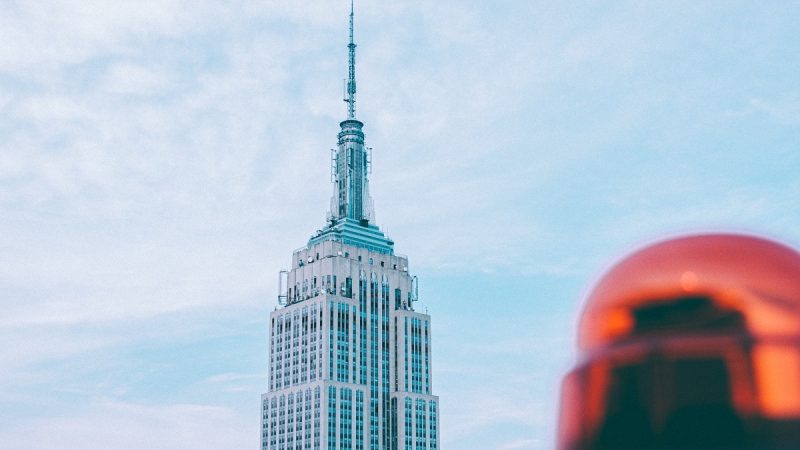 Like we said earlier, the only way for New Yorkers to get high-quality weed is to have a grower friend or grow their own herb. However, growing marijuana takes time, and it would be nice to have something to cherish in that 6-8 week window.
Some people still buy their weed from the streets, but buying from dealers can be risky. So, unless you have a sharing and caring friend, you'll need to figure out an alternative.
Delta 8 THC is the best that could happen to the cannabis community in the last few years.
This "rediscovered" cannabinoid has been recently put into the spotlight thanks to recent scientific breakthroughs.
But before we elaborate on the features of delta 8 THC, let's take a look at why some people choose to avoid delta 9 THC from marijuana.
Cons of Delta 9 THC from Marijuana
According to the World Health Organization, marijuana is a relatively safe recreational drug. It also has many acknowledged health benefits; in low and moderate doses, it can be an effective stress reliever, which may help with a range of mental health conditions.
However, high doses, or the ones that significantly breach one's tolerance to delta 9 THC, can backfire at the user, causing the following side effects:
Anxiety
Paranoia
Increased heart rate
Short-term cognitive impairment
Dizziness
Confusion
For many people who are sensitive to the psychedelic effects of THC, these reactions are enough to make them want to avoid high-THC strains and products.
This is where delta 8 THC steps in.
Delta 8 vs. Delta 8 THC
Delta 8 and delta 9 are different versions of the THC molecule.
Delta 8 THC is an analog of delta 9, meaning they have a similar molecular structure. However, their atomic bonds are arranged differently, which causes them to have slightly different effects on the user.
For delta 8 THC, the double bond is located at the 8th carbon chain, while for delta 9 THC, this bond is at the 9th chain.
As a result, delta 8 THC is about half as potent as delta 9. As a result, not only does it create a smoother and more clear-headed experience, but it is also much less likely to trigger anxiety and paranoia. In fact, these two side effects are very rare among delta 8 users.
The high from delta 8 THC alone can feel a bit bland; you feel high but not in a particular direction, which is why many delta 8 users combine their distillates with other cannabinoids and terpenes. Doing so helps them achieve a fuller profile of effects and some additional health benefits related to the entourage effect of cannabis.
On top of that, delta 8 THC provides similar benefits for easing pain, inflammation, nausea, vomiting, and stress. Delta 8 THC is also a strong appetite stimulant and can help protect neurons from damage.
Pros of Buying Delta 8 THC Online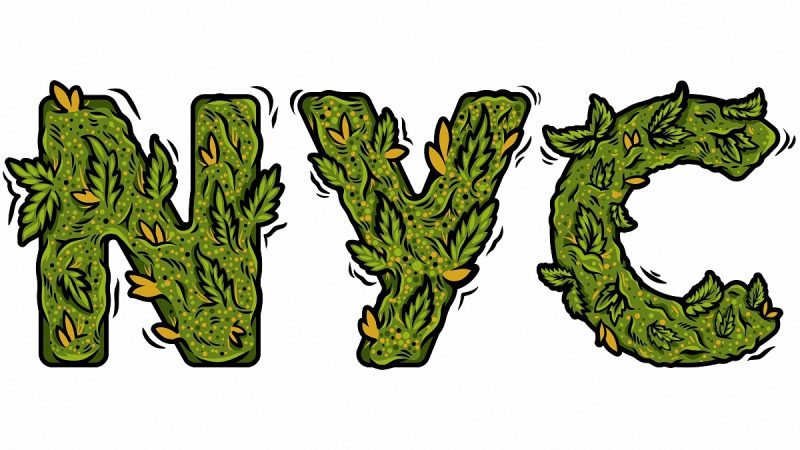 The unique properties of delta 8 THC and its milder psychoactive character have created a booming market in the cannabis industry. As a result, the popularity of delta 8 THC products has skyrocketed throughout the last year, garnering attention not only from cannabis users but also from biohackers and other health-conscious consumers.
Today, you can find delta 8 THC virtually everywhere, from vape shops and head shops to organic health stores and even gas stations.
Unfortunately, most products sold locally either contain less delta 8 THC than advertised, or they're contaminated with pesticides, heavy metals, and improperly purged solvents. This, in turn, can make the product dangerous for your health.
If you're looking for high-quality delta 8 THC, you need to do your homework and thoroughly research your potential vendors. Doing your research online is easy because you can view the lab reports from third-party testing, read user reviews, and search through expert forums and blogs for professional opinions.
Not only that, but shopping for delta 8 THC online also has other perks, such as:
Shipped to Your Door Legally in Your State
Perhaps the best thing about delta 8 THC products is that they're legal on a federal level. Delta 8 THC can be extracted from both hemp and marijuana. While marijuana-derived products are legal only in the states that have legalized marijuana for recreational use, hemp-derived delta 8 is legal in all 50 states, at least theoretically.
That's because hemp-derived products contain less than 0.3% of delta 9 THC, perfectly fitting into the provisions set out by the 2018 Farm Bill.
Receive in 2-3 Days with the Convenience of Shopping at Home
When you buy delta 8 THC online, your products should arrive within 2-3 days from placing the order, so it doesn't take long to enjoy your smooth buzz with high-quality products.
Shopping delta 8 THC online also offers greater convenience. There's no need to drive around the city and visit several stores before you can find what you're looking for. When you buy online, you can choose from different product types and formulas in the comfort of your home.
Not to mention that online retailers usually offer better prices on their products because there's no middleman involved. You can take advantage of discounts, coupon codes, bulk pricing, reward programs, and other ways to save money on high-quality delta 8 THC extracts.
No Anxiety as Seen with Delta 9 THC from Marijuana
Delta 8 THC is twice less strong than delta 9 THC; you'd need to take twice as much to experience the same intensity of high as you do when smoking or vaping weed. It also doesn't cause anxiety and paranoia, unlike delta 9 from marijuana.
It lasts longer than Delta 9 THC
Not only is delta 8 THC less potent than delta 9, but its effects are also delayed. For example, delta 8 THC tinctures tend to kick in after 1.5-2 hours, while cannabis tinctures start working within 20–30 minutes. However, these effects also last longer than the high from regular weed. In addition, some of these effects, such as appetite stimulation, are also more pronounced.
Best Delta 8 THC Online Vendors
As a young and booming market, the delta 8 THC space is home to many great brands offering high-quality products, but there's also no shortage of flu-by-night companies that use low customer awareness to their advantage.
Since the market is unregulated, it's the customer's responsibility to X-ray any company selling delta 8 products out there. Therefore, it would be best to look into factors like hemp farming, extraction methods, third-party testing, and the company's reputation.
Here at WeBeHigh.com, we closely monitor the cannabis market, reviewing the best and the worst products so that our readers can have an unbiased picture of their potential vendors. Here are the top 2 brands that we consider selling premium-quality delta 8 THC at reasonable prices.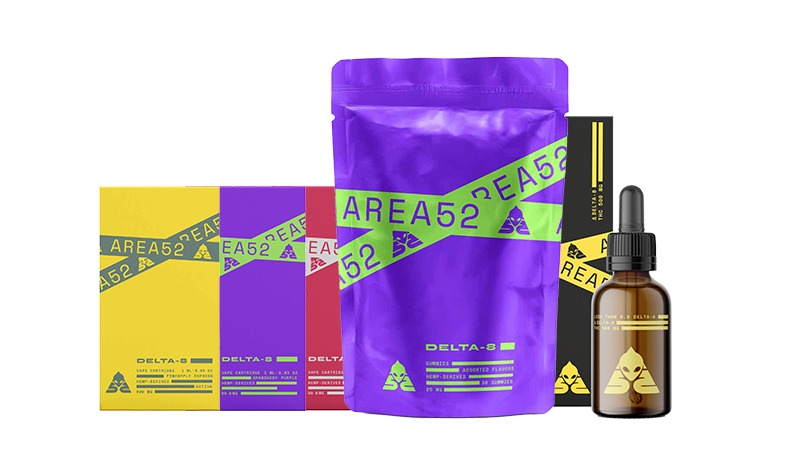 Area52 was established in California at the dawn of 2020, quickly tearing through other companies and reaching the mainstream delta 8 scene thanks to the quality of their products and integrity of lab testing. Area52 offers traditional forms of delta 8 THC, such as tinctures, gummies, and vape carts. Their products are based on a pure delta 8 THC and different blends of cannabis-derived terpenes.
These formulations are simple but crafted with decency; each product batch is tested in an independent laboratory for potency and purity, including the results for pesticides, heavy metals, and microbial contaminants.
While the products offered by Area52 are a bit more expensive than the competition, they offer discounts and bulk ordering for returning customers to make their extracts even more affordable.
Products offered by Area52:
Delta 8 THC Tinctures (1200 mg, Vanilla)
Delta 8 THC Gummies (25 mg, non-GMO, vegan, low-sugar)
Delta 8 THC Vape Carts (900 mg of delta 8 THC distillate, Pineapple Express, Berry Gelato, Granddaddy Purple terpenes)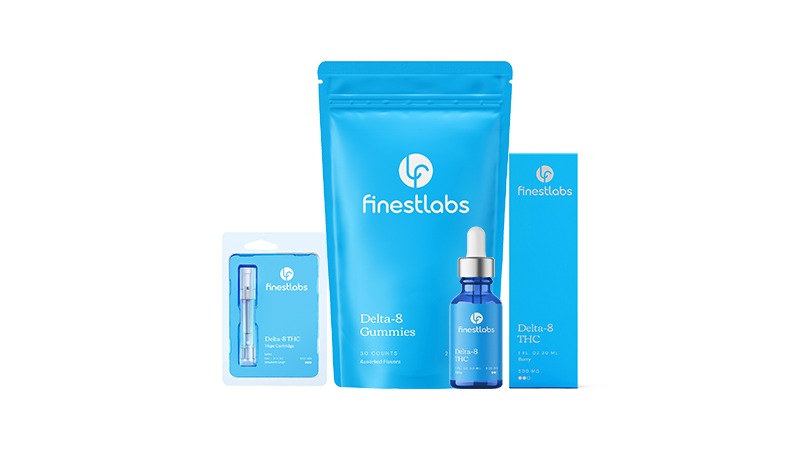 Finest Labs offers similar products to Area52 — they sell tinctures, gummies, and vapes — but in slightly lower concentrations. The company uses organic hemp and skilled lab workers to produce pure delta 8 THC without using bleaches and acids. The products come with up-to-date certificates of analysis, so you can easily check their potency and purity.
Lower potencies are better suited for beginner users and those who prefer to take low doses of delta 8 THC in their routine. For example, finest Labs is a popular brand among microdosers who use delta 8 to boost cognitive performance without getting high. Lower strength also means lower cost per product, so the company is a decent pick for new users who'd like to try if the cannabinoid is a good fit for them.
Products offered by Finest Labs:
Delta 8 THC Tinctures (500 mg)
Delta 8 THC Gummies (25 mg per gummy, vegan, low-sugar)
Delta 8 THC Vape Carts (500 mg, Blueberry strain terpenes)
Buying Weed in New York City Locally
It may take at least one year for the legal recreational sales to roll out in the Big Apple. For now, the only way to buy legal marijuana in New York City locally is to have a medical marijuana card.
Being a medical marijuana patient means that you won't even face a fine for being caught with weed because it's your medicine. By law, you're not doing anything illegal; you're just using cannabis treatment.
New York City has many medical dispensaries where you can find highly qualified staff and medical-grade products.
Best Medical Marijuana Dispensaries in New York City
This section covers the best medical marijuana dispensaries to buy weed from in New York City.
| | |
| --- | --- |
| Name | Address |
| MedMen | 433 5th Ave, New York, NY 10016 |
| Etain Health | 142 E 39th St, New York, NY 10016 |
| Columbia Care | 212 E 14th St, New York, NY 10003 |
| PharmaCannis | 405 Hunts Point Ave, The Bronx, NY 10474 |
| Vireo Health | 89-55 Queens Blvd, Flushing, NY 11373 |
Is Weed Legal in New York City?
Yes, New York has recently legalized recreational marijuana to save the state's plummeting economy. So far, Governor Cuomo has been failing to legalize weed, but as the old saying goes, "money talks."
That being said, recreational sales are yet to open. For now, the only way to buy weed in New York City is to be a medical marijuana patient. Recreational users need to grow themselves while the infrastructure for adult-use dispensaries is being established.
Here we explain both medical and recreational marijuana laws in New York City.
Medical Marijuana Laws in New York City
The current law permits qualified patients to apply for a medical marijuana card and obtain cannabis and non-smokable cannabis products from one of New York City's licensed medical dispensaries.
Who Can Buy Medical Marijuana?
Qualifying conditions include:
Acute pain management
Amyotrophic Lateral Sclerosis (ALS)
Cancer
Chronic pain
Epilepsy
HIV/AIDS
Huntington's Disease
Inflammatory bowel disease
Parkinson's Disease
Post-Traumatic Stress Disorder (PTSD)
Multiple sclerosis
Neuropathies
Opioid addiction and withdrawals
Spinal cord damage
Patients and their designated caregivers can possess a 30-day supply of cannabis-infused products. This means that you can only buy weed vapes, edibles, tinctures, capsules, and other consumables that don't include combusting the herb. In addition, registered organizations are allowed to produce and distribute additional products such as lotions, ointments, patches, and solid and semi-solid products, including tablets and lozenges.
There are currently 20 operational dispensaries. In 2017, the Department of Health registered five additional facilities to manufacture and sell medical cannabis products.
Patients aren't allowed to grow their own plants, although there's an estimated number of 98,101 registered medical marijuana users in New York.
Recreational Marijuana Laws in New York City
New York legalized marijuana for recreational use in March 2021. So recreational users won't be bothered by the Police any longer, as long as they don't buy the weed from the streets. Unfortunately, there are no operating dispensaries yet, so physically buying weed isn't an option in New York City for now.
Who Can Buy Recreational Marijuana?
Once recreational sales are launched, adults aged 21 and older will be able to purchase marijuana from state-licensed dispensaries.
Can You Smoke Weed in Public?
No, marijuana consumption is limited to private property. New York City has banned marijuana consumption in the following places:
Boarding areas
Child care services
Commercial establishments
Job sites
Enclosed indoor public spaces
Public mass transit vehicles
Bars and restaurants
General hospitals
Zoos
Indoor areas
Traveling with Weed in New York City
You can legally travel with weed in New York City, but it must be kept in a child-proof container and away from the direct reach of the driver. That being said, you can't travel with marijuana over the state lines, as it will be considered as the transportation of drugs — which is a federal felony.
What About CBD Hemp Oil in New York City?
CBD hemp oil and all hemp-derived products were legalized in 2018 with the signing of the amended Agricultural Act. The new law reclassified hemp from a controlled substance to an agricultural crop. Now hemp can be grown and harvested for any use, including clothing, food, paper, biofuel, construction materials, and health supplements like CBD oil.
You can find hemp-derived CBD products in local pharmacies, head shops, vape shops, organic health stores, and dispensaries. However, the CBD market is still unregulated similar to the delta 8 THC space, so it isn't easy to find a trustworthy vendor locally. The best brands and deals on high-quality CBD products are found online.
Key Takeaways on Buying Weed in New York City
The last year of the economic crisis caused by lockdowns has put Big Apple in serious need of tax revenue. This, in combination with attempts to make up for racial inequities, has made Governor Cuomo look at marijuana legalization from another perspective. Legalizing weed in New York has created a new industry that can significantly reduce unemployment rates besides pumping millions of dollars into the city's budget.
Now that New Yorkers can legally enjoy recreational marijuana, we can soon expect dispensaries to pop up. Unfortunately, while the legal infrastructure for recreational sales is being prepared, the only way to buy weed in NYC is to have a friend who knows how to grow it — or search for delta 8 THC online. The analog of delta 9 offers a clearer-headed high and doesn't get you anxious in high doses like a regular weed.