Although marijuana possession remains a federal offense, Washington passed Initiative 502 in 2012, law which allowed adults over the age of 21 to buy up to one ounce of weed, 16 ounces of cannabis-infused products in solid form, or 72 ounces of cannabis oils or up to 7 grams of marijuana concentrate for recreational use.
Wondering where to buy weed in Seattle?
What are the best dispensaries to buy from in the city?
What are the laws for both medical and recreational use of cannabis in Seattle and Washington state?
Continue reading to find out!
Is Weed Legal in Seattle?
As mentioned, Washington passed Initiative 502, legalizing recreational use for adults aged 21 and over. Therefore, all forms of cannabis are legal in Seattle. You can buy your weed from one of the state-licensed adult-use dispensaries after you show a valid proof of ID.
What You Need to Know About Buying Weed in Seattle:
You must be 21 or older to legally purchase cannabis from dispensaries
You CAN'T sell or give marijuana to minors.
You CAN'T drive under the influence of weed
Cannabis consumption is limited to private properties
You CAN'T purchase cannabis from establishments other than licensed dispensaries.
You CAN'T travel with weed. It's illegal to take it onto cruise ships or onto federal land. This includes places such as the Cascade National Park and Olympic National Park, as well as any navigable waterway that is patrolled by the U.S. Coast Guard
In addition, the law states that it's illegal to open a container with marijuana or marijuana product. It's also illegal to smoke weed where smoking tobacco is illegal, including bars, restaurants, workplaces, and areas within 25 feet of doors and ventilation openings.
Medical Marijuana Laws in Seattle: Where to Buy Weed as a Patient
Washington allows patients or designated caregivers to possess a 60-day supply of marijuana. Qualifying conditions include terminal or debilitating illnesses that could be treated with the medical use of marijuana after consulting a state-licensed health professional.
The Washington Department of Health has yet to determine the list of medical dispensaries that could sell marijuana to patients. As of right now, patients and their caregivers can purchase their medicine in adult-use dispensaries. Seattle is currently the most friendly municipality for buying weed, with the largest number of operating dispensaries.
In addition, patients and caregivers can grow marijuana in collective gardens of up to 10 people, with a limit of 45 plants.
Before You Start Looking for Weed Dispensaries in Seattle…
Here's a handful of facts for those buying weed in Seattle for the first time:
Use Weedmaps or other online databases to find the best dispensary near you.
There's plenty of different weed products available in Seattle. You can choose from edibles, pre-rolled joints, dried flowers, extracts, CBD oil, and other products.
Your ID will be checked before you can enter the retail store
The fact that you can smell weed in public doesn't mean that you can legally do it. In fact, doing so may land you a fine.
Shops cannot accept credit card payments due to federal banking regulations, so always bring cash.
Bringing marijuana out of Washington is illegal, even to another state that has cannabis-friendly laws. Marijuana transportation is still considered a federal offense.
Unless you're a medical marijuana patient, you can only purchase one ounce of dried flower at a time, but the stores have their right to further limit their amount according to their supplies.
Where to Buy Weed in Seattle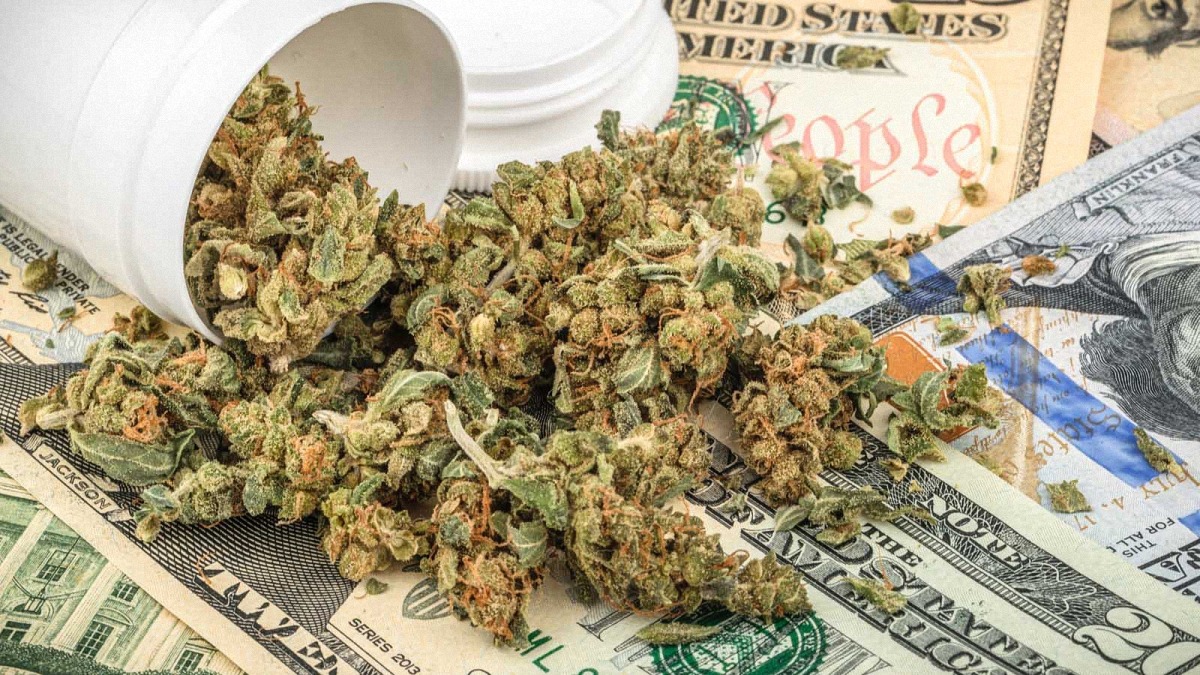 Living in Seattle means that you can legally enjoy weed and different weed-infused products as long as you have a valid ID to prove you're at least 21 years old. Most of the time, you'll need to shop for weed locally, but some locations offer delivery services as well.
Buying Weed in Seattle Locally:
Seattle is home to many adult-use dispensaries, so chances are that you'll find one near you. Here we share the list of the best places selling legal weed in the city:
Name
Address
A Greener Today
10522 Lake City Way NE, C103, Seattle

206-687-7877

American Mary
321 NE 45th St, Seattle

206-547-7833

Cannabis City
2733 4th Avenue S, Seattle

206-682-1332

Dockside Cannabis
1728 4th Avenue S, Seattle

206-223-3724

Fweedom Cannabis
12001 Aurora Avenue N, Seattle

206-734-9333

Ganja Goddess
3207 1st Avenue S, Seattle

206-682-7220

Grass and Glass
14343 15th Avenue NE, Seattle

206-367-1483

Greenside Recreational
9804 Lake City Way NE, Seattle

206-380-3129

Hashtag Recreational Cannabis
3540 Stone Way N, Seattle

206-946-8157

Herbn Elements Recreational
11013 Lake City Way NE, Seattle

206-535-8769

Herbs House
716 NW 65th St, Seattle

206-557-7388

Mary's N Seattle
12230 Aurora Avenue N, Seattle

206-850-5200

Ocean Greens
9724 Aurora Avenue N, Seattle

206-453-4145

OZ. Recreational Cannabis
3831 Stone Way N, Seattle

206-251-0630

Ponder
2413 East Union Street, Seattle

206-420-2180

Queen Anne Cannabis Company
312 W Republican St, Seattle

206-420-1042

Ruckus
1465 E Republican St, Seattle

206-257-4805

Seattle Tonics Recreational
12059 Aurora Avenue N, Seattle

206-363-6000

Stash Pot Shop
4912 17th Avenue NW, Seattle

206-294-5586

Trees Pot Shop
10532 Greenwood Avenue N, Seattle

206-257-4407
Buying Weed Online in Seattle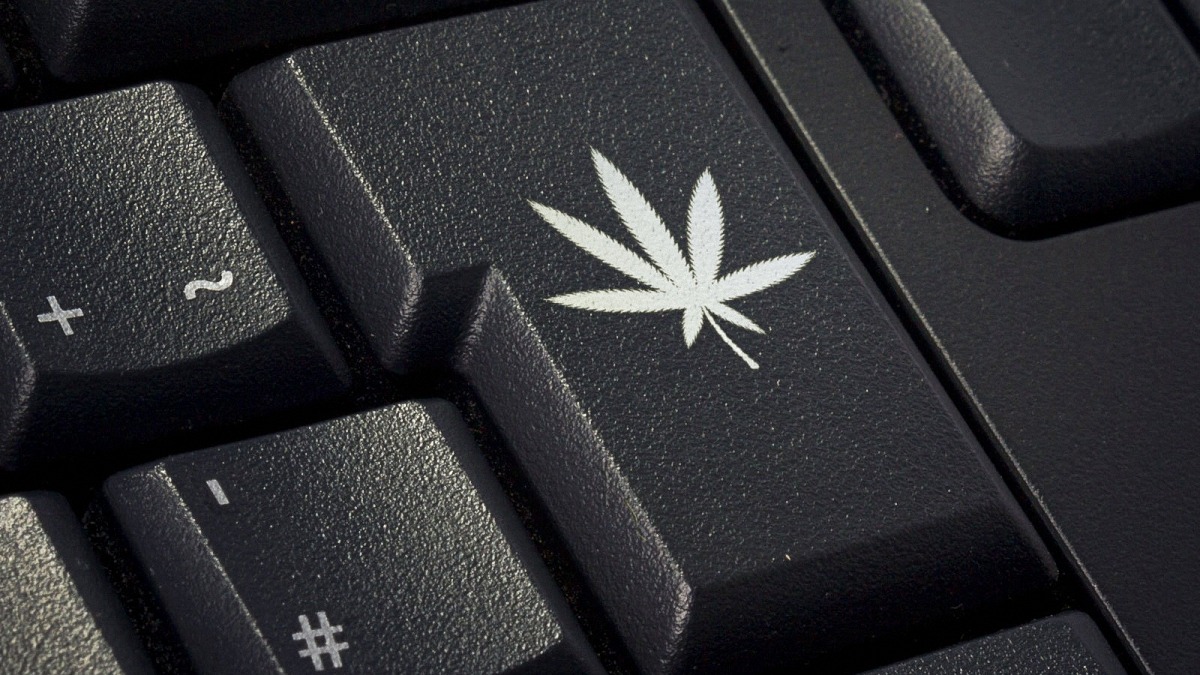 Can't find a cannabis dispensary near you? Don't panic, some dispensaries in Seattle let you order ahead via their online stores. Here we cover every location where you can buy weed ahead.
1. Canna West Seattle
Address: 5540 California Ave SW, Seattle, WA 98136
Canna West is a great dispensary that offers a convenient shopping experience. With a well-educated staff and their medical cannabis program, they are one of the best stores for marijuana patients. They also have an online menu available, where you can order your weed ahead.
2. Diego Pellicer 
Address: 2215 4th Ave S, Seattle, WA 98134
Diego Pellicer is an elegant dispensary that specializes in providing high-end experience for its customers. The place is known for selling 24-karat gold-plated cannabis cigar. The dispensary has a brilliant customer rewards program, La Famillia, which brings amazing deals like 15% off all orders as well as access to exclusive events and news. Similar to Canna West Seattle, you can browse Diego's menu online.
3. Ganja Goddess
Address: 3207 1st Ave S, Seattle, WA 98134
Ganja Goddess is a great place with a wide product selection and premium strains for even the most demanding users. On top of their amazing menu, this dispensary has knowledgeable budtenders who actually care about their customers' experience. Ganja Goddess is one of the best-reviewed weed dispensaries in Seattle.
4. Grass & Glass
Address: 12230 Aurora Ave N, Seattle, WA 98133
Grass & Glass is an exceptional store with many high-quality brands and an early bird special discount, which gives you 10% off your entire order. The guys at Grass & Glass allow for online pre-orders, so you can browse their menu and pick something ahead of time.
5. Mary's Seattle
Address: 12230 Aurora Ave N, Seattle, WA 98133
Mary's is a nice dispensary with an impressive product line up. It's a perfect place to stop by on your way towards the northern side of the city. Mary's also selling high-end glass paraphernalia, so maybe you can pick up your next dream bong or pipe from there.
Other Ways to Get Weed in Seattle
Seattle not only allows you to buy weed, but you can also grow your own plants there. This is certainly the most cost-effective method when it comes to yields, but it requires both patience and some growing skills from you. That being said, if you're not experienced enough, you may wonder how else you can buy weed in the city.
Please note that at WeBeHigh.com, we don't encourage any illegal activities, so in this section, we'll tell you how people usually choose their alternative routes.
The obvious choice is finding a weed dealer near you. If you live in Seattle, the easiest way to get a lead to the weed guy is to ask your friends who smoke. If they don't buy locally in dispensaries or order their stash ahead online, they need to source it somewhere else. It may happen that they also grow their own weed, so they might share their courtesy with you and offer some greens to the friend in need.
Where do you buy weed in Seattle? Let us know in the comments below!