Although marijuana possession remains a federal offense, Washington passed Initiative 502 in 2012, law which allowed adults over the age of 21 to buy up to one ounce of weed, 16 ounces of cannabis-infused products in solid form, or 72 ounces of cannabis oils or up to 7 grams of marijuana concentrate for recreational use.
Wondering where to buy weed in Seattle?
What are the best dispensaries to buy from in the city?
What are the laws for both medical and recreational use of cannabis in Seattle and Washington state?
Continue reading to find out!
Buying Weed Online in Seattle: Is It Even An Option?
Buying weed online isn't an option in Seattle. What you can do, however, is order your weed ahead and pick it up later from one of the city's dispensaries that offer an online menu. Below we list the top 5 places to order weed online ahead in Seattle.
1. Canna West Seattle
Address: 5540 California Ave SW, Seattle, WA 98136
Canna West is a great dispensary that offers a convenient shopping experience. With a well-educated staff and their medical cannabis program, they are among the best stores for marijuana patients. They also have an online menu available, where you can order your weed ahead.
2. Diego Pellicer 
Address: 2215 4th Ave S, Seattle, WA 98134
Diego Pellicer is an elegant dispensary that specializes in providing a high-end experience for its customers. The place is known for selling 24 karat gold-plated cannabis cigars. In addition, the dispensary has a brilliant customer rewards program, La Famillia, which brings amazing deals like 15% off all orders and access to exclusive events and news. Similar to Canna West Seattle, you can browse Diego's menu online.
3. Ganja Goddess
Address: 3207 1st Ave S, Seattle, WA 98134
Ganja Goddess is a great place with a wide product selection and premium strains for even the most demanding users. On top of their amazing menu, this dispensary has knowledgeable budtenders who actually care about their customers' experience. As a result, Ganja Goddess is one of the best-reviewed weed dispensaries in Seattle.
4. Grass & Glass
Address: 12230 Aurora Ave N, Seattle, WA 98133
Grass & Glass is an exceptional store with many high-quality brands and an early bird special discount, which gives you 10% off your entire order. In addition, the guys at Grass & Glass allow for online pre-orders, so you can browse their menu and pick something ahead of time.
5. Mary's Seattle
Address: 12230 Aurora Ave N, Seattle, WA 98133
Mary's is a nice dispensary with an impressive product lineup. It's a perfect place to stop by on your way towards the northern side of the city. Mary's also selling high-end glass paraphernalia, so maybe you can pick up your next dream bong or pipe from there.
A Better and Legal Alternative to Marijuana in Seattle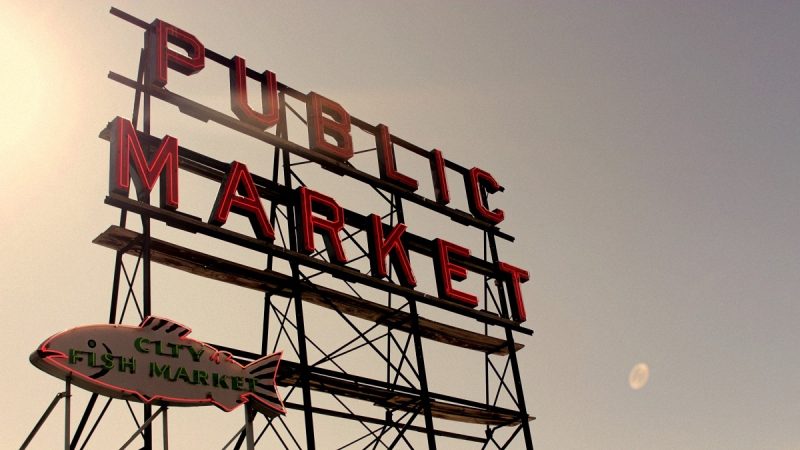 Marijuana is widely available in Washington, although Seattle has long been opposing the sale of weed in the city. Now you can choose from many adult-use dispensaries that offer a wide range of cannabis strains and cannabis-infused products.
Some states, such as California and Las Vegas, have allowed online marijuana deliveries for the time of the COVID-19 crisis. Still, it is unclear whether or not the new rules will stay with their residents for longer.
Marijuana is also federally legal, so buying weed online from one legal state to another is prohibited.
But, thanks to the recent technological breakthroughs in extraction methods, there's a new(ish) kid on the block. It's twice less potent than delta 9 THC from marijuana, and better yet, it's legal on a federal level — ever heard of delta 8 THC?
Cons of Delta 9 THC from Marijuana
Before we shed more light on delta 8 THC, let's focus on why some people choose to avoid regular weed.
In low and moderate doses, delta 9 THC is an effective stress reliever. Its psychoactive properties are actually desired when it comes to managing different types of mental conditions.
Most people can enjoy the high induced by delta 9 without any unpleasant side effects.
However, some cannabis users have particularly sensitive cannabinoid receptors that easily get overstimulated by delta 9 THC.
High doses that breach one's tolerance to THC may cause:
Anxiety
Paranoia
Feelings of unease
Increased heart rate
Dizziness
Short-term cognitive impairment
Delta 8 THC produces a much smoother high. Here's how it compares to delta 9.
Delta 8 THC vs. Delta 9 THC
Both delta 8 and delta 9 THC are different types of THC molecules.
They have a very similar molecular structure, but there's a slight difference in the arrangement of their atomic bonds.
For delta 8 THC, the atomic bond is at the 8th carbon chain, while for delta 8 THC, the bond is at the 9th chain.
This difference makes delta 8 THC about half as potent as delta 9 THC. As a result, the high smoother and clear-headed, but it also has a lower incidence of triggering anxiety. In fact, anxiety and paranoia are extremely rare among delta 8 THC users.
Delta 8 THC can also provide similar benefits for relieving stress, anxiety, pain, inflammation, and sleep problems.
While delta 9 THC can be extracted only from marijuana and is federally illegal, delta 8 can be produced from hemp using a multi-step conversion process from CBD.
Wondering where to find the best delta 8 THC products?
Read on to find out.
Pros of Buying Delta 8 THC Online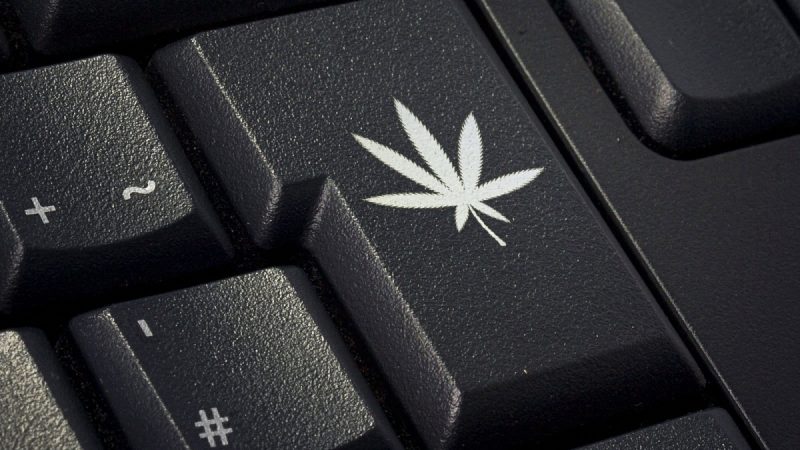 Delta 8 THC is a new and booming space; no regulations are surrounding the quality standards in terms of the manufacturing and labeling such products. This, in turn, creates room for fly-by-night vendors who offer cheap delta 8 THC extracts that are uncertified and potentially dangerous.
Don't get us wrong, there are plenty of great companies out there, but you need to do your homework and research every brand offering delta 8 THC.
Reading lab reports, looking for user reviews on third-party websites, and searching through forums and social media groups — doing these things can help you make a well-thought-out decision.
But it isn't easy to run this check locally. Buying delta 8 THC online provides you with more research tools to not rely solely on the vendor's opinion about the product.
Here are some other perks of shopping for delta 8 online.
Shipped to Your Door Legally in Your State
Perhaps the best part about buying delta 8 THC online is that it's legal on a federal level. In addition, the cannabinoid can be derived from hemp, and such products contain 0.3% of delta 9 THC (or less), so they comply with the 2018 Farm Bill.
You can buy delta 8 THC from any state and have it delivered right to your door, which currently isn't an option for regular weed.
Receive in 2-3 Days with the Convenience of Shopping at Home
Cannabis companies are known for fast delivery times, so once you've made up your mind and placed an order, your products should arrive within 2–3 business days. Buying delta 8 THC online is generally more convenient. You can browse through different brands and compare their formulas, potencies, flavors, and prices in the comfort of your home. Doing so will save you time on local errands between different head shops to get what you're looking for; local stores usually have one or two types of delta 8 THC on the shelves.
No Anxiety As Seen with Delta 9 THC
Delta 8 THC requires you to take twice as much to experience the same intensity of high as with delta 9 THC. Even when you take high doses of delta 8 THC, the chances of feeling anxious or paranoid are very low. That being said, you can still experience some classic side effects of marijuana, such as dry mouth, red eyes, increased appetite, and warped perception of time.
Lasts Longer Than Delta 9THC from Marijuana
This is where things get really interesting. Despite a delayed onset — delta 8 tinctures can hit you after 1.5 hours — the effects last longer than with other cannabinoids. Some of them are also more pronounced, such as appetite stimulation. So when you get high off of delta 8 THC, you should be prepared for a serious case of munchies.
Best Delta 8 THC Online Vendors
If you don't have time to do your own market research, we've prepared a shortlist of the top 2 delta 8 THC online vendors. Both companies make delta 8 THC extracts from organic hemp and test their products in independent laboratories for the entire chemical profile, including the tests for pesticides, heavy metals, and microbial contaminants.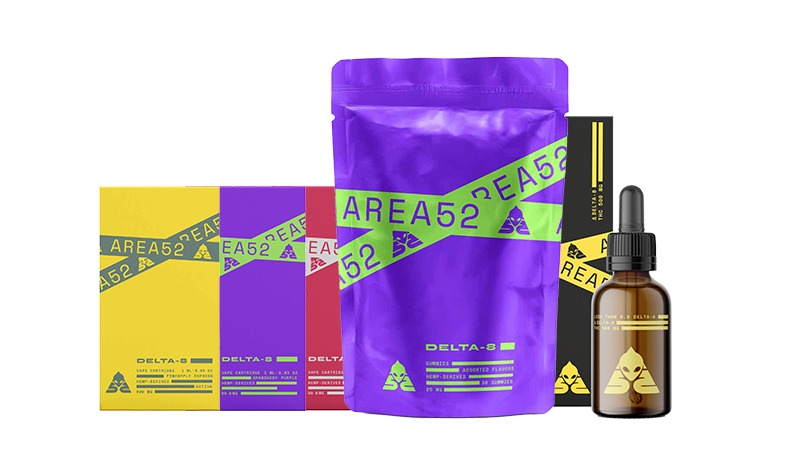 Area52 is a California-based brand specializing in premium cannabis extracts. Recently, the company has shifted its focus to delta 8 THC distillates, which they obtain from organic hemp plants grown in Colorado and Kentucky. These products are gently extracted without the use of harsh acids or aggressive solvents; highly skilled lab workers also run the conversion process to ensure the purity and safety of the end product.
Area52 offers delta 8 THC in traditional formats, such as tinctures, gummies, and vape carts. The entire collection boasts a high delta 8 THC content, so it's suited for both experienced users and beginners who are looking for a cost-efficient way to take delta 8.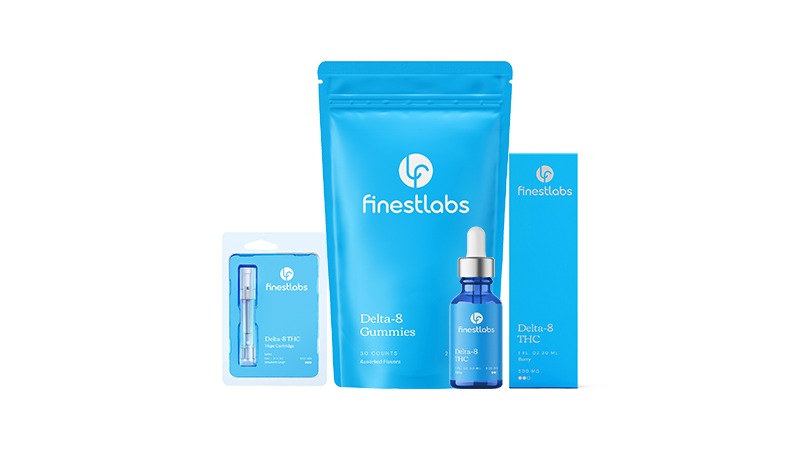 Finest Labs is the go-to brand for beginners and lightweight users who take lower doses of delta 8 THC in their routine. The company offers similar products to Area52 — tinctures, gummies, and vapes — but in lower concentrations. Low potency translates to lower cost per product, so this may be a good option if you're dipping your toes in the delta 8 space and don't want to invest big money in trial-and-error.
Just like Area52, Finest Labs tests each batch of its products in an independent laboratory for potency and purity so that you know exactly what you're buying.
Buying Weed in Seattle Locally
Seattle is home to many adult-use dispensaries, so the chances are that you'll find one near you. Here we share the list of the best places selling legal weed in the city:
Name
Address
A Greener Today
10522 Lake City Way NE, C103, Seattle

206-687-7877

American Mary
321 NE 45th St, Seattle

206-547-7833

Cannabis City
2733 4th Avenue S, Seattle

206-682-1332

Dockside Cannabis
1728 4th Avenue S, Seattle

206-223-3724

Fweedom Cannabis
12001 Aurora Avenue N, Seattle

206-734-9333

Ganja Goddess
3207 1st Avenue S, Seattle

206-682-7220

Grass and Glass
14343 15th Avenue NE, Seattle

206-367-1483

Greenside Recreational
9804 Lake City Way NE, Seattle

206-380-3129

Hashtag Recreational Cannabis
3540 Stone Way N, Seattle

206-946-8157

Herbn Elements Recreational
11013 Lake City Way NE, Seattle

206-535-8769

Herbs House
716 NW 65th St, Seattle

206-557-7388

Mary's N Seattle
12230 Aurora Avenue N, Seattle

206-850-5200

Ocean Greens
9724 Aurora Avenue N, Seattle

206-453-4145

OZ. Recreational Cannabis
3831 Stone Way N, Seattle

206-251-0630

Ponder
2413 East Union Street, Seattle

206-420-2180

Queen Anne Cannabis Company
312 W Republican St, Seattle

206-420-1042

Ruckus
1465 E Republican St, Seattle

206-257-4805

Seattle Tonics Recreational
12059 Aurora Avenue N, Seattle

206-363-6000

Stash Pot Shop
4912 17th Avenue NW, Seattle

206-294-5586

Trees Pot Shop
10532 Greenwood Avenue N, Seattle

206-257-4407
Is Weed Legal in Seattle?
Recreational Marijuana Laws in Seattle
As mentioned, Washington passed Initiative 502, legalizing recreational use for adults aged 21 and over. Therefore, all forms of cannabis are legal in Seattle. You can buy your weed from one of the state-licensed adult-use dispensaries after you show a valid proof of ID.
Who Can Buy Recreational Marijuana in Seattle?
You must be 21 or older to purchase cannabis from dispensaries legally
You CAN'T sell or give marijuana to minors.
You CAN'T drive under the influence of weed.
Cannabis consumption is limited to private properties
You CAN'T purchase cannabis from establishments other than licensed dispensaries.
You CAN'T travel with weed. It's illegal to take it onto cruise ships or federal land. This includes places such as the Cascade National Park and Olympic National Park and any navigable waterway that the U.S. Coast Guard patrols.
In addition, the law states that it's illegal to open a container with marijuana or marijuana product. It's also illegal to smoke weed where smoking tobacco is illegal, including bars, restaurants, workplaces, and areas within 25 feet of doors and ventilation openings.
Medical Marijuana Laws in Seattle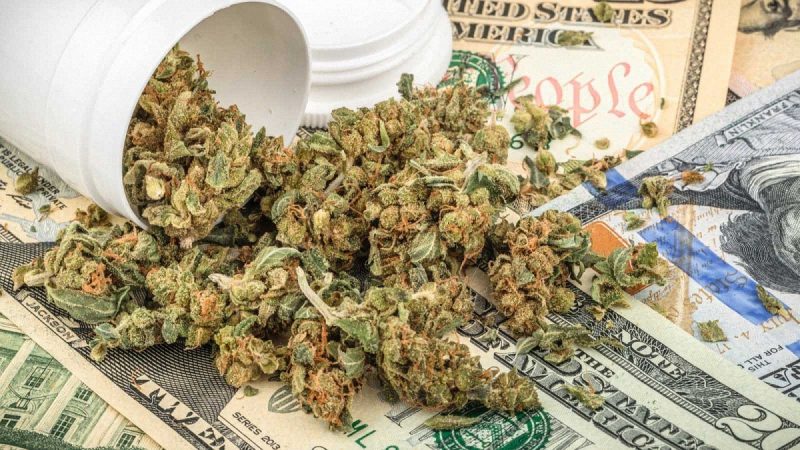 Washington allows patients or designated caregivers to possess a 60-day supply of marijuana.
Who Can Buy Medical Marijuana in Seattle?
Qualifying conditions include terminal or debilitating illnesses that could be treated with the medical use of marijuana after consulting a state-licensed health professional.
The Washington Department of Health has yet to determine the list of medical dispensaries that could sell marijuana to patients. As of right now, patients and their caregivers can purchase their medicine in adult-use dispensaries. Seattle is currently the most friendly municipality for buying weed, with the largest number of operating dispensaries.
In addition, patients and caregivers can grow marijuana in collective gardens of up to 10 people, with a limit of 45 plants.
Can You Smoke Weed in Public?
Smoking marijuana or consuming cannabis products in any public space is against the law. This means that you can't light up in a park or on the sidewalk, including private properties that are close enough to a public space where people can get exposed to the smell of smoke. The best places to smoke weed in Seattle are private homes, medical marijuana social clubs, or weed-friendly hotels.
Traveling with Weed in Seattle
Transporting marijuana between states is illegal, whether sending a package of marijuana in the mail or crossing state lines in a car. That being said, adults 21 and over can transport marijuana within the borders of Washington as long as it remains in a sealed, air-tight container and away from the driver's reach.
What About CBD Hemp Oil in Seattle?
The federal government legalized hemp under the 2018 Farm Bill. The new law removed the plant from the list of controlled substances, making it an agricultural commodity. Today hemp can be grown for any use, including food, clothing, paper, biofuel, construction materials, and health supplements like CBD oil.
CBD hemp oil is widely available in cannabis dispensaries and local vape shops, head shops, pharmacies, and wellness centers. However, since the market is unregulated (it's the same situation as delta 8 products), the best CBD companies and deals on high-quality products are found online.
Key Takeaways on Buying Weed in Seattle
Seattle not only allows you to buy weed, but you can also grow your own plants there. This is certainly the most cost-effective method for yields, but it requires both patience and some growing skills from you. That being said, if you're not experienced enough, you may wonder how else you can buy weed in the city.
Please note that at WeBeHigh.com, we don't encourage any illegal activities, so in this section, we'll tell you how people usually choose their alternative routes.
The obvious choice is finding a weed dealer near you. If you live in Seattle, the easiest way to get a lead to the weed guy is to ask your friends who smoke. If they don't buy locally in dispensaries or order their stash ahead online, they need to source it elsewhere. It may happen that they also grow their own weed, so they might share their courtesy with you and offer some greens to the friend in need.
Where do you buy weed in Seattle? Let us know in the comments below!