Although cannabis is still classified as a Schedule I substance by the US government — which makes it illegal on the federal level — the herb is ironically legal for medical and recreational use in the nation's capital.
This means that the District of Columbia residents can both medicate with cannabis and use it for recreational purposes without having to worry about facing fines or jail time for possession and other activities linked to cannabis.
However, it can still be pretty challenging to find weed in Washington DC if you don't know where to look for it. There are currently no operational adult-use dispensaries, so the only way to buy weed locally is through a medical dispensary. But then again, you need to be a medical marijuana patient to access your weed from there.
But does that mean there are no ways to buy weed in Washington DC?
Not exactly.
Continue reading this guide to learn about your options.
Buying Weed Online in Washington DC: Is It Even An Option?
Online delivery is the easiest way to buy weed in Washington DC. Weed can be literally delivered to your door. So whether you're up for cooking delicious food at home, watching Netflix, or want to keep your purchases discreet — delivery is your best bet.
There's a range of delivery services operating in DC; some offer great deals for returning customers. In addition, most companies list their products on their website so you can check whether they carry your favorite strains and forms of weed.
Need guidance when it comes to choosing the right weed delivery service in DC? Here are the top 3 best companies based on user reviews:
Exotic Blooms: this company offers top-notch delivery services with high-quality products, including exotic strains, pre-rolled joints, and other weed formats for curious consumers.
Lucky Chuckie: Lucky Chuckie offers a wide range of products and premium delivery services that you can purchase to get weed gifted to you. Lucy Chuckie is open 24/7; they specialize in selling top-shelf flowers, premium edibles, and CBD products.
Trending Leafs: if you're looking for the largest cannabis gift selection, including various products like flowers, extracts, concentrates, edibles, and vapes, Trending Leafs is the best place to visit. They're currently the most popular online cannabis delivery service due to their 24/7 working hours and outstanding customer care.
A Better And Legal Alternative to Marijuana in Washington DC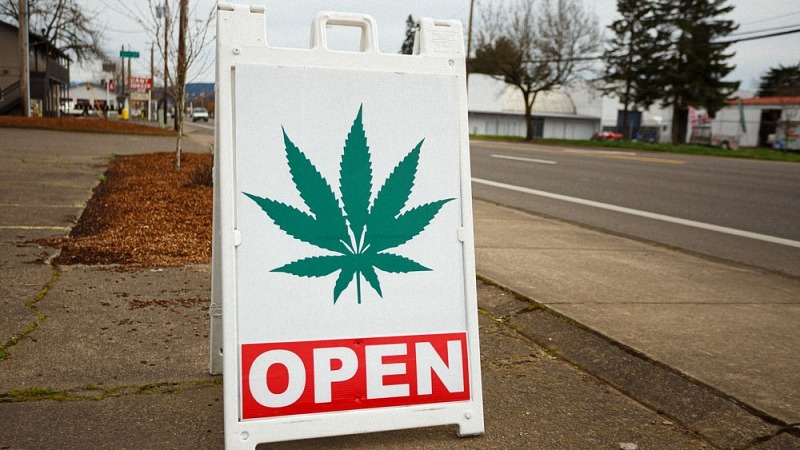 Until recently, cannabis aficionados were torn apart between the non-intoxicating CBD and trippy THC. But thanks to the recent advancements in extraction methods, they can now enjoy the golden mean between the two — it's delta 8 THC.
Ever heard of this intriguing cannabinoid? The 'THC' in its name suggests that it can get you high — and so is the case for delta 8. However, it gets you high in a slightly different way than delta 9.
Speaking of which, let's see why some people choose to avoid high-THC cannabis.
Cons of Delta 9 THC from Marijuana
Marijuana has a decent safety profile both as a recreational and medical substance. Even the WHO dubbed it a "relatively safe recreational drug with a questionable clinical importance of long-term side effects."
Most people can enjoy the high induced by delta 9 THC without any adverse reactions.
However, some users are sensitive to the trippy effects of THC; in essence, their cannabinoid receptors in the brain easily get overstimulated.
High doses of delta 9 THC are associated with the following short-term side effects:
Anxiety
Paranoid thinking patterns
Increased heart rate
Confusion
Cognitive impairment
Poor motor coordination
The above side effects make many people turn away from delta 9 THC despite its potential health benefits. Not everybody can precisely gauge the dose of delta 9, which often results in too intense cerebral stimulation.
So, how does delta 8 THC compare to delta 9?
Let's take a look!
Delta 8 THC vs. Delta 9 THC
Delta 8 and delta 9 are different versions of the THC molecule. Delta 8 is an analog of delta 9, meaning it has a very similar molecular structure — but with slight differences in the arrangement of its atomic bonds.
For delta 8 THC, the double bond is at the 8th carbon chain, while for delta 9, the bond is at the 9th chain.
What does it mean?
Well, this subtle difference makes delta 8 THC about half as potent as delta 9 THC.
In other words, you need to take about twice as much delta 8 to experience the same intensity of high.
Delta 8 THC is also less likely to get you anxious or paranoid. In fact, these two side effects are infrequent among delta 8 users. In addition, the high from delta 8 THC alone is bland, so many people combine the distillate with other cannabinoids or blends of cannabis-derived terpenes for a fuller effect profile.
At the same time, delta 8 THC offers similar benefits for relieving pain, inflammation, nausea, vomiting, and loss of appetite. In addition, as stated by the National Cancer Institute, delta 8 also has neuroprotectant properties.
Pros of Buying Delta 8 THC Online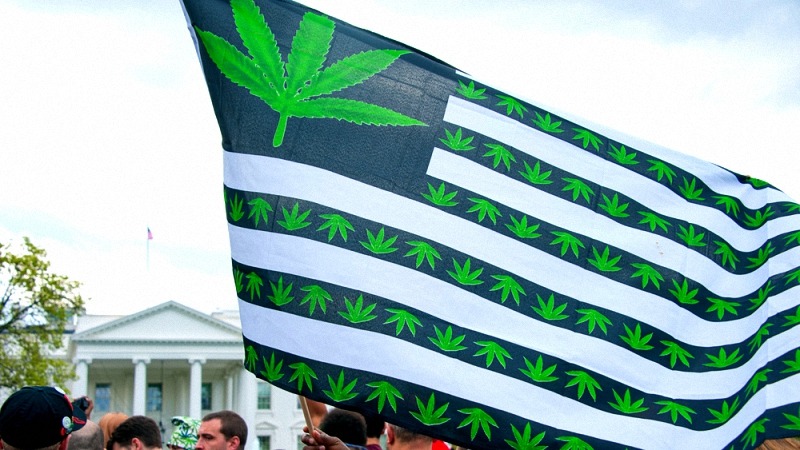 The popularity of delta 8 THC products has skyrocketed this year. You can find delta 8 vapes, tinctures, and edibles in head shops, vape stores, and even gas stations. However, the problem with products sold locally is that most of them don't meet the standards worked out by the leading brands in the industry.
In short, there's a lot of low-quality stuff being churned out on the shelves.
If you're searching for high-quality delta 8 THC products, we recommend finding a trustworthy online retailer.
Buying delta 8 THC online comes with many perks. One of them is being able to research every company that offers delta 8 out there thoroughly. You can look for lab reports, read user reviews, and look at independent rankings from bloggers and experts to get a whole package of information about your potential vendor.
Here are some other benefits of buying delta 8 THC online:
Shipped to Your Door Legally in Your State
Perhaps the best thing about delta 8 THC products is that they are legal on a federal level.
Delta 8 THC can be derived from both hemp and marijuana. In 2018, the federal government legalized hemp and all its derivatives as long as they contain less than 0.3% of delta 9 THC. Hemp-derived delta 8 THC fits into these requirements like a glove.
While 11 states have banned the sale of delta 8 THC, you can still order it online from a 'legal' state and have it delivered to your door.
Receive in 2-3 Days with the Convenience of Shopping at Home
Shopping for delta 8 THC online is hands-down more convenient than bouncing between local stores. Buying delta 8 THC online gives you access to a wide range of products — different formulations, potencies, volumes, and flavors — in the comfort of your home. Once you've made up your mind and ordered from an online retailer, your products should arrive within 2-3 days, which isn't long considering that you're getting a safe and tested delta 8 extract.
Last but not least, online shops have better prices on their products because they don't have to deal with the middleman. Customers can take advantage of coupon codes, discounts, and reward programs to save on their favorite products.
No Anxiety As Seen with Delta 9 THC 
As mentioned, delta 8 THC is about half as strong as delta 9 THC from marijuana. As a result, the high is smoother and more clear-headed, focusing on the body. Delta 8 THC can be mildly stimulating or sedating, depending on the dose. However, the chances of having a bout of anxiety or paranoia are extremely low.
Lasts Longer Than Delta 9 THC from Marijuana
Despite lower potency and delayed onset, the effects of delta 8 THC last longer than delta 9 THC from weed. Furthermore, the appetite stimulation from delta 8 THC is also stronger, so prepare yourself for a serious case of munchies.
Best Delta 8 THC Vendors
The delta 8 THC space is relatively new, so there are many great vendors out there, but there's an equal number of sketchy companies that sell mass-produced delta 8 THC isolate that didn't even stand close to quality.
The best delta 8 THC companies are the ones who deliver relevant and up-to-date certificates of analysis for their products. They use organic hemp as the CBD source, and they process their plants with pressurized CO2 instead of aggressive solvents.
Here we present our top 2 picks when it comes to premium delta 8 THC products. Both brands use high-quality ingredients and test their extracts during different stages of production.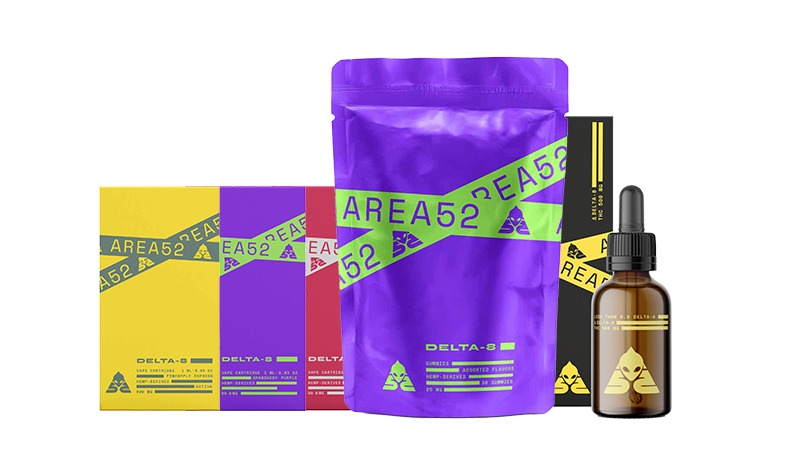 Area52 is a relatively new company whose founders specialize in pure distillates from unique cannabinoids such as delta 8 THC. Area52 offers three product categories, including tinctures, gummies, and vape carts.
All products use delta 8 THC distillate as the base and a blend of strain-specific terpenes from cannabis plants to leverage the entourage effect. The formulations are simple and effective; each product batch is tested for potency and purity in a third-party laboratory to ensure they're safe for consumption.
The Area52 delta 8 THC tincture features 1200 mg of delta 8 and a natural vanilla flavor. In addition, the product is sweetened with stevia, so you're not adding extra calories to your supplementation.
Speaking of the calories, Area52 also offers a more enjoyable form of CBD — gummies. Their gummies use the same delicious fruity base as CBD gummy bears; the only reason is the main active ingredient. The gummies from Area52 contain a potent dose of 25 mg of delta 8 THC.
If you're into vaping, Area52 has come up with a delta 8 THC-infused vape cart in a strain-specific variant. The product contains 900 mg of delta 8 THC combined with cannabis terpenes. You can pick from the Pineapple Express, Berry Gelato, or Granddaddy Purple strains. It's a great product for daytime use, especially if you use delta 8 THC to boost focus and relieve stress.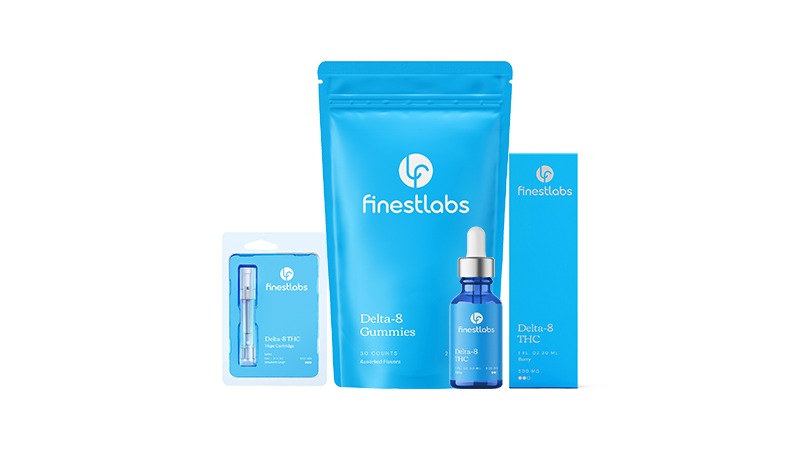 Finest Labs is the go-to choice for many beginner users and lightweight people who use lower doses of delta 8 THC in their routine. This brand offers similar product formats to Area52 — including tinctures, gummies, and vapes — but in lower concentrations.
For example, the FL tincture contains 500 mg of delta 8 THC, which is great for casual use or daily microdosing. The gummies offer 25 mg of delta 8 per piece; you can use these small increments to figure out your tolerance to delta 8 THC gradually. The vape cart (Blueberry strain) is very flavorful and has a nice calming effect, especially when you puff for longer than 30 seconds.
Buying Weed Locally In Washington DC
To date, there is no legal infrastructure for recreational marijuana sales in Washington DC. As a result, those looking for cannabis dispensaries need to stray from the district or look for alternative options.
Here are the two most popular ways of buying weed locally in Washington DC.
Go to Cannabis Events
Cannabis culture is spreading across the world, which shouldn't come to anyone's surprise, given its roots in every ancient civilization. As a result, Washington DC is home to many cannabis-centric activities and events that take place around the city.
From dining events like Viceland's Bong Appetit to private parties with various brands in the business, there's always an event to participate in. To participate in such activities, you have to be over 21, but you don't need to be a DC resident or a medical cannabis patient.
Since many of these parties are held on private property, cannabis will be handed to guests as gifts or trading purposes. Events also create great opportunities for networkers who'd like to meet people from the industry while also sampling signature products after the fact.
Going to a 420 event can be the perfect way to make new contacts and get yourself supplied with premium cannabis products.
Just Go Shopping
Sometimes, all you need to do if you want to buy weed in DC is regular shopping. Washington is full of shops that can give you gift cannabis upon any purchase during their regular working hours. On top of being a good idea to get a gist of the quality you'll receive for your free cannabis gift, buying from smoke shops allows you to support local businesses.
Is Weed Legal in Washington DC?
Yes, both medical and recreational marijuana is legal in Washington DC. Washington State has a robust marijuana market with lots of different types of cannabis products to choose from.
Recreational Marijuana Laws in Washington DC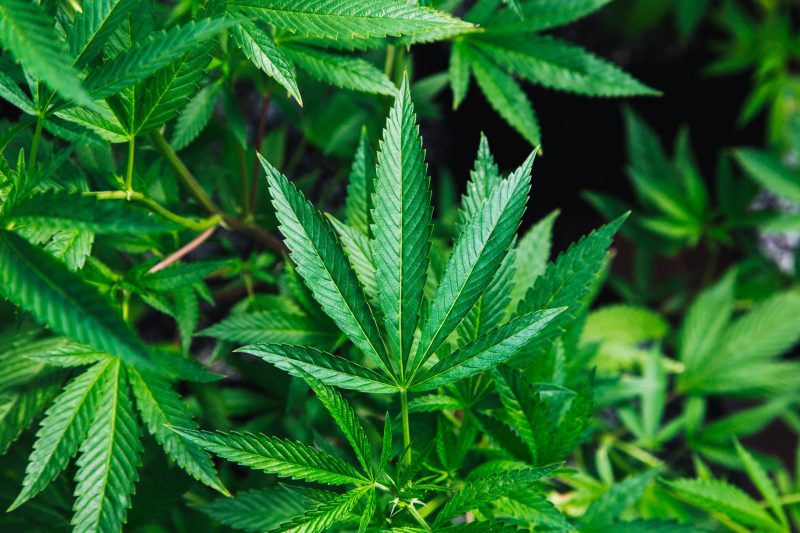 In 2014, Washington DC passed the Legalization of Possession of Minimal Amounts for Personal Use Act of 2014, better known under the name Initiative 71.
Who Can Buy Recreational Marijuana?
This bill allows adults over age 21 to legally possess and consume up to 2 ounces of marijuana on their private property. In addition, Washington DC residents can also grow their own cannabis for personal use — limited to six plants, with three mature flowering plants at a time.
However, unlike most recreational cannabis bills, Initiative 71 doesn't allow for retail sales of marijuana, so there are no operating dispensaries in the district. The act leaves a bit of a grey area for weed, though. Cannabis can be gifted or traded, so unless you're trying to buy or sell weed explicitly, you can still get your greens in DC.
Here we summarize recreational weed laws in Washington DC:
What You Need to Know About Buying Weed in Washington DC
You can legally possess up to 60 grams (2 oz) of dried cannabis flower
There are no retail marijuana sales in DC; you can only grow your own weed or have it gifted to you in one form or another.
If you want to buy weed in Washington DC from a dispensary, you need to have a medical cannabis card or a doctor's recommendation. Then, you can buy your weed from one of the state-licensed medical dispensaries.
You can only buy weed if you're over age 21.
Growing your own plants in Washington DC means you can have up to 6 plants provided that only 3 of them are flowering at a time.
Medical Marijuana Laws in Washington DC
Washington DC legalized weed in 2010. The District of Columbia has a very progressive medical marijuana program.
Who Can Buy Medical Marijuana?
As recommended by a DC licensed doctor, patients suffering from any debilitating condition can buy up to 2 ounces of marijuana. They can then purchase it from one of the medical dispensaries in the area. Medical dispensaries may grow up to 500 plants on-site at any one time. Both nonprofit and for-profit organizations can run dispensaries.
Patients who cannot make purchases themselves can designate a caregiver to buy cannabis and medical cannabis products on their behalf. The caregiver must be registered with the Department of Health and may only serve one patient at a time.
Best Medical Marijuana Dispensaries in Washington DC
Below we share a list of best-rated medical dispensaries in Washington DC:
| | |
| --- | --- |
| Name | Address |
| National Holistic Healing Center | 1718 Connecticut Ave NW |
| District Hemp Botanicals | 1323 Connecticut Ave NW, Dupont Circle |
| Capital City Care | 1115 U St, U Street Corridor |
| MetroXMD: Medical Marijuana Doctors DC | 1411 H St NE, Washington, DC 20002 |
| Herbal Alternatives | 1710 Rhode Island Avenue Northwest, Washington, DC 20036 |
Before You Start Looking for Weed in Washington DC…
Here are a few facts for people interested in buying weed in Washington DC. If this is your first time in the city, make sure you read them carefully:
Washington DC has a very understanding medical marijuana program. If your doctor concludes after the consultation that you qualify for medical marijuana treatment, you can apply for a special ID card.
Your ID will be checked before you can enter the medical dispensary.
The fact that you can smell weed in public doesn't mean that you can do it. In fact, cannabis consumption is limited to private properties.
Bringing marijuana out of Washington DC is illegal, even if the neighboring state has cannabis-friendly laws. In addition, marijuana transportation is still considered an offense on the federal level.
If you're a recreational consumer, you can execute your right to grow your own plants or use some alternative resources for buying weed in Washington DC.
Speaking of the last point, let's discuss your retail options in the District of Cannabis.
Can You Smoke Weed in Public?
Smoking weed or consuming cannabis-infused products in public is illegal in Washington DC. Marijuana consumption is limited to private properties. Even then, the property must not be close to a public space where people — especially children — can get exposed to the smell of marijuana. You can smoke weed in private houses, medical marijuana social clubs, or cannabis-friendly hotels.
Traveling with Weed in Washington DC
You can't transport marijuana between states (it's a federal felony), but you can travel with weed in Washington DC as long as your products are kept in a child-proof container and away from the direct reach of the driver.
What About CBD Hemp Oil in Washington DC?
CBD hemp oil is legal in all 50 states. In addition, the 2018 Farm Bill legalized hemp and all its derivatives provided that they contain no more than 0.3% of delta 9 THC. Today, farmers can grow hemp for many uses, including clothing, paper, food, biofuel, construction materials, and plant extracts like CBD oil.
You can easily find CBD oil in Washington DC's pharmacies, head shops, vape shops, and wellness centers. However, since the market remains largely unregulated, the best place to look for good deals on high-quality CBD is a trustworthy online store.
Final Thoughts on Buying Weed in Washington DC
Buying weed in Washington DC requires you to stay informed and know where to look for cannabis products. Although the District of Columbia allows for both medical and recreational use of cannabis, no retail stores are operating in the city.
If you're not a medical marijuana patient, there are still a few options to get your hands on top-shelf cannabis — from online delivery services to 420 events and regular shopping where you can receive a cannabis gift for your purchase.
Or, you can try out delta 8 THC and enjoy a legal high with "cannabis light."
Where do you buy weed in Washington DC? Let us know in the comments!