CBD stands for cannabidiol, a natural compound unique to the cannabis plant. CBD has sparked the attention of scientists and researchers due to its wide range of health benefits. Thousands of people all over the world use CBD oil to treat a wide range of symptoms, from sleep disorders to alleviative pain, anxiety, inflammation, and neurodegenerative diseases.
In this guide, we'll show you where to look for the best CBD oil for sleep and insomnia. Our ranking is followed by an educational section about the benefits of CBD for sleep disorders: how it helps, how it affects your sleep cycles, and how to use it for the best results.
What Are The Best CBD Oil for Sleep? Our Top 5 Picks
When it comes to supplementation with CBD, quality is paramount.
CBD oil needs some time to take effect. Some people experience it right away, but CBD oil isn't a miracle short-term cure for all your problems. You should rather consider it a long-term investment.
We've tried over 30 different CBD products before making this ranking to help you find something that could help you wake up better rested and maintain healthy sleep cycles in the long run.
Here are our top 5 picks: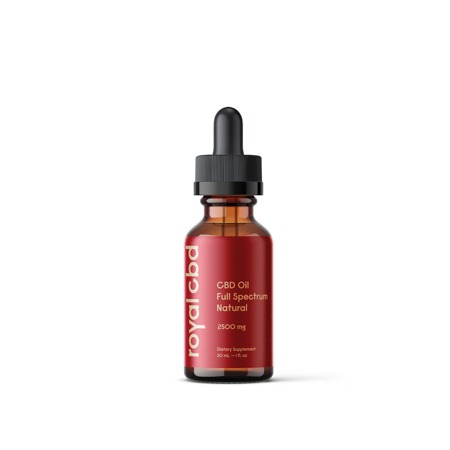 Product details:
| | |
| --- | --- |
| Total CBD Content | 250 — 2500 mg |
| Available Flavors | Natural, Peppermint, Vanilla, Berry |
| Potency | 8.3 – 88 mg/mL |
About Royal CBD
Royal CBD is a California-based brand that offers premium CBD products in traditional forms: oil drops, capsules, gummies, and topicals.
The company uses organic hemp. The plants are grown on domestic farms without using pesticides, herbicides, or synthetic growth boosters. That's important for the quality of CBD because organic hemp absorbs everything from the environment it grows in.
The Royal CBD full-spectrum oil is extracted with supercritical CO2, so it pleases us to see another premium company that doesn't use toxic solvents to make their extract. If you value ethical practices, from growing to packaging, Royal CBD is one of the best brands on the market.
The oil is available in 4 different strengths: 250 mg, 500 mg, 1000 mg, and 2500 mg. You can buy it in a natural version or use one of the flavored options, such as berry, peppermint, and vanilla. This isn't raw extract; the full-spectrum oil has been decarboxylated and then suspended in premium-grade MCT oil for easier dosing and faster absorption.
We've checked the Certificates of Analysis for each product from Royal CBD's collection; the advertised potency matches the one shown in the lab reports. The company releases new products every few months.
Recently, the guys at Royal CBD released a line of topicals — we'll let you know once we've tried them out!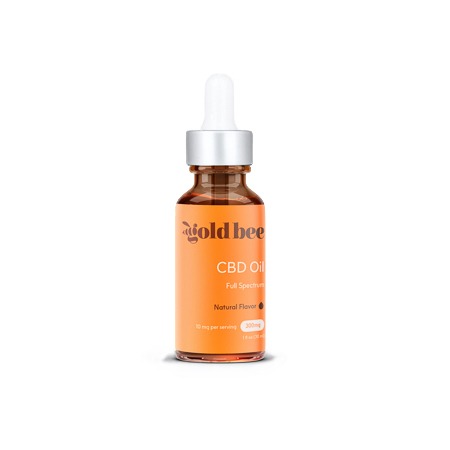 Product details:
| | |
| --- | --- |
| Total CBD Content | 300 — 1200 mg |
| Available Flavors | Natural (unflavored) and Honey |
| Potency | 10 – 40 mg/mL |
About Gold Bee
Gold Bee is one of the few CBD companies that show a great commitment to both human health, and the health of our environment.
The company's name isn't accidental. Gold Bee's core product is CBD-infused honey and other hemp cooking products. Now, the guys at Gold Bee have decided to expand their line of culinary goods to health supplements.
Similar to its honey, Gold Bee CBD oil comes from organic, non-GMO hemp plants that are further extracted with clean, supercritical CO2. The result is a clean and potent extract that reflects the original phytochemical profile of the source material.
Gold Bee CBD oil is available in three basic strengths: 300 mg, 600 mg, and 1200 mg. This is a good potency range for new consumers and those who have figured out their optimal dosage and want to get the best value for the price.
So far, the company only offers two flavor options — natural (unflavored) and honey flavor. If you're not a fan of the natural hemp flavor, the honey flavor does a great job at masking the grassy taste and is made from real organic Gold Bee honey.
You can also check out other Gold Bee products, such as CBD capsules, gummies, disposable vape pens, and various other superfoods.
This CBD oil is a full-spectrum product, meaning it contains all the non-psychoactive cannabinoids, terpenes, and traces of THC (less than 0.3%).
3. CBDPure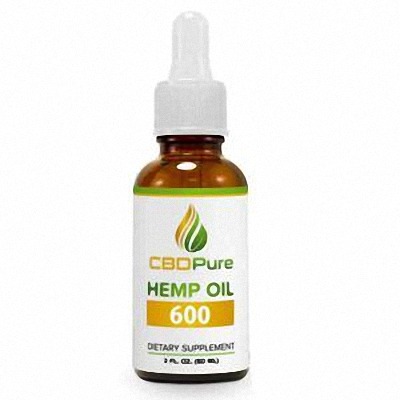 Product details:
| | |
| --- | --- |
| Total CBD Content | 100 – 600 mg |
| Available Flavors | Natural |
| Potency | 3.3 – 20 mg/mL |
About CBDPure:
CBDPure sells the best low-potency oil for those who need lower doses of CBD to regulate their sleep cycles. This company is one of the most transparent manufacturers we've come across. Not only does CBDPure describe each stage of production of its CBD oil, but it also provides extensive reports from third-party lab testing for each of its products.
CBDPure's product lineup includes only regular oil drops and softgel capsules, both of which are full-spectrum products. The CBD oil is available in 3 potencies: 100 mg, 300 mg, and 1000 mg. The highest potency contains 33 mg of CBD in each mL.
Similar to Royal CBD and Gold Bee, CBDPure makes full-spectrum extracts so they can remain effective at lower doses — hence the limited potency range. If you want something a little stronger, we recommend you go with the above brands.
CBDPure offers a 100% Satisfaction Guarantee program, so if you're not satisfied with the effects, you can get a full refund if you send the order back within 90 days after purchase.
4. Hemp Bombs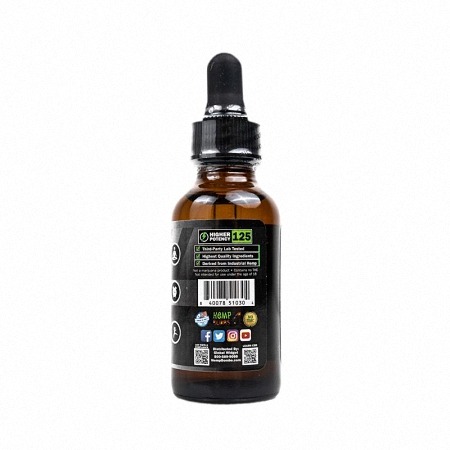 Product details:
| | |
| --- | --- |
| Total CBD Content | 125 — 4000 mg |
| Available Flavors | Unflavored, Orange Creamsicle, Peppermint, Watermelon, Acai Berry |
| Potency | 4 – 133.3 mg/mL |
About Hemp Bombs CBD:
Hemp Bombs offers the best CBD oil for sleep when it comes to CBD isolates. This American company specializes in making 99% pure CBD oil. Not only that, but Hemp Bombs also sells vape oils, capsules, gummies, and products such as beard oils or tattoo aftercare.
Hemp Bombs CBD oil comes in five potency options from 125 mg to 4000 mg of total CBD. The strongest version contains a whopping 133.3 mg CBD per mL.
Hemp Bombs claims to use hemp from certified organic farms in Europe. Similar to other leading brands in the CBD industry, the team at Hemp Bombs uses CO2 extraction for maximum purity. Since the oil uses CBD isolate, it contains zero THC.
If you're subject to periodical drug tests at work or you simply don't want any THC in your CBD oil for other reasons, this product allows you to avoid even trace amounts of the psychoactive cannabinoids.
CBD isolate is highly versatile; it has no odor and flavor, so you can easily blend it into carrier oils and make tasty products using natural flavorings. That's exactly what Hemp Bombs does. In addition, the isolate will give you the highest dose of CBD per serving, which is better for sleep support (more on that later in our guide to CBD and sleep).
That being said, experts generally consider isolates inferior to full-spectrum extracts because they lack the synergy achieved by the many cannabinoids and terpenes produced in hemp plants. If you're okay with taking trace amounts of THC and other cannabinoids in your oil, we recommend going with the full-spectrum or, at least, broad-spectrum CBD oil.
5. CBDistillery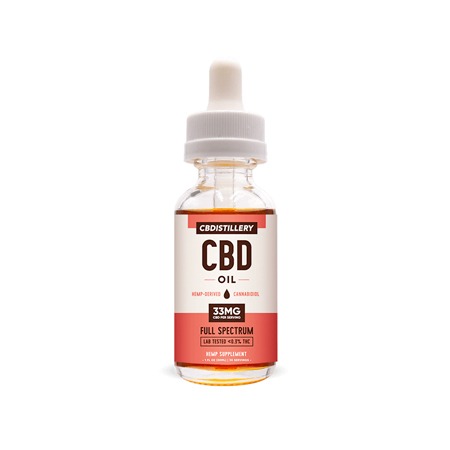 Product details:
| | |
| --- | --- |
| Total CBD Content | 250 – 5000 mg |
| Available Flavors | Unflavored |
| Potency | 8.3 – 166 mg/mL |
About CBDistillery:
CBDistillery is one of the most reputable companies, and one of the pioneers in the CBD industry. The company has been selling premium CBD products way before the market exploded in popularity.
CBDistillery hasn't settled despite being one of the first companies in the industry. The team at CBDistillery continues to innovate its products and improve its customer service. They offer both full-spectrum CBD and pure oils (THC-free).
There are five different CBD concentrations to choose from, starting at a modest 250 mg up to 5000 mg of total CBD. The highest potency option delivers 166 mg of CBD in each milliliter, providing enough CBD to last a few months.
This brand offers the most affordable oils on the market. The 250 mg CBD oil costs just $20, so if you benefit from lower doses of CBD and don't mind that CBDistillery doesn't use organic hemp (it's non-GMO though), you can get yourself a high-quality product without breaking the bank.
What is CBD (Cannabidiol)?
CBD is a natural cannabinoid that occurs in hemp and marijuana plants. It was first discovered and isolated in the 1930s and synthesized in the 1940s. Since that discovery, researchers have identified 113 individual cannabinoids.
Recent studies have found that CBD interacts with a wide range of receptors and neurotransmitters in the human brain. The majority of these interactions occur in the endocannabinoid system — a prime network in the body that helps it maintain biological balance — known as homeostasis.
The chemical structure of CBD allows it to influence the essential biological functions, such as emotional regulation, pain transmission, inflammation, neuroprotection, and sleep-wake cycles.
The endocannabinoid system naturally produces its own cannabinoids. They regulate the above processes as well and are released on demand when the above balance gets compromised. However, sometimes, the body cannot produce enough of its endocannabinoids to restore homeostasis.
New developments in research have indicated that CBD can play a vital role in maintaining sufficient concentrations of endocannabinoids in the body. As new studies on cannabidiol emerge every month, scientists discover its new properties. To date, CBD has been shown to have anti-inflammatory and antioxidant properties that help alleviate conditions such as anxiety, depression, chronic pain, autoimmune disorders, neurological problems, and impaired sleeping patterns.
Is CBD Legal?
Unlike marijuana, CBD is federally legal. You can buy hemp-derived CBD products in all 50 states.
In 2018, the Agriculture Improvement Act removed hemp from the Controlled Substances Act provided that it contains 0.3% THC or less. However, individual states have the right to put their own regulations on hemp and hemp-derived CBD.
Does CBD Help With Insomnia? The Benefits of CBD for Sleep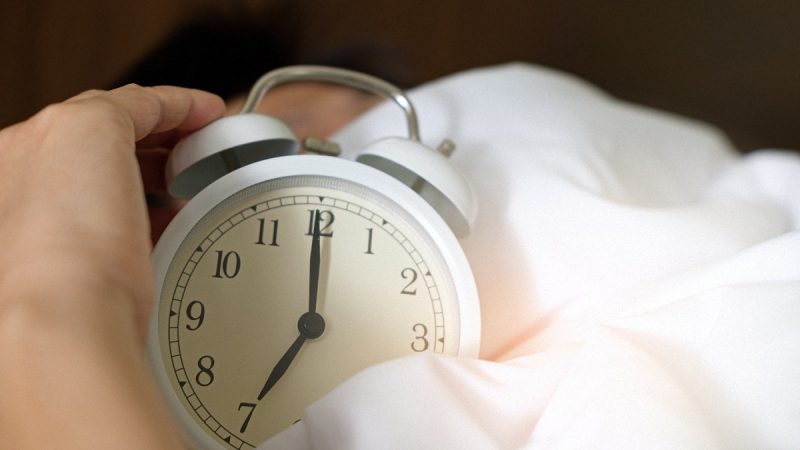 Scientists have spent a lot of time and resources on investigating the benefits of CBD for maintaining healthy sleep cycles. Here's what we know about using CBD in sleep disorders.
Using CBD to Relieve Symptoms of Insomnia
Results from the current research have shown that CBD may improve sleep. A study published in the Medicines Journal tested the effects of CBD on 490 patients with insomnia. At the beginning of the study, participants were asked to rate their symptoms of insomnia on a scale of 1 to 10, with 10 being the most severe. The average rating was 6.6
During the study, the participants used cannabis flowers in various forms, including joints, pipes, vapes, and oil. CBD potency was measured at 5.7% on average and 30% at most. THC clocked at 20% on average, with the highest score at 30%. After using different CBD extracts, the participants reassessed the severity of their symptoms; the average rating was 2.2., which was a 4.5 decrease compared to the beginning of the study.
Although this study involved the use of different cannabis products, it was clear they were able to reduce the symptoms of insomnia. However, it's difficult to conclude whether the relief was directly from CBD or the combination of cannabidiol and other cannabinoids.
CBD Helps Regulate Sleep Cycles
Another case study showed that CBD can improve sleep quality in patients with compromised sleep cycles. The study involved a 10-year-old girl with Post-traumatic Stress Disorder (PTSD). The girl received 25 mg of CBD before bed. Researchers administered an additional dose of 6–12 mg throughout the day to reduce her anxiety. Within five months, her sleep patterns, as well as the quality and quantity of sleep had significantly improved.
CBD Oil for Anxiety: How it Helps with Sleep
Current research suggests that CBD may help users to fall asleep and stay longer in the deep sleep phase by curbing anxiety. Patients with anxiety disorders can show symptoms of insomnia. The stress-relieving properties of CBD appear to improve responses to stressors and regulate deeper stages of sleep.
CBD, Sleep, and Chronic Pain Management
Chronic pain can negatively impact sleep patterns. According to a study published in Therapeutics and Clinical Risk Management, people suffering from chronic pain can effectively use CBD to fix their sleeping patterns. Not only can CBD help ease pain, but it also helps patients establish a consistent sleep-wake cycle by stimulating daily alertness and reducing daytime sleepiness.
CBD May Normalize REM for Parkinson's Disease
CBD can be beneficial for people with Parkinson's disease. As it turns out, CBD can be used to reduce REM behavior disorders, which is a common problem in Parkinson's patients.
Usually, the REM phase causes the body to enter a state called REM atonia, where your body is almost paralyzed. This paralysis makes individuals unable to physically react to their dreams. During the REM behavior disorder, the immobilization doesn't occur, causing abrupt movements. The condition can lead to patients injuring themselves or other people around them due to that.
Is CBD Legal?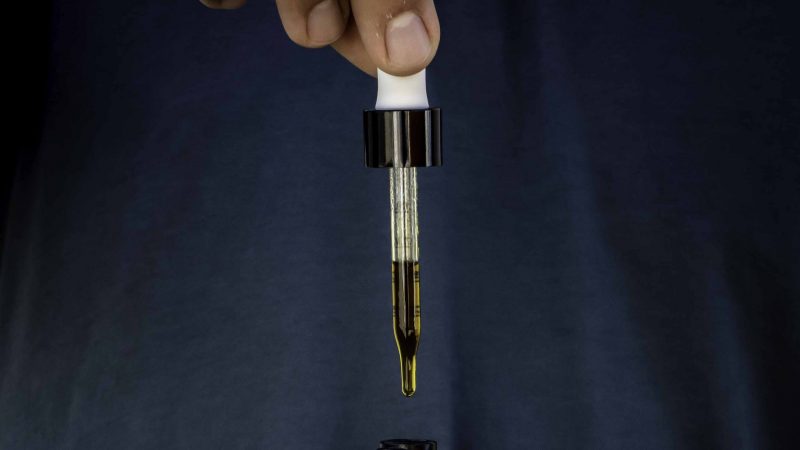 CBD comes from two types of cannabis: hemp and marijuana. Hemp usually contains high concentrations of CBD and only traces of THC. In contrast, marijuana carries significant levels of THC and low-to-high levels of CBD depending on the strain. Because of that, both plants are subject to different regulations.
As mentioned, hemp is legal in all 50 states. Marijuana is federally illegal but 11 states have legalized its recreational use. 33 states have some kind of medical marijuana program for patients with chronic conditions.
Different Types of CBD
CBD can take many forms, from tinctures to concentrated pills and inhalers.
The most common forms of CBD include:
CBD oil drops: products intended for sublingual consumption. They come in bottles with a dropper attached for easier dosing. You can take them under the tongue and hold them there for 30–60 seconds before swallowing, or add it to food and beverages.
CBD edibles: this category includes cakes, cookies, and gummy bears. CBD edibles need more time to take effect, but they last longer and are more enjoyable than unflavored CBD oil.
CBD vapes: you can also inhale CBD in a vaporizer or vape pen, just as you vape regular E-liquids. CBD vape juice contains CBD oil mixed with propylene glycol (PG) and vegetable glycerin (VG) to stay compatible with vaporizer devices. You shouldn't try to vape regular CBD oil as it's too thick to come through the vape pen's chamber (it will clog your device).
CBD oil is the most common form of CBD. You can find CBD oil in many different concentrations. The exact dose in treating sleep disorders isn't known, and most of the time, it requires trial and error. That's because the effective CBD dosage depends on factors such as the individual's age, gender, weight, unique body chemistry, and severity of symptoms.
Final Thoughts on the Best CBD Oil for Sleep
Studies point to CBD as the next potential sleep aid for those with insomnia and other sleep disorders. While the influence of CBD on sleep cycles still requires more research to draw definitive conclusions, current results are very promising, to say the least.
We hope this guide has helped you understand the potential benefits of CBD for sleep. If you don't feel confident enough to do your own research on the best CBD brands on the market, use our recommendations as a point of reference. All brands presented in our ranking sell premium CBD products sourced from organic hemp and tested in independent laboratories. We also suggest that you check local state guidelines and regulations regarding hemp and hemp-derived CBD before you order CBD oil online.
Does CBD help you with sleep? What's the best CBD oil you've used so far? Let us know in the comments below!