Hypertension is a plague the American society, affecting more than half of Americans.
Correct, one in two Americans suffers from high blood pressure.
CBD oil has been touted as an effective remedy for an array of health conditions. Research is uncovering its health benefits every month, from pain relief to anxiety reduction and improvements in neurological disorders.
But do studies say anything about using CBD for hypertension?
Does CBD oil lower blood pressure, or is it an anecdotal claim?
Today we explain the relationship between CBD and blood pressure on top of providing our recommendations for the best products to buy in 2022.
Does CBD Lower Blood Pressure?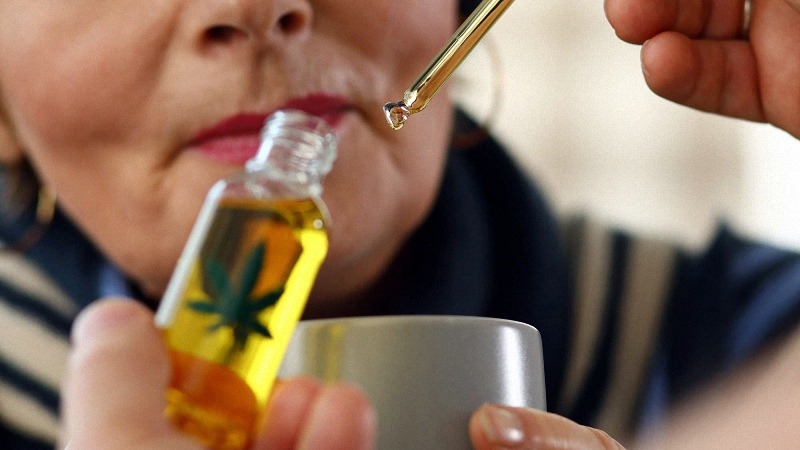 Although research on ill human subjects is still lacking, there's some evidence from healthy volunteers supporting the theory that CBD may relieve hypertension. Elevated blood pressure can be caused by a range of side factors, such as anxiety, lack of quality sleep, depression, inflammation, and other underlying conditions.
What is Hypertension?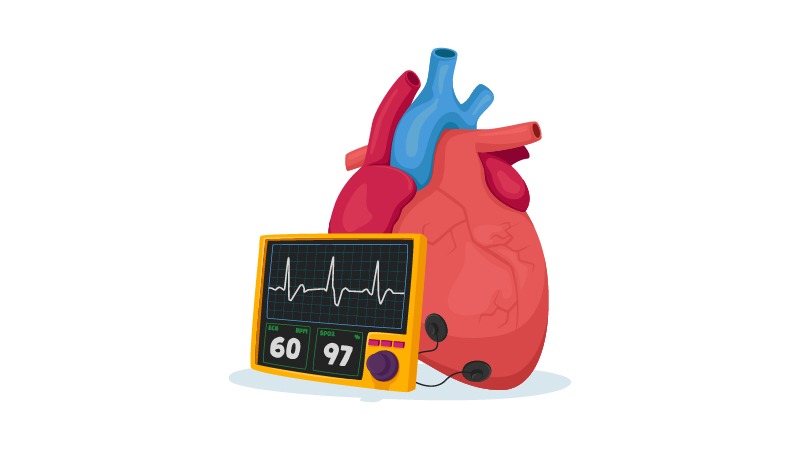 Hypertension is a medical condition involving elevated blood pressure. As blood flows through your blood vessels, it creates a degree of force; if you have high blood pressure, this force can harm the walls of your blood vessels, arteries, and veins.
Chronically high blood pressure can result in cardiovascular conditions such as heart disease, heart attack, heart failure, stroke, or aneurysm. Hypertension can be deteriorated by type 2 diabetes, anxiety, inflammation, sleep deprivation, poor diet, and alcohol and cigarette use.
Natural blood pressure management techniques include reducing stress, salt intake, and cutting down on the consumption of alcohol and tobacco. Adding anti-inflammatory and relaxing compounds may also come in handy on top of exercising.
In the cases of aggravated hypertension, doctors may prescribe medications that can lower your blood pressure. These medications include calcium channel blockers and ACE-inhibitors. Despite their short-term effectiveness, prolonged use may result in side effects like dizziness, constipation, headaches, and swollen joints.
New research indicates that CBD can be used to lower blood pressure. CBD is safer than conventional medications due to fewer side effects and its ability to regulate homeostasis in the body through a series of mechanisms unique to cannabis compounds.
CBD Effects on Blood Pressure
CBD has been shown to provide substantial benefits that may help lower blood pressure by targeting the potential causes. Here's what you need to know:
CBD Can Lower Blood Pressure by Reducing Anxiety
Anxiety is one of the major contributors to hypertension. In a 2019 study posted in The Permanente Journal, the researchers examined sleep and anxiety records in human subjects, and the results indicated that CBD could be beneficial for people with anxiety-related disorders (1).
Another study, which was published in the Journal of Alternative and Complementary Medicine, highlighted CBD as the potential treatment of post-traumatic stress disorder (PTSD) (2).
CBD Is A Vasodilator
Being a natural vasodilator, CBD may promote positive cardiovascular health by opening the blood vessels to ensure proper blood flow. This trait was highlighted in a double-blind, placebo-controlled, and randomized crossover study conducted by the researchers from the Oxford Centre of Diabetes, Endocrinology & Metabolism (3).
The said study analyzed the interaction between CBD and blood pressure and found that a single dose of CBD oil significantly lowered blood pressure in healthy human volunteers, both under stress and at rest. The fact that CBD lowered blood pressure in normal circumstances proves that there's more to CBD's benefits for hypertension than just anxiety reduction.
However, the authors of the study added that there are no dedicated studies in humans to date that would investigate the effect of CBD on cardiovascular measurements in ill subjects, with regular monitoring of cardiovascular parameters.
CBD Reduces Inflammation
A 2009 study conducted by researchers from the University of South Carolina School of Medicine revealed that CBD has remarkable anti-inflammatory properties. Since inflammation is one of the root causes of high blood pressure, reducing it may help alleviate hypertension (4).
However, inflammation may stem from other diseases as well, which is why a healthy lifestyle and balanced diet is advised when using CBD oil for high blood pressure.
CBD Modulates Cortisol Secretion
Also referred to as the "stress hormone," cortisol is released by the body in stressful situations. A heightened cortisol level may trigger a physical stress response in the body that could elevate blood pressure.
According to a 1993 study from the Brazillian Journal of Medical and Biological Research, CBD affects cortisol secretion. Therefore, if high blood pressure is caused by elevated cortisol levels, CBD oil may theoretically help lower both (5).
CBD Improves the Dynamics of Blood Flow
A systematic review and meta-analysis posted in the Frontiers in Pharmacology analyzed the hemodynamic (blood flow) effects of CBD. The authors of the study concluded that CBD may be an effective remedy for cardiovascular health problems, including hypertension and stroke. However, the study found no evidence that CBD exerts similar actions under non-stressful conditions (6).
The majority of the data were from mice, and results from human studies on the effects of CBD on blood flow and hypertension will provide a better understanding of the examined mechanism.
CBD Balances Communication Between Neurotransmitters
Results from a 2017 research paper found in the Cannabis and Cannabinoid Research Journal showed how anandamide — an endogenous cannabinoid and neurotransmitter — plays an essential role in cardiovascular function. CBD oil has been shown to regulate the reuptake of this compound, translating into better management of the cardiovascular system (7).
CBD Is a Neuroprotectant
In a 2013 study published in the British Journal of Clinical Pharmacology, CBD lowered blood pressure by maintaining healthy blood flow in the vessels of animal subjects. The review also mentioned the positive effects of CBD on cardiovascular health (8).
Results from this study suggest that CBD may act as a neuroprotectant, helping protect the brain against stroke. The findings also indicate that CBD can help maintain a healthy heart rhythm after an ischemic stroke, which is caused by the blockage in the arteries. In other words, CBD may potentially improve heart function immediately after a heart attack in animal models.
Although the study points to the cardiovascular system as a potential therapeutic target for CBD, it hasn't established the target sites of action.
Best CBD Oil for High Blood Pressure
Finding a high-quality CBD oil for your problems with hypertension may be challenging — especially if this is your first time.
The market is unregulated and thus flooded with sub-standard products that either contain significantly less CBD than stated on the bottle, or are downright dangerous due to the presence of pesticides or residual solvents.
Of course, there's also a great number of reputable manufacturers who strive to establish certain production standards until the FDA investigates the safety and efficacy of hemp-derived products. However, you need to know where to look for such brands.
To save you some time and effort, we have put together a list of the top 3 brands that offer premium-quality CBD oils at affordable prices. We've chosen them according to quality criteria such as hemp farming, extraction methods, cannabinoid spectrum, additives, and third-party testing.
1. Best CBD Oil for Hypertension: Royal CBD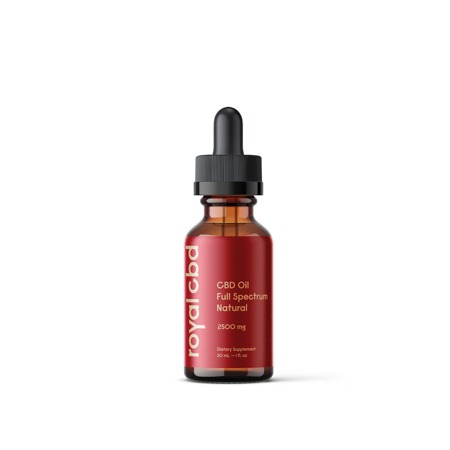 Pros:
Organic farming
CO2 extraction
Full-spectrum CBD
Up to 83 mg of CBD/mL
Suspended in MCT oil
4 flavored options available
Batch-specific certificates of analysis
Cons:
The strongest CBD oil has only one flavor version (natural)
Not available in-store
Why Royal CBD is the best CBD oil for hypertension:
Royal CBD oil features the full spectrum of cannabinoids and terpenes, including trace amounts of THC (0.3%). Together, these compounds create unique synergy described by researchers as "the entourage effect." This synergy allows lower doses to remain effective and boosts the overall efficacy of CBD oil.
The product is available in four potencies: 250 mg, 500 mg, 1000 mg, and 2500 mg; the strongest bottle packs a healthy dose of 83 mg of CBD in every milliliter. This strength is the best for users who suffer from high-stress levels and need more CBD in their routine to lower blood pressure. Since it would be impossible to maintain the original chemical profile of the plant in this bottle size, the 2500 mg CBD oil is only available in the natural flavor. Other potencies come in Citrus, Mint, Vanilla, and berry flavors.
The hemp used by Royal CBD comes from small local farms in Colorado. The company provides batch-specific certificates of analysis (COAs) and offers a 30-day money-back guarantee on all its products. Other formats offered by Royal CBD include soft gel capsules, gummies, honey sticks, disposable vape pens, and topicals.
2. Best Organic Formula: Gold Bee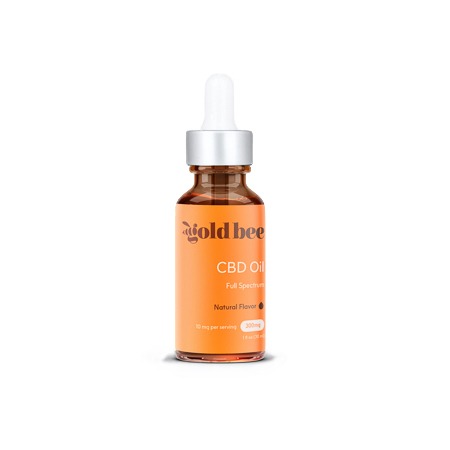 Pros:
100% organic product
CO2 extraction
Full-spectrum CBD
40 mg of CBD/mL
Sweetened with organic honey
Lab-tested for potency and purity
Cons:
Limited choice of flavors
Only one potency available
Why we recommend Gold Bee CBD oil for hypertension:
Gold Bee makes the best organic CBD oils in our opinion; the company uses Colorado-grown hemp and makes its extracts using gentle CO2 extraction, which results in pure products. The Gold Bee CBD oil offers 1200 mg of CBD per bottle. Similar to Royal CBD, this is a full-spectrum extract, so you're getting the synergistic effects from the other cannabinoids and terpenes from hemp.
Although this is a mid-potency range, the Gold Bee CBD oil is more effective than some of the stronger products we've tested for the purpose of this ranking. This speaks well about the quality of their ingredients. Speaking of which, the Kiwi-flavored version has been infused with organic honey from the Amazon rainforests, combining two ancient superfoods in one product.
3. Best CBD Isolate: Hemp Bombs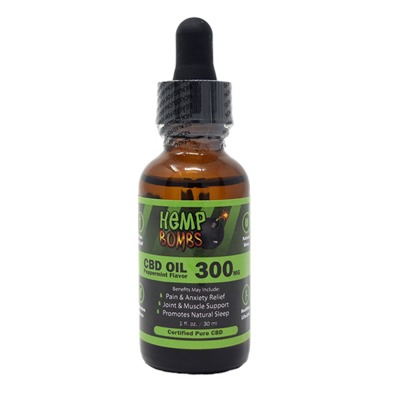 Pros:
Organic, European-grown hemp
CO2 extraction
THC-free
Up to 4,000 mg of CBD per bottle
Available as broad-spectrum CBD or isolate (pure oil)
Lots of flavors to choose from
Third-party tested for quality
Cons:
No entourage effect from other cannabinoids and terpenes
Flavored with synthetic flavorings
Why we recommend Hemp Bombs CBD oil for hypertension:
Hemp Bombs specializes in making THC-free products. Unlike the two brands from above, this one uses European-grown hemp, which is known for its high cultivation standards as well.
Although you won't get the full entourage effect from this CBD oil — it uses a broad-spectrum extract or isolate — it is less expensive than its full-spectrum counterparts. In addition, it provides you with the highest amount of CBD per serving and doesn't leave a botanical aftertaste upon consumption.
If you're a flavor chaser, you may choose from four different flavors: Acai Berry, Watermelon, Orange Creamsicle, and Peppermint. Hemp Bombs also offers other forms of CBD, such as capsules, gummies, vape juice, and topicals.
How to Use CBD for Hypertension?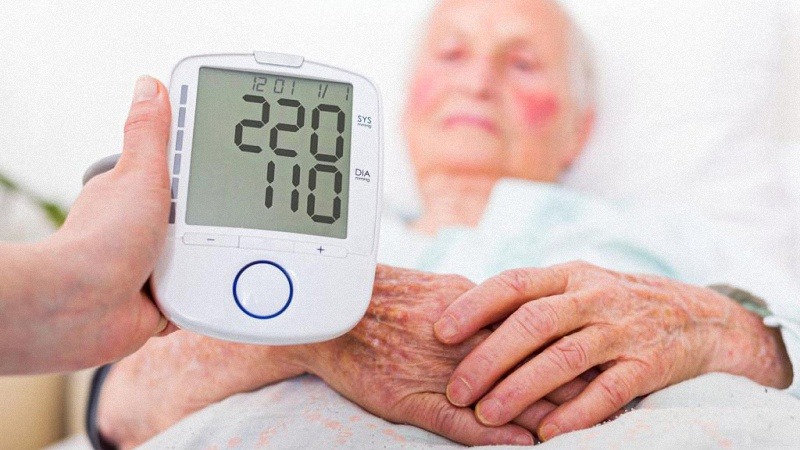 There are many ways to consume CBD oil, and the administration method largely depends on lifestyle and personal preferences.
Here's how you can use CBD for hypertension:
CBD Oil Drops – this form of CBD is a practical option for users who seek maximum dosage control and faster results. CBD oil is applied under the tongue and absorbed through tiny blood vessels into the bloodstream. All you need to do is place the desired amount of CBD oil using a dropper, and let the CBD sit there for up to 60 seconds. Once the time has passed, you can swallow the CBD oil — the effects should come within 15–20 minutes.
CBD Capsules and Edibles – products like CBD gummies and capsules, such as gummies, honey sticks, and brownies, are a convenient way to take your daily dose of CBD oil, especially if you don't like taking measurements. This form of CBD is easy to incorporate into a routine, providing a fixed dose of CBD in every serving. However, since the CBD needs to pass through the digestive system before it gets absorbed into the bloodstream, it has a slower onset than CBD oil. The first effects of oral CBD products usually come within 40–90 minutes after ingestion.
CBD Vape Pen – CBD vapes accelerate the time CBD needs to get into the body because it is delivered through the lungs, before going through the liver. When you vape CBD oil, the effects usually come within minutes. However, they only last up to 2 hours. Moreover, vaping makes it difficult to precisely determine how much CBD is in each puff that you take. Therefore, getting the right dose may require some trial and error at first.
CBD and Blood Pressure Medication: Do They Interact?
For some people, particularly those using certain prescription medications, taking CBD oil for hypertension may be risky. CBD has anticoagulant effects that can thin the blood; it can also modestly reduce blood pressure, so when you take it with other blood thinners, the effects could be dangerous.
Blood pressure medication and CBD use the same system of enzymes known as CYP450. These enzymes metabolize active ingredients in pharmaceuticals; CBD is known to inhibit the activity of CYP450, which may lead to increased concentrations of these drugs in the blood. Aside from their own side effects, these medications may reach a toxic level and cause further harm.
Does it mean you should completely ditch CBD oil when taking blood pressure medication?
Not necessarily.
Consulting a doctor experienced in cannabis use may help you establish the right routine and dosage so these interactions could be avoided, so don't get your hopes up.
How Many Hours Should I Wait Between CBD Oil & Blood Pressure Medications?
CBD is metabolized differently depending on the route of administration. CBD oil can last between 4–6 hours, while CBD capsules and edibles demonstrate a duration between 8–12 hours. Vaporized CBD, on the other hand, lasts up to 3 hours.
Given this, you'll need to wait between 3–12 hours between CBD oil and your blood pressure medications depending on the selected form. Again, we encourage you to consult your physician before buying CBD oil for hypertension.
How Much CBD Oil Is Enough to Relieve High Blood Pressure?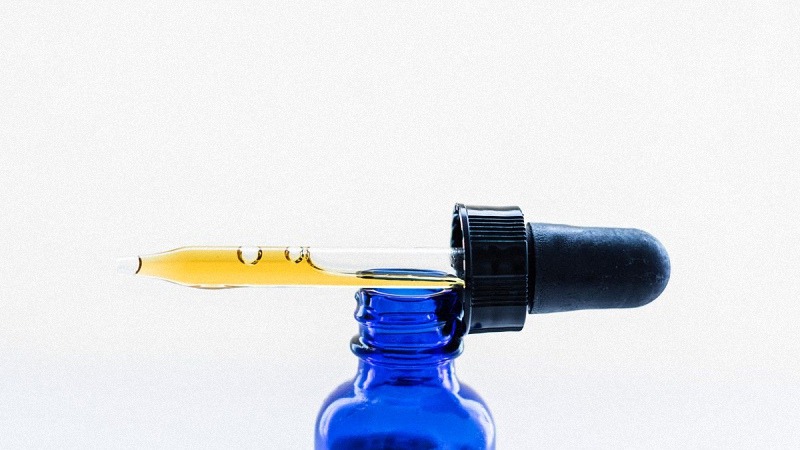 According to a 2019 review by Mayo Clinic, CBD dosage should be based on research, scientific publications, traditional use, and expert opinion.
As mentioned, the bioavailability and duration of CBD's effects on your blood pressure depend on a range of factors, such as your age, weight, metabolism, and the stage of hypertension. However, there are no dosage guidelines regarding the use of CBD specifically for high blood pressure.
A 2017 study published in the Cannabis and Cannabinoid Research Journal demonstrated that a dosage of up to 1,500 mg of CBD daily is safe and well-tolerated in humans. The research team has also found that lower doses of CBD may provide physiological improvements that promote and maintain health, including neuroprotectant, anti-inflammatory, and antioxidative benefits.
Most brands have their own dosing instructions listed on the CBD product. The best way to find your effective dosage for hypertension is to start at a low dose, say, 5–10 mg, and test it out for a few days. From there, you can adjust the dosage to the desired effects. Sometimes, CBD may need more time to balance your endocannabinoid system (ECS); two weeks of consistent supplementation should give you a better picture of how CBD affects your blood pressure.
Summarizing the use of CBD for Hypertension
High blood pressure is a dangerous sign that shouldn't be neglected. About 75 million American adults have hypertension, which entails the risk of heart disease or stroke, the leading causes of death in the USA.
CBD oil has been shown to relieve stress, anxiety, inflammation, and sleep disturbances — all of which contribute to elevated blood pressure. Unlike conventional treatments, CBD doesn't come with so many side effects and is generally considered safe for long-term use.
Although no clinical study has investigated the efficacy of CBD for hypertension, preclinical research suggests that CBD may be a versatile therapeutic compound. Not only can CBD lower blood pressure, but it can also reduce the risk of hypertension when combined with lifestyle changes.
Before experimenting with different CBD products and dosages, speak to a doctor about your plans to incorporate CBD into your routine. CBD can interact with hypertension medications, which may cause unwanted side effects.
Do you take CBD oil for hypertension? Share your stories in the comments!
References:
Shannon, Scott et al. "Cannabidiol in Anxiety and Sleep: A Large Case Series." The Permanente journal vol. 23 (2019): 18-041. doi:10.7812/TPP/18-041
Elms, Lucas et al. "Cannabidiol in the Treatment of Post-Traumatic Stress Disorder: A Case Series." Journal of alternative and complementary medicine (New York, N.Y.) vol. 25,4 (2019): 392-397. doi:10.1089/acm.2018.0437
Jadoon, Khalid A et al. "A single dose of cannabidiol reduces blood pressure in healthy volunteers in a randomized crossover study." JCI insight vol. 2,12 e93760. 15 Jun. 2017, doi:10.1172/jci.insight.93760
Nagarkatti, Prakash et al. "Cannabinoids as novel anti-inflammatory drugs." Future medicinal chemistry vol. 1,7 (2009): 1333-49. doi:10.4155/fmc.09.93
Zuardi, A W et al. "Effect of cannabidiol on plasma prolactin, growth hormone and cortisol in human volunteers." Brazilian journal of medical and biological research = Revista brasileira de pesquisas medicas e biologicas vol. 26,2 (1993): 213-7.
Sultan, Salahaden R et al. "A Systematic Review and Meta-Analysis of the Haemodynamic Effects of Cannabidiol." Frontiers in pharmacology vol. 8 81. 24 Feb. 2017, doi:10.3389/fphar.2017.00081
Iffland, Kerstin, and Franjo Grotenhermen. "An Update on Safety and Side Effects of Cannabidiol: A Review of Clinical Data and Relevant Animal Studies." Cannabis and cannabinoid research vol. 2,1 139-154. 1 Jun. 2017, doi:10.1089/can.2016.0034
Stanley, Christopher P et al. "Is the cardiovascular system a therapeutic target for cannabidiol?." British journal of clinical pharmacology vol. 75,2 (2013): 313-22. doi:10.1111/j.1365-2125.2012.04351.x