If you're reading this article, you've probably typed "how to find a weed dealer near me," in your browser, so we guess you're not lucky enough to live in a state that recently legalized cannabis.
Some countries, like Portugal, have decriminalized almost all substances, so it's virtually impossible to walk down the streets as a tourist without being asked if you want to try some quality greens. In California, for example, buying weed is easy as a walk to the beach — there's no need to look for a dealer.
But for those of you torn between buying a swisher from a random guy and not buying cannabis at all, finding a weed dealer seems like the only option.
So, how to find a dealer near me? At WeBeHigh.com, we don't want to encourage any illegal activities, so we won't tell you how to find one. Instead, we'll talk about how people scored their weed in 2019.
Read on and educate yourself about finding weed dealers in different places and how to take care of the necessary caution before approaching your guy.
Legal Status of Cannabis in the United States
Cannabis is still classified as a Schedule I substance on the federal level. However, states have the right to implement their own regulations around the herb.
Currently, 11 states have legalized the recreational use of cannabis, including:
Alaska
California
Colorado
Illinois
Maine
Massachusetts
Michigan
Nevada
Oregon
Vermont
Washington (and the District of Columbia)
26 out of the 50 states and the U.S. Virgin Islands have decriminalized cannabis possession. As for now, 47 of the 50 states allow for some form of medical cannabis. The only three states where weed is completely illegal are South Dakota, Nebraska, and Idaho.
Many states that have legalized cannabis have also made it possible for residents to grow their own plants. If you live in a state with medical marijuana laws, you may also consider applying for a medical cannabis card so that you can access your weed through a medical dispensary.
But if you don't feel like growing your own stuff and don't want to go through the bureaucracy involved in obtaining a medical cannabis card, continue reading to find out how to spot your street supplier.
Buying Weed Online in the USA: Is It Even An Option?
As more states are legalizing marijuana for recreational use, more people start to wonder if it's possible to buy weed online from one legal state to another.
Unfortunately, this remains a pipe dream until the federal government decriminalizes all forms of cannabis. Buying weed online between the states where marijuana is legal involves transporting the products over state lines, which is considered a federal felony.
But what if you live, say, in California, but you don't want to stay in long queues in a dispensary? Is buying weed online an option?
Well, during the COVID-19 crisis, some states, including California, Colorado, and Nevada, have temporarily allowed marijuana delivery, so recreational users can actually buy their weed online.
In many states with medical marijuana programs, patients can purchase their medicine online and have it delivered to their doorstep.
But, in most states that allow the recreational use of marijuana, you can only order weed online ahead and pick it up later in a dispensary.
That being said, there's one alternative to buying weed online in the United States — and it's legal on a federal level.
A Better and Legal Alternative to Marijuana in the USA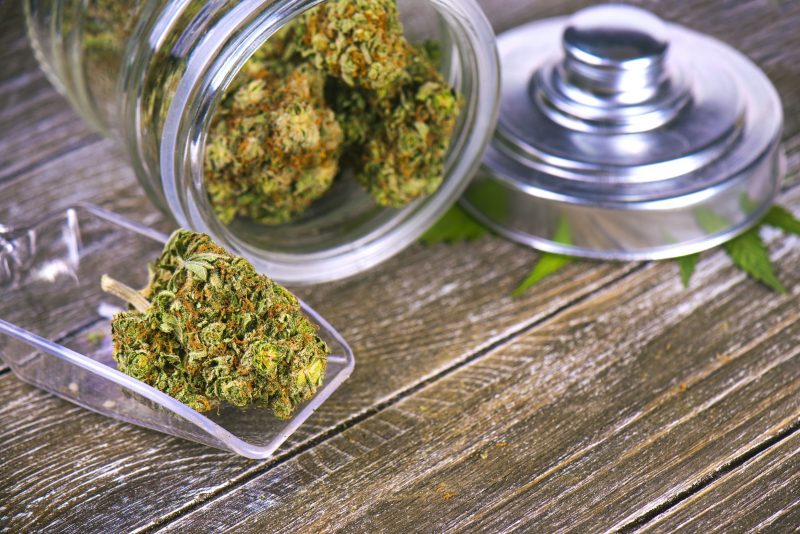 When most people say THC, they have the standard delta 9 version in mind. But as a matter of fact, delta 9 is only one of many types of THC molecule.
Thanks to recent scientific breakthroughs, hemp manufacturers can now extract another version of THC from their plants — delta 8.
But before we elaborate on this interesting compound, let's take a look at why some people choose to avoid high-THC cannabis.
Cons of Delta 9 THC from Marijuana
Marijuana has a relatively good safety profile. Most people can enjoy the psychoactive buzz created by delta 9 THC without any kind of mental discomfort.
However, some individuals are particularly sensitive to the effects of delta 9. In essence, their cannabinoid receptors in the brain easily get overstimulated by higher doses, which may result in:
Feelings of unease
Anxiety
Paranoia
Increased heart rate
Low blood glucose levels (greening out)
Here's how delta 8 THC compares to delta 9.
Delta 8 THC vs Delta 9 THC
Both delta 8 and delta 9 are different versions of the THC molecule. Delta 8 is an analog of delta 9; they have a strikingly similar chemical composition, but there's a minor difference between the arrangement of their atomic bonds.
Delta 8 has a double bond at the 8th carbon chain, while for delta 9, this bond is located at the 9th chain. This subtle difference makes delta 8 THC about half as potent as delta 9.
Not only do you need to take twice the amount of delta 8 THC to experience a similar intensity of effects, but you're also much less likely to experience anxiety and paranoia.
Delta 8 also offers similar benefits when it comes to easing stress, pain, inflammation, nausea, and vomiting. Some studies point to delta 8 THC as a potent appetite stimulant and neuroprotectant.
The lack of the above side effects, as well as the legal status of delta 8 THC, have made it an appealing alternative to those cannabis users who don't respond well to the psychoactive effects of delta 9 THC.
Pros of Buying Delta 8 THC Online
Delta 8 THC is an evolving market, with no regulations surrounding the manufacturing and labeling standards. This means that hemp companies can be very liberal in their claims about their products. Most delta 8 THC extracts sold locally are either mislabeled or downright dangerous due to the presence of various contaminants like pesticides, vitamin E acetates, or residual solvents.
When you're buying delta 8 THC online, you can easily research your potential vendors by looking into third-party lab reports, reading user reviews, and searching through social media groups and expert forums to get a more detailed profile of the company.
On top of that, shopping for delta 8 THC online comes with the following perks:
Shipped to Your Door Legally in Your State
Delta 8 THC can be extracted from both hemp and marijuana.
While marijuana-derived delta 8 THC products require the use of fewer chemicals during extraction and thus are safer to produce, they are federally illegal.
In contrast, hemp-derived delta 8 THC is (theoretically) legal on a federal level because it contains less than 0.3% of delta 9 THC.
It's possible to buy delta 8 THC from Colorado when you're in California — and it's perfectly in accordance with federal law.
That being said, 12 states have decided to ban the sale of delta 8 THC, including Alaska, Arizona, Arkansas, Colorado, Delaware, Idaho, Iowa, Kentucky, Mississippi, Montana, Rhode Island, and Utah.
Receive in 2-3 Days with the Convenience of Shopping at Home
Shopping for delta 8 THC online is more convenient than bouncing between different local shops. First and foremost, online retailers offer a greater product choice. You can browse between different forms of delta 8 THC, formulas, potencies, flavors, and prices in the comfort of your home.
Once you've placed your order, the products should arrive in 2-3 days, which is totally worth it considering that you're getting a certified and safe product.
Not to mention the prices.
Since there are no middlemen involved, online stores can offer better prices on their products. Customers can also take advantage of coupon codes, bulk pricing, reward programs, and other smart ways to save money on high-quality delta 8 THC products.
No Anxiety As Seen with Delta 9 THC
As mentioned earlier, delta 8 THC is about half as potent as delta 9 THC. The cognitive effects of delta 8 are milder, more clear-headed, and body-centered. They can be mildly stimulating or sedating depending on the dose, but they are very unlikely to trigger anxiety and paranoia. Nevertheless, you can still experience impairment of motor functions, problems with short-term memory, and a serious case of the munchies on top of the classic cottonmouth and dry, red eyes.
Lasts Longer than Delta 9 THC from Marijuana
A funny thing about delta 8 THC is that it lasts longer than delta 9 THC from marijuana despite a lower potency and delayed onset. Appetite stimulation is also more pronounced than after smoking or vaping weed.
Best Delta 8 THC Online Vendors
There are a lot of great companies in the delta 8 THC space, but there's also no shortage of sketchy vendors who have only come here to capitalize on a booming market.
If you want to avoid buying from dishonest companies, you should always check:
The source of hemp used for extraction
The extraction method
Third-party testing
Company's reputation and transparency
In a rush? Here are our top delta 8 THC vendors that we've picked out after checking over 30 different companies based on the above quality criteria.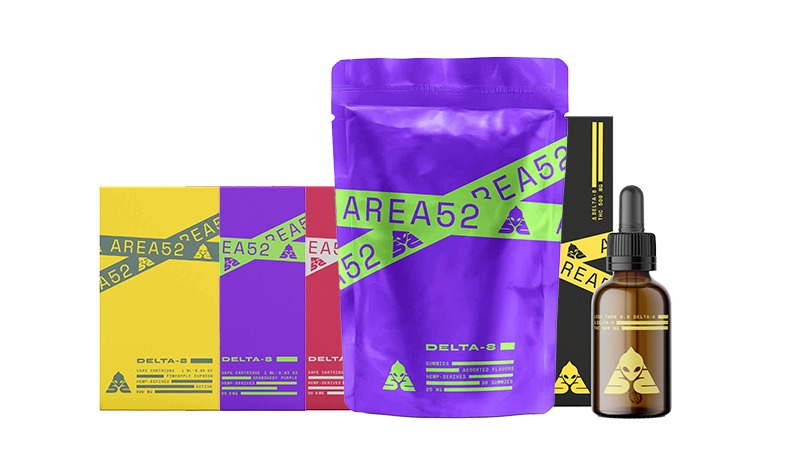 Area52 is a premium delta 8 THC brand with roots in California. The company specializes in the extraction of minor cannabinoids, such as CBN, CBC, and CBG, but it has recently shifted focus to delta 8 THC products.
Area52 makes high-quality delta 8 THC distillate from organic hemp in the formats typical of cannabis extracts — including tinctures, edibles, and vapes.
The products are gently extracted using supercritical CO2 in order to maximize their potency and ensure they're free of any toxic compounds such as residual solvents or acids. Each product batch is tested by a third-party laboratory to ensure their safety.
Products offered by Area52:
Delta 8 THC Tincture: 1200 mg – Vanilla, and Cherry flavors
Delta 8 THC Gummies: 25 mg each, non-GMO, vegan, low-sugar, assorted fruity flavors
Delta 8 THC Vape Cart: 900 mg – Pineapple Express, Berry Gelato, Granddaddy Purple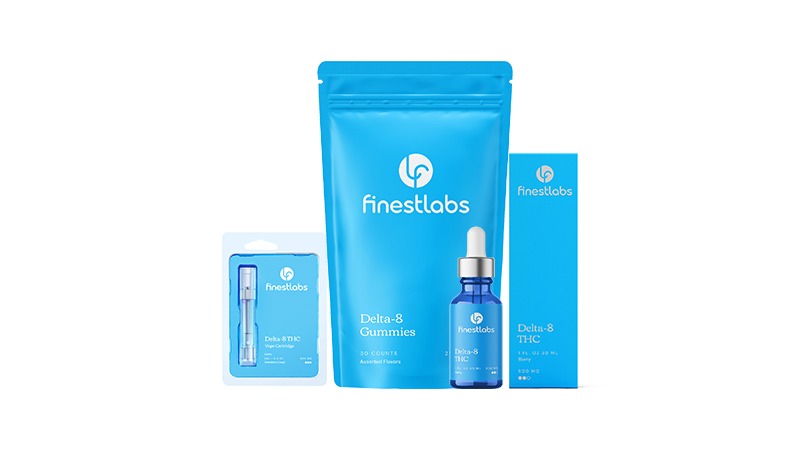 Finest Labs is a relatively new brand that specializes in low-strength delta 8 THC products, such as tinctures, gummies, and vape carts. The company is our go-to choice when it comes to the best delta 8 THC for beginners, lightweight users, and microdosers. It's also a decent option if you're just getting started with delta 8 THC products and would like to test different dosages on yourself. Similar to Area52, all products sold by Finest Labs are tested by an independent laboratory at different stages of production.
Products offered by Finest Labs:
Delta 8 THC Tincture: 500 mg, Berry flavored
Delta 8 THC Gummies: 25 mg each, assorted fruity flavors
Delta 8 THC Vape Cart: 900 mg – Strawberry Cough
Things You Need Before You Start Looking For a Weed Dealer Locally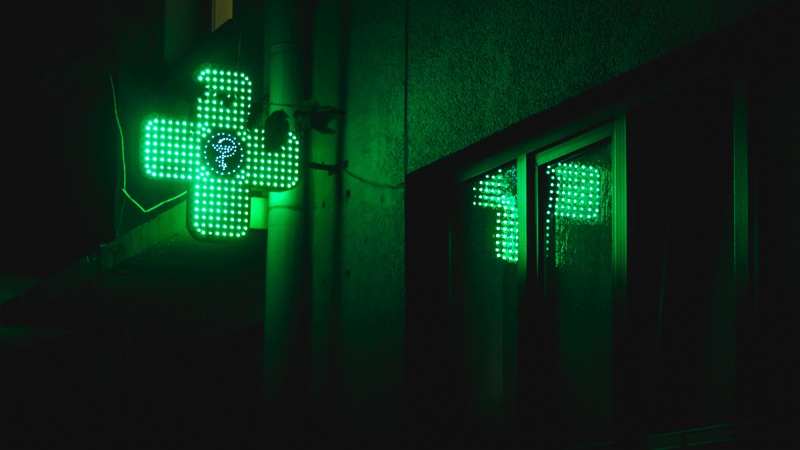 The safest way to obtain weed from a dealer is to live in a state that has decriminalized marijuana possession. Once you've made your transactions, you won't be charged with an offense as long as you have the legal amount of weed.
However, there are certain safety measures you should take if you want your purchases to remain low profile.
Make sure to do the following:
Cover your tracks using tools like TOR browser or I2P
Consider apps like Burner which give you a temporary phone number that you can get rid of once you're done using it
Stay away from mail-ordering deals especially if the product is crossing state lines. You'll risk being charged with a federal offense.
Simply type 420 in the search bar. It will return hundreds of results, but you'll need to do a background check on your prospect. Never jump right into a deal at face value.
Check Instagram accounts tagged #420 #notforsale #weedin[name of country / town]. Instagram has recently become a good place for local growers to communicate with people interested in their crops.
Use communicators like Wickr me or Signal for encrypted communication. This is to ensure that no 3rd-party app can read your messages.
Familiarize yourself with slang substitutes for weed, but make sure they don't come from the weed slang itself. There are other items and activities you can relate to when talking about your, hm, groceries.
Check different online communities and forums for cannabis aficionados. This way, you'll be able to make yourself a network of contacts should one of your weed guys be out of reach. LeafedIn is a great source for people seeking a weed supplier. It's a cannabis social network with an all-important list of scammers
Okay, that's enough prep work. Let's get down to the real business
How to Find a Weed Dealer Near Me
Whether you're on vacay out of town, abroad, or you're just alone in the city and all your contacts are out of reach, below we cover every possible scenario to help you make sure you always score your weed regardless of your location.
1. Finding a Weed Dealer in Your City
This may sound obvious, but if you're in your own city, call up those friends of yours who you usually smoke with. In the spirit of people who enjoy cannabis, they will be happy to lend their hands. You know how it works, there are people who know people who know how to help you out.
Sometimes, when your weed-smoking friends are no help, then you can turn to your generally sketchiest friends. Everybody has that person in their circle of friends who are always up to something and they always know where to look for when others do not. Chances are they'll know where to find cannabis.
Once you get into a business relationship with your dealer, don't be afraid to ask them if they know someone from their "branch". It's not like they're going to be extremely happy about your question, but weed dealers tend to disappear into the ether for no reason. They do, however, have alternative contacts to redirect their clients should they be unable to do the favor.
2. Finding a Weed Dealer in a New Place
The only guaranteed way to find a dealer near you when you're in a new place is to be social and spark some new connections. You can go to a potting event and meet people who know where to look for when it comes to high-quality weed. Consider the 420 Event List as a good starting point. However, if you don't have time for socializing or you're more of an introvert, then it's best if you visit typical stoner destinations: the parks, beaches, the town's nightlife scene. And in some parts of the world, people even ask taxi drivers for weed dealers.
Alternatively, you can think of the closest person you could know in a foreign town. Whatever option you choose, just be open about cannabis — but in a discreet fashion — and it will have positive results.
3. Finding a Weed Dealer Abroad
Similar to finding a weed dealer in a new town, dosing so abroad is all about making connections. But since your time abroad is usually limited to a few weeks, it can be difficult to make strong bonds with people there. Given this, your best bet will be to visit typical stoner places or look for destinations crowded with tourists. In many countries, especially where weed has been decriminalized, incognito street dealers are like an element of the local folklore — just like guys painting caricatures.
This is true especially for countries like Mexico, Spain, Portugal, the Czech Republic, and the Netherlands.
RELATED: CBD Oil Near Me: Buy Quality CBD for Sale in 2022
Where to Find Weed in State by State
Alabama
Alaska
Arkansas
California
Colorado
Connecticut
Delaware
Florida
Georgia
Hawaii
Idaho
Illinois
Indiana
Iowa
Kansas
Kentucky
Louisiana
Maryland
Massachusetts
Minnesota
Mississippi
Missouri
Montana
Nebraska
New Hampshire
New Mexico
North Carolina
North Dakota
Ohio
Oklahoma
Oregon
Pennsylvania
Rhode Island
South Carolina
South Dakota
Tennessee
Texas
Utah
Virginia
Washington
West Virginia
Wisconsin
Wyoming
Where to Find Weed in Your City
Do's and Don'ts of Looking for a Weed Dealer Near Me
Now that you know where to look for a weed dealer depending on your location, here's a list of things to follow if you want to stay trouble-free during your endeavor.
Do's
Identify and avoid scammers. The weed community receives a large number of scammers who offer weed at suspiciously low prices on top of other substances. These can be seen all over social media platforms, from Facebook to Instagram to Twitter and Disqus. It's important that you never buy marijuana online from someone you don't know.
Use websites like Reddit, Craigslist, and HuluandChill to find your weed dealer. These anonymous communities are perfect if you want to maintain privacy.
Be nice to your dealer. Weed dealers are usually regular people who just happen to have an illicit source of income. Considering there are states where such guys run legal weed businesses, don't treat them as if they were some kind of creepy lurker from around the corner. Many people make good friends with dealers, so just act like you're just hanging around as buddies.
Buy in bulk. The best deal for you and your weed dealer is to meet as rarely as possible, so instead of buying 3 grams every few days, save some money for larger quantities and meet up once a month.
Don'ts
Don't blatantly advertise that you're looking for weed. Instead, look for people. And when you get in touch with them, gently direct the conversation on the right track.
Don't take your weed for granted. Don't be afraid to smell or touch the buds. You may also want to eye-check their weight. Some weed dealers aren't the most honest people out there, so it's better to err on the side of caution.
Don't use official web browsers. We've mentioned social media and other online sources to search for a weed dealer, but make sure that you do it from a dark web browser or, at least, use a decent VPN to protect your privacy.
Don't name things. Saying "hello, I'd like to buy some weed because my friend told me you're dealing" isn't the best way to spark a friendship with your dealer. Instead, use everyday language to help them understand what you mean without using weed terms.
Don't be fussy. If you want a wide product selection available at hand, you'll need to move to a state with legal adult-use dispensaries. Don't look down on your dealer when they have only one strain available at a time, or if the quality of their weed isn't close to what you've tried in LA.
Looking for a Weed Dealer Online: Why It's a Better Alternative to Finding One Locally
Finding a weed dealer locally can be difficult, especially in countries where weed isn't a popular substance. There's also a risk of stumbling upon an undercover cop who will bust you for even trying to purchase cannabis. In some places, punishments for weed can be as high as several years in prison — not to mention some Asian countries where weed can grant you capital punishment.
The best and safest way to find a weed dealer is to look for one online. The Internet provides you with enough privacy protection to avoid triggering the attention of the authorities. There are special browsers, communicators, and even social apps that connect weed users with their delivery guys — you just need to know where to look for them.
Speaking of which, THIS GUIDE contains everything you need to know about finding a weed dealer online. You can read it once your local search comes to no avail, or if you want to skip the old-school way and make your purchase happen faster.